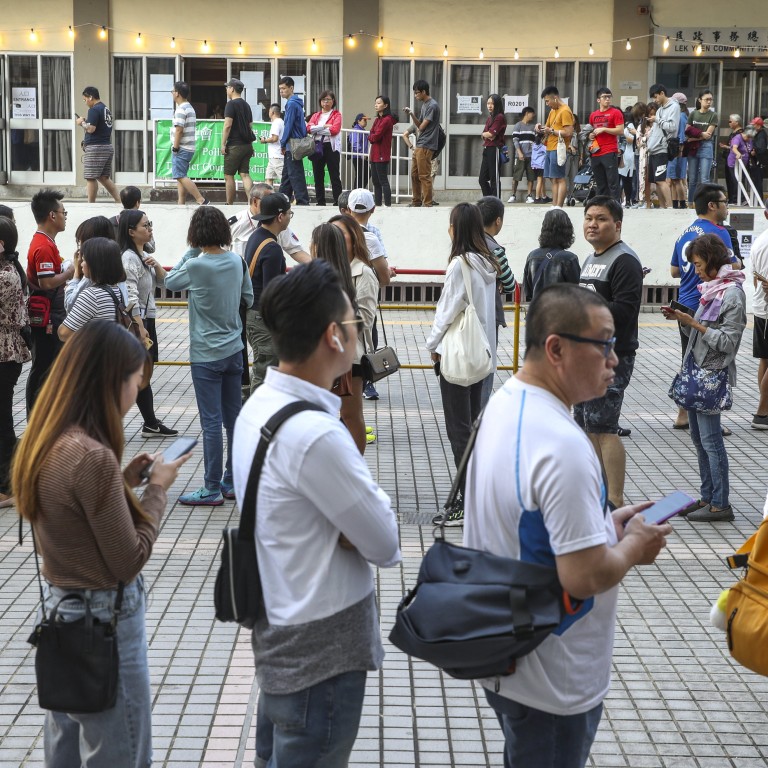 'Apathy' in the air: Hong Kong district council hopefuls wheel out meek messages, empty slogans as overhauled election approaches
'Rival candidates' from same party share similar campaign messages, Post check of poll website shows
Analysts say voters appear uninterested in December 10 poll, the first since Beijing's overhaul of election system to ensure only 'patriots' can contest
Almost three in five candidates for next month's
district council election
are running only on vague platforms, without proposals for the areas they hope to represent, a Post check has found.
Observers linked their bland statements and apparent lack of effort to electoral changes that had created enlarged constituencies, and voters' lack of interest in municipal affairs.
The December 10 election will see 228 candidates contesting seats in 18 district committee constituencies and another 171 vying for spots in 44 geographical constituencies. No opposition candidates secured enough support to run.
An analysis of the 399 candidates' messages available on the election website showed that rivals from the same party shared similar campaigning statements and highlighted their group heavyweights' support in publicity materials.
At least three candidates left out personal particulars such as their age, occupation and contact details.
There were 129 who did not declare any political affiliation, and 29 who described themselves as "independents".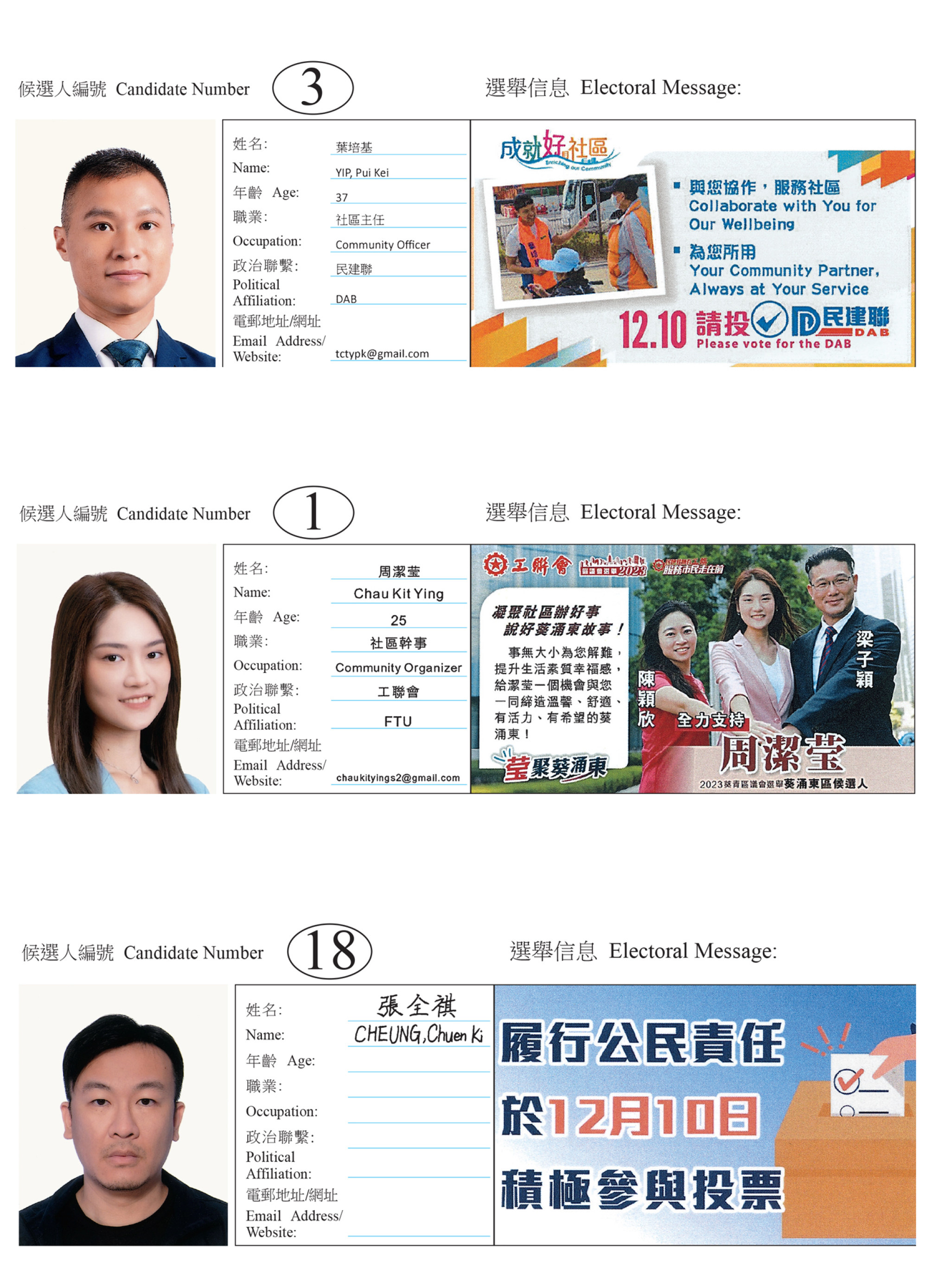 Many just put out general catchphrases.
For example, Chau Kit-ying of the Federation of Trade Unions had this line: "Build community cohesion; tell good stories of Kwai Chung East."
Yip Pui-kei, of the Democratic Alliance for the Betterment and Progress of Hong Kong (DAB), had: "Collaborate with You for Our Wellbeing; Your Community Partner, Always at Your Service." He is running for the constituency representing the outlying islands.
His party colleague Shih Jan-noel, running in Central district, wrote: "Urgent appeal; I need your vote." But he offered no policy suggestions.
Like many candidates from major groups who devoted space in their electoral messages to photographs of prominent party leaders, Shih included a picture of former DAB chairwoman Starry Lee Wai-king.
"It's more important to let voters know we are a party with members from all social strata," he told the Post.
He said he preferred to meet people face to face while handing out leaflets. But he conceded there were difficulties in reaching out to constituents as the redrawn boundaries made for larger geographical areas.
Only "patriots" can contest the election under rules revamped by Beijing.
The opposition won a landslide victory in the 2019 district council election following months of anti-government protests, but was accused of putting politics above community work. It prompted Beijing to overhaul the rules, slashing the number of directly elected seats from 452 to 88 and placing an emphasis back on councillors' core duties.
The chief executive will pick 179 district councillors, 176 will be chosen by three government-appointed committees and 27 will go to the chairs of the districts' rural committees.
Observers said the vague, ambiguous campaign messages reflected voters' mood and lack of interest in the first district poll since the overhaul.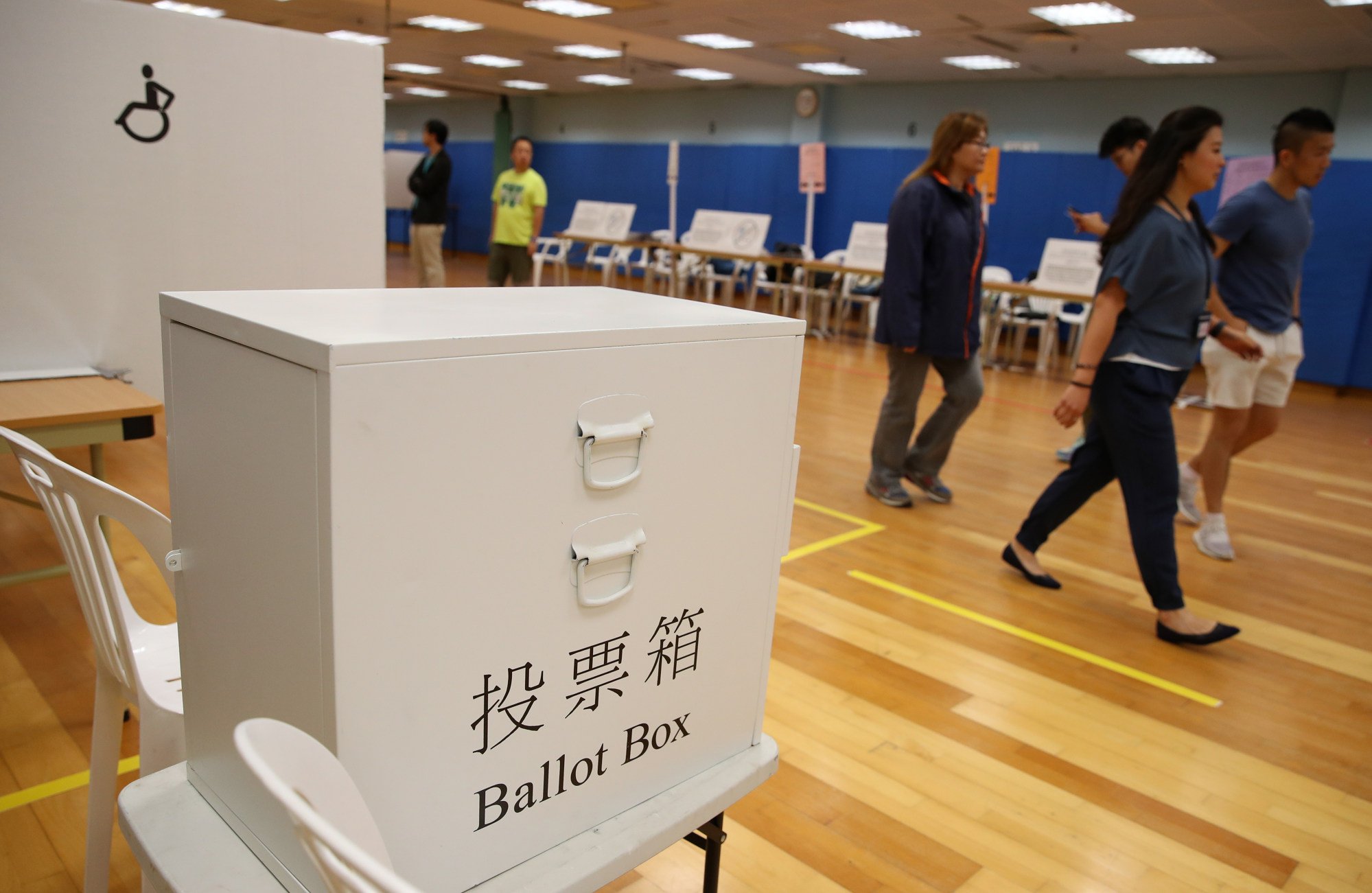 "When political apathy is commonplace, people are not interested in engaging in district matters," political commentator Sonny Lo Siu-hing said. "Parties therefore don't see the need in helping their candidates to impress voters by formulating detailed proposals."
What mattered more was their effectiveness in mobilising voters, he added.
With three weeks to go, government advertisements have popped up across the city calling on Hongkongers to vote, and candidates have been distributing leaflets at public transport hubs.
All the candidates' electoral messages and personal information are available on the election website managed by the Registration and Electoral Office.
In the Eastern district committees constituency, with 15 candidates competing for 12 seats, seven DAB candidates shared the same mission statement including the line: "Actively providing suggestions to assist the government in implementing policies, reflecting residents' voices."
Of the New People's Party's 29 candidates, 24 used photographs of themselves alone or with chairwoman Regina Ip Lau Suk-yee in their electoral messages.
Ip, convenor of the key decision-making Executive Council, said her candidates had sent detailed electoral platforms to constituents through fliers, emails, WhatsApp messages, Facebook or Instagram posts and other electronic means.
"My photo is in the e-flier because I am the founding chairwoman," she said.
Asked whether her image would help candidates score votes, Ip replied: "In some constituencies on Hong Kong Island, perhaps." She is an elected lawmaker from Hong Kong Island West.
John Burns, honorary professor at the University of Hong Kong's department of politics and public administration, said some candidates' brief election messages, which were little more than slogans or platitudes, did not tell voters much about what they stood for.
"The government seems to be telling us that what we need to know is that these candidates are all government selected," he said. "Perhaps some candidates agree."
He said information put out by candidates on the election platform was "less useful" this time, as authorities now had tighter control of nominations, the composition of district councils, meeting agendas and the behaviour of councillors.
Political commentator Lo said the electoral messages showed that many candidates preferred to impress voters with their political affiliation, not ideas for the districts.
He said this was unsatisfactory as voters would find it difficult to distinguish between candidates.
The Post has approached the Registration and Electoral Office over whether it would ask some candidates to provide more information.