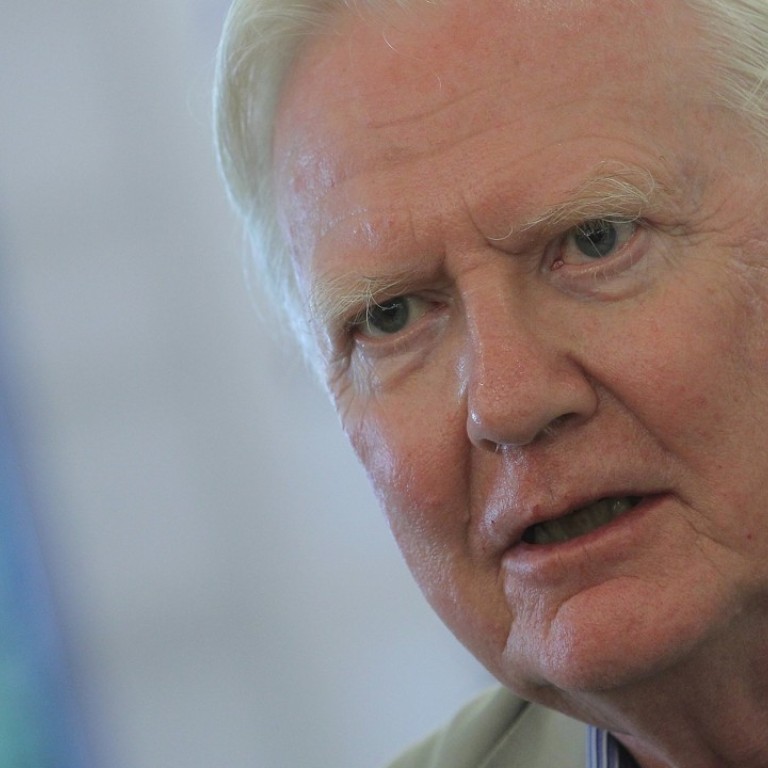 Economist James Mirrlees, Nobel laureate and professor-at-large at Chinese University of Hong Kong, dies aged 82
CUHK vice chancellor says Scottish economist's passing 'a great loss' for the university and the world
Nobel laureate and economics scholar James Mirrlees, a distinguished professor-at-large at Chinese University for the past 16 years, has died at the age of 82.
A pioneer in optimal tax theory, Mirrlees was awarded the Nobel Prize for economics in 1996, for his contributions to the theory of incentives under asymmetric information. He shared the prize with Canadian-born American economist William Vickrey.
Mirrlees was the master of Morningside, one of the university's nine colleges on its Sha Tin campus, and had lived there from the time it was founded in 2006 until "recently", a university spokeswoman said.
The economist died at his home in Cambridge, Britain, on Wednesday.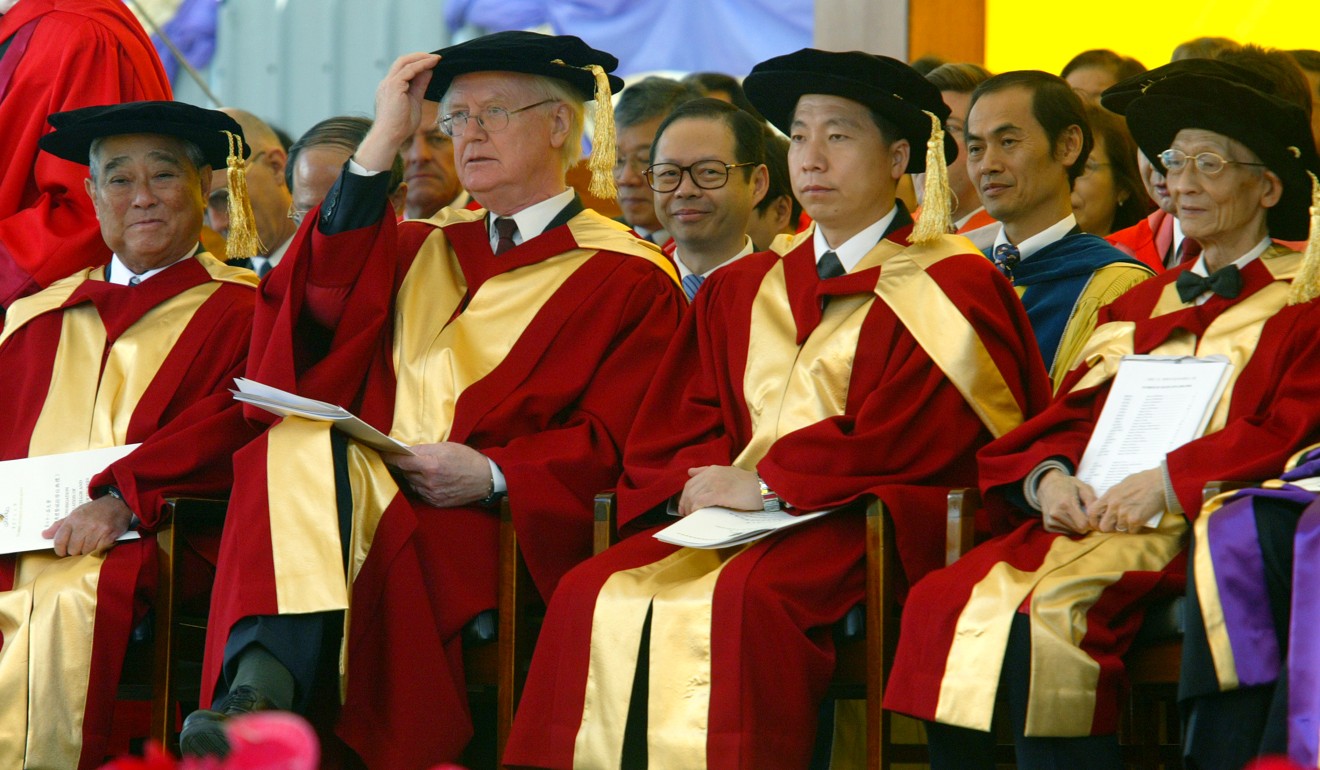 CUHK vice chancellor and president Rocky Tuan Sung-chi paid tribute to Mirrlees as "a brilliant economist, whose outstanding contributions to economic theory had profound impact on global economic development".
"The CUHK community will always remember his exemplary academic and scholarly leadership and dedicated stewardship at Morningside College," he said, adding that his passing was "a great loss" for the university and the world.
The university is planning a memorial service for Mirrlees and an announcement will be made when details are confirmed, a spokeswoman said.
Professor Lawrence Lau Juen-yee, former CUHK vice chancellor, said: "Professor James Mirrlees was a giant in the field of public finance, yet he was easily approachable and had no airs."
Lau said he was "very fortunate" to be able to recruit Mirrlees as the founding master of Morningside College.
Mirrlees was born in 1936 in Scotland. After graduating in mathematics at the University of Edinburgh in 1957, he went to Trinity College, initially to do mathematics, and received his PhD in economics in 1963.
From 1968 to 1995 he was the Edgeworth Professor of Economics at the University of Oxford and a fellow of Nuffield College. From 1995 to 2003, he served as a professor of political economy at the University of Cambridge. An obituary on Nuffield College's website said many of Mirrlees' former students "have themselves become influential members of the economics profession".
He was knighted in 1997 and awarded the Royal Medal by the Royal Society of Edinburgh in 2009 in recognition of his outstanding contributions to economic theory.
He is survived by his wife, Patricia, and two daughters.
This article appeared in the South China Morning Post print edition as: Nobel Prize winner in economics dies aged 82