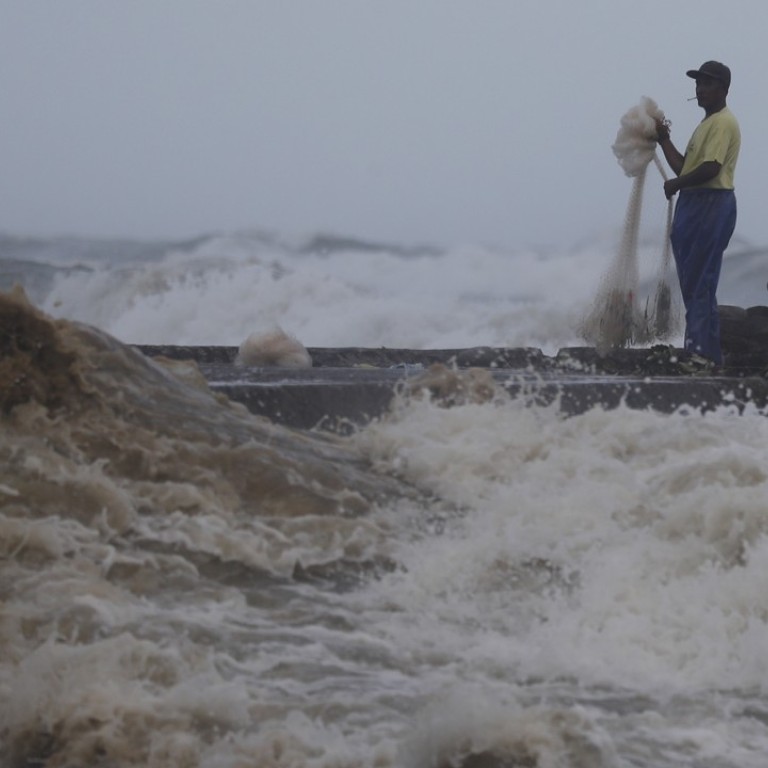 Hongkongers told to prepare for worst as Super Typhoon Mangkhut hits Philippines
Observatory issues No 1 warning signal and southern Chinese provinces call on residents to brace for torrential rain, floods and landslides
The Hong Kong and mainland Chinese governments warned officials to "prepare for the worst" on Friday as thousands of people were evacuated from their homes in the Philippines during a direct hit by Super Typhoon Mangkhut.
The Hong Kong Observatory warned of hurricane-level winds in excess of 118km/h as atmospheric experts expected Mangkhut would regain strength over the South China Sea. At 10.20pm it issued the typhoon signal No 1, while the storm was more than 1,000km from the city – the furthest out a storm has ever been when the signal went up.
The Observatory predicted the storm would move northwest at about 28km/h towards the northern part of Luzon, the Philippines' most populous island, and enter the South China Sea at about 2pm on Saturday, getting closest to Hong Kong on Sunday afternoon.
"As the wind and rain brought by Mangkhut are expected to come in extraordinary speed, scope and severity, I have ordered all parties to prepare for the worst," Hong Kong's security minister John Lee Ka-chiu said, after a second meeting with more than 30 bureaus, official departments and public organisations in three days.
Lee said each department would be better prepared than it was for Super Typhoon Hato last August. Hato, which killed 10 people in Macau, caused businesses and schools in Hong Kong to close for several days.
The Home Affairs Department said it would send two coaches on Saturday to Tai O, Lantau Island, one of six low-lying or coastal areas at risk of serious floods, to take residents to official shelters.
Vega Wong Sau-wai, assistant director of the department, said: "About 2,000 residents in Tai O are advised to leave. Among them, our major targets are the 300 to 400 individuals living in squatter housing."
As of 8pm on Friday, Mangkhut was about 450km northeast of Manila, with maximum sustained winds of about 240km/h near its centre.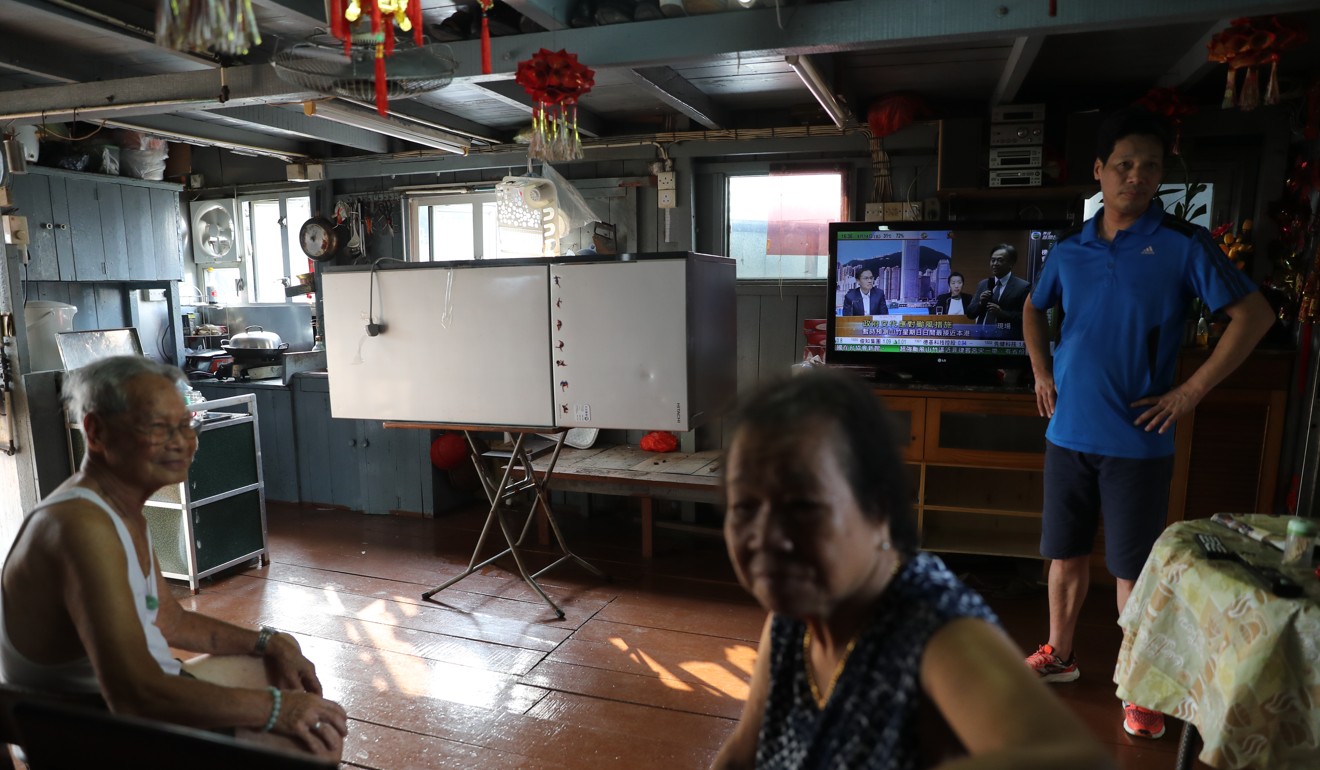 Provinces along and near China's southern border, including Hainan, Guangdong, Guangxi and Yunnan, also issued warning signals, reminding the public to brace for extraordinarily torrential rains, floods and landslides.
In Hainan, an island about 500km southwest of Hong Kong, provincial governor Shen Xiaoming also told officials to "prepare for the worst", as the threat from Mangkhut would be "grave".
In Guangdong, 3,777 shelters had been set up while more than 100,000 residents and tourists were moved to safety or sent home. More than 36,000 fishing boats were recalled to port, according to Associated Press.
In the Philippines, the National Disaster Risk Reduction and Management Council previously predicted about 5.2 million people, among whom 824,100 were from low-income families, would be within the typhoon's 125km radius.
In northern Luzon, an agricultural area known as the Philippines' breadbasket, with a population of about 4 million, the head-on impact of Mangkhut had sparked the evacuation of thousands by Friday evening as officials warned of severe flooding and extremely high winds.
More than 15,300 people had been evacuated from the northern provinces by Friday afternoon, the country's Office of Civil Defence said.
The Philippines' Atmospheric, Geophysical and Astronomical Services Administration forecast that the Cagayan-Isabela area in eastern Luzon would see storm surges caused by Mangkhut on Saturday morning.
Residents in unstable structures, low-lying areas and near riverbanks were advised to evacuate. Fishermen were told to stay in designated seaboards.
Whether Hong Kong authorities would issue warning signals higher than No 8 would depend on the effect its sweep over the Philippines had on its strength.
All emergency measures would be activated earlier than usual, the government said. It said an emergency hotline – on 2835 1473 – would be open as long as typhoon signal No 1 was in effect, and the Emergency Monitoring and Support Centre spearheaded by the Security Bureau would start running when Signal No 3 is in force.
The Observatory said it would consider issuing the No 3 signal later on Saturday.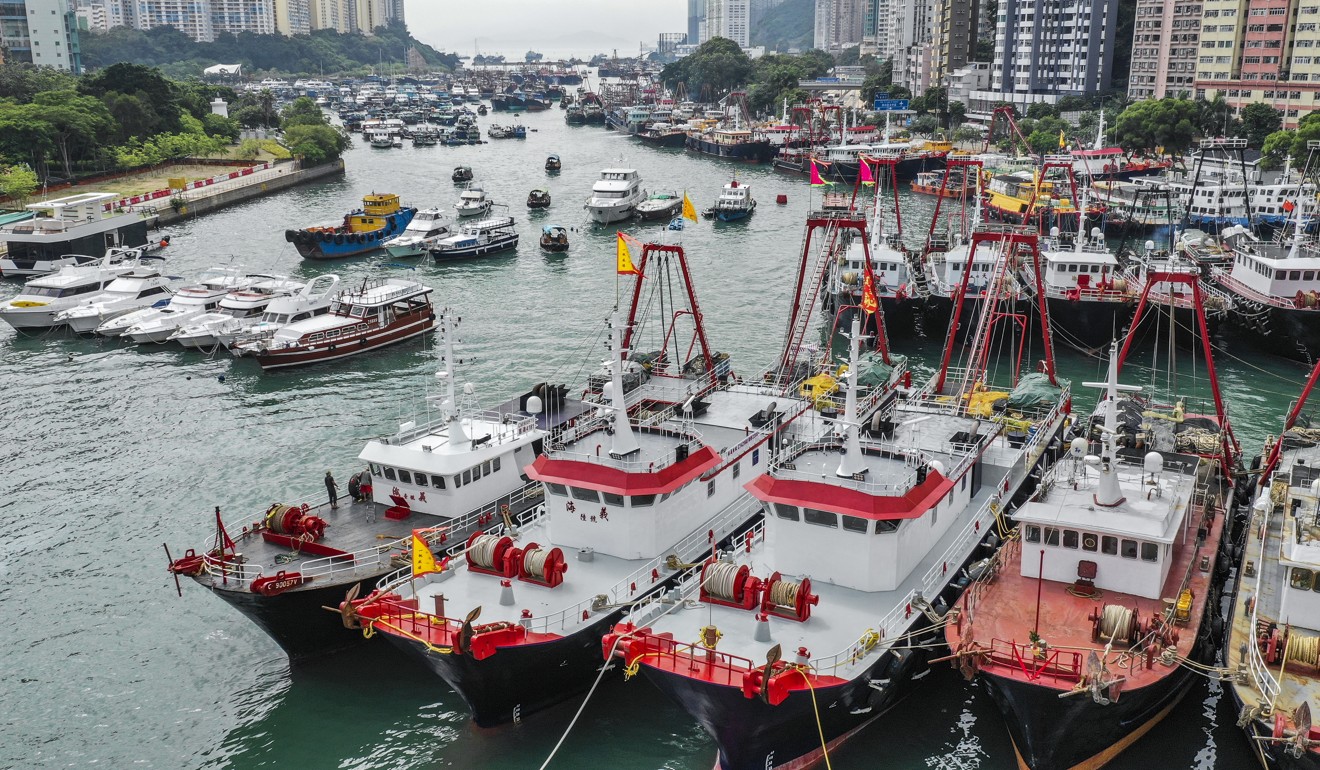 Operations at Hong Kong International Airport would be seriously affected over the coming days, according to the Airport Authority.
Cathay Pacific Airways warned that flights departing from Hong Kong between noon and 7pm on Sunday would be subject to "severe disruption". The airline said it would contact affected passengers once alternative flights were ready.
Hong Kong Airlines cancelled 24 flights for Sunday and one for Monday. It delayed 20 others departing on Saturday and Sunday for one day.

Mangkhut would be weakened from a super typhoon to a strong one as it left Luzon, according to the National Meteorological Centre. But evaporation from the South China Sea would bolster its strength before it hits land again, between the southwest coast of Guangdong and the northeast tip of Hainan, on Sunday night.