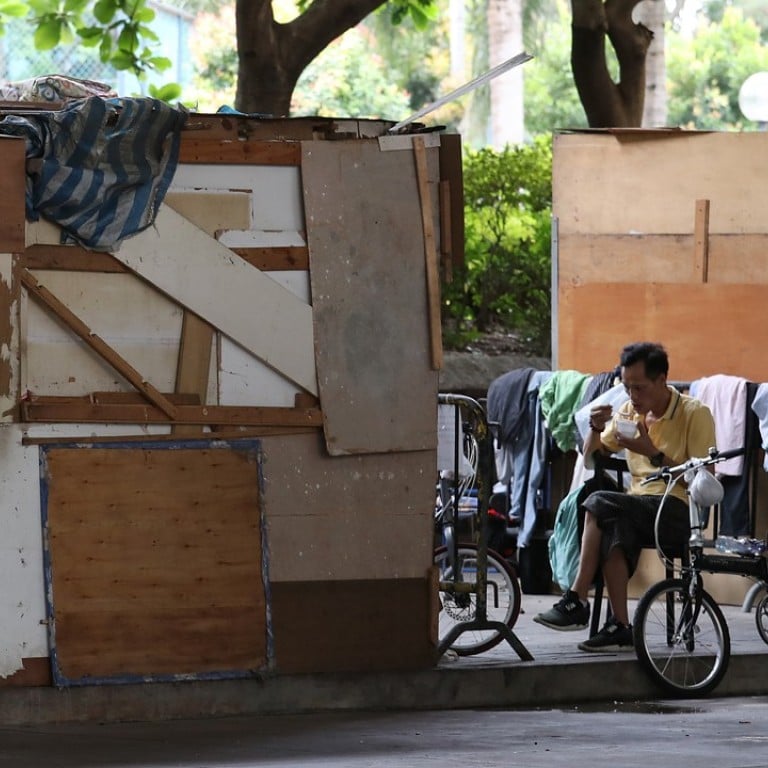 Explainer

|
Why the wealth gap? Hong Kong's disparity between rich and poor is greatest in 45 years, so what can be done?
A HK$690 billion budget surplus and expanding economy, but a growing divide between the haves and have-nots. Why is Hong Kong so unequal, and what are the solutions?
Aid agency Oxfam has issued a 60-page report recommending the Hong Kong government set aside an extra HK$36.7 billion (US$4.7 billion) next year to prevent more people falling into poverty. The charity said the funds were needed to address the city's widening wealth gap – the largest in 45 years. So how did Hong Kong come to be such an unequal society, and what else could be done to level the playing field?
How bad is the wealth gap in Hong Kong?
The difference between a society's rich and poor is often measured using the Gini coefficient – statistician Corrado Gini's index of how evenly income is distributed on a scale from zero to one. In June last year the figure for Hong Kong was 0.539, with zero indicating equality. The result was the highest in 45 years. The United States was at 0.411 and Singapore 0.4579. Hong Kong's number has climbed 0.006 points since 2006, according to the city's Census and Statistics Department.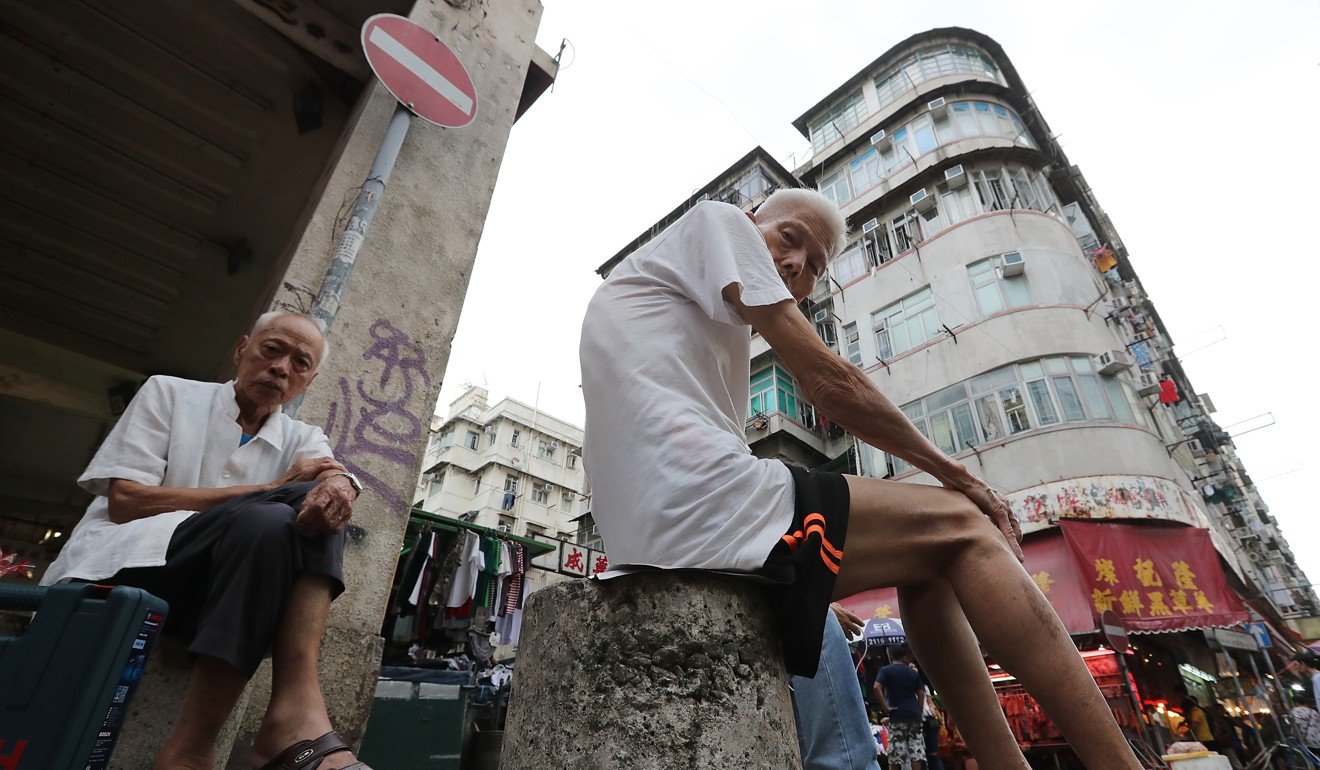 In 2016 the median monthly household income of the top 10 per cent of Hongkongers was 43.9 times the bottom 10 per cent. The poorest would have to work three years and eight months on average to earn what the richest make in a month.
The city's top 21 tycoons had assets collectively equalling Hong Kong's HK$1.83 trillion fiscal reserves as of April, according to data published by Forbes. The top five tycoons earned HK$23.6 billion in dividends alone in 2016 and 2017. That amount was also never taxed as Hong Kong does not place a levy on dividends as part of efforts to maintain a "free economy".
Who exactly are Hong Kong's poor?
The six groups most affected by poverty have been identified as residents of subdivided flats, low-income workers, women, children, the elderly and ethnic minorities.
The number of Hongkongers living in properties illegally divided up from larger ones increased by 5 per cent between 2015 and 2016, to reach 21,000 people. The trend was aggravated by the city's sky-high property prices and rents.
Low-income workers are not sharing the fruits of economic growth. Real wages have only increased 12.3 per cent in the last decade. The purchasing power of the HK$34.50 minimum wage is lower than eight years ago. Hong Kong workers must put in 36.7 minutes at the minimum wage to afford a Big Mac at McDonald's, compared to 32.5 minutes in Canada and 31 in Japan.
Women in poverty work less due to family obligations and a lack of employment protections. Their participation rate in the labour force is just 19.8 per cent, compared to 58 per cent for women at large.
Among children, one in four live below the poverty line. The figure for the elderly is one in three.
Among the 255,000 Hongkongers from ethnic minorities, Pakistanis have the highest poverty rate, at 48.6 per cent. South Asians overall suffer from a poverty rate of 23 per cent. Oxfam said this was largely due to poor proficiency in Chinese and a low school attendance rate.
So what has the government been doing?
The government has come under fire for relatively measly spending on poverty relief despite its HK$690 billion budget surplus and an expanding economy. Public spending stands at 14.4 per cent of gross domestic product this year – higher than the 13.7 per cent last year but lower than 15.7 in 2003, when an outbreak of severe acute respiratory syndrome forced officials to shell out cash to lift the struggling economy.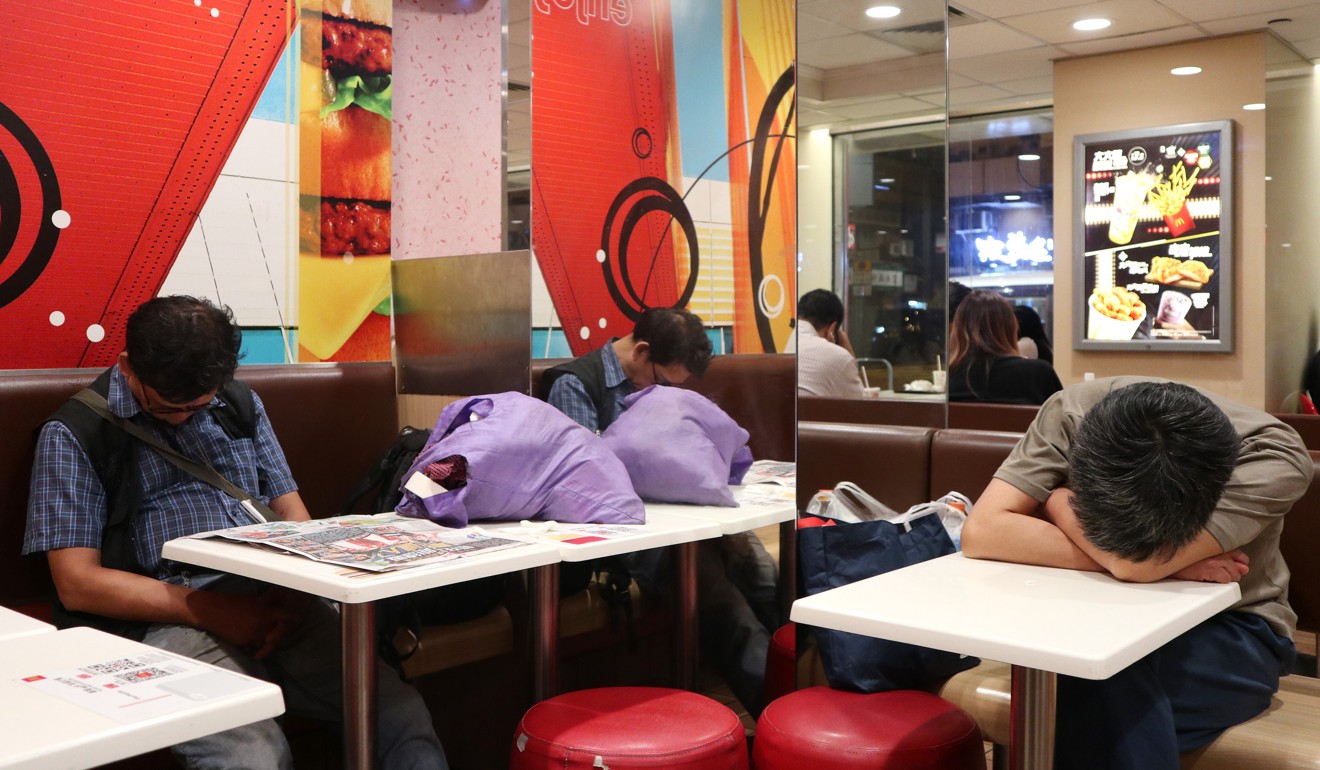 This year the government is spending 14 per cent of total expenditure on public health care. As a comparison, last year spending in Canada amounted to 18.1 per cent, and 19.2 in South Korea.
Social welfare spending accounts for 16.5 per cent in Hong Kong – lower than all seven members of the Organisation for Economic Cooperation and Development.
What should be done?
Oxfam suggested the government return spending to 2013 levels, or 15.7 per cent of GDP. That would require an extra HK$36.7 billion. The charity proposed lifting old-age living allowance to between HK$3,516 and HK$4,156, up from the current range of HK$2,600 to HK$3,485.
It wants the government to boost nursery places and extend opening times to allow parents greater freedom to work. The organisation suggested setting up childcare centres in MTR stations, public housing estates, and government buildings. Waiting times for nursery places should be published online to allow parents to plan ahead, it said.
For ethnic minorities, Oxfam urged greater resources for children's Chinese language training. This includes courses in Chinese as a second language at all kindergartens, and subsidising schools that admit minorities to allow for the recruitment of specialised teachers.
The minimum wage should keep pace with inflation, Oxfam added.
What else does Oxfam want?
The charity also has more novel ideas. It wants the government to rent public venues to non-profit organisations to use as fundraising bazaars, which it said aid poverty alleviation. It recommended a one-stop management platform to centralise the application process for these venues, which currently involves multiple government departments.
The taxation system needed to be adjusted to cope with the city's ageing population, Oxfam said. Ability to pay should be the guiding principle, and multinational corporations should be required to disclose their country-by-country earnings to tackle tax evasion.
Those on waiting lists for public housing needed temporary accommodation from the government, the charity said, to get them out of illegal and often dangerous subdivided flats.