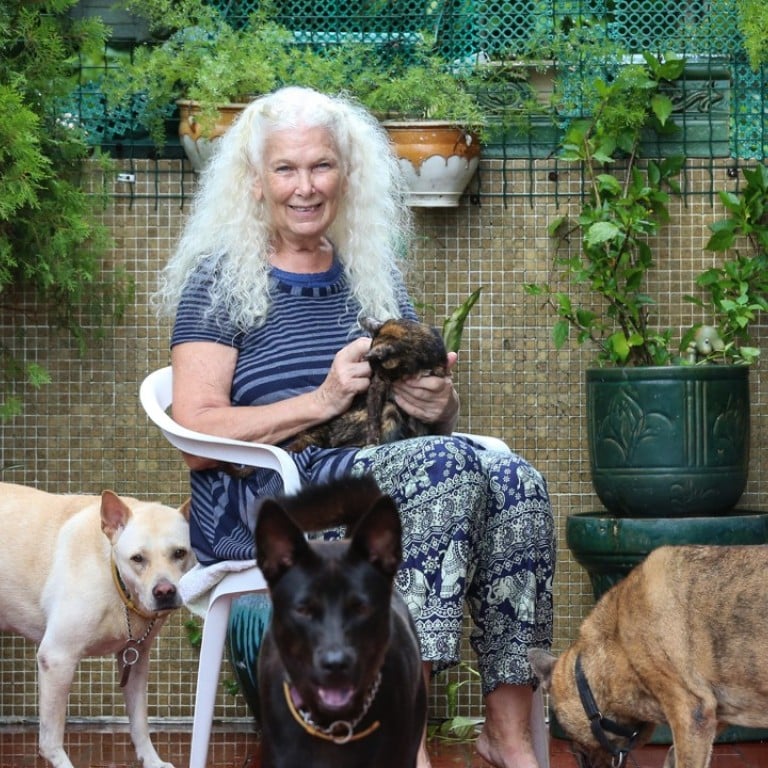 Animal welfare in Hong Kong: veteran campaigner hopes 'duty of care' law protecting pets will be fitting legacy after nearly 40 years in the city
Jacqui Green is a household name on Lantau Island, and among the city's animal welfare community. Now she's heading back to Britain and hopes the government is finally listening to calls for a law protecting pets
Injured stray dogs, abandoned kittens, and a cow in distress, are just some of the animal emergencies Jacqui Green has handled over the past 30 years on Lantau Island.
The veteran campaigner's willingness to jump into her car and race to the scene of a case has made her a household name among animal lovers on the island, and across Hong Kong's animal welfare community.
The 68-year-old co-founded
Protection of Animals Lantau South
(PALS), a society that has been raising awareness for animals on the outlying island since the 1980s, spearheaded rehoming efforts for unwanted dogs and cats, and has pushed for desexing campaigns to keep feral populations down.
Now, after nearly 40 years in Hong Kong, and three decades defending animal welfare on Lantau, Green is returning to Britain, but she hopes to leave a legacy behind.
In recent years, PALS has handled more than 1,000 animals each year, with a maximum of 10 volunteers at any one time.
Green says the neglect and mistreatment of animals is an ongoing crisis in Hong Kong.
The
Society for the Prevention of Cruelty to Animals
reports that it collected or rescued 921 dogs and 1,226 cats last year in Hong Kong. Of these, 234 dogs and 586 cats were euthanised, either because homes could not be found for the animals, or they were too unwell.
Green believes the key to solving this problem lies in educating communities about desexing pet dogs and cats, which in Hong Kong's rural villages are often allowed to roam free, and consequently breed rapidly, creating large populations of strays.
To this end, the SPCA runs desexing services such as the Cat Colony Care Programme, and the Community Dog Programme. These are free for residents who are registered owners of the animals. The society desexed a total of 13,747 cats and dogs last year.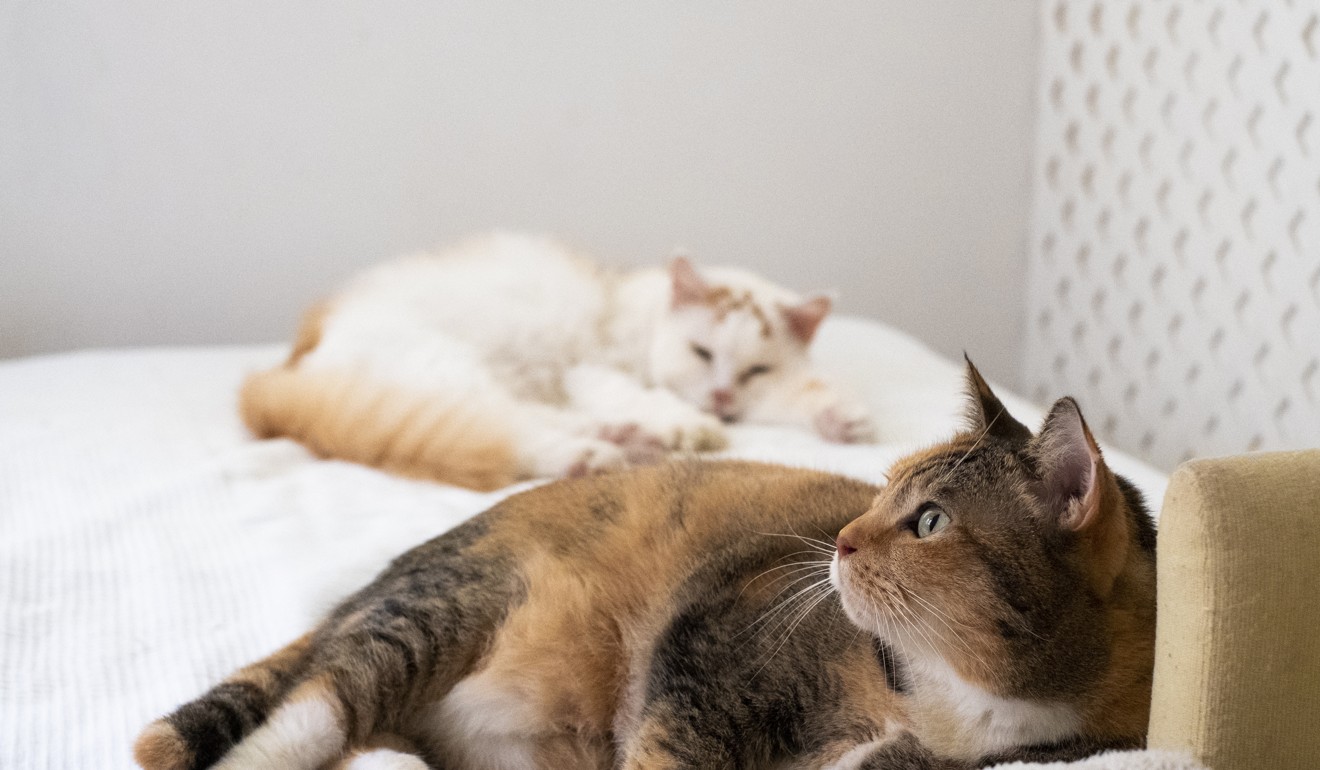 But, Green says, the society is stretched thin and that is where PALS, and groups like it, come in for support. Even with such efforts, however, Green says Hong Kong still lags behind when it comes to animal welfare.
The proposal, Enhancing Animal Welfare Legislation in Hong Kong, highlights the fact that existing legislation in the city is inadequate and "does not specifically promote good welfare". It argues authorities have limited powers to take action against offenders.
Green says she knows of very few cases in which people in Hong Kong have been jailed for animal cruelty.
In 2010, a
University of Hong Kong study
published by barrister Amanda Whitfort and veterinary surgeon Fiona Woodhouse stated a "particular problem we have recognised is the complete inability of cruelty legislation, as currently drafted, to assist animals in danger and distress".
The report went on to criticise the enforcement of existing laws in Hong Kong, and found that "actual sentences imposed by courts are glaringly inadequate".
After a psychiatric assessment, the perpetrator, Hugo Ho, was given a four-month hospital order. In a 2017 case, eight dogs were found dead when a man left 14 of the animals, plus five turtles, unattended at his village house for 12 days. On this occasion,
the offender was sentenced to a year in jail
.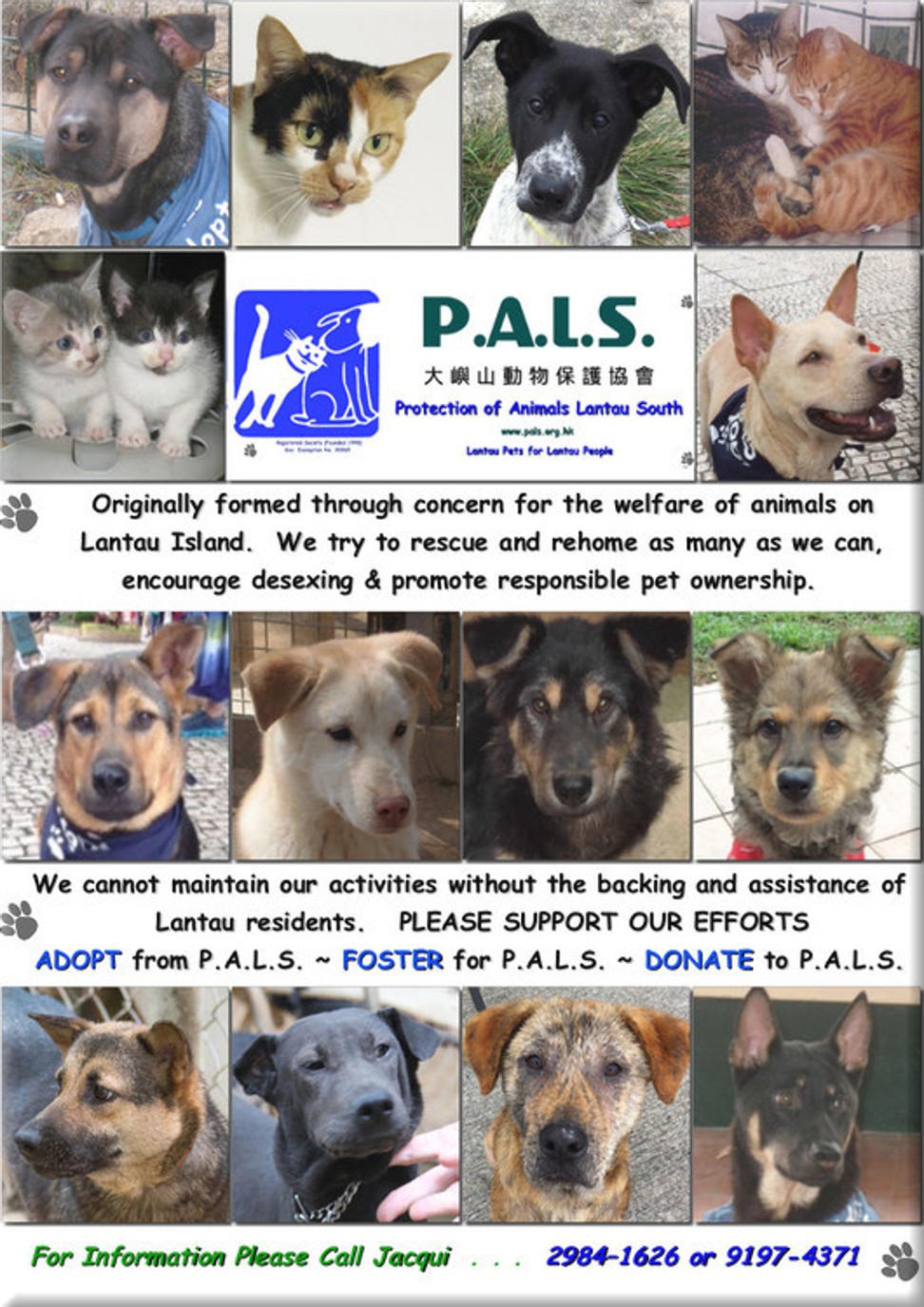 The new proposals put forth by the AFCD include statutory codes of practice, stipulating that people who keep animals must take "reasonable steps to ensure that the animal is cared for", as well as granting powers to authorities to issue an "improvement notice" to owners who aren't meeting the welfare needs of the animal.
Crucially, the document points out that under the law as it stands, authorities can only seize an animal from an owner after a cruelty offence has been committed. The proposals state that officers should be empowered "to seize an animal if there is reason to believe that the animal is likely to suffer".
In her response to AFCD that she has shared with the Post, Green says that while the proposals require some additional detail, she welcomes the thrust of the measures.
"Overall," she says, "it is a great step forward into 21st century animal welfare."
When she leaves in December, Green's generosity with her time in helping animals will be sorely missed by communities on Lantau.
"I'm leaving two years later than I was planning," she says. "There's been too much to do. But I can't keep going forever."
Green says that once she is gone, PALS will be no more, but she is keen to assure residents that other local groups will be taking its place.
"A new society has formed in one of PALS' areas, and there is the possibility of another smaller one to be formed around Mui Wo," she says, though the groups had not yet selected names.
Her hope is that she has left Hong Kong's animals in a more humane place than when she found them.
The fact that the government appears to be open to updating animal welfare legislation has given Green cause for cheer.
"We have been talking about this for many years," she says. "But I was never sure the government was listening."
Illustrating the esteem in which Green is held in the community, Mui Wo residents have set up a fundraising drive, the Jacqui Green Project, to contribute to her retirement and assist with the costs of flying her two dogs and three cats back to the UK. According to organisers, the fund has so far raised HK$25,000.