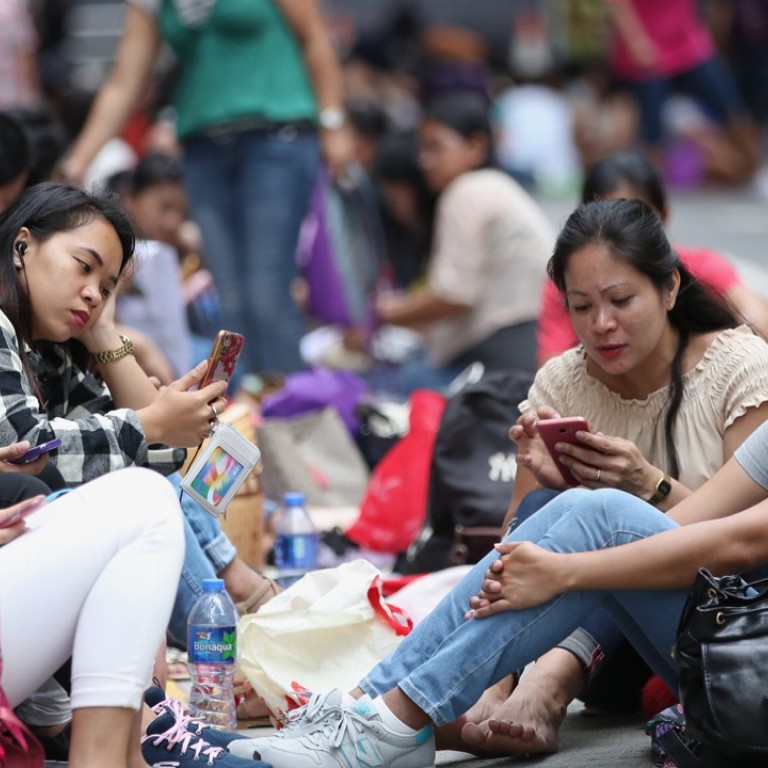 Carrie Lam urged to end 'institutional slavery' in Hong Kong by acting on promise of support for city's foreign domestic workers
Asian Migrants Coordinating Body welcomes inclusion of subject in chief executive's policy address, and urges immediate action on wages and living conditions
A rights activist has called on Hong Kong's leader to free foreign domestic workers from "institutional slavery", while bringing an end to "hypocritical pronouncements" of concern from the city's politicians.
In her speech, Lam vowed to enhance the government's support for the 380,000 domestic workers in the city, including when it came to labour rights, and praised them for helping "unleash the potential of the local labour force".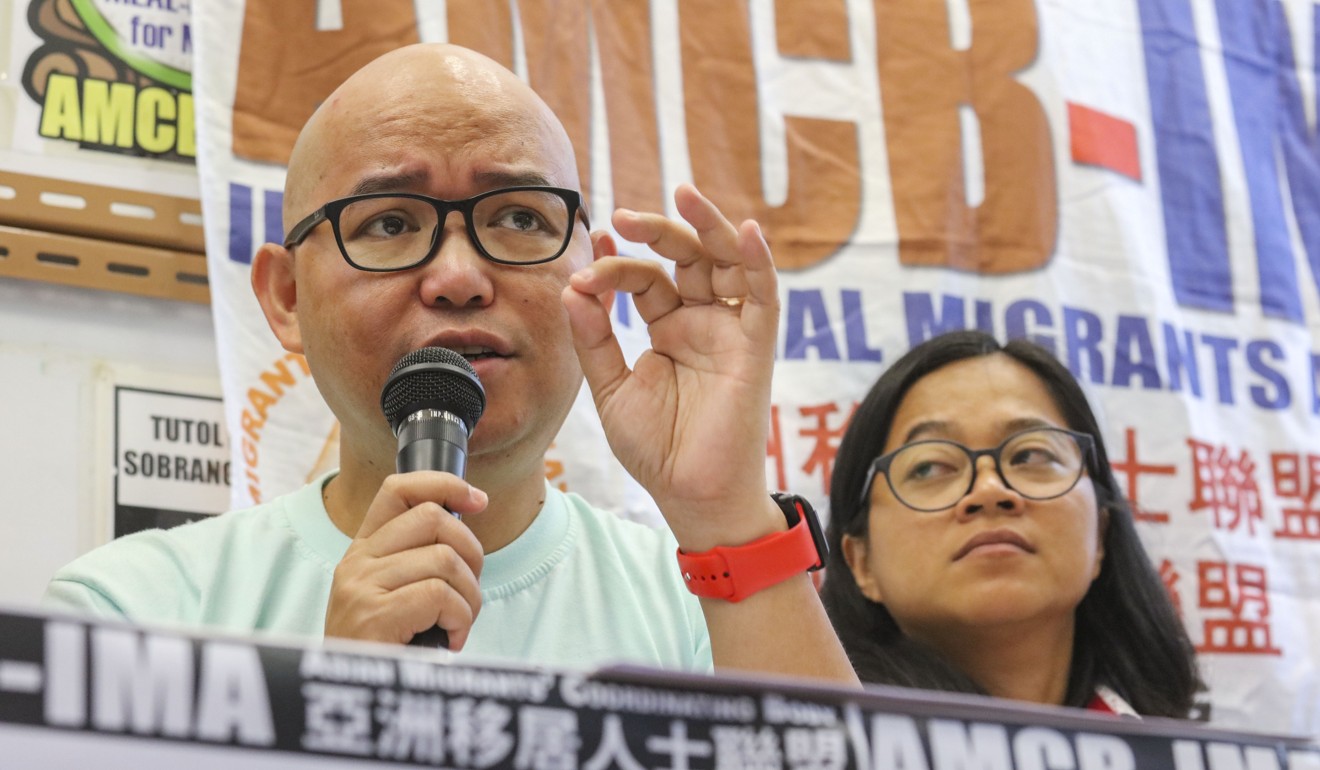 Villanueva urged Lam to act on her words sooner rather than later, and said he hoped the inclusion of domestic workers in the policy address would not "end up as one of the many empty motherhood statements made by Hong Kong officials in the past".
He called on Lam to address workers' immediate concerns, including raising their minimum wage to HK$5,500 a month. The level was raised to HK$4,520 (US$578) per month from September 29, which workers groups have labelled a "slave wage increase".
In her speech, Lam said the presence of domestic workers allowed Hong Kong's residents to make a "significant contribution to Hong Kong's development".
"To maintain Hong Kong's attractiveness as a place of work and meet local families' increasing demand for domestic workers, the government will continue to enhance its support for domestic workers and protection of their labour rights, and step up enforcement and prosecution against unscrupulous employment agencies," Lam said.
Villanueva also urged the chief executive to amend the standard employment contract to include a provision of 11 hours' uninterrupted rest, plus meal breaks, in between two consecutive working days.
The contract should also ban unsuitable forms of accommodation, such as toilets, kitchens, rooftops, cupboards, washing and drying rooms, living rooms and corridors.
He said Lam should address long-standing demands to repeal the "two-week rule", which requires workers to leave Hong Kong two weeks after their contracts are terminated, and to give workers the option of living away from the home in which they are employed.
"Only when these issues are rightfully addressed and resolved will their words of 'praises and recognition' become meaningful," Villanueva said.
"Otherwise, it will only add to the long list of hypocritical pronouncements made by Hong Kong politicians about their so-called concern for migrant domestic workers, while at the same time allowing and institutionalising our enslavement," he said.
The Mission for Migrant Workers said it "sincerely appreciates the statement of Chief Executive Carrie Lam in her policy address, which duly acknowledged the significant presence of foreign domestic workers in Hong Kong and the need to ensure their safety and rights".
Cynthia Tellez, the group's general manager, said she hoped Lam's statement signalled the government's "better resolve" to address concerns and issues to improve protection of domestic workers, such as the mandatory live-in employment arrangement, the two-week rule, and living wage.
"We hope that the chief executive will take the lead in ensuring fair treatment of foreign domestic workers," Tellez said.