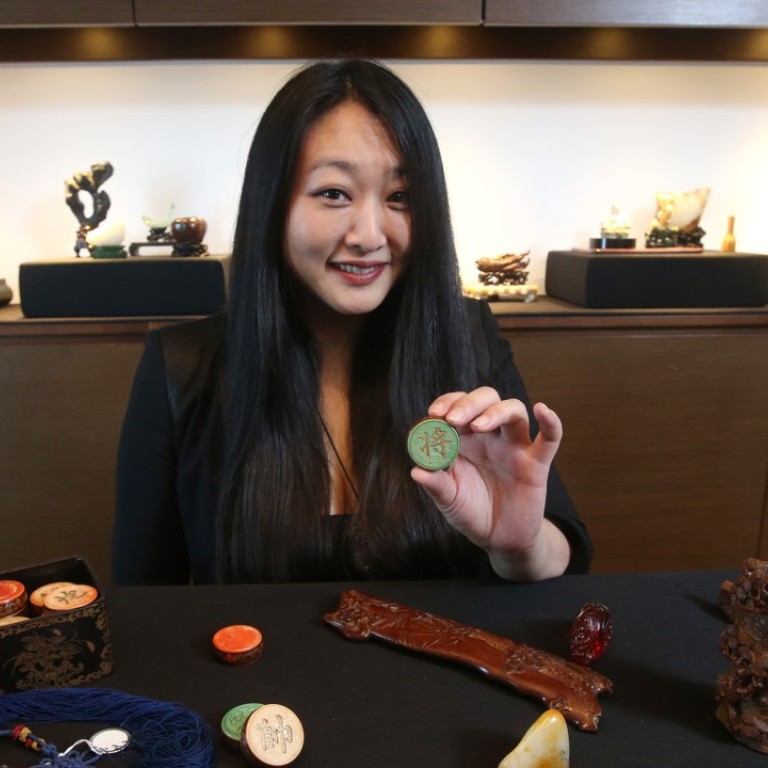 Song dynasty fidget spinners and scholarly playthings: a history lesson from a Hong Kong-based art dealer
Taiwanese Maria Kiang had Hollywood dreams but a career detour to explore her roots landed her in the ancient Chinese fine art business
Hong Kong-based art dealer Maria Kiang is fiddling with a palm-sized tactile toy at the Fine Art Asia fair, but this is no ordinary children's contraption and she is not using it to kill boredom at her booth.
"You remember those things kids were all playing with a year ago?" she asks. "Fidget spinners? This is basically an 11th century fidget spinner. You can't stop playing with it."
Known as a scholar's object, it is an oval jade piece carved into the likeness of a quail and worth HK$400,000 (US$51,000), according to Kiang, 41, who counts Chinese action star Zhang Hanyu, ink artist Liu Dan and
Zeng Fanzhi
, one of China's most successful contemporary artists, among her power clients.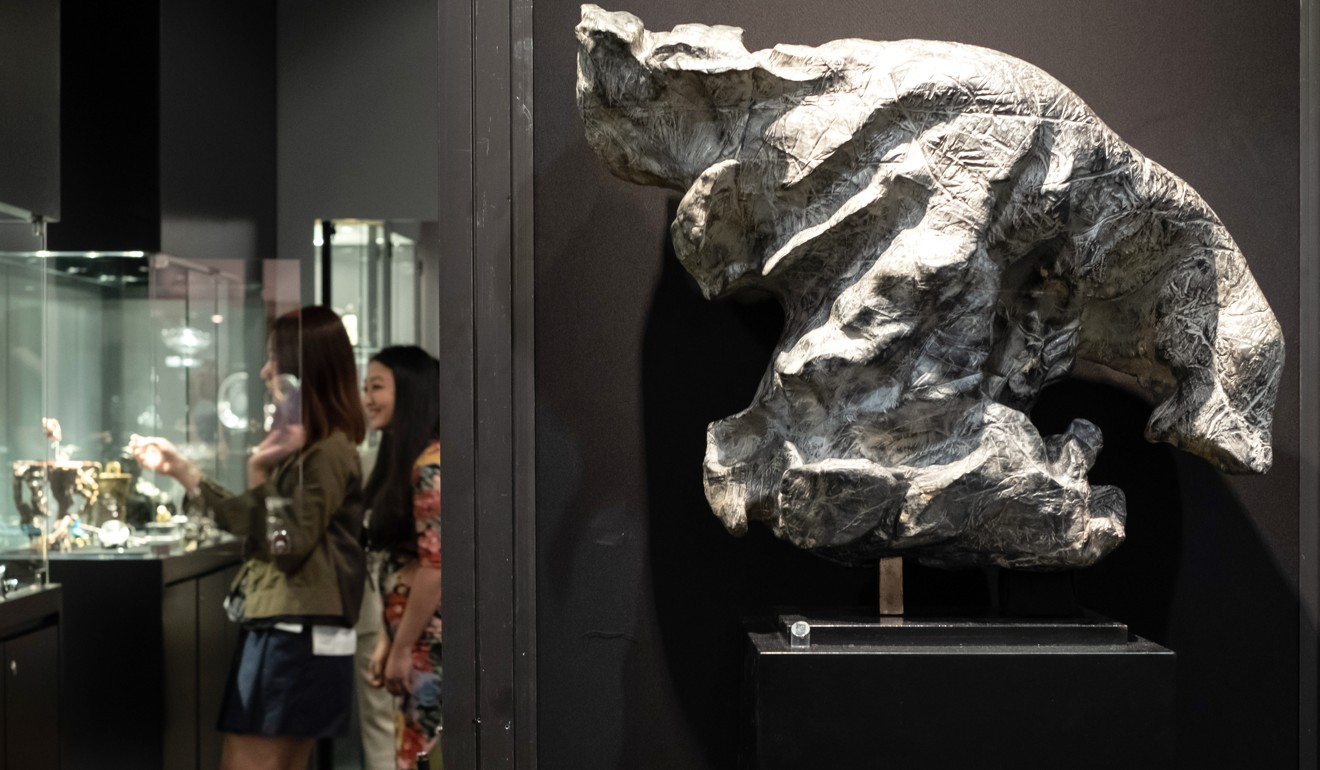 At the art fair in the convention and exhibition centre last month, Kiang was one of very few exhibitors to specialise in these curious and whimsical items. Scholar's objects are exquisitely crafted for China's literati scholars, an ancient class of highly educated artists, who collected these for personal, practical and inspirational reasons.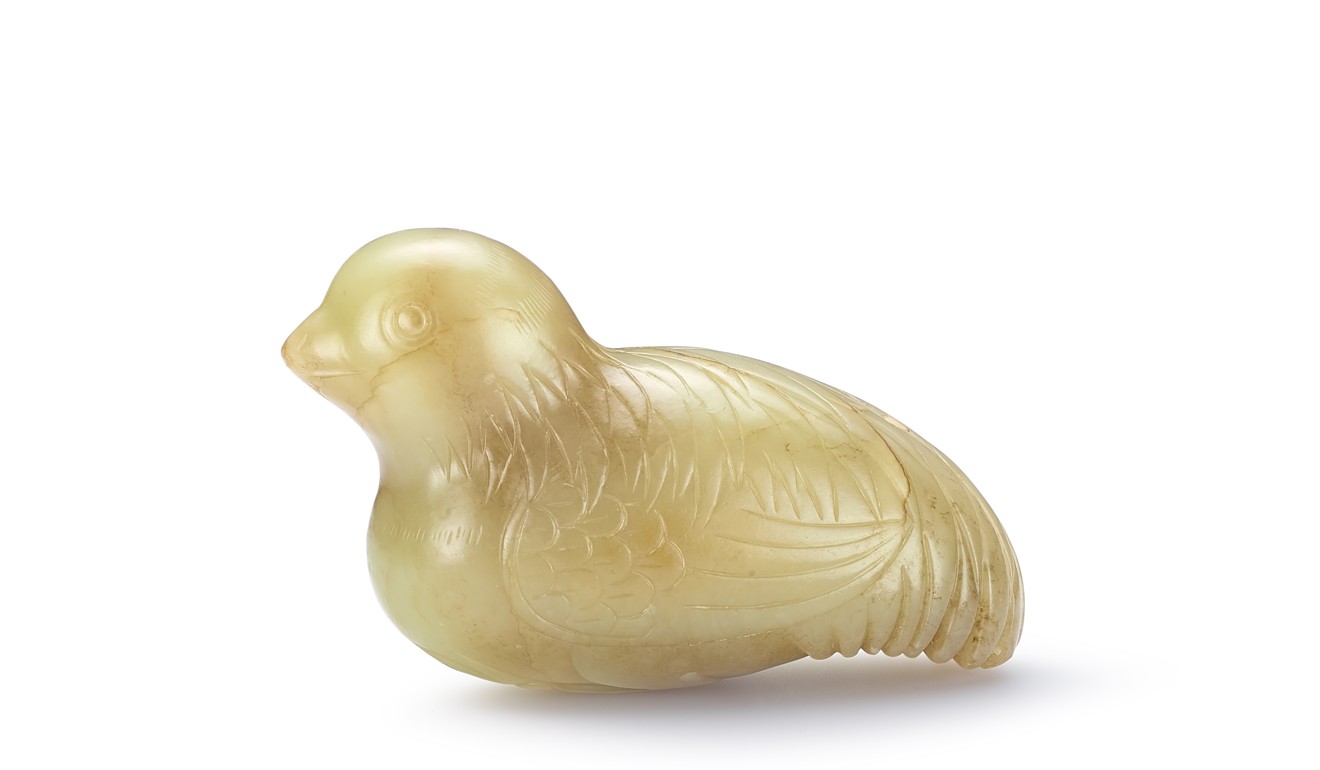 Such items have been known to fetch more than HK$2 million in auctions in the city.
"In the Song dynasty, you didn't have Candy Crush to help you unwind," Kiang says, citing mobile and video games. "You couldn't collapse on the couch and switch on your PS4. Scholar's objects were, in many ways, playthings for educated adults."
Kiang's combination of knowledge and her ability to evoke historical eras in humorous, relatable ways has won her a diverse following of influential clients.
She says China's modern artists such as Zeng, appreciate scholar's objects for the same reasons that their historical forebears did.
"Zeng is one of those artists who realised that to go forward, he had to look into the past," Kiang says. She has observed that many contemporary artists have begun to find the modern world uninspiring, "as did the literati in their own time".
"They, in turn, looked back to the more distant past for inspiration," Kiang adds.
While she is also a scholar in her own right, unlike many in her field, nothing from her background suggests she would end up working with ancient artefacts. Kiang, a Taiwanese, studied in Los Angeles and majored in film marketing, with the intention of going places in Hollywood.
But in Tinseltown, the lustre of showbiz eventually wore off and she began to consider her own cultural roots.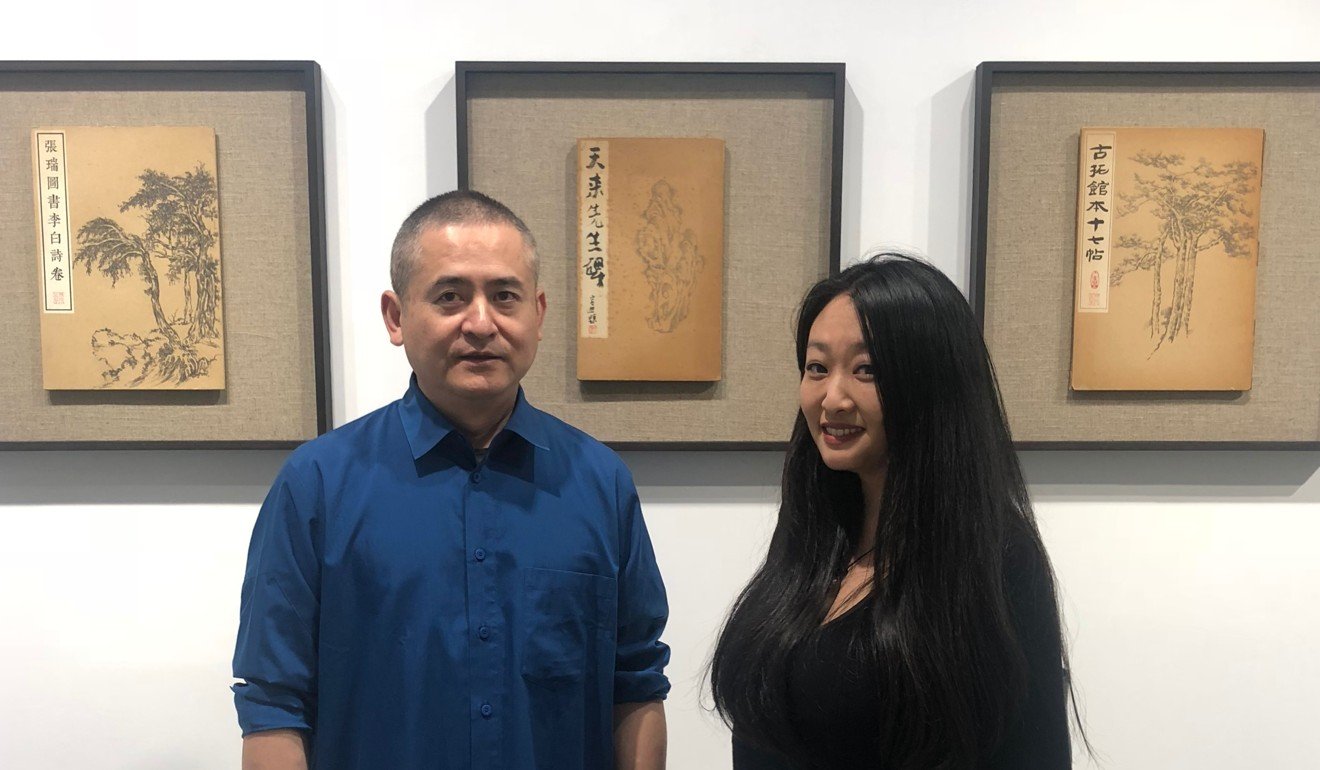 "I felt there was a void inside me when it came to my origins," Kiang says. "Growing up in the West, though I loved history, there was nothing in the books or coursework that related to me."
This perceived lack of knowledge about her own heritage extended to material culture.
"When I was much younger, I thought Chinese antiques were epitomised by gaudy dim sum cutlery," she says.
That all changed when Kiang first saw Song dynasty (960-1279) ceramics in real life. Subtle, minimalistic and sophisticated, Song art is often described as a cultural pinnacle in China's history. Kiang was captivated.
In 2003, she moved to Britain to pursue Chinese studies at the University of London's School of Oriental and African Studies. After graduation, she set up her own business in 2006 – and almost immediately encountered resistance.
"Earlier in my career I had men trying to sell me objects that were clearly fakes, to whom I said 'no thanks'," Kiang says. "They would look me up and down and see a woman, and a young woman at that, and say: 'Well, what do you know?' There's a lot of [this attitude] in this business."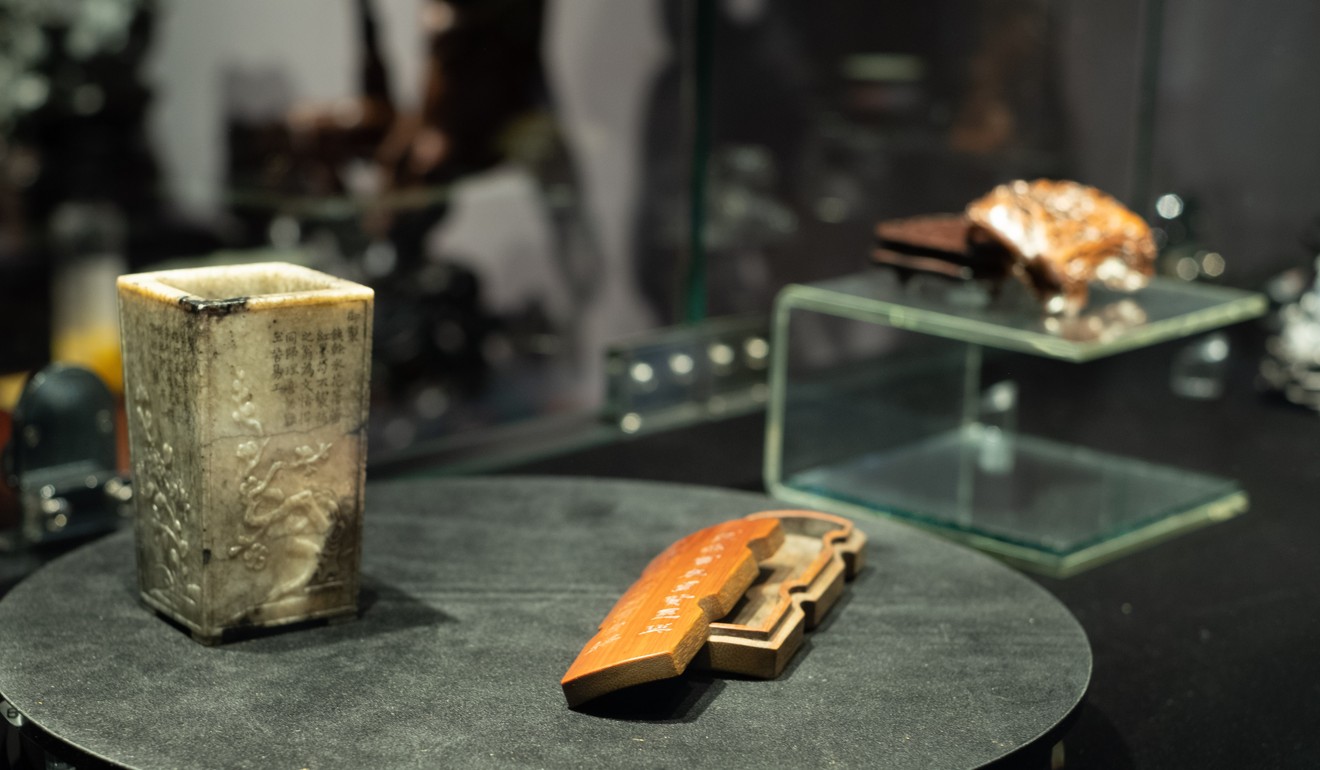 Kiang says the patriarchal art industry has not put her off – on the contrary: it has strengthened her determination to carve her own path in a highly competitive field.
"No one outside imperial or literati circles would have been able to see, let alone touch these objects 150 years ago," Kiang says. "And as a woman, I would never have had access to these things." Now, she says, anyone can view and even handle the objects or own them for the right price.
While Kiang, like most fine art dealers, steers clear of specifics into how her items are priced, she says they are a viable investment option for art collectors. But to really understand such artefacts, she says passion and knowledge are vital.
"A lot of people feel like the art and antiques market is for their grandparents' generation, and that this stuff is boring. I think that's because they're not able to relate to it."