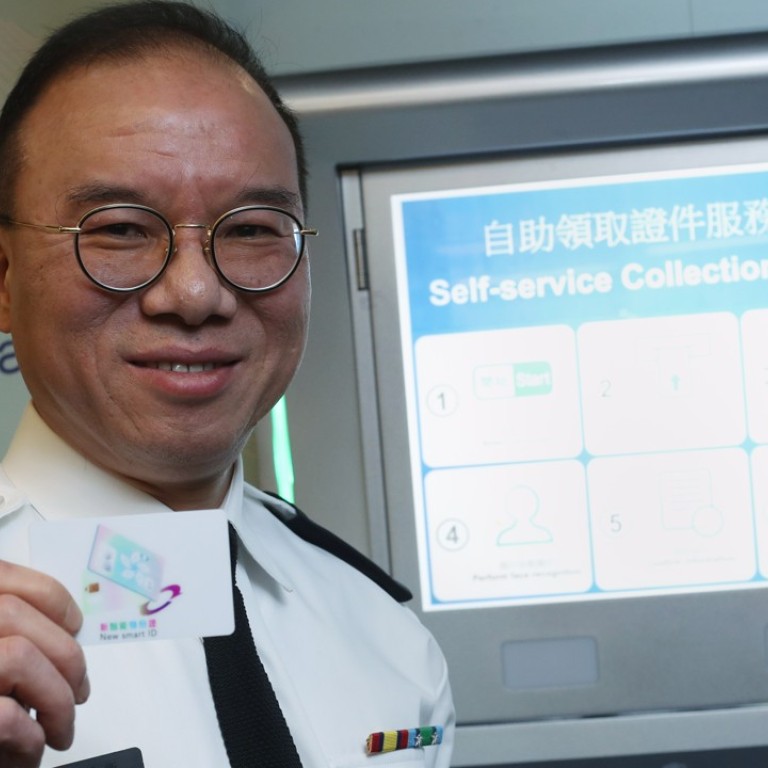 How the humble Hong Kong identity card got smart and became vital for life in the city
Modest piece of plastic due for next microchip upgrade at annual recurring cost of HK$84 billion from 2019 onwards
The Hong Kong identity card (HKID) is a small but essential possession for living in the city. Issued by the Immigration Department, all residents aged 15 or older must carry it, and anyone who stays locally for more than 180 days is required to apply for one.
But more than furnishing legal proof that one is allowed to be in the city, this modest piece of plastic comes in handy for other processes, from banking to borrowing books. And increasingly, it is taking on more roles in the lives of Hongkongers.
When did it start?
Hong Kong began issuing identification papers in 1949, when the government decided it needed to clamp down on the number of immigrants crossing the border from mainland China. Laminated cards were introduced in 1960, and over the years, as technology advanced, so did the HKID. Technology made the card more difficult to counterfeit, thus rendering it more useful for other features.
The current smart card was introduced in 2003. It features an embedded microchip that stores information including the bearer's photo image and thumbprints.
The chip made the new cards much harder to fake, and enabled the introduction of automated channels at Hong Kong's immigration checkpoints, dramatically reducing the huge queues seen at the airport and particularly at Shenzhen border crossings.
When is the next generation of cards rolling out?
Modern technology doesn't stand still for long. In 2014 the government stated that ID cards issued between 2003 and 2007 would soon come to the end of their serviceable lifespan of about 10 years. Since the adoption of microchip usage, officials have recorded at least 64,000 instances of chip failure.
The new generation of smart card will begin rolling out on December 27 in a scheme estimated to last about four years and cost almost HK$3 billion (US$382.7 million).
The department is installing self-service kiosks at nine card replacement centres throughout the city – in Wan Chai, Kwun Tong, Mong Kok, Tsuen Wan, Sha Tin, Sheung Shui, Tuen Mun, Yuen Long and Tseung Kwan O.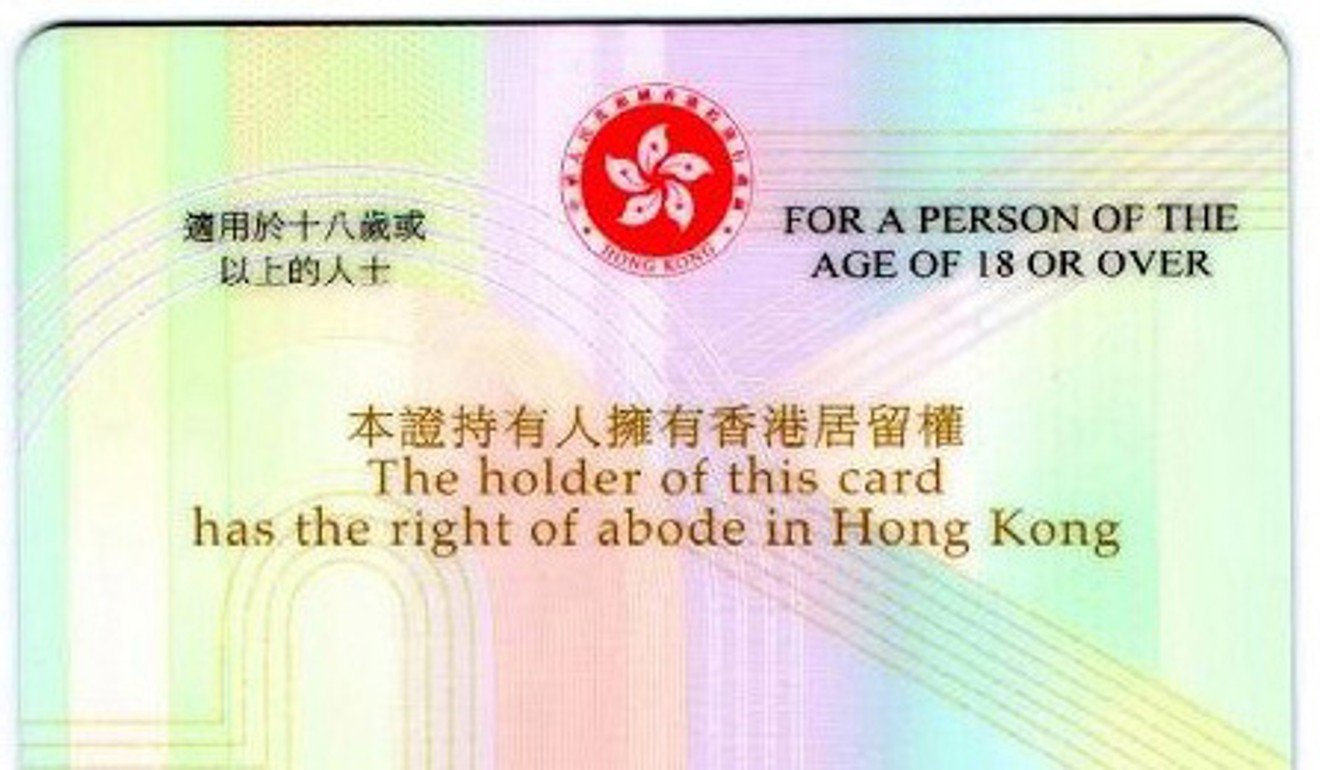 Replacement will be free of charge, and residents will be invited to renew their cards in phases, according to their year of birth. Applicants will insert their current ID card into the kiosk, verify their fingerprints and check their identification information. Because the new process is largely automated, authorities estimate waiting times should be cut to just 30 minutes. However, following this process, applicants will need to wait about 10 working days before picking up their new card.
While Immigration Department officials have touted the efficiency of the new system, they have also warned cardholders not to dawdle: those who don't show up within the replacement period without good reason could be fined up to HK$5,000.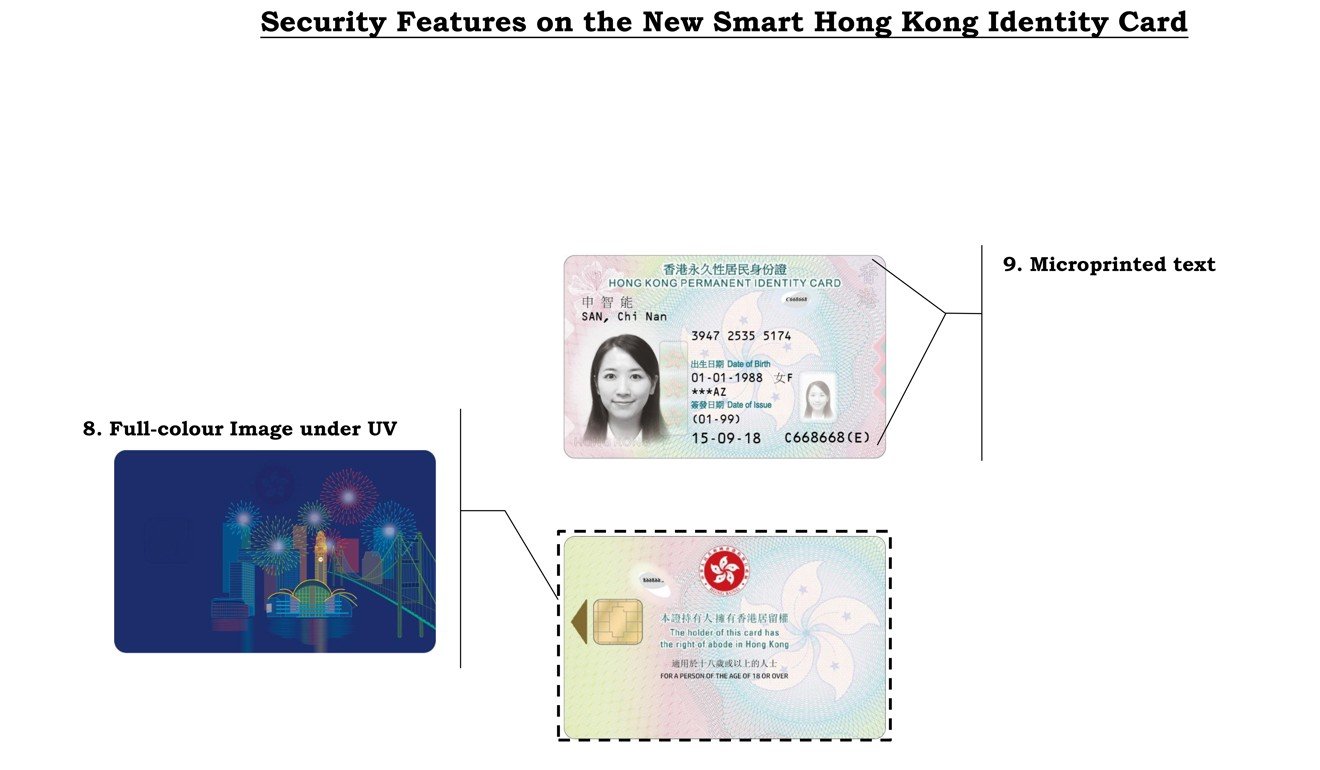 What can you use the identity card for?
Under the Immigration Ordinance, Hong Kong residents aged 15 or older must carry proof of identification. Those who fail to do so can be prosecuted. But there's far more to the ID card than unpleasant legalities.
When coming into and going out of the city, cardholders can skip the airport queues at immigration counters by going through the automated gates designated for "Hong Kong residents". The channel is also available at checkpoints to the mainland.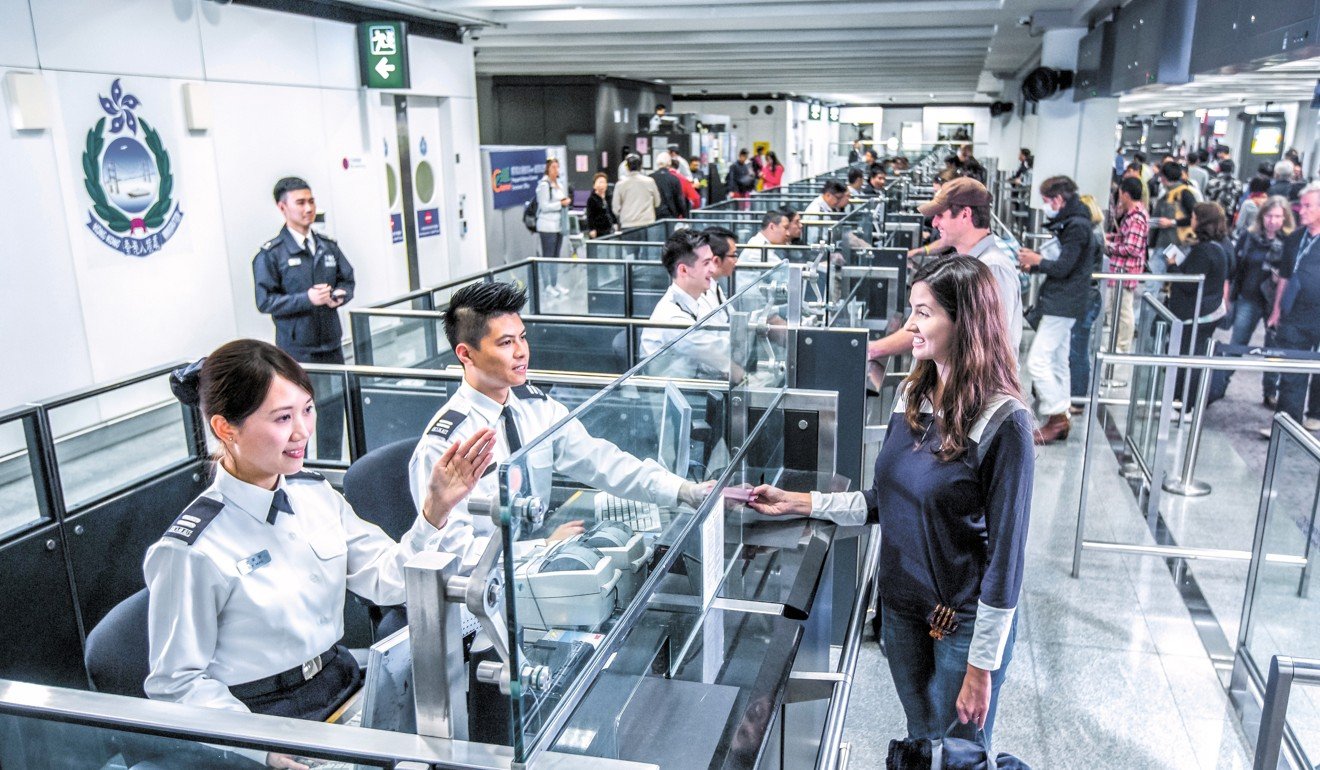 In addition, the card can be used at the city's 70 static and 12 mobile libraries. It is also used as the de facto form of identification recognised by banks when opening a local account. In still other instances, the card is required for identification, include collecting mail at the post office. And if one is lucky enough to look younger than one's years, nightclub bouncers may ask to see the card – which states one's date of birth – for proof of legal age.
More importantly, users of the public health care system can register with their ID cards under a citywide programme that enables medical institutions and health care professionals to share records for more efficient diagnosis and treatment.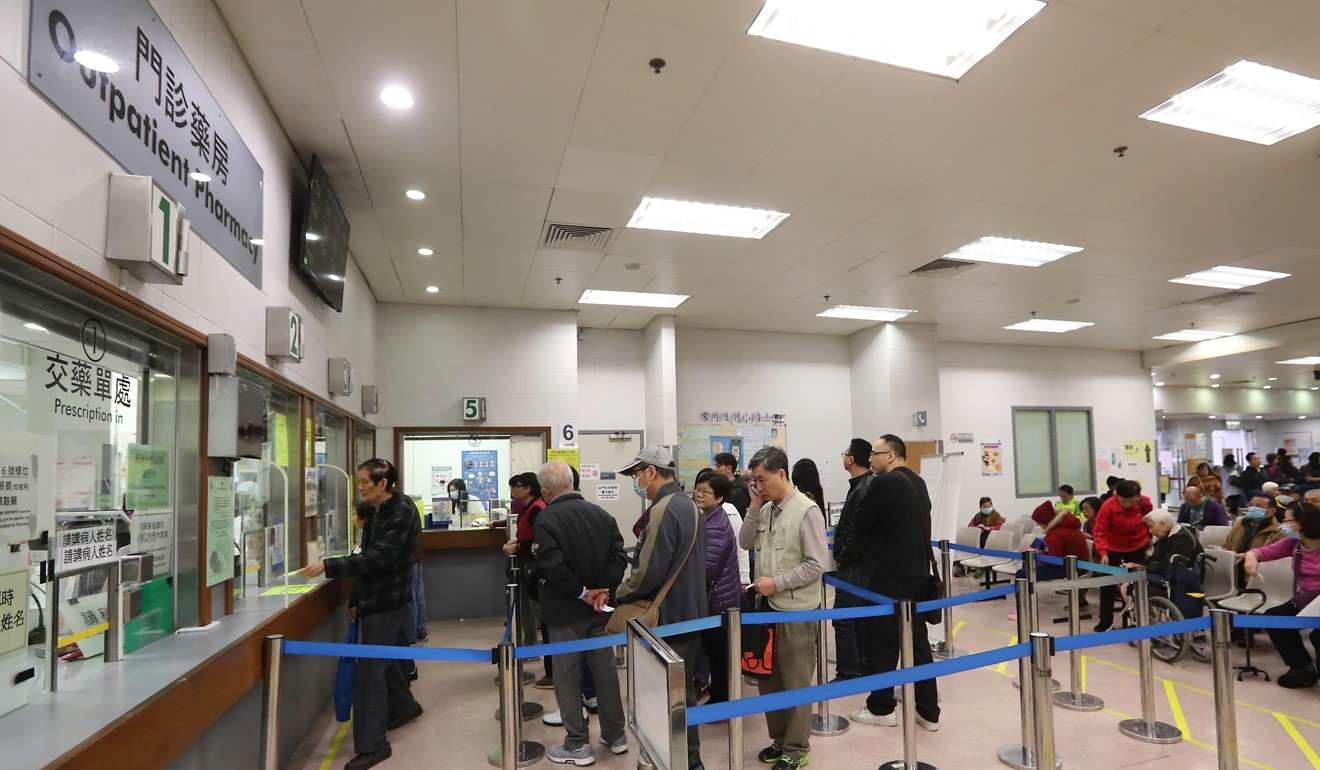 What's the process for having one's gender changed on the card?
At present, the ID card reflects the medically recorded sex – and not the gender – of the cardholder. The only choices are "M" or "F". According to department guidelines, those seeking to change the sex annotated on their card must submit supporting documents, including medical proof of sex reassignment surgery.
What happens if you lose your card?
If it is lost or destroyed, one must apply for a replacement at the Registration of Persons Office within 14 days. There are five such offices throughout the city – in Fo Tan, Kwun Tong, Sham Shui Po, Wan Chai and Yuen Long. The current fee for replacing an ID card is HK$370.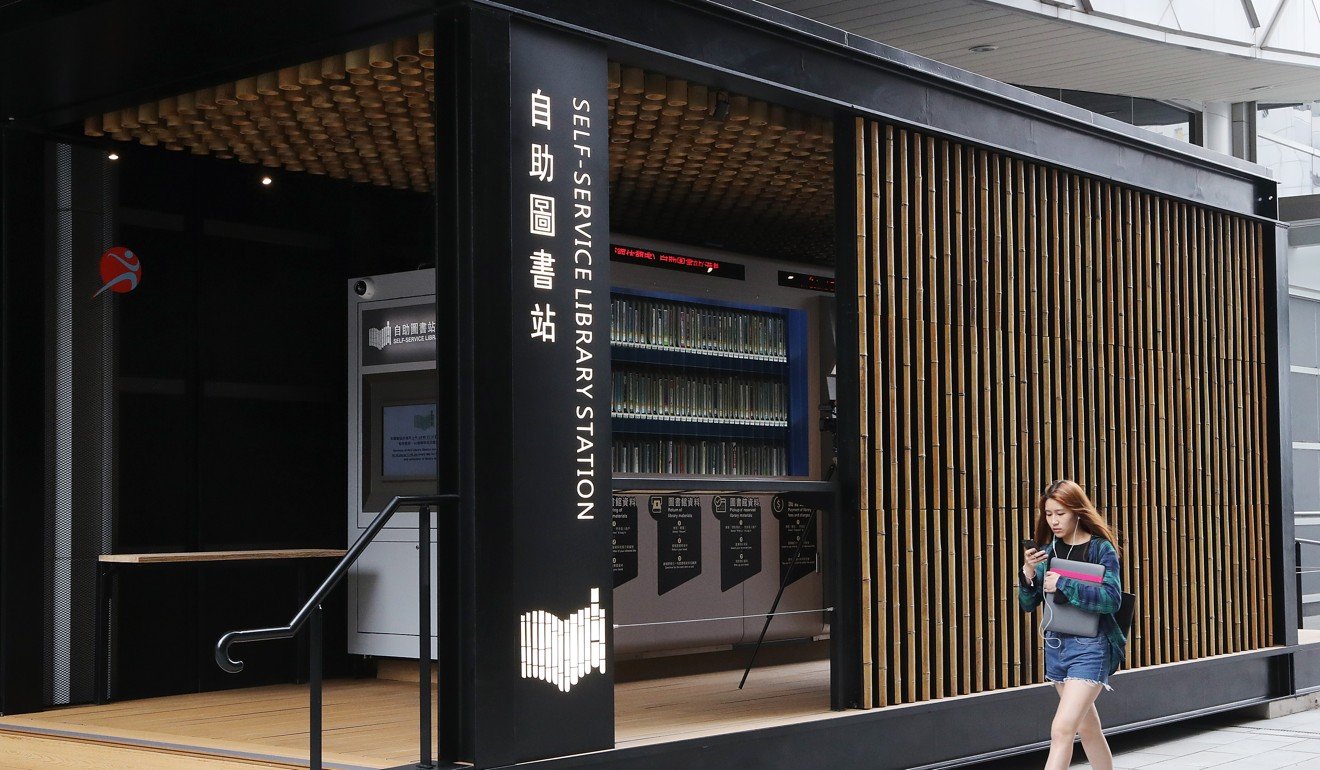 What do all the markings mean?
One's Chinese name appears at the top of the card, and the English name is below that. Those without a Chinese name are not required to provide one.
The series of numbers that follow are actually a set of Chinese telegraphic codes. Each four-digit series corresponds to a character from one's Chinese name, which helps remove ambiguity in the case of complex characters. Obviously, those who have no Chinese name lack such numbers on their card.
If asterisks appear
just beneath the date of birth,
that means the cardholder is eligible for an HKSAR re-entry permit, meaning they can travel between Hong Kong, the mainland and
Macau
without being restricted by the city's immigration authorities. Those aged 18 or older get three stars on their card, while those aged between 11 and 17 have one star. This simple visual aid enables law enforcement officials to quickly establish when they are dealing with minors.
The ID card's number appears at the bottom right, below the bearer's photo. It is something that an employee might ask for over the phone when verifying a caller's identify. It is a unique, alphanumeric combination assigned to every cardholder, beginning with one or two letters, followed by six digits, and ending with a character in brackets.
Below the date of birth, letters of the alphabet appear denoting the different status and rights of a cardholder. Some letters may appear in combination. Common ones include:
A: has the right of abode in the city
C: stay is limited, such as those who have an employment visa
Z: was born in Hong Kong
X: was born in mainland China
W: was born in Macau
O: was born overseas
N: has changed their name since first registration