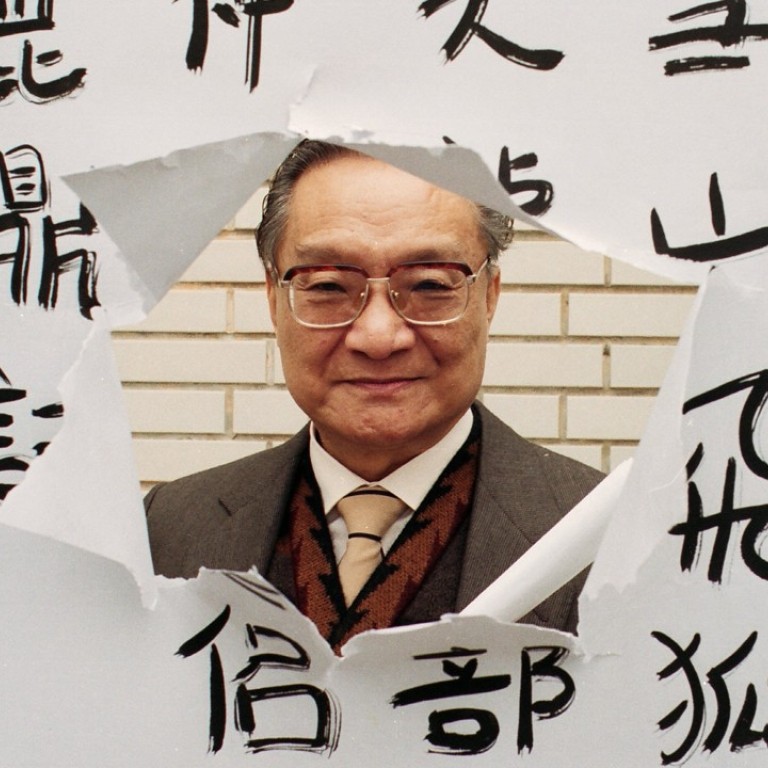 Tributes pour in for Chinese literary giant Louis Cha 'Jin Yong', the 'greatest epic writer of our time who embodied the martial arts spirit'
Cha died in Hong Kong, aged 94, after a long illness
His novels transcended political, geographical and ideological barriers for Chinese readers
Tributes have been pouring in for Hong Kong martial arts novelist Louis Cha Leung-yung, the world's most popular Chinese writer, who died on Tuesday after a long illness. He was 94.
His son-in-law, Dr Ng Wai-cheong, said the literary giant was surrounded by family members when he died in the afternoon, while the Chinese-language Ming Pao newspaper, founded by Cha, confirmed he breathed his last at the Hong Kong Sanatorium and Hospital.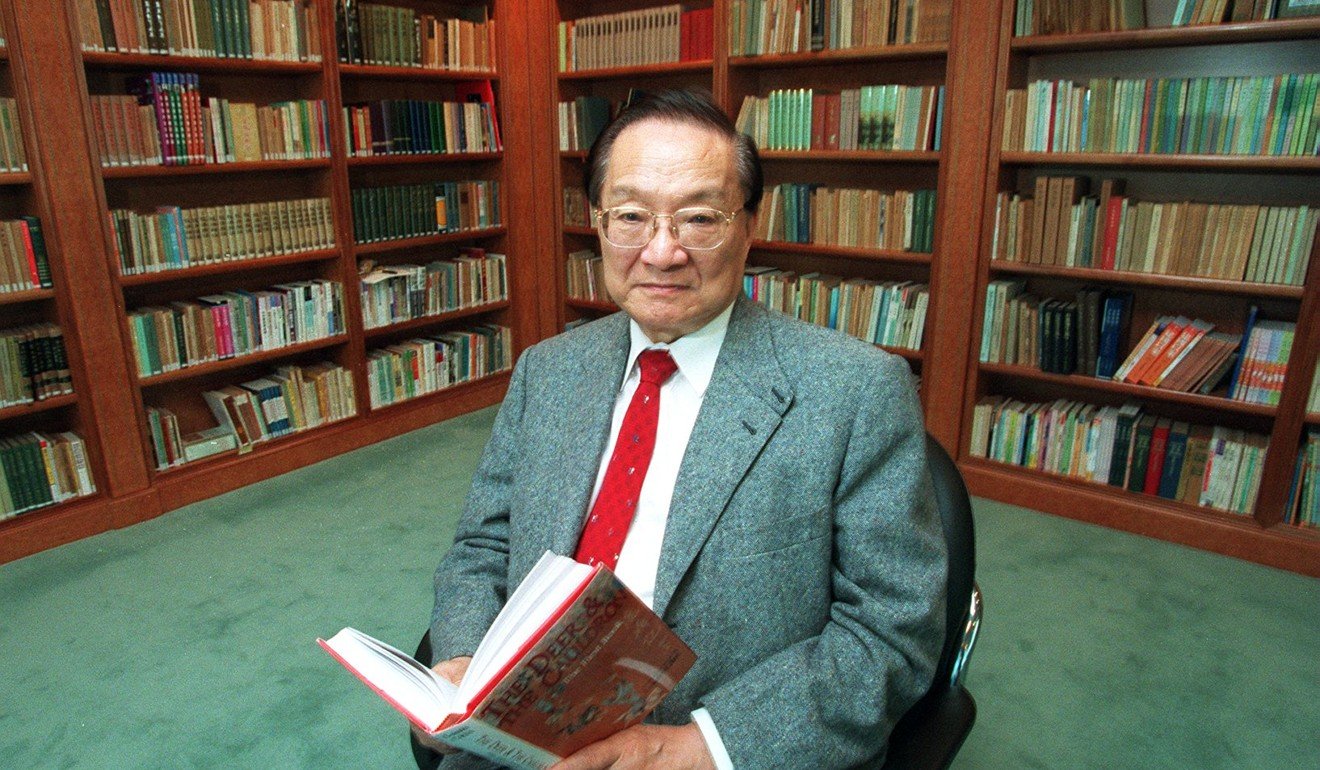 Cha was a respected journalist, community leader, and, above all, a celebrated author whose novels in the wuxia genre – featuring chivalrous tales of kung fu masters in ancient China – made him a household name both at home and among the global Chinese diaspora.
His work transcended political, geographical and ideological barriers, with well over 100 million copies sold worldwide and countless adaptations into media ranging from films to video games.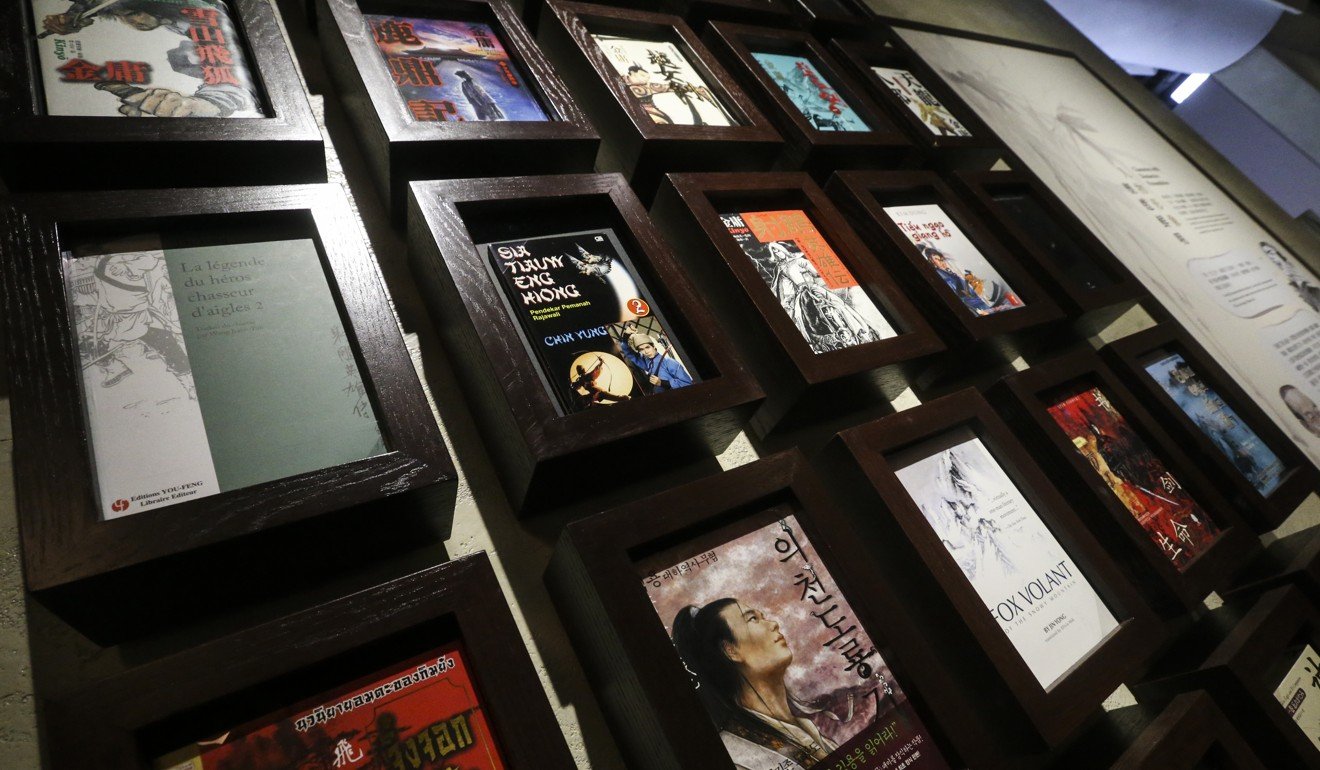 In 1955, he published his first martial arts novel, The Book and the Sword, in the New Evening Post, under the pen name Jin Yong. It was an instant success and he went on to write 14 hugely popular martial arts novels, ending with The Deer and the Cauldron in 1972.
He was universally regarded as the most influential Chinese martial arts novelist of the 20th century.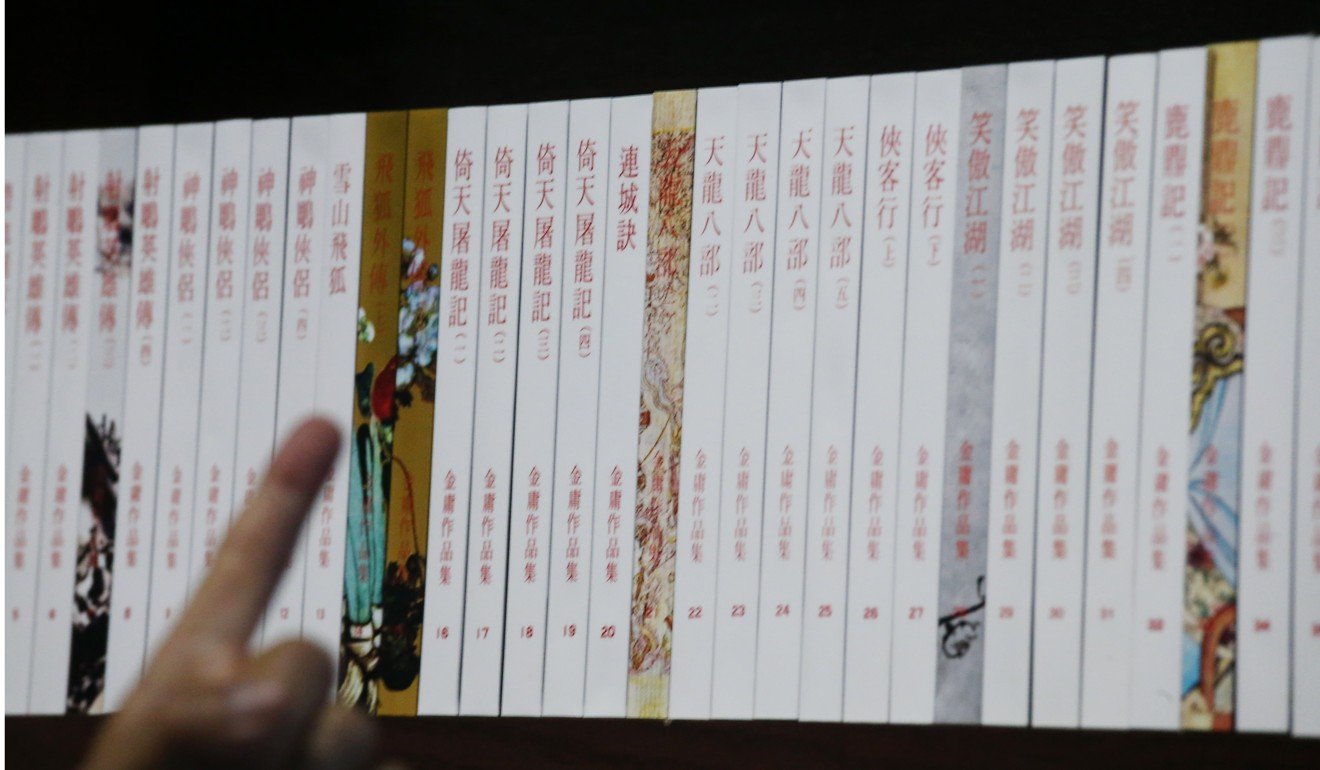 Chief Executive
Carrie Lam Cheng Yuet-ngor
, on a visit to Japan, issued a statement expressing "deep sorrow" over Cha's death and calling him "a learned man and an acclaimed writer".
"He founded [newspaper] Ming Pao in his early years and also wrote editorials with constructive comments for society, earning the respect of the sector," the statement added.
"I was grieved to learn of [Cha's] passing. On behalf of the Hong Kong Special Administrative Region Government, I would like to extend my deepest condolences to his family."
Also among the first to react to the news was billionaire Jack Ma, a lifelong lover of martial arts and chairman of e-commerce giant Alibaba, which owns the South China Morning Post.
"It's a huge loss for Chinese people around the world, and it's especially sad for us at Alibaba as we have embraced his writings as part of our corporate culture," Ma said, referring to the old company practice of employees giving themselves nicknames drawn from characters in Cha's novels.
The two met in Hangzhou in China in 2000 and remained good friends.
"The wuxia spirit promoted by Cha has become a core value of Alibaba," Ma added. "I have long admired Cha and he has been a source of deep inspiration for me. He will always be in my heart."
Former financial secretary
John Tsang Chun-wah
, also a keen martial arts enthusiast and Cha fan, expressed shock at the news.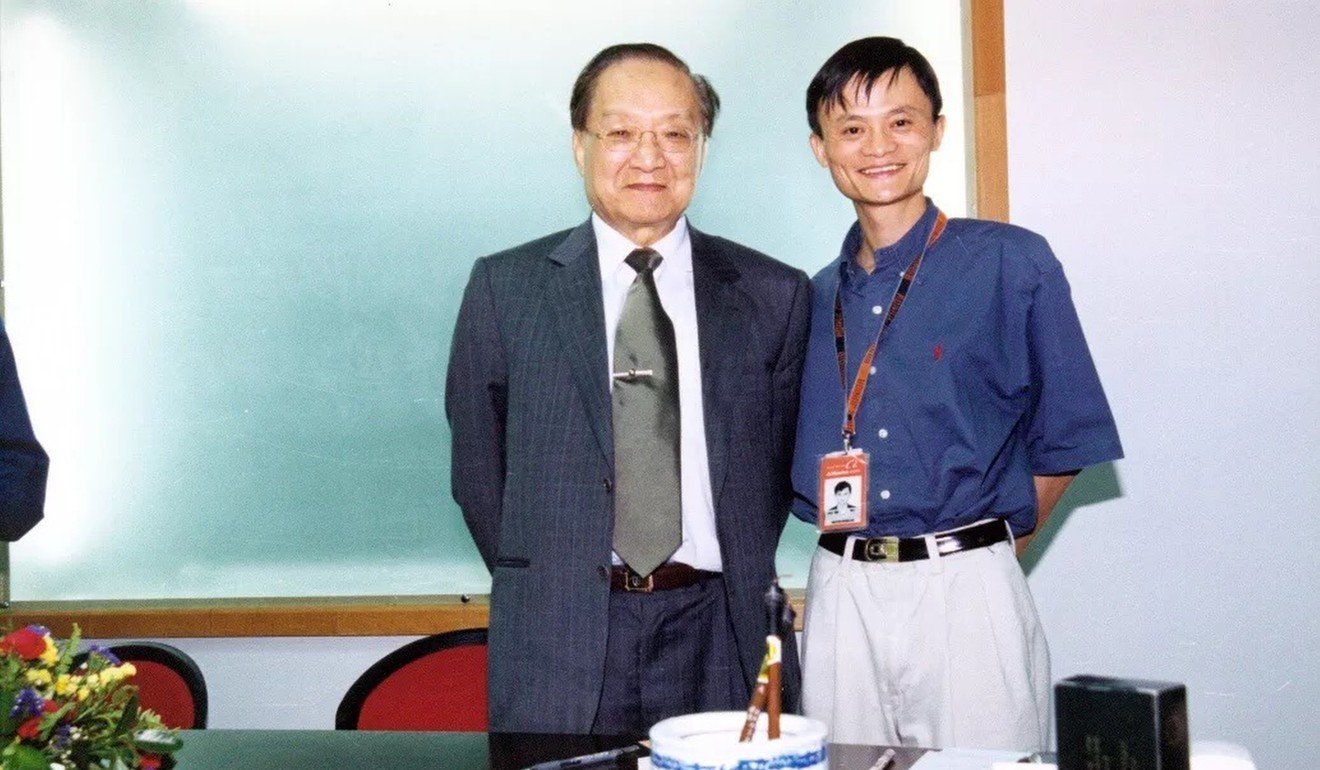 "It's very saddening," Tsang said. "I extend my condolences to his family. His passing is a great loss to the culture of Hong Kong, China and the world. He was probably the greatest epic writer of our time."
Tsang said he had personally met Cha several times, and kept a scrapbook of clippings of Cha's work published in newspapers in the early 1960s.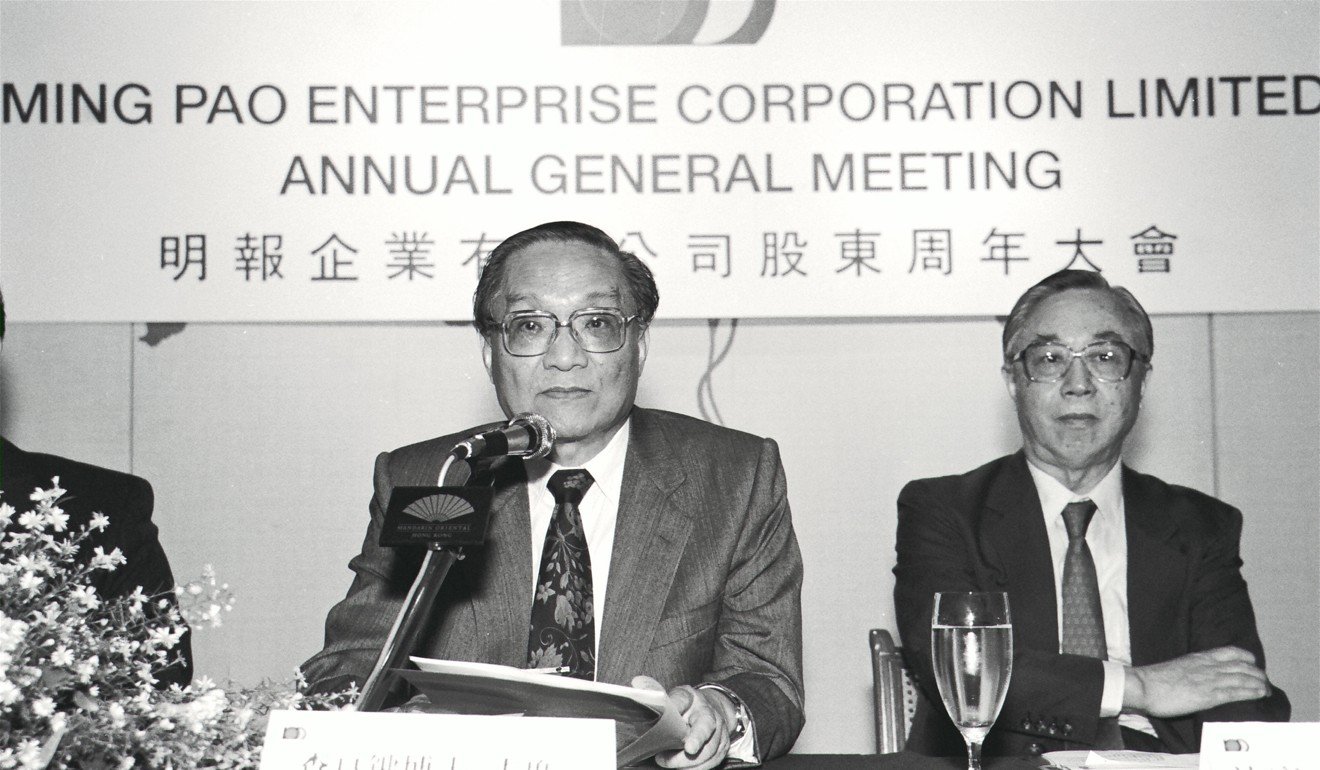 "Cha will be remembered not just as a guru of martial arts novels but a giant comparable with William Shakespeare in his own right," cultural critic and former Post writer Oliver Chou said.
"No other Chinese authors would appeal so much to Chinese readers, regardless of dialects and political views. The late paramount leader, Deng Xiaoping, was said to have sent secret agents to get him a set of Cha's novels in Hong Kong in the early 1980s."
Cha's fame later earned him a meeting in 1981 with Deng, who reportedly told him: "We're already old friends. I've read your novels."
Chou added: "In founding Ming Pao, Cha became an eminent opinion leader whose editorials were a must-read for Chinese readers, especially intellectuals, all over the world."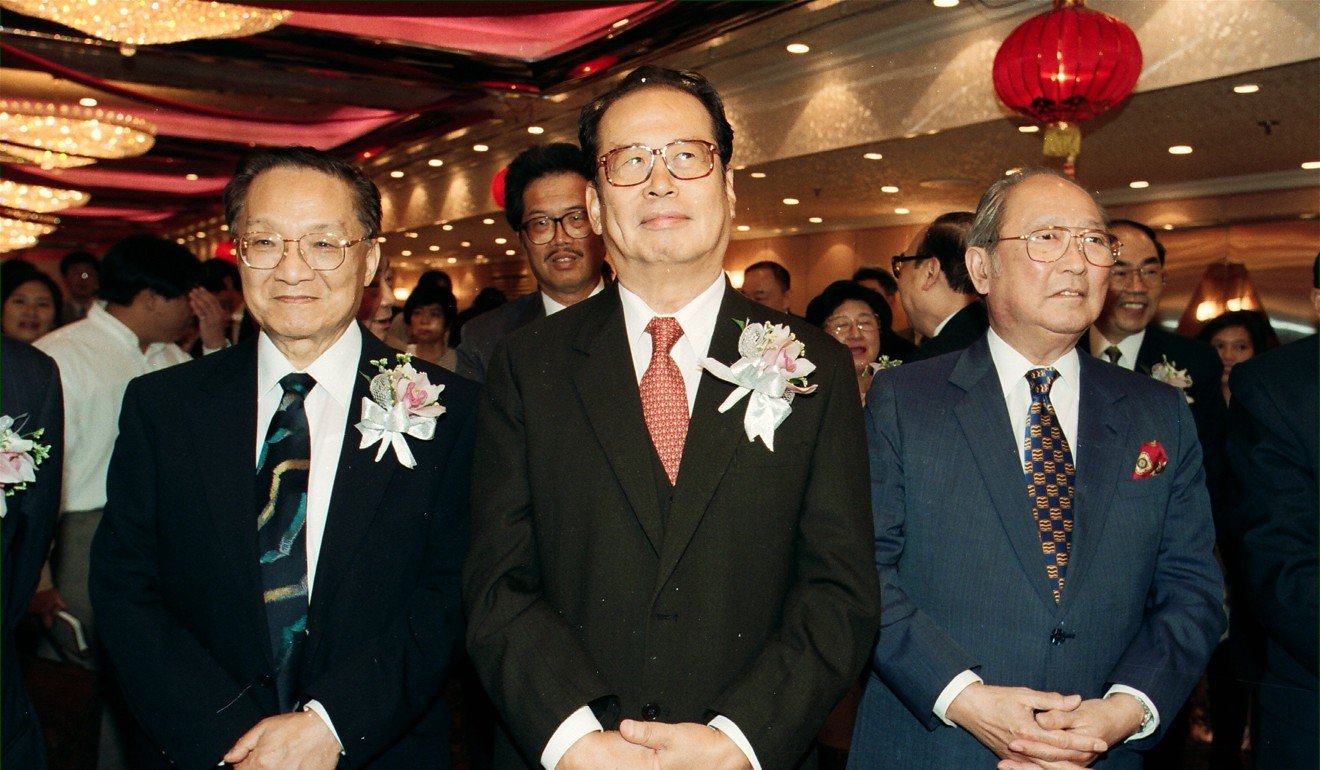 Cha's novels were the source of inspiration for film, TV and radio producers, and deeply influenced the development of popular culture in Hong Kong over the past decades. Top movie stars, from Andy Lau Tak-wah to Jet Li Lianjie, starred in big-screen adaptations of his novels.
Popular actor and Cha fan Adam Cheng, who has played numerous main characters from Cha's novels in TV dramas, said: "You can call them works of historical fiction, but they're more than that. You will be so absorbed in his writings that you believe those kung fu adventures actually happened in history."
Born in Hangzhou, Cha graduated from the Law School of Suzhou in 1948. To help support his studies, he began work in 1947 as a journalist and translator for the Ta Kung Pao newspaper in Shanghai. He came to Hong Kong in 1948 to work for the paper's office in the city.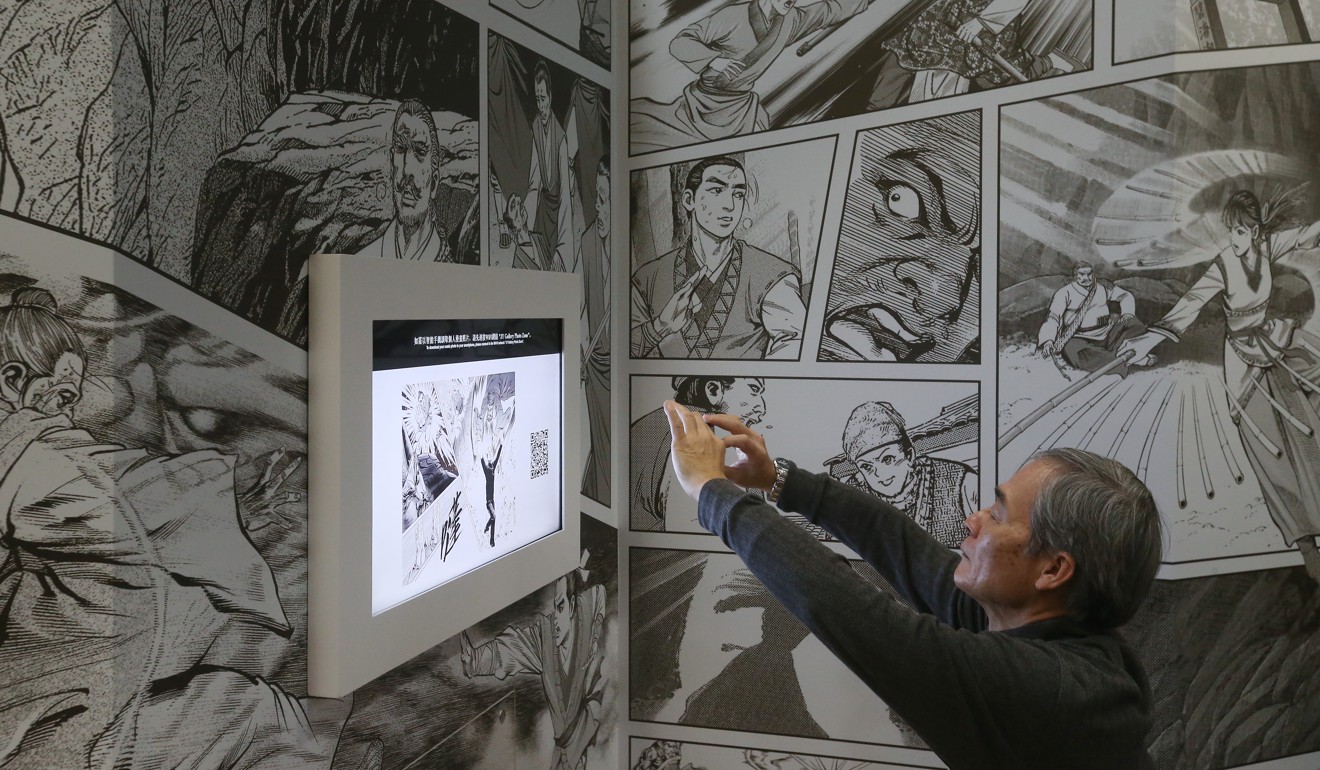 In 1955, after leaving Ta Kung Pao, he began to write novels that were steeped in three main ethical traditions of China – Confucianism, Buddhism, and Taoism.
His novels, and the world of the Chinese martial arts heroes they portrayed, were first opened to English readers in 1994.
Cha admitted in an interview the same year that Western readers might find his novels hard to appreciate.
"The reader may need some training in Chinese thinking to understand," he said, describing his books as "traditional Chinese novels in their themes, morals, or philosophies".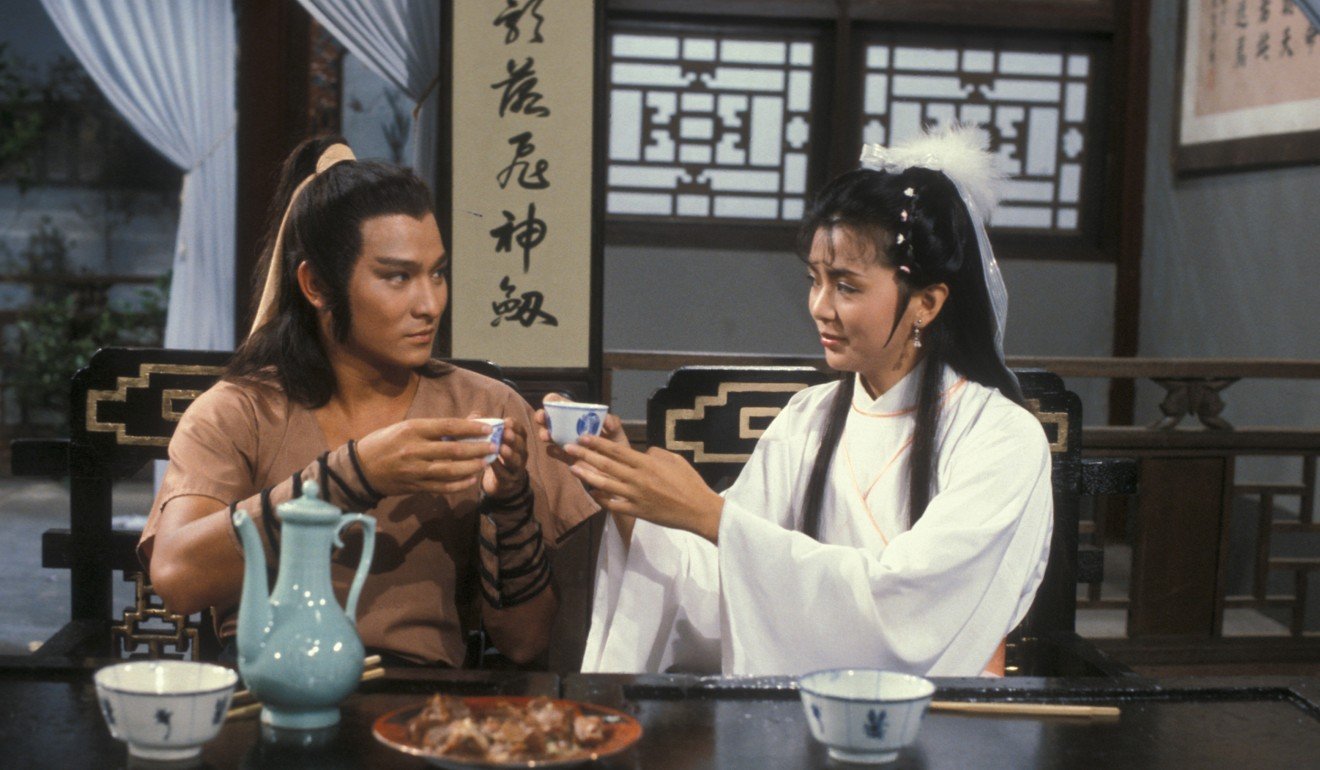 "Martial arts for me are just an instrument, a sugar coating. They can be used as a way of expressing my artistic ideas," Cha said.
Those ideas, according to Cha, were distinctly anti-feudal and liberal.
In 1959, the early success of his novels encouraged him to set up a small newspaper, reportedly with a staff of four, including himself. That was the birth of Ming Pao, now a leading Chinese-language daily. At the time, the main selling point of the paper was the serialisation of his novels.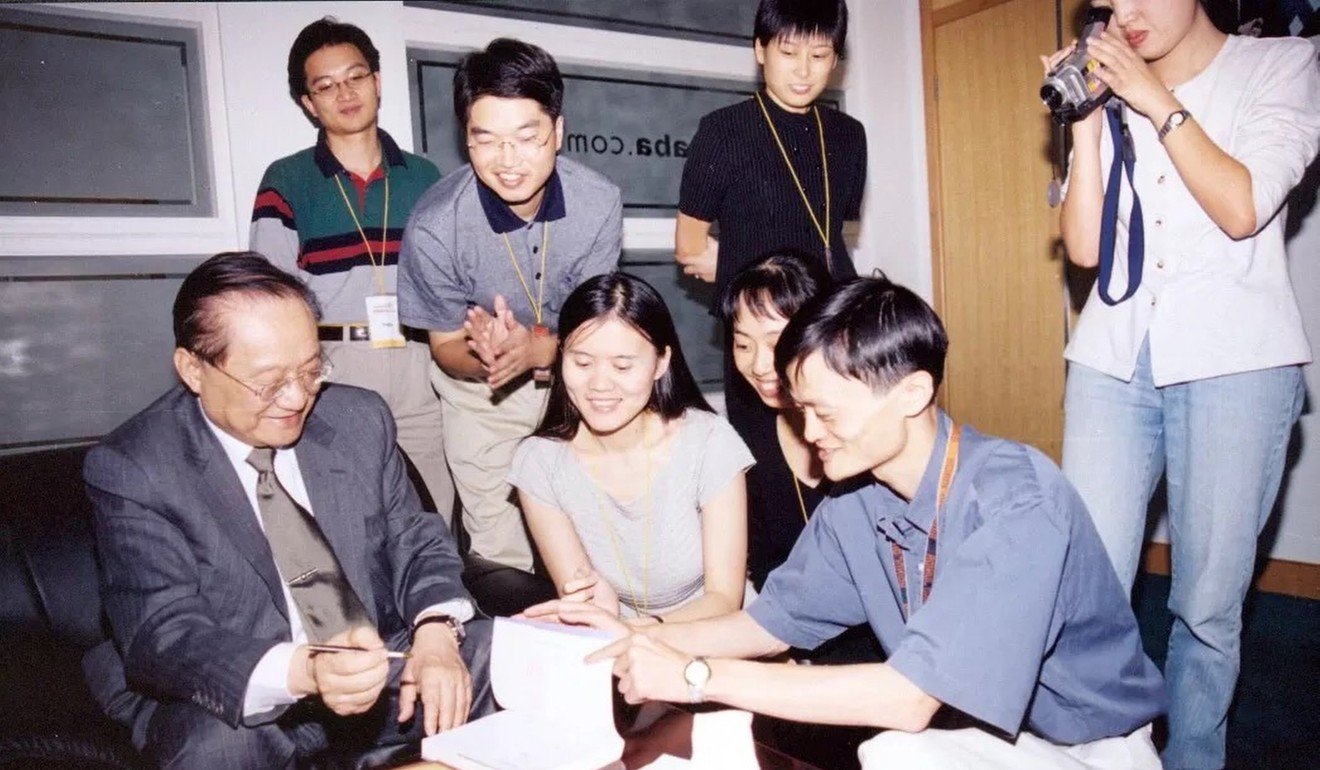 In 1966, his editorials were critical of the country's
Cultural Revolution
– he wrote that it threatened the destruction of Chinese culture and tradition.
Cha was said to be on a list of prominent people being targeted for assassination that was published in left-wing newspapers during the 1967 riots in Hong Kong because of his critical stance against Beijing.
After China and Britain struck a deal on Hong Kong's 1997 handover, Cha was appointed by Beijing in 1985 as a member of the
Basic Law
Drafting Committee, with the weighty task of drawing up Hong Kong's mini-constitution.
Observers at the time believed he was probably hand-picked for his ability to balance conflicting views.
But the widely admired writer stepped into controversy after he co-presented a conservative proposal for the city's post-1997 political reforms.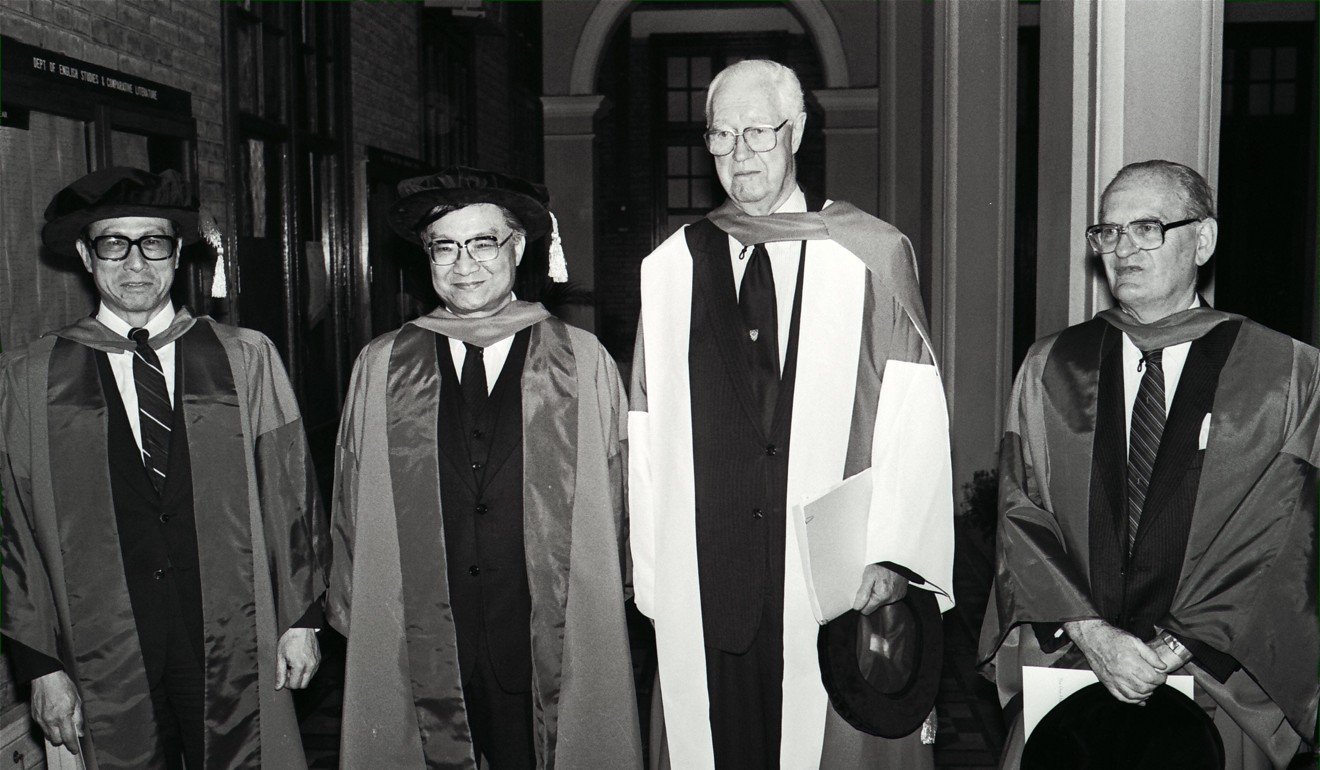 The proposal, which was eventually adopted partially by Beijing, suggested the first three Hong Kong chief executives should be elected by a "broadly representative" committee. Critics said that approach would greatly delay the timetable for
universal suffrage
.
Former chairman of the Democratic Party, Albert Ho Chun-yan, said Cha had made a "big mistake".
"We see that he was willing to be used by Beijing to present that unpopular scheme which was widely believed to be from Beijing and not from himself – at the expense of his reputation," Ho recalled. "He was a disappointment."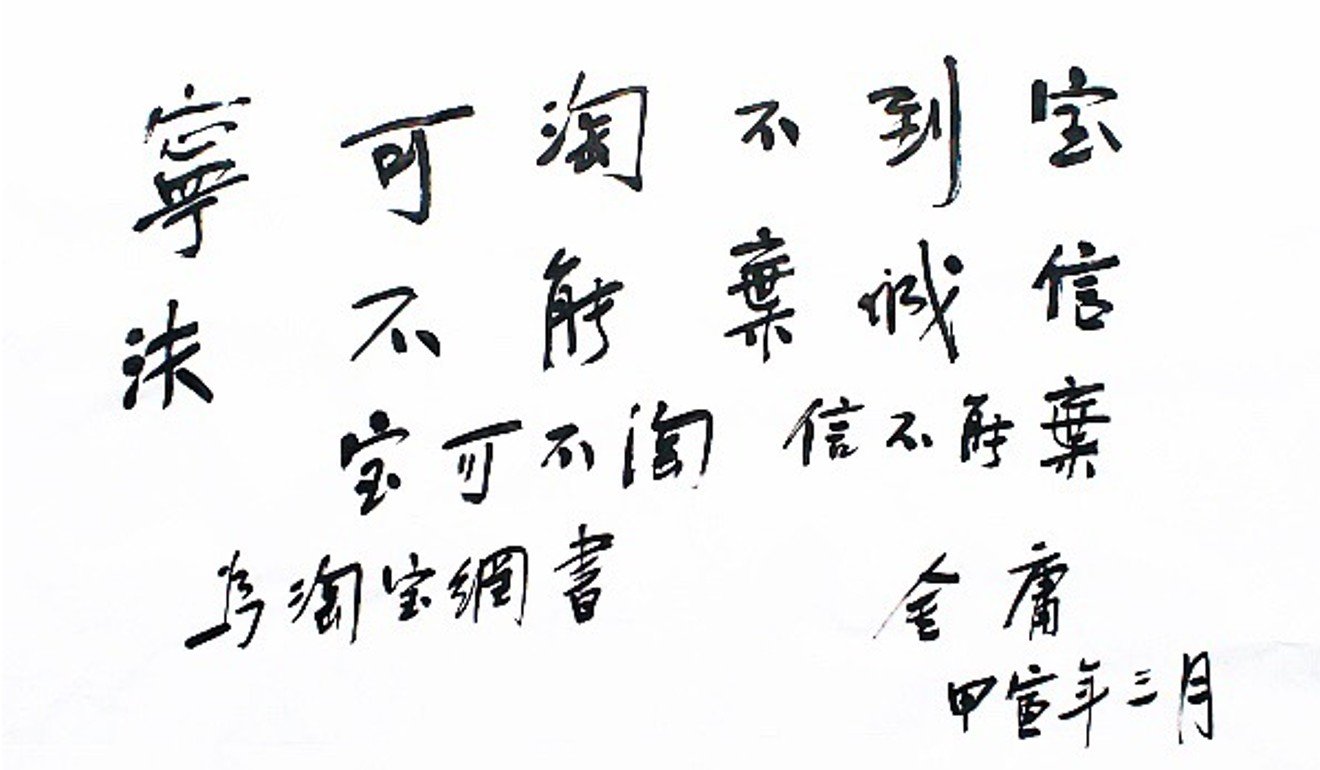 Martin Lee Chu-ming, a veteran democrat who also sat on the Basic Law Drafting Committee, recalled that Cha was willing to listen to divergent views. "Mr Cha and I had discussed democracy before and he liked to talk about that," Lee said.
In recognition of his contributions to society, Cha was made an Officer of the Order of the British Empire in 1981 and awarded the city's highest honour, the Grand Bauhinia Medal, in 2000.
Additional reporting by Alvin Lum, Joyce Ng, Danny Mok, Su Xinqi, Gary Cheung, and Tony Cheung 
This article appeared in the South China Morning Post print edition as: A LITERARY GIANT BELOVED BY CHINESE AROUND THE WORLD