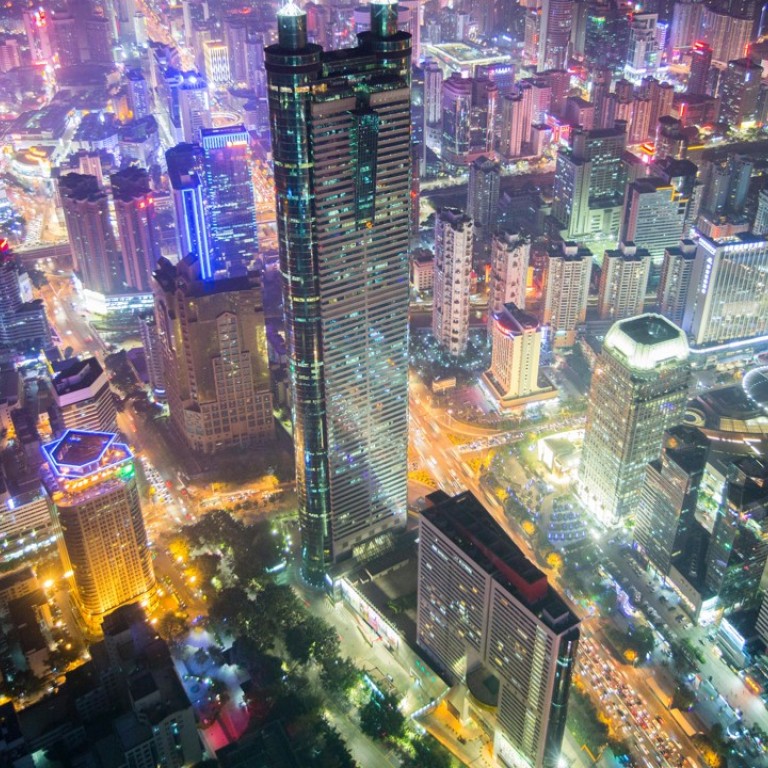 A day out in Shenzhen, with food, shopping and karaoke: just like Hong Kong, but quieter and cheaper
At the end of 1978, Shenzhen was one of four coastal cities picked to have special economic zones to attract overseas investment into mainland China
Now it is booming and its malls are a popular draw for day-tripping Hongkongers
Riki Leung looks around Wong Tee Plaza, with its well-lit stores displaying brand-name clothes and cosmetics and music in the air, and says: "This feels like Hong Kong, just less crowded."
Located in the centre of Shenzhen's Futian central business district the five-storey shopping centre is above Convention and Exhibition station that connects subway Lines 1 and 4, and boasts 232 brands of food, clothes, entertainment and other services.
On a Sunday in October, it is nowhere as crowded as a similar mall in Hong Kong might be. 
Leung, a 28-year-old former reporter, visits Shenzhen every two or three months with her friends, Helen Lee, who works in the media industry, and Kitty Chung, a university research assistant.
Their idea of a perfect day in Shenzhen includes eating, window-shopping and singing in a karaoke lounge or watching a movie.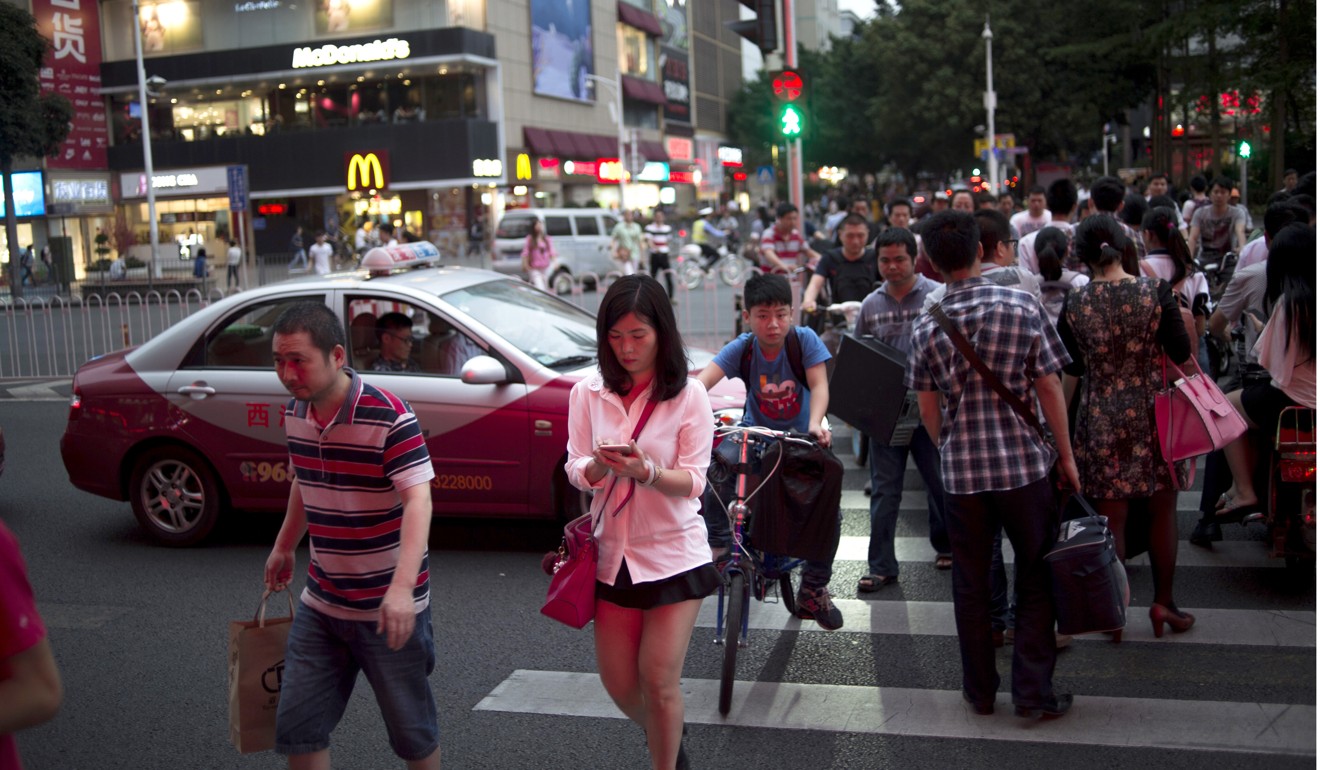 "We won't go all the way to Shenzhen's downtown," Leung said. "We usually cross the border, get on subway Line 4, and spend the whole day in one or two malls along the line."
Shenzhen has come a long way since it was established in 1979, when it was mostly a fishing and farming area.
China's paramount leader Deng Xiaoping, who announced the country's new path of economic reform and opening up at the end of 1978, handpicked Shenzhen to be one of four coastal cities in Guangdong and Fujian to have special economic zones in 1980 to attract overseas investments with tax breaks and relaxed regulations.
In the early days, thousands of mainlanders flocked to a 250-metre stretch of road that formed the border between Shenzhen and Hong Kong. From the Hong Kong side of Chung Ying Street – literally the "Street of China and Britain" – they snapped up imported goods ranging from soap to watches and gold bars.
Hong Kong historian Lau Chi-pang said: "Chung Ying Street was where many mainlanders – who had long been living with rationing – had their first taste of reform and opening up, of a free market, of modern consumption and of the power of private wealth.
"It was like a miniature Hong Kong, a showcase of the colourful world outside, represented by commodities from different places."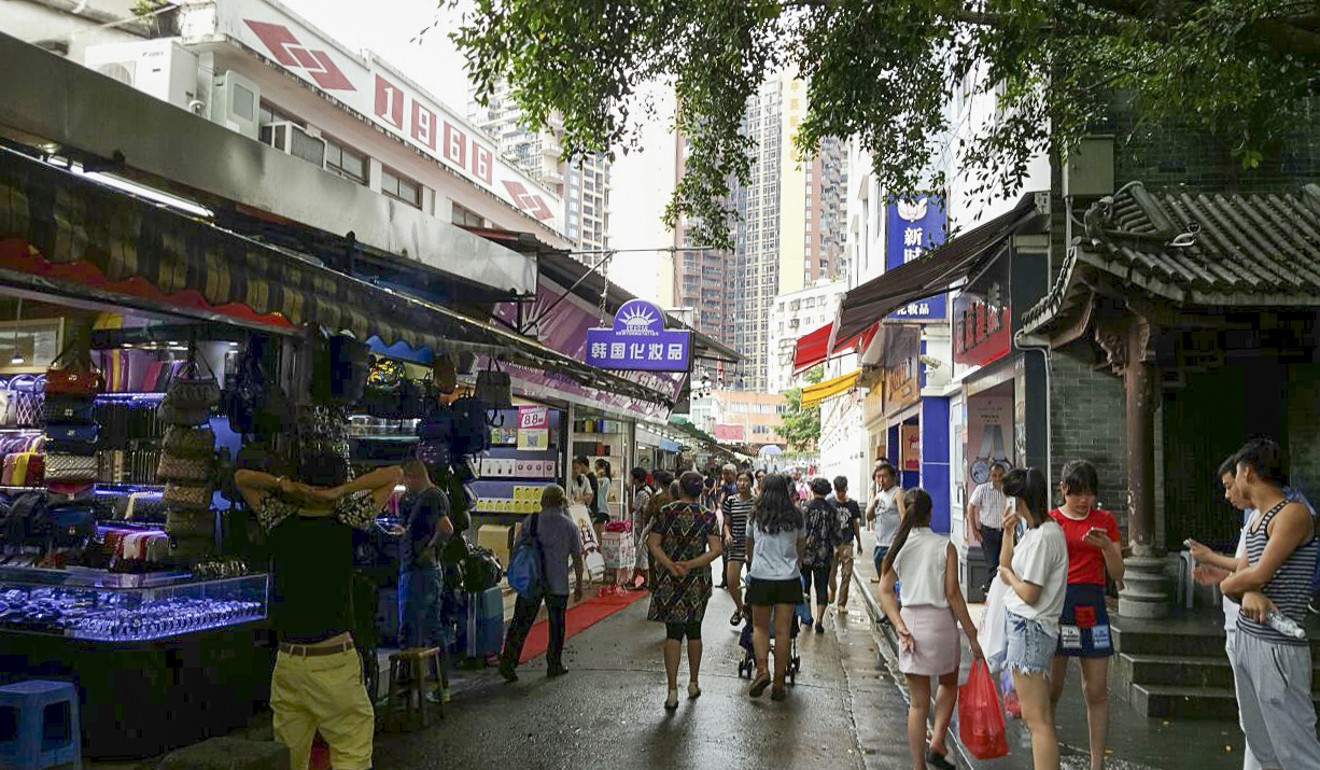 Two-way travel increased after Hong Kong's handover to China from Britain in 1997, and foreign visitors joined the crowds of Hongkongers looking for bargains at the packed Luohu Commercial City near the Lo Wu checkpoint.
The new millennium saw Shenzhen speed up development of its subway network and shopping malls, and it began looking increasingly like Hong Kong next door, if slightly quieter.
Last year, there were more than 9.6 million overnight visitors from Hong Kong and Macau, or more than 80 per cent of the total in Shenzhen.
Wong Tee Plaza where Riki Leung and her friends sometimes spend their days off is only two subway stops from the Lok Ma Chau checkpoint.
Hong Kong's MTR Corporation built Line 4 to connect the Lok Ma Chau checkpoint with the Shenzhen convention centre in 2007 and extended it in 2011 to link a total of 15 stations.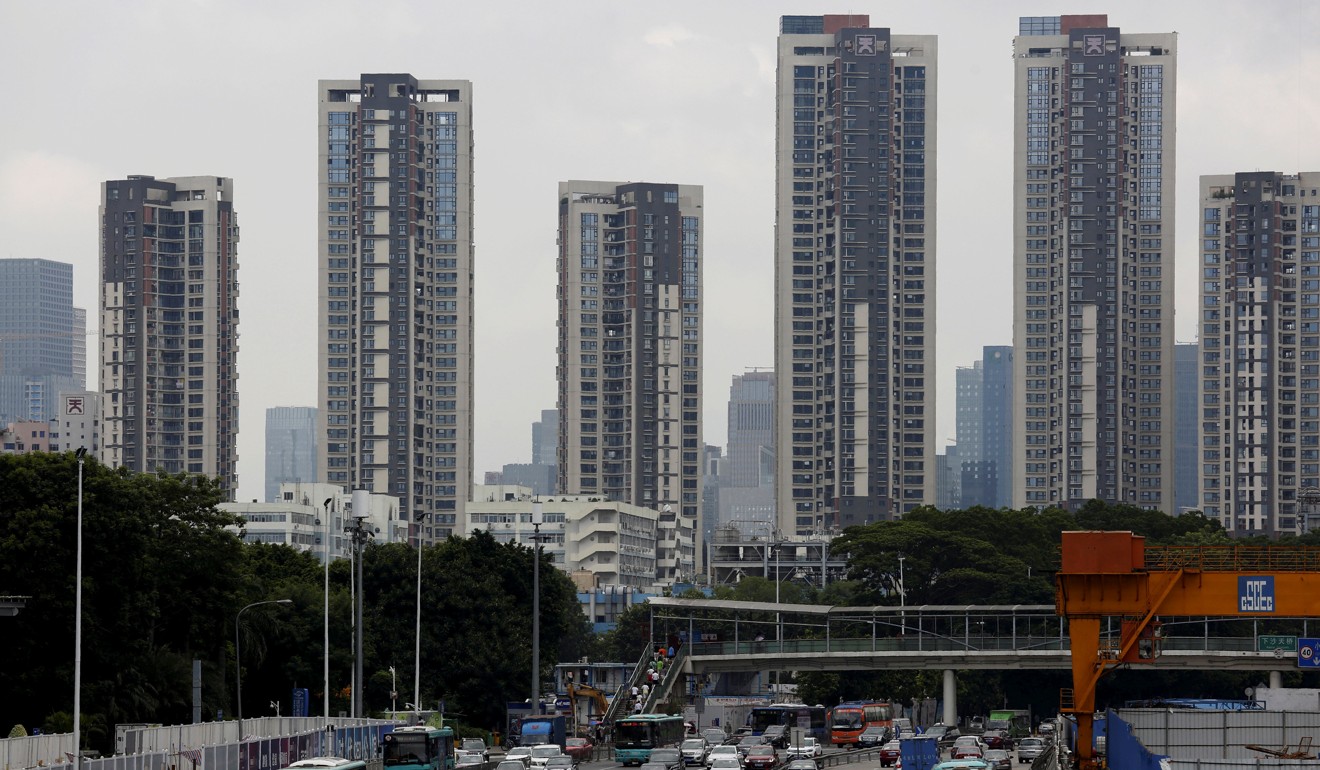 There are at least 10 giant shopping complexes along the subway line, each a one-stop destination of restaurants, shops, cinemas, and a range of recreational options.
Leung lives in Kowloon City, while Ching is from Ma On Shan and Lee is from Fanling. On the days they visit Shenzhen, they usually meet at Lok Ma Chau before noon, and from the undeveloped green belt of suburban Hong Kong, they can take in the view of the high rises on both sides of the Shenzhen River.
The first item on their to-do list is lunch, and it might be spicy fish hotpot from Sichuan or northwestern-style roast beef, not easily available in Hong Kong.
"The meals are really good bargains," Lee said. "One time we had a Peking duck and a few other dishes in a restaurant in the MixC mall in Luohu, and each of us paid only about 100 yuan [US$14.40], which is around half of what it would cost in Hong Kong."
After lunch, they line up for bubble milk tea from the Hey Tea outlet which is so popular the waiting time can stretch to 45 minutes and happy customers take selfies with their prize drinks to post on Instagram.
The friends agree that the shopping is not great, because many brands in Shenzhen are also available in Hong Kong.
"But the malls in Hong Kong are not as big and they're usually flooded with mainland visitors," Leung said.
Lee said: "That's why I don't go to malls if I'm spending my day off in Hong Kong. I'd rather go somewhere with fewer people, such as the country parks."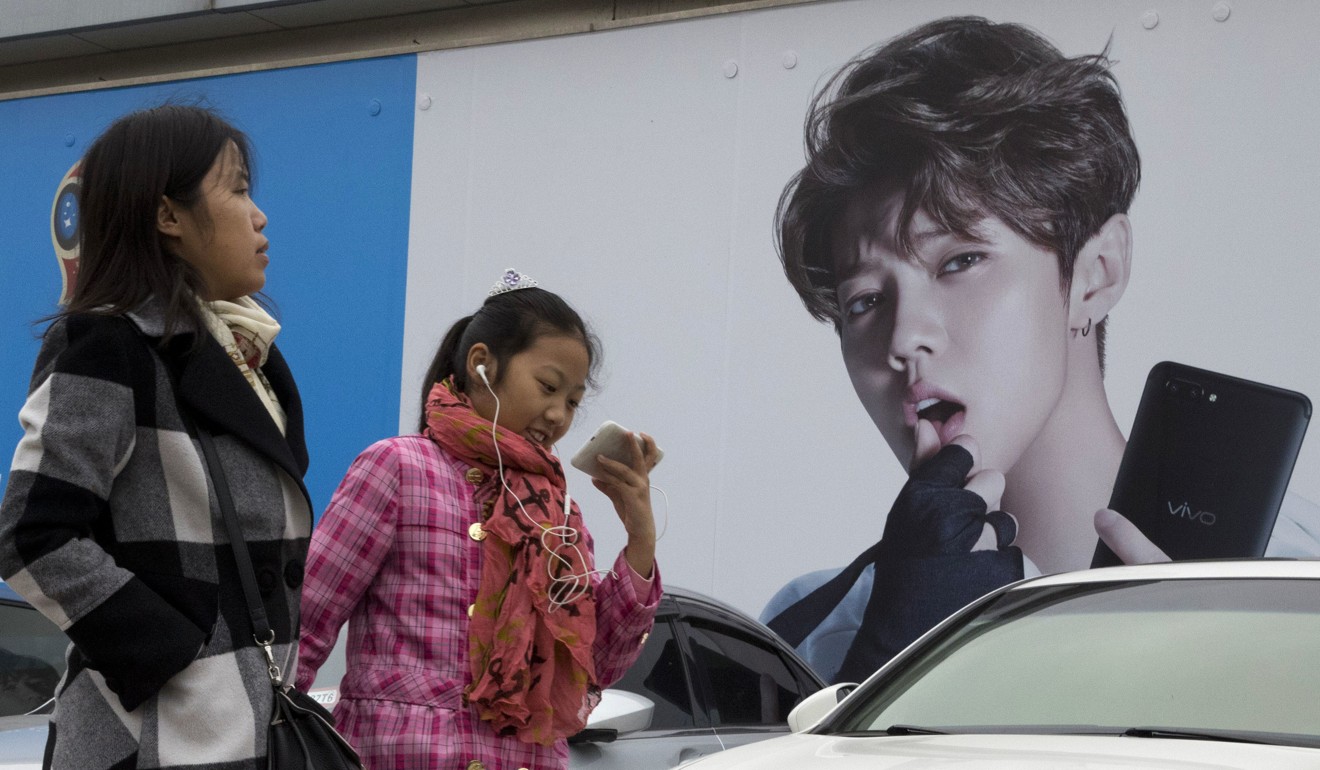 The friends' most frequent choice of entertainment is a marathon karaoke session.
"Karaoke in Hong Kong doesn't have the songs of the mainland stars I like," Chung said.
She said it was Leung, who spent six months in Beijing and Shanxi last year, who introduced her to the likes of singer-actor Lu Han and hip hop artist Kris Wu Yifan.
"At first when she talked about stars such as Lu Han, and the gossip about them, I laughed at her or ignored her," Chung said. "But the more I listened, and the more mainland entertainment shows were broadcast in Hong Kong, I ended up becoming a fan of Kris Wu Yifan."
Karaoke also costs less in Shenzhen, and the friends pay 40 yuan each for three to four hours of singing their hearts out. There are often a lot of other Hongkongers in the karaoke places they frequent.
Exhausted but happy after all the singing, the friends end their day with another good meal before returning to Hong Kong.
"We usually leave some time past 9pm because the Lok Ma Chau checkpoint closes at 10.30pm," Lee said.
A day like this costs each of them about HK$500 (US$64) for transport, meals, drinks and entertainment.
"I am simply spending a day in Shenzhen where it feels almost the same as Hong Kong but is not as expensive as Hong Kong," Lee said.
Additional reporting by Jane Zhang