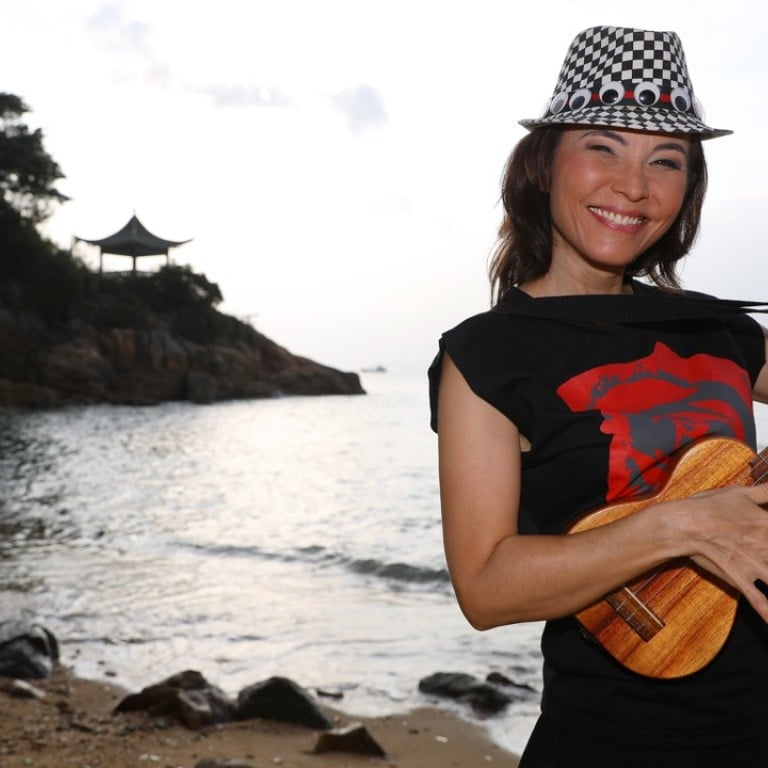 The Cirque de Soleil star who found rejuvenation and inspiration among the peace and creativity of Hong Kong's Lamma Island
From the lows of having her Macau show cancelled, Rose Winebrenner is back performing again
The mezzo soprano credits move to one of the city's most laid-back places with her artistic rebirth
The atmosphere electric, the music soaring, each night Rose Winebrenner took to the stage in front of a rapt audience. After 20 years' hard work, the mezzo soprano had the lead role in Zaia, a theatrical extravaganza by Cirque du Soleil in Macau.
Beginning in 2008, it was intended to run for a decade.
But after just four years the show was cancelled. Winebrenner's dreams were dashed; her life turned upside down.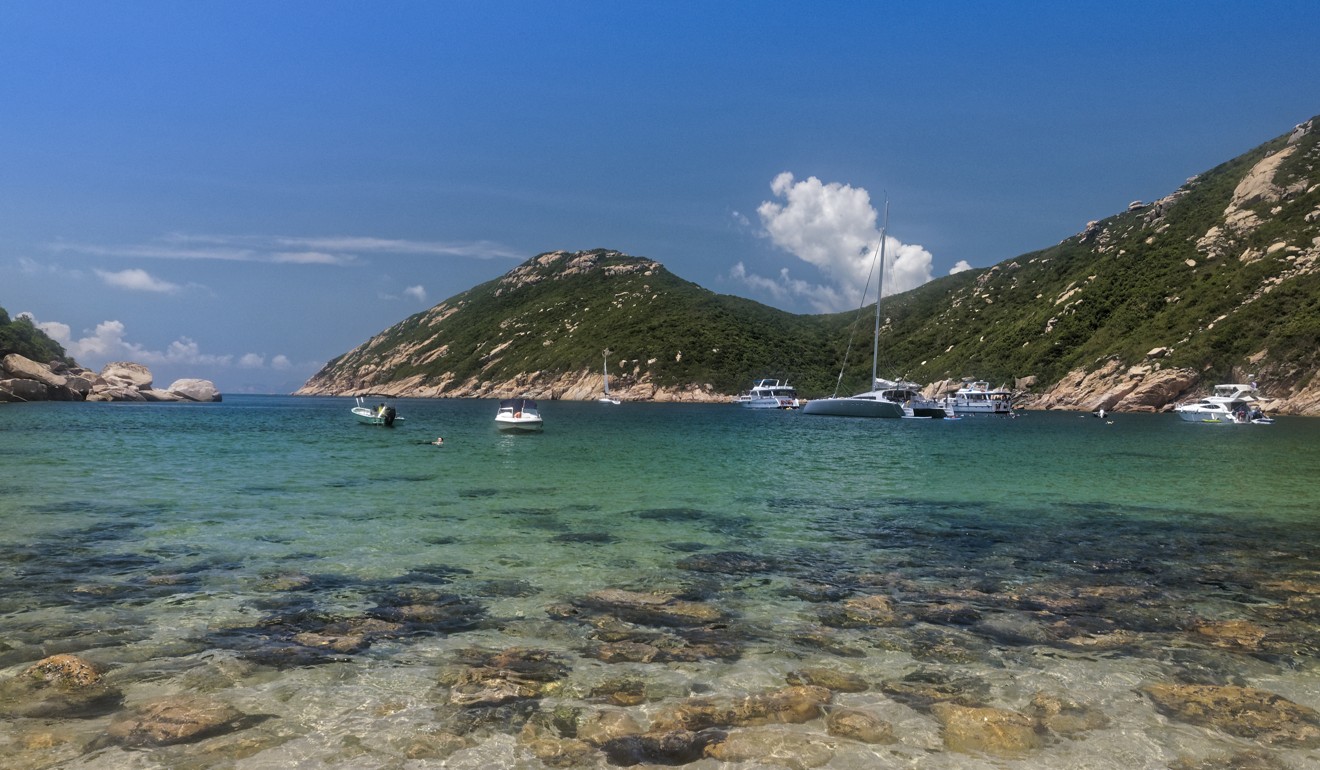 In the depths of despondency, she retreated to Lamma Island in Hong Kong, hoping for a new beginning. There, she found an artistic environment that enabled her to reset, and a combination of experiences that led her back to the stage.
"Lamma has been integral in reinventing and rediscovering myself," Winebrenner, who is in her late 40s, says. "If Zaia hadn't taken its last bow, I probably wouldn't have ever come here. It has affected me profoundly, to the depths of my being."
Lying just 3km to the southwest of Hong Kong Island, Lamma is known locally as one of the territory's most laid-back places to live. Comprised largely of countryside and possessing no high-rise buildings, the population stands at 5,900. No vehicles are allowed on the island except for miniaturised emergency vans and a handful of small trucks for construction materials: for this reason it is considered safer and quieter than many parts of Hong Kong.
And, as life in urban Hong Kong grows ever more frenetic, the attraction of Lamma has grown both for families, and those wanting to prioritise peace over pace.
The curtain fell on Zaia for the last time on February 19, 2012, Winebrenner remembered how someone had told her that if she ever wanted to relax in Hong Kong, Lamma was the place.
She packed a suitcase and took a ferry to the city.
On Lamma, everything fell into place. "I met musicians and artists who immediately befriended me, asking me which village I lived in and how long I had lived here," she recalls. "They obviously thought I fit in."
She found an affordable flat and settled into enjoying her surroundings, from the sounds of nature, to Cantonese opera performances, to the recordings of Indian musician Ravi Shankar. She went back to creating music.
Fellow musician Michael Pantekoek, 45, a classical guitarist, producer and music teacher from Canada, says the artistic environment is part of the island's fabric.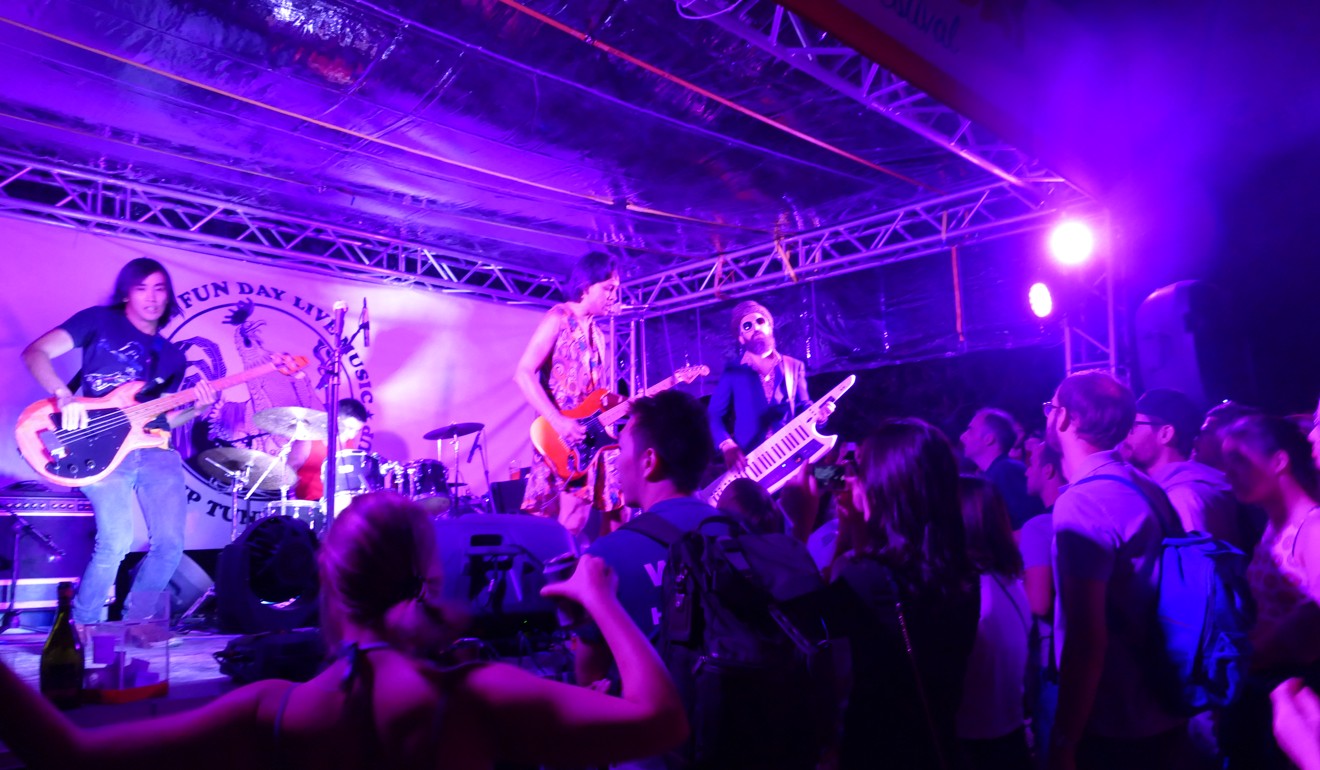 "Lamma's definitely got more than its fair share of creative people. The community is a large part of what has kept me here," says Pantekoek, who has lived on the island for 11 years. "The proximity to nature, the hiking trails and beaches, the somewhat serene lifestyle are a large part of it."

Ocean Lam, a Hong Kong DJ and a well-known fixture in Hong Kong's electronic music scene, recognises this description.

"I agree there's nowhere else in Hong Kong like Lamma," she says. "There's no traffic, no car noise; it's very natural. I think that's why you'll see musicians finding inspiration there."
Lam lives in the far busier Chai Wan district on Hong Kong Island, but visits Lamma several times a year to enjoy the surroundings. Living in urban Hong Kong, she says, reminds her of another of Lamma's qualities: the cost of rent, which she says "will never reach Hong Kong Island levels".
In 2017, the average cost of renting a 450 sq ft flat in Hong Kong reached a record HK$15,900 (US$2,036) per month. According to James Fisher of property agent Spacious, flats on Lamma cost considerably less to rent, at between HK$8,000 and HK$10,000 for the same 450 sq ft.
"That's materially lower than many places with similar commute times to Central," Fisher says. The reason is commuters have only one option when it comes to transport, the ferry.
But, to the island residents, that lack of choice is a price worth paying. "It's always been off the beaten path," Pantekoek says. "That makes it more reasonable in terms of living expenses."
More than that, he believes it is Lamma's eclectic community that makes it stand out – and he is upbeat about the future.
"If anything, the artistic community has grown since I've been here," he says. "We have more people who are calling Lamma home who are professional, full-time artists."

As well as a thriving music scene, the island has its own visual arts organisations, such as the Lamma Art Collective, an art space in the island's largest village, Yung Shue Wan. Lamma is also home to many of Hong Kong's gallerists, who in recent years have seen a burgeoning of the city's art trade.
Winebrenner suggests island life is not for everyone: drawbacks range from "incessantly barking dogs and jackhammers" to "stinging centipedes in my bed, poisonous snakes, giant spiders and wild boars on the trail, and feral packs of dogs with their poop".
But counterbalancing these, she says, are "haunting birdsong, the distant blare of foghorns, spontaneous jam sessions, breathtaking sunsets, dragon dancers, cymbals and incense".
After five years, Winebrenner is now back on the road – this time in Italy, with Italian circus troop Le Cirque, performing in Alis, an original show for which she has composed three new songs.
"I'm somehow magically back on stage," she says. "Except that this time, I am performing my own compositions for thousands of people and learning Italian culture, music and language.
"I'd say my coming to Lamma Island to reinvent myself as a composer and producer is working out."