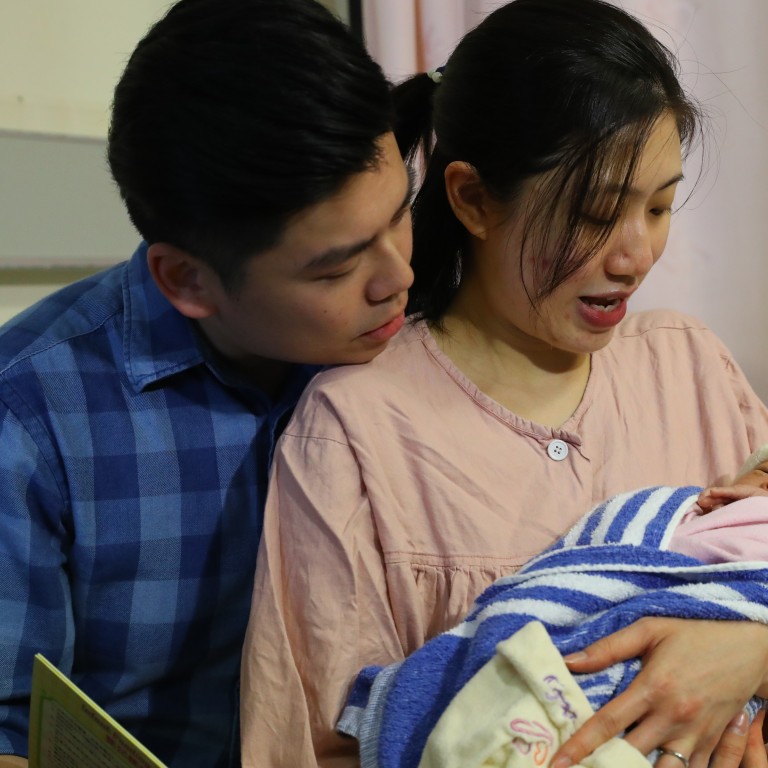 Five little piggies: meet the first newborns to arrive in Hong Kong after city rings in Lunar New Year
Two girls and three boys were born in the first hour of the Year of the Pig
People born in this zodiac year thought to be compassionate
At least five mothers in Hong Kong gave birth during the first hour of the Year of the Pig on Tuesday, as the city rang in the Lunar New Year.
The first five "piglets" were two girls and three boys. One of the boys was delivered naturally at Pamela Youde Nethersole Eastern Hospital in Chai Wan.
His mother, who only gave her surname Wong, said she felt lucky her firstborn son was born at 12.33am in the Year of the Pig, not in the previous Year of the Dog.
"He was due on January 30, but I really wanted my boy to be a piglet. We're lucky, because pigs seem more blissful and carefree," she said, alongside her newborn, her husband and her medical team. The boy weighed 2.85kg.
It is believed that people born in a given year will have a personality determined by that year's animal.People born in the Year of the Pig are thought to be compassionate, while those in the Year of the Dog are considered loyal.
"I just want his life to be simple and happy. I feel relaxed and touched now, because there was pain for 20 hours and finally he's here," she said, as her husband wiped the tears from her cheeks.
Mr Wong said it was unforgettable to witness his son's birth.
"When I saw my little bean coming out, moving his hands and feet, crying and looking around curiously, and with so much hair … I just thought he's so cute," he said.
"I am a calm person, but I will never forget the moment my baby boy was born, and how happy I was to see my wife relax after enduring so much pain … I just hope my son will grow up happy and healthy."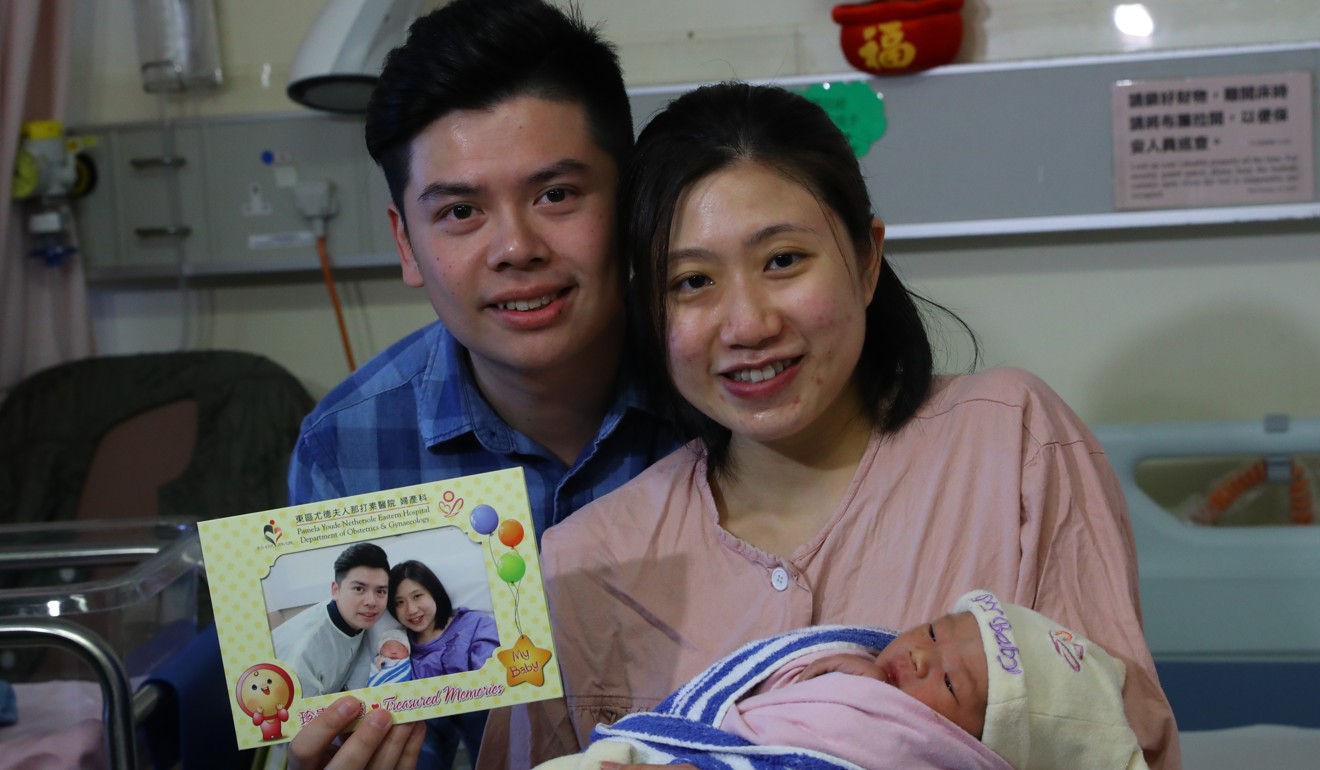 Wong said he was looking forward to four generations of his family, including his parents and grandparents, spending the Lunar New Year holiday together.
At the Baptist Hospital in Kowloon Tong, a woman surnamed Yip had her third child, weighing 3.45kg, by C-section.
"I wanted a girl because we have two boys already. I am very excited!" she said.
Her husband said: "This is our third children but I was still nervous [to witness the baby's birth]. I hope she will grow up healthy and be a good person."
The other three babies were: a boy, delivered naturally at Kwong Wah Hospital in Yau Ma Tei at 12.50am, weighing 3.01kg; another boy delivered by C-section at midnight at Queen Elizabeth Hospital – also in Yau Ma Tei – weighing 2.64kg; and a girl born at the Union Hospital in Tai Wai weighing 3.24kg.