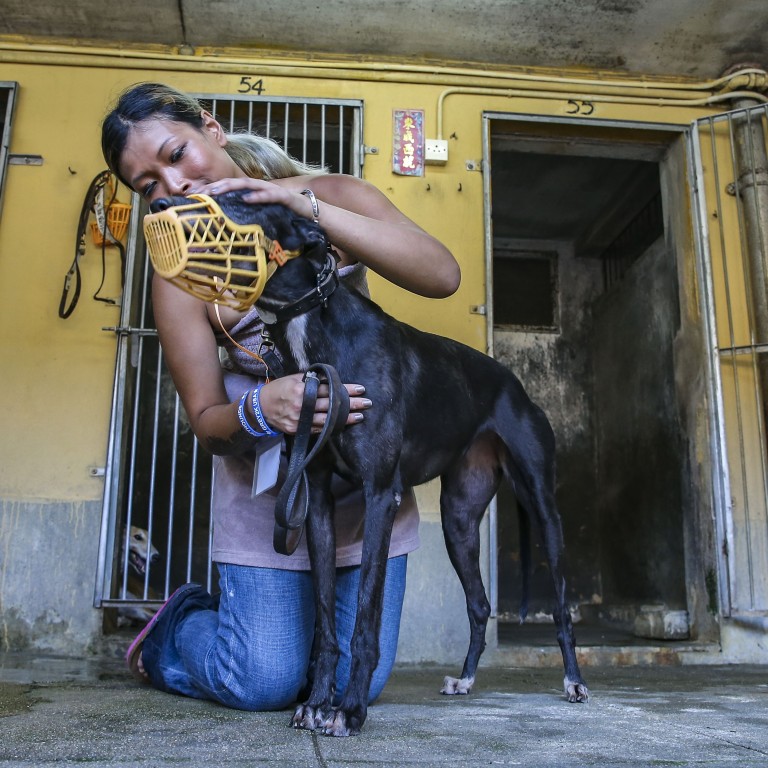 'Orphaned' greyhounds from closed-down Macau dog track find new homes in Hong Kong
Forty of the Macau Canidrome's 650 greyhounds have been earmarked for adoption in Hong Kong, though only 25 have been claimed
The dogs were in poor condition when the track closed and have been nursed back to health by animal-lovers
As Hongkongers were busy preparing for Lunar New Year, pet-lover Betty Yau Pik-yu took a ferry to Macau to collect two new four-legged friends – greyhounds left without owners following the closure of Macau's dog track.
Yau, 50 and a pet groomer of more than 30 years' experience, went to the Macau Canidrome – Asia's last legal dog-racing track, which closed in July last year – to help deliver the retired racers to their new homes in Hong Kong.
She herself was among the first Hong Kong adopters of greyhounds from the defunct track, welcoming two dogs into her Lantau Island home in November.
"I learned about the adoption from a friend, and I thought I'd be able to take care of them," says Yau, who also has 15 poodles and three parrots at home. "Greyhounds are good animals. They are quiet and easy to raise."
The dogs, of slim build and with long, powerful legs, are bred for racing. They can run as fast as 64km/h.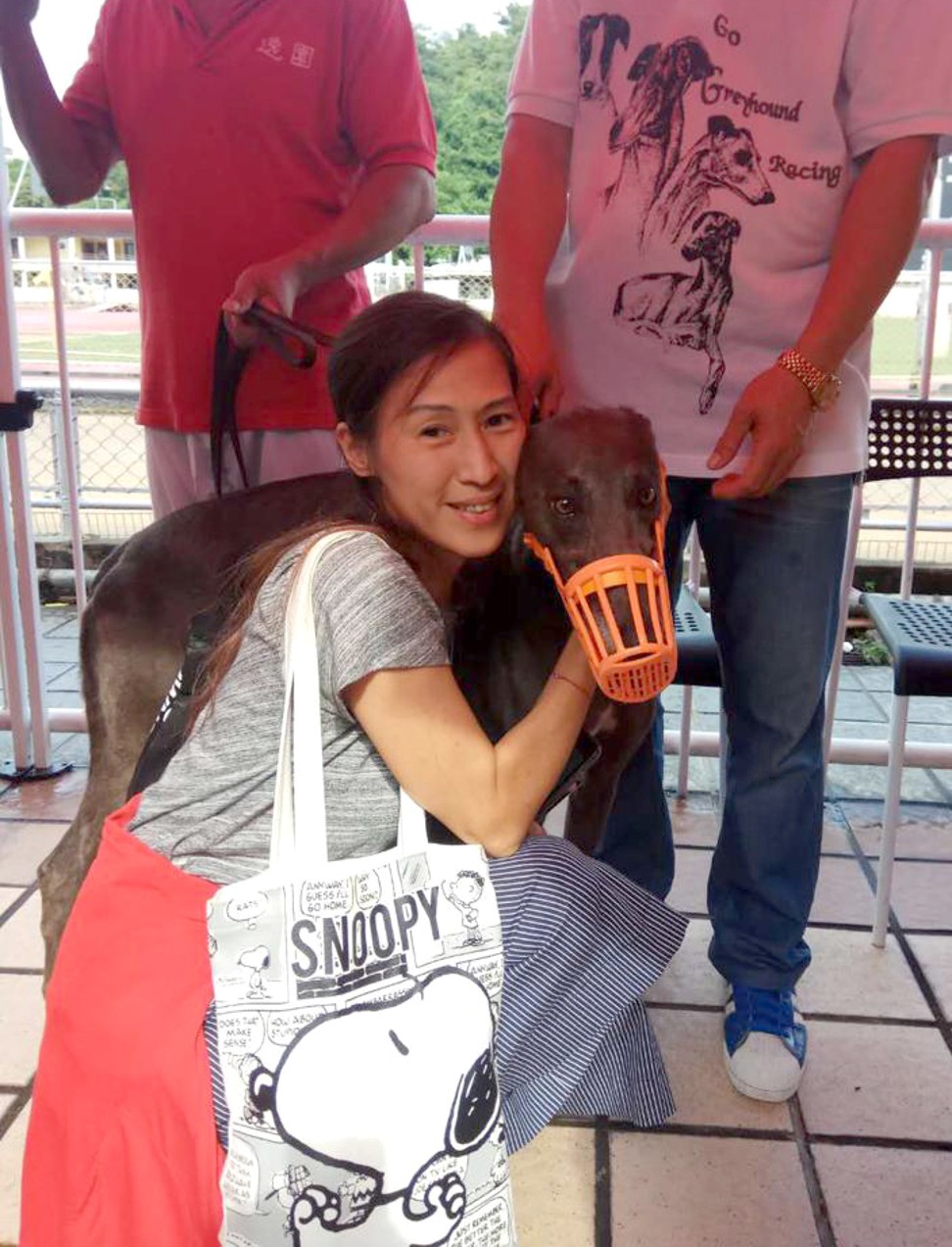 The two greyhounds Yau adopted were among 650, all of Australian origin, whose fate was left unclear when the track was ordered to shut down by the Macau government after operating for more than five decades.
The track had long been accused by animal rights groups of mistreating the greyhounds and killing dogs which performed badly.
To relocate the retired greyhounds, the canidrome put them up for adoption. But the process was chaotic at first and new adopters got little support.
"We had to arrange everything ourselves and paid a lot of money," says Yau, who spent about HK$40,000 (US$5,100) on each of her adopted greyhounds, including expenses to arrange people to take care of the dogs, as well as blood tests and vaccinations. She waited four months to finally take the dogs to Hong Kong.
The situation improved after Macau-based animal protection organisation Anima reached an agreement with the canidrome to tend to the greyhounds until they are rehomed.
When Anima took over in August 2018, there were 532 greyhounds being kept at the canidrome, waiting for a new home.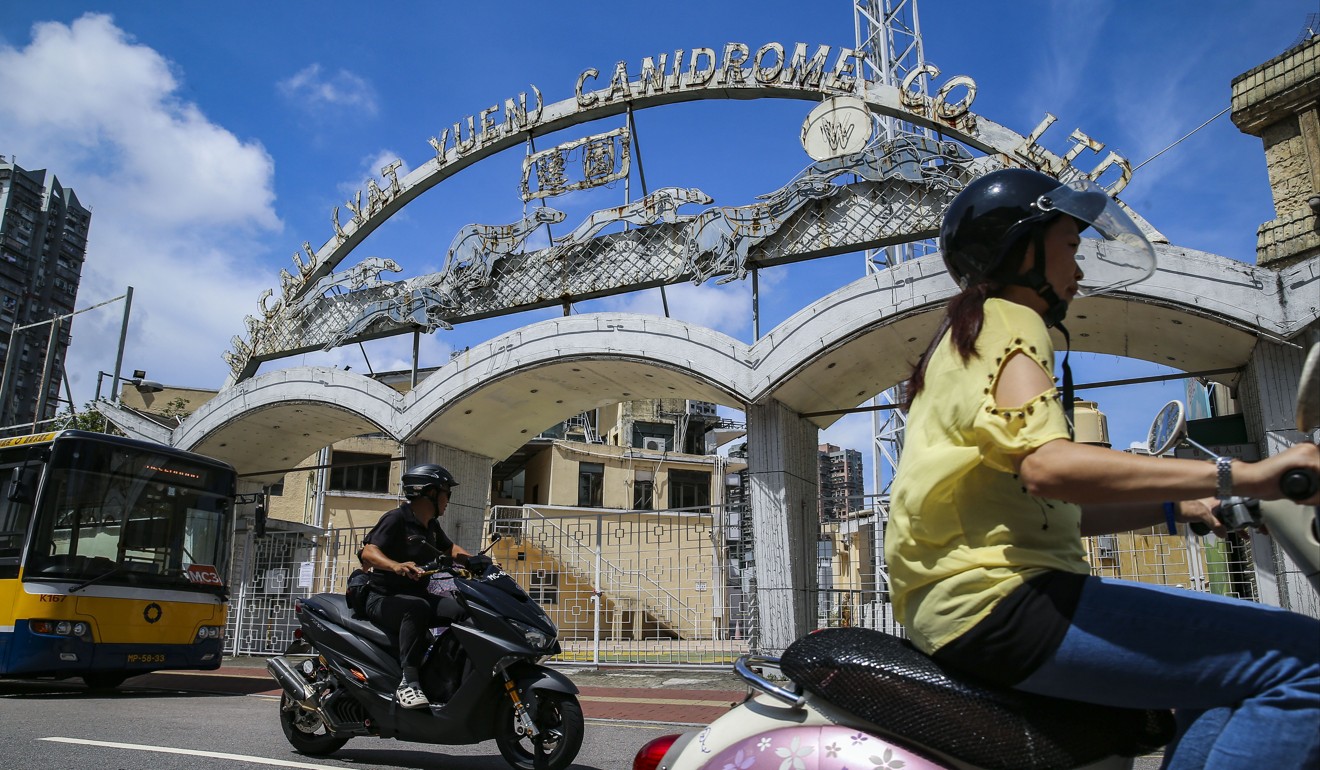 "They were in a poor condition when we took over," says Albano Martins, president of Anima. "The accident rate was high for greyhounds racing on the track. Most of them broke their legs or necks."
Under the agreement, the canidrome pays for care services, blood tests and vaccinations for the greyhounds, so an adopter only needs to pay the travel fares to take the dogs home, he says.
To find suitable adoptive families, Anima has been working with animal protection organisations dedicated to the welfare of greyhounds worldwide.
According to the statistics from Anima, 300 greyhounds have been rehomed so far, most of them in the United States and Europe, while 13 have died and another 12 were deemed unsuitable for adoption due to old age and health problems. The remaining 207 dogs will be sent to the United States and Europe by the end of March or early April.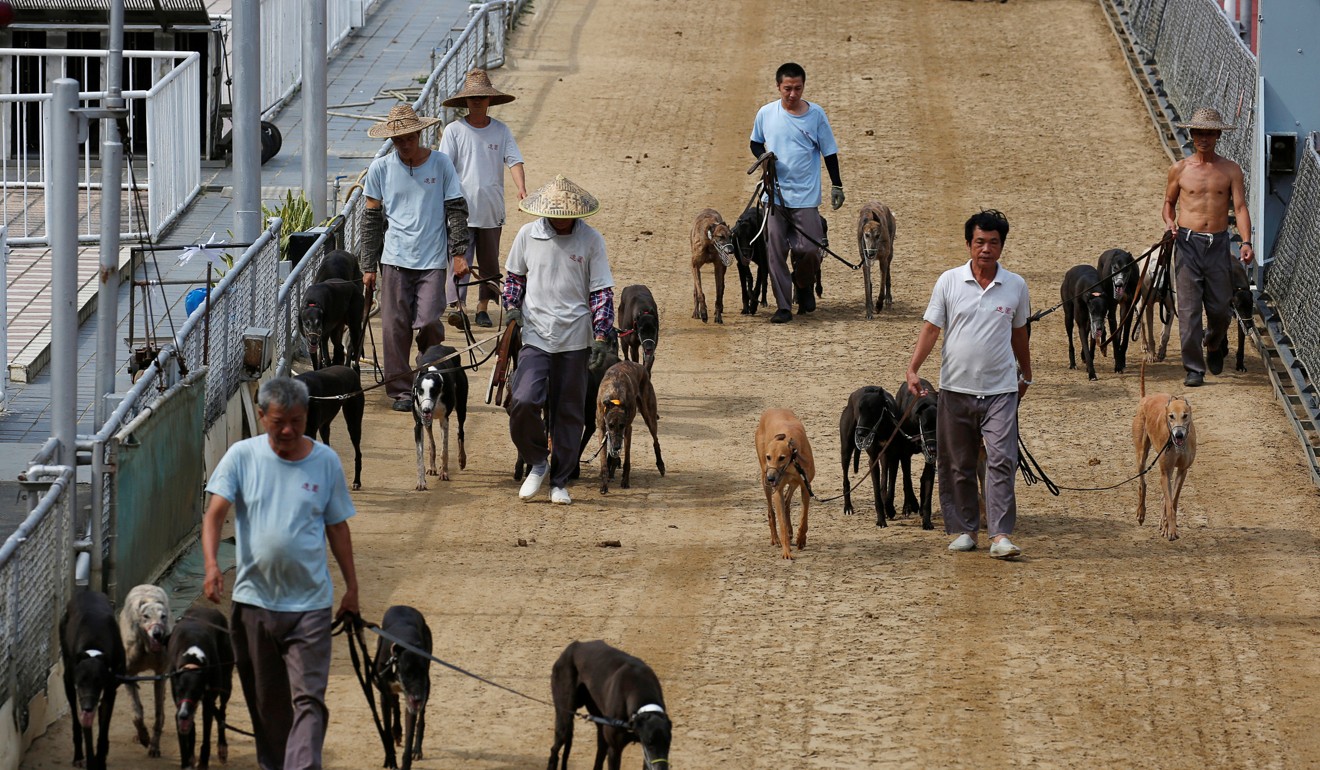 In Hong Kong, Anima partners with the Society for the Prevention of Cruelty to Animals, which hands out questionnaires and makes visits to the homes of potential adopters to find suitable owners for the dogs.
Anima set aside 40 greyhounds for Hong Kong adopters, a small quota due to the city's crowdedness and cramped homes, which are not ideal for raising greyhounds, Martins says.
"We are trying to find good families for the greyhounds. They are very good animals. They are kind and they don't bark at home," he says.
Hong Kong's Agriculture, Fisheries and Conservation Department (AFCD) announced a special arrangement in December last year for the canidrome's former charges. Under the arrangement, the dogs would be exempted from 120 days of post-arrival quarantine while all vaccinations and blood sampling would be done in Macau, according to the AFCD. The dogs only have to be quarantined at their Hong Kong homes for 30 days.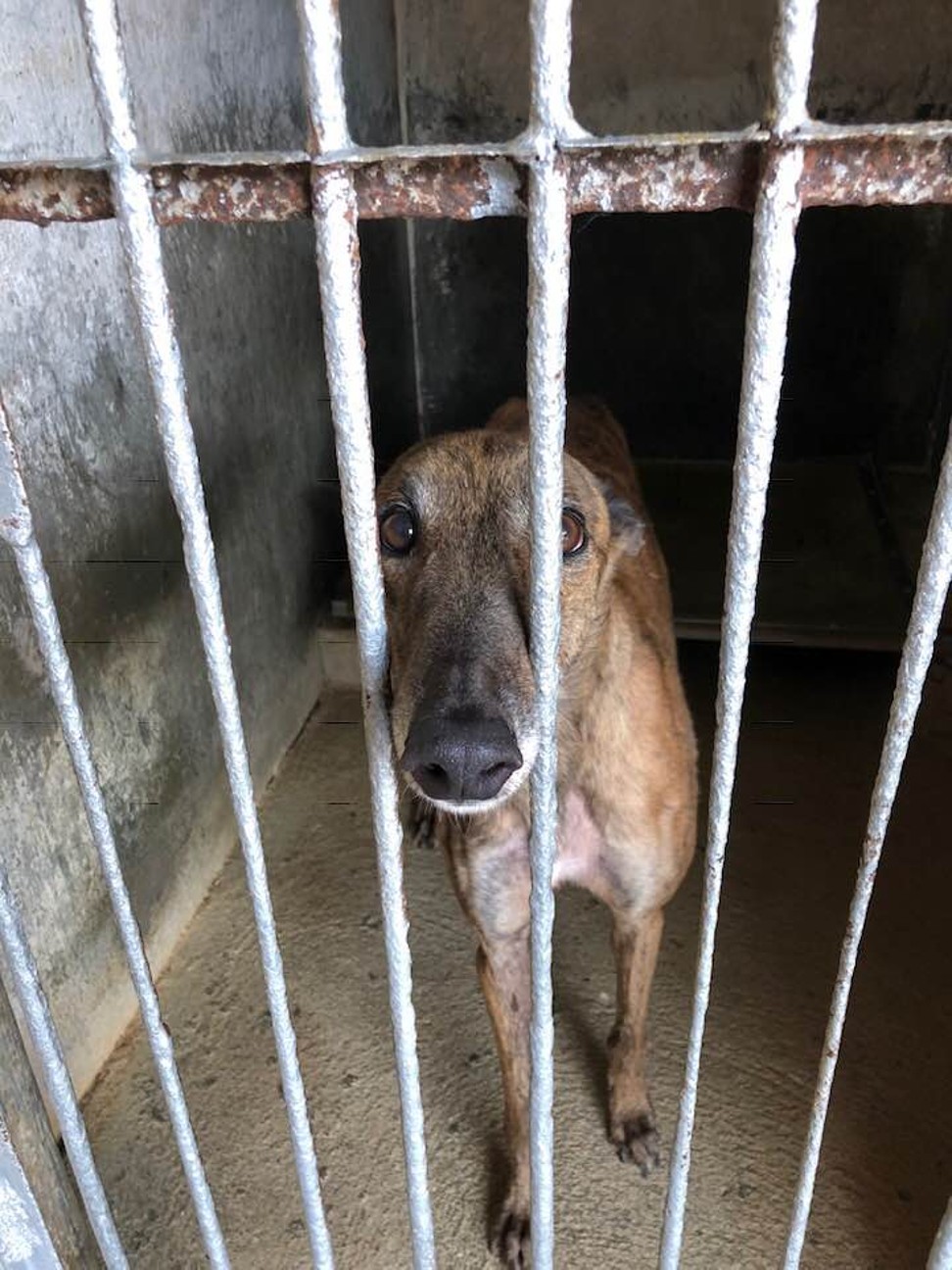 By the deadline for applications at the end of January, 25 of the 40 allocated greyhounds had found new homes in Hong Kong. Five of them have already relocated to their new owners' homes, while the remaining 20 are waiting to make the boat trip, says Mandy Wong Man-yee, administrative assistant at Anima.
And the dogs will be treated to free food in the city. Life Force, a local pet supplies importer, is offering each greyhound adopted in Hong Kong a free 30-pound bag of dog food – worth HK$895 – every month for the rest of their lives.
"Most of the dogs showed early signs of ageing. We hope to contribute to improving their life quality and encourage more Hong Kong residents to adopt retired greyhounds," says Penny Chau Yuen, managing director of Life Force.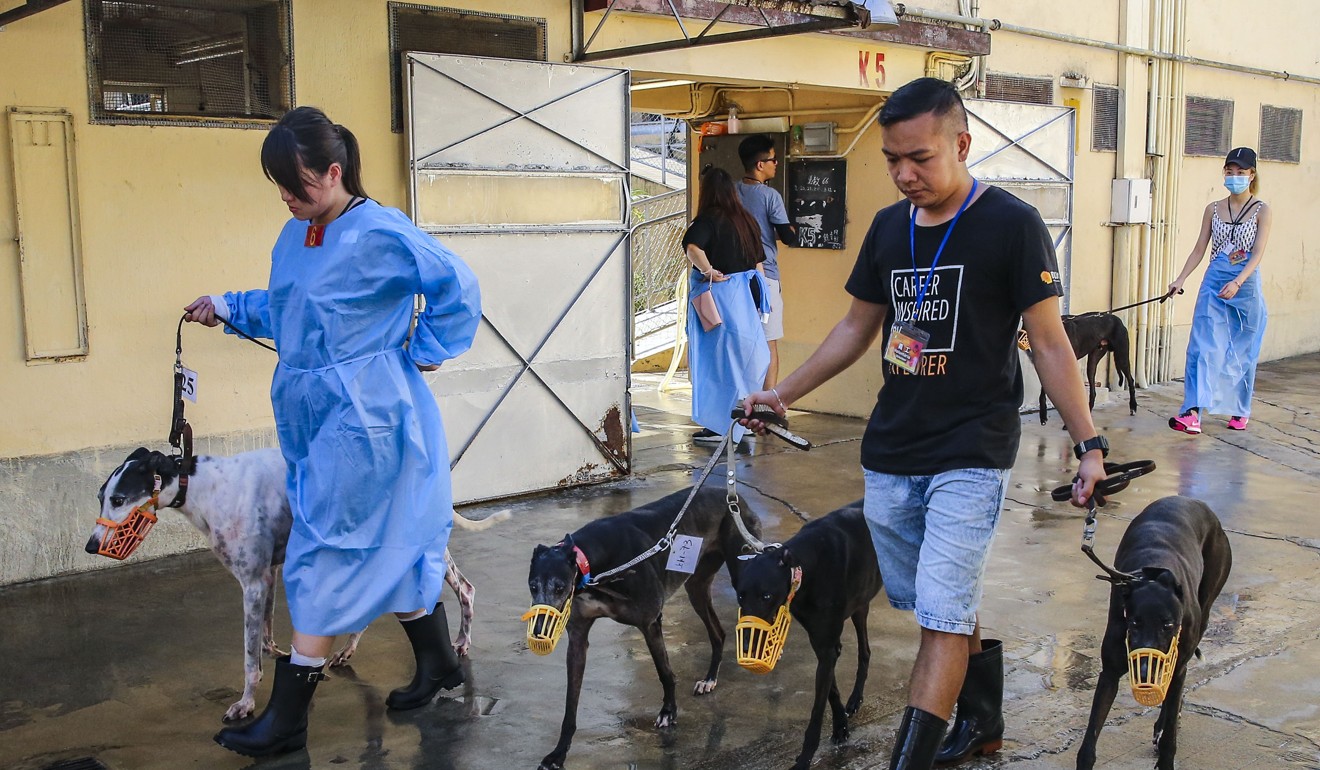 Yau has taken her greyhound, Rossi – named after her favourite Italian motorbike racer, Valentino Rossi – to pet shows in Hong Kong, where he has proved popular.
"A two- or three-year-old girl came to hug Rossi, who was so cute and warm," she says.
"Many Hongkongers are interested in adopting greyhounds, but don't know much about them," she says. "Hopefully, Rossi will help spread the word and help more greyhounds find new homes."
This article appeared in the South China Morning Post print edition as: Happy tales for Macau's rescued greyhounds