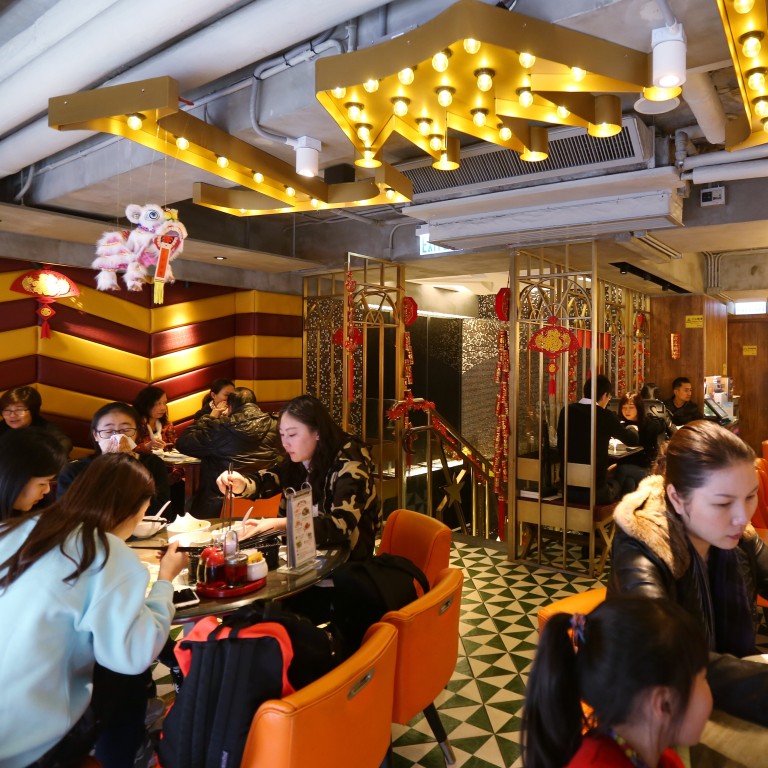 Best cha chaan tengs – where to find bustling cafes serving Hong Kong's much loved Canto-Western cuisine
Born as a way to provide affordable Western food, cha chaan teng in Hong Kong have become a vital part of the city's culture
Cha chaan teng are messy and loud; the waiters are often snappy in demeanour; and don't you dare take your time with the menu
Wander down any street in Hong Kong and you'll eventually come across a cha chaan teng.
This culture of dining is a welcome assault to the senses. The interiors are clamorous – plastic stools scrape on tile floors, steaming dishes clang on the tables, hungry people chatter and waiters shout to be heard over the cacophony
There is no official data to suggest how many cha chaan teng are in Hong Kong, but it is safe to assume there are thousands across the city. Many closed down over the decades as urbanisation increases demand for more diverse choices.
In recent years, cha chaan teng have enjoyed something of a comeback as Hong Kong came to appreciate traditional culture and it became an international attraction. The more famous brands survived the tough times modernised their decor and menus to the cater the changing needs of diners and tourists.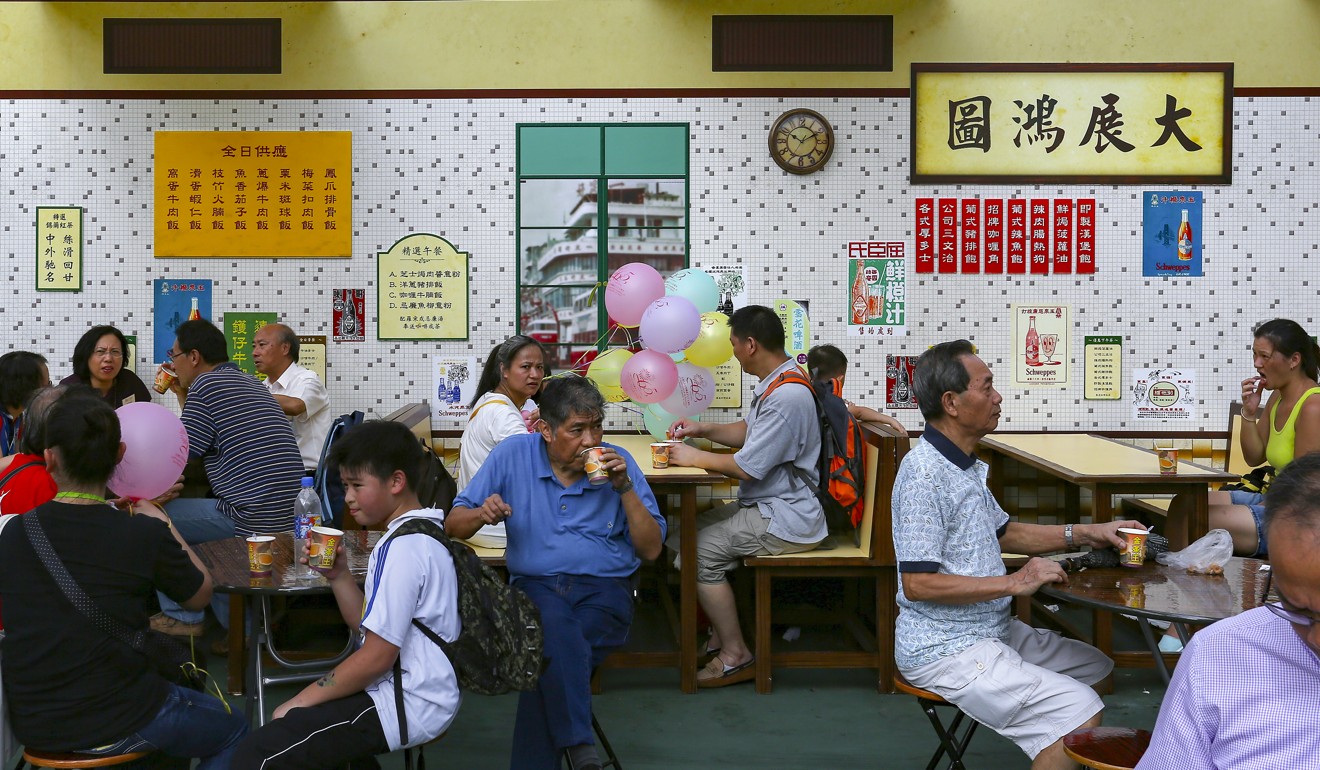 But the vintage vibe remains. From French toast to Russian borscht, the menus are astounding in their scope. Baked Portuguese chicken rice, Singaporean noodles and Swiss chicken wings – dishes with no precedent outside the city – fight for their spot on the dining table.
Also known as "soy sauce Western food", many cha chaan teng dishes seem to have a disconnect between the place they're named after and the food itself.
Perhaps this represents how international Hong Kong has become or reflects the city's colonial roots. What is cha chaan teng culture? Step into your neighbourhood cha chaan teng with us.
How did the cha chaan teng come to be?
Western food was seen as a luxury in colonial Hong Kong – but 150 years of British rule slowly blurred the lines between the two food cultures. In the 1950s and 60s, the cha chaan teng was born as a result, establishing the Canto-Western cuisine that made the once costly dishes affordable to all.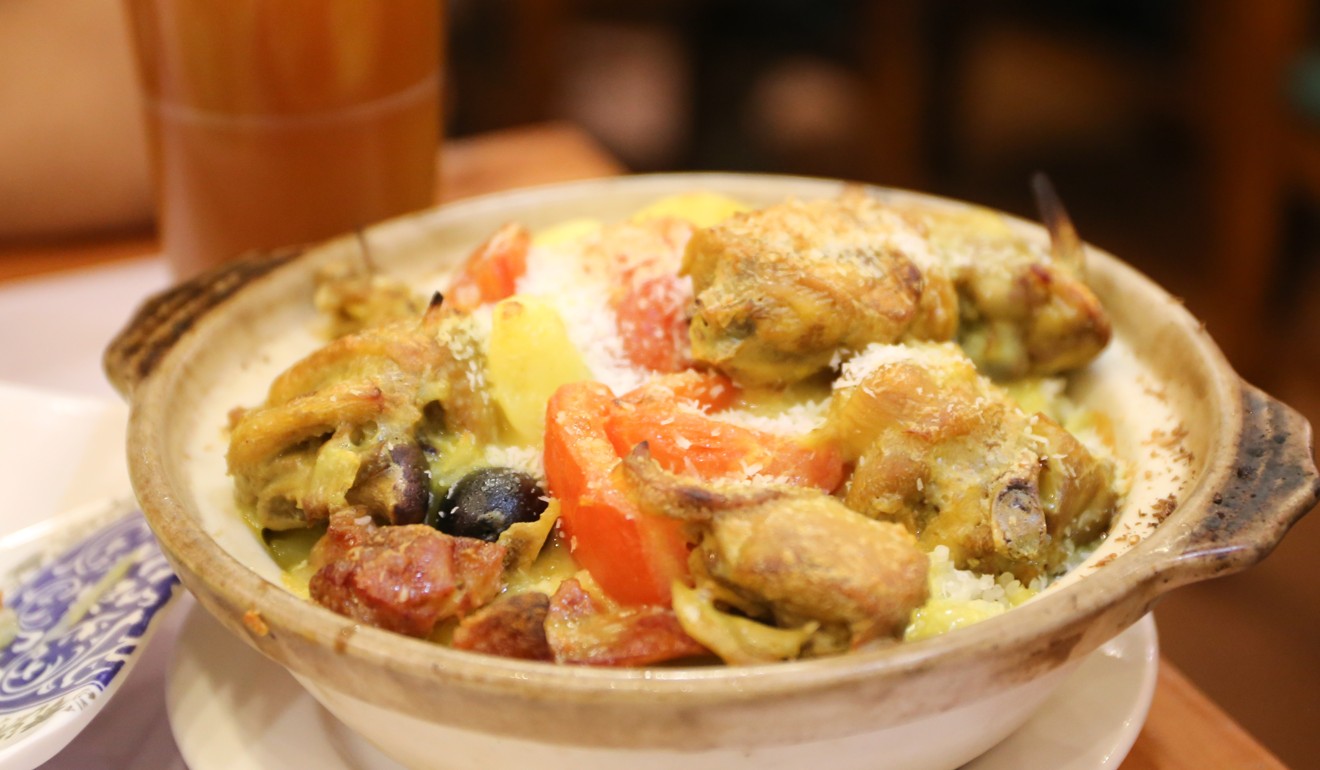 Cha chaan teng are messy and loud; the waiters are often snappy in demeanour; slowness while ordering is frowned upon – but this is exactly what was needed to fill the food culture void of the growing working class.
Over time, the cha chaan teng, which roughly translates to "tea room", grew to become emblematic of comfort food in Hong Kong. Their low-cost Western food, adapted to a Cantonese palate, is a favourite for all. Local style coffee and tea, usually with condensed milk, as well as iced lemon tea, also became central to the menu.
In 2007, the Hong Kong Legislative Council even petitioned for cha chaan teng to be added to the Unesco Intangible Cultural Heritage List because of its significance to the city's culture.
What are some "international" cha chaan teng staples?
Any time of day – breakfast, lunch, dinner or late night snack – the next door cha chaan teng is there for you. They're dishes salted with memories and peppered irrevocably with a sense of home comfort.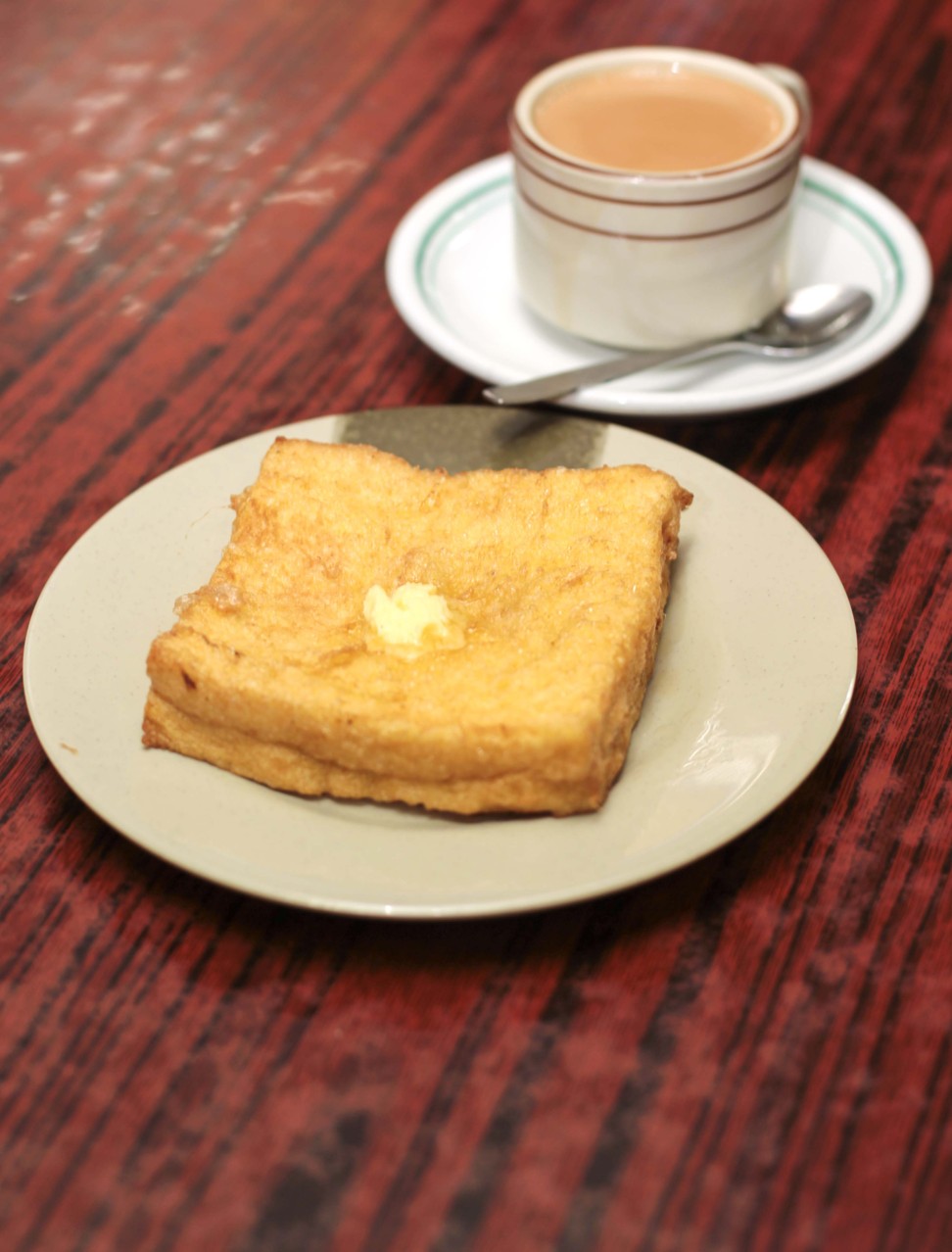 Scrambled sandwiches [with or without meat!] on slices of fluffy white bread, fried pork chop in black pepper sauce on a bed of overcooked spaghetti, egg tarts steamy from the oven, char siu and fried eggs on a plate of rice, pineapple buns, peanut butter toast, macaroni noodles in clear broth with eggs and sausages and luncheon meat … the list often lines the walls of the restaurant.
On top of these, however, is a whole series of dishes with names that link them directly to a country of non-origin. The collage of populations that exploded into Hong Kong the 1950s and 60s gave birth to this almost accidental melange of fusion flavours.
■ Portuguese chicken rice
Like many other cha chaan teng staples, this Macanese dish is not actually found in Portuguese cuisine – contrary to what its name might suggest. Steamed white rice, chicken, onions, potatoes topped with a "Portuguese sauce", which is a coconut-based yellow curry, are placed into a hot oven and baked.
The conception of Portuguese rice goes beyond Macau's colonisation by Portugal. Its curry can be traced back to India, to the states of Daman and Diu, which were occupied by the Portuguese until 1961.
■ Singapore-style fried rice vermicelli
Onions, bean sprouts, scrambled egg, shrimp, barbecue char siu pork, rice vermicelli noodles all stir-fried with curry powder is a popular dish in Cantonese cha chaan teng.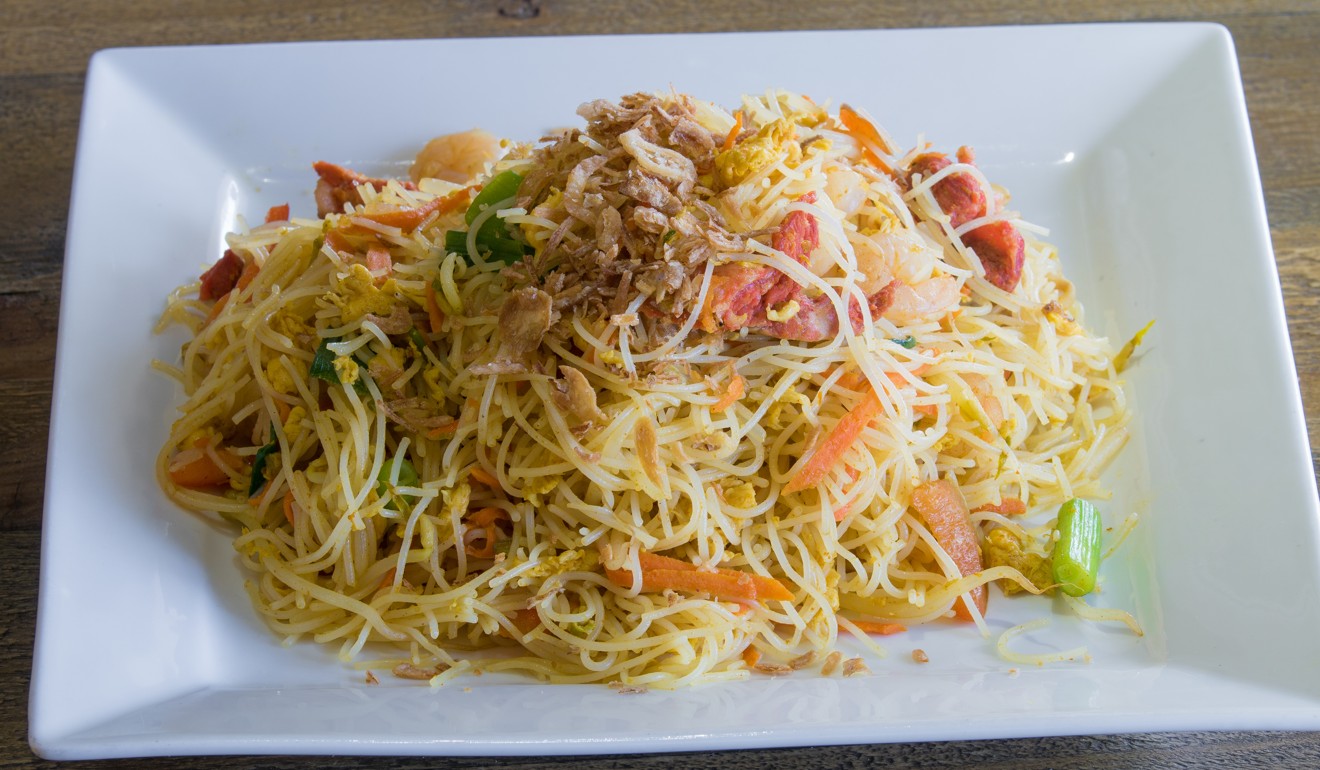 However, not only does this dish not originate from Singapore, it actually does not exist in restaurants in the Lion City.
Singaporeans omit the curry powder when stir-frying their vermicelli noodles. One theory on how "Singaporean" noodles came to be a famed Hong Kong dish is that a local chef fused the British-influenced curry flavour with local stir-fried noodles – a testament to Hong Kong's colonial and multicultural past. There is no clear cut answer why the "Singapore" label was added however.
■ Swiss chicken wings
Chicken wings marinated with sweet dark soy sauce – or Swiss wings – is a classic Hong Kong dish. The "Swiss sauce," made by mixing soy sauce, sugar, Chinese rice wine and spices, has nothing to do with Switzerland.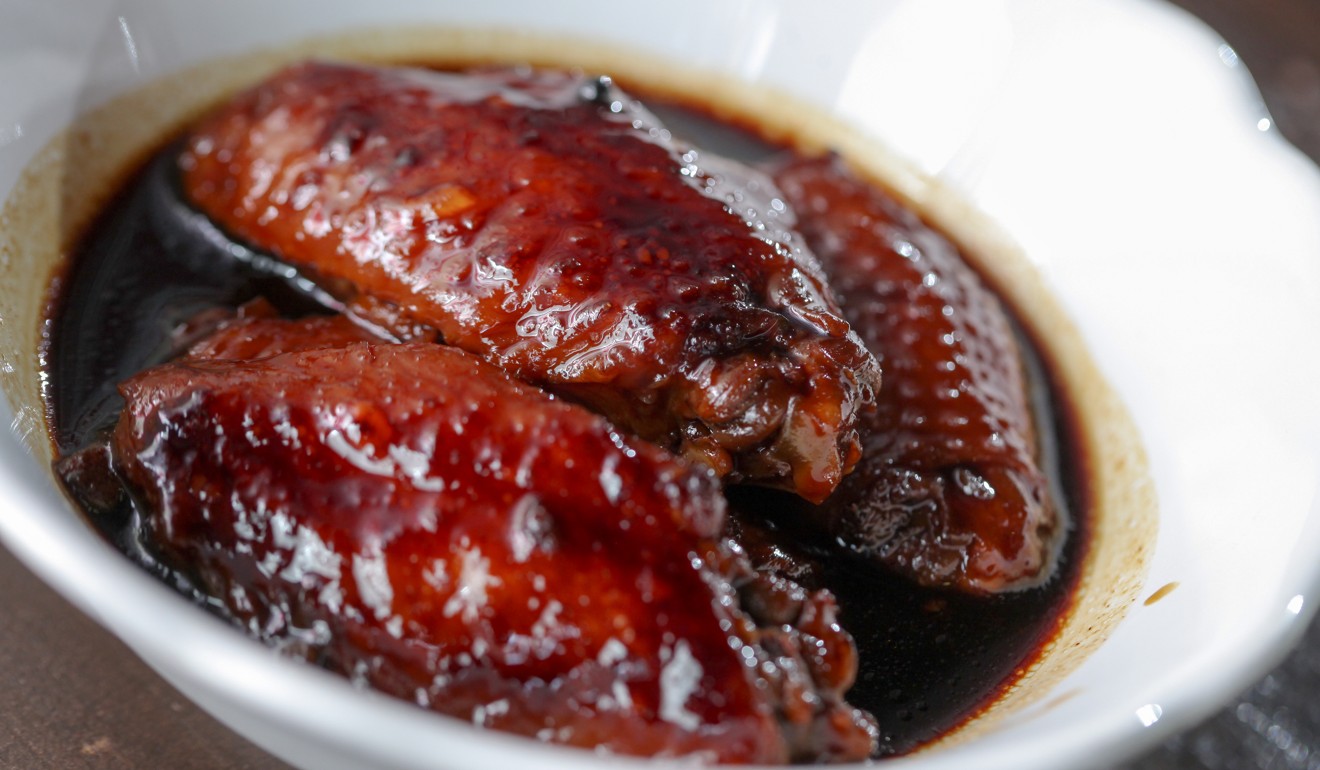 Legend says there was a miscommunication between an English-speaking customer and a Cantonese waiter at a local cha chaan teng. "Sweet Wings" the waiter theoretically explained while introducing the dish, but the customer, mishearing, thought he said "Swiss".
■ Russian borscht
In the 20th century, as the Bolshevik revolution brought down the Russian Empire, hundreds of thousands of White Russian refugees fled into China. As the second world war hit and Japan moved in to occupy China, many Russian imperial-loyalist refugees continued south, more than 20,000 arriving on Hong Kong's shores. They came, and most went again, but they left a culinary legacy – Russian borscht.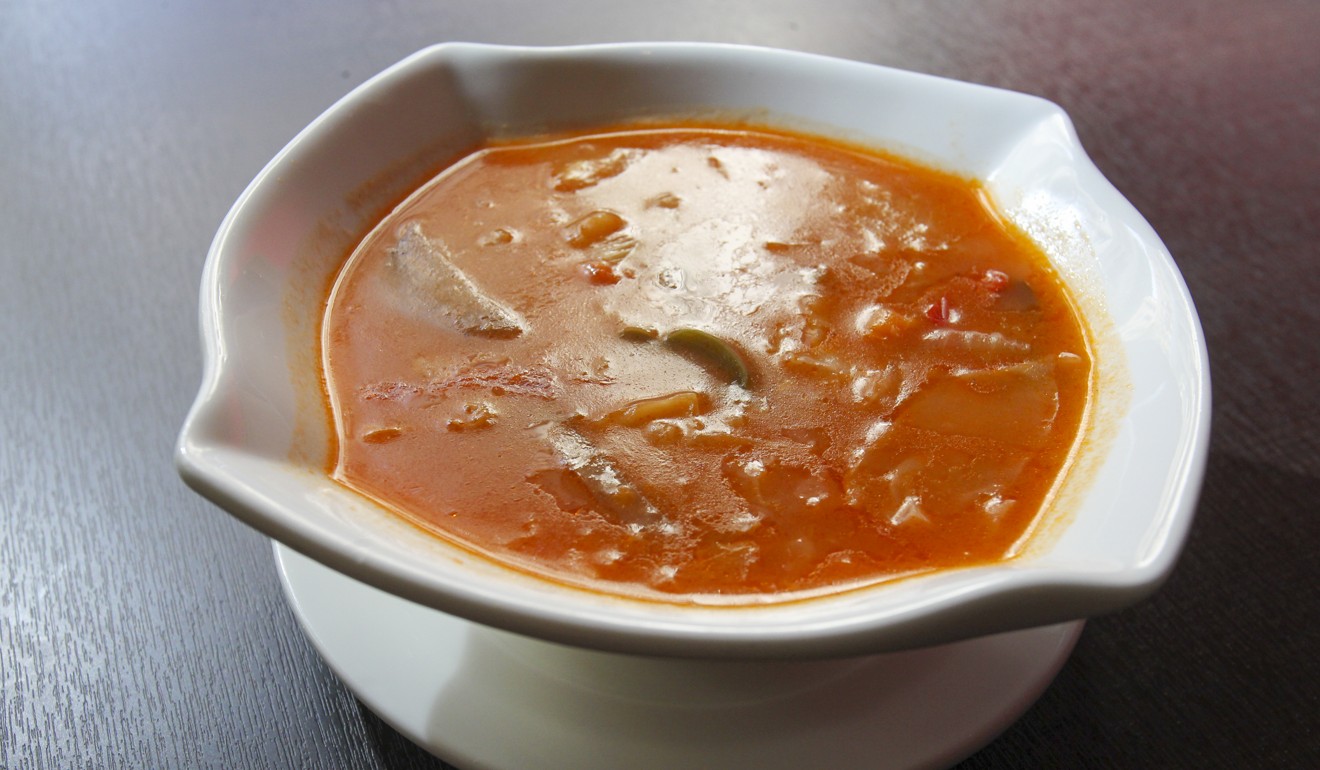 Classic borscht includes beetroot, but Hong Kong's riff on the soup discards the root vegetable in favour of tomatoes and cabbage. The dish is intricately tied to a history of war, of displacement and of trying to rebuild in the face of exile. Conscious or not of this legacy, locals are reminded of the soup's uniqueness with each warming mouthful.
What are some famous cha chaan teng?
Found in multiple locations across Hong Kong, Capital Cafe and Australian Dairy Company are both popular local favourites, with snaking queues outside at mealtimes. but if you prefer a unique black-and-white tile themed interior – inspired by the "Black & White" brand of evaporated milk so crucial to cha chaan teng dishes – opt for Capital Cafe.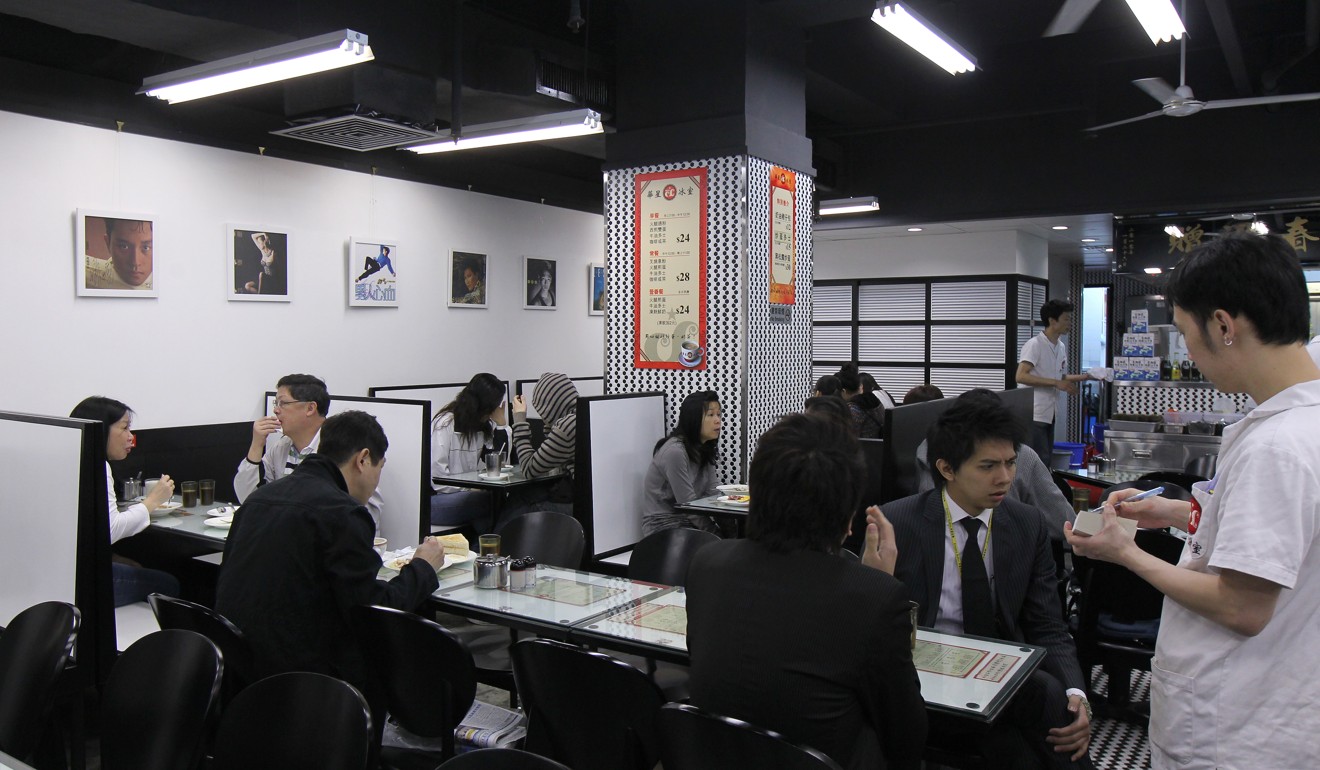 Mido Cafe, at 63 Temple Street in Jordan, is one of the oldest cha chaan teng in the city. It's unpretentious and nostalgic interior is well-loved.
Lan Fong Yuen, just off of Wellington Street in Central, with its no-frills decor recalls the countless other cha chaan teng in the city, but its pork buns and milk tea are thought of as incomparable. Honolulu Cafe in Wan Chai is famed for its egg tarts, curry fishballs and Swiss wings.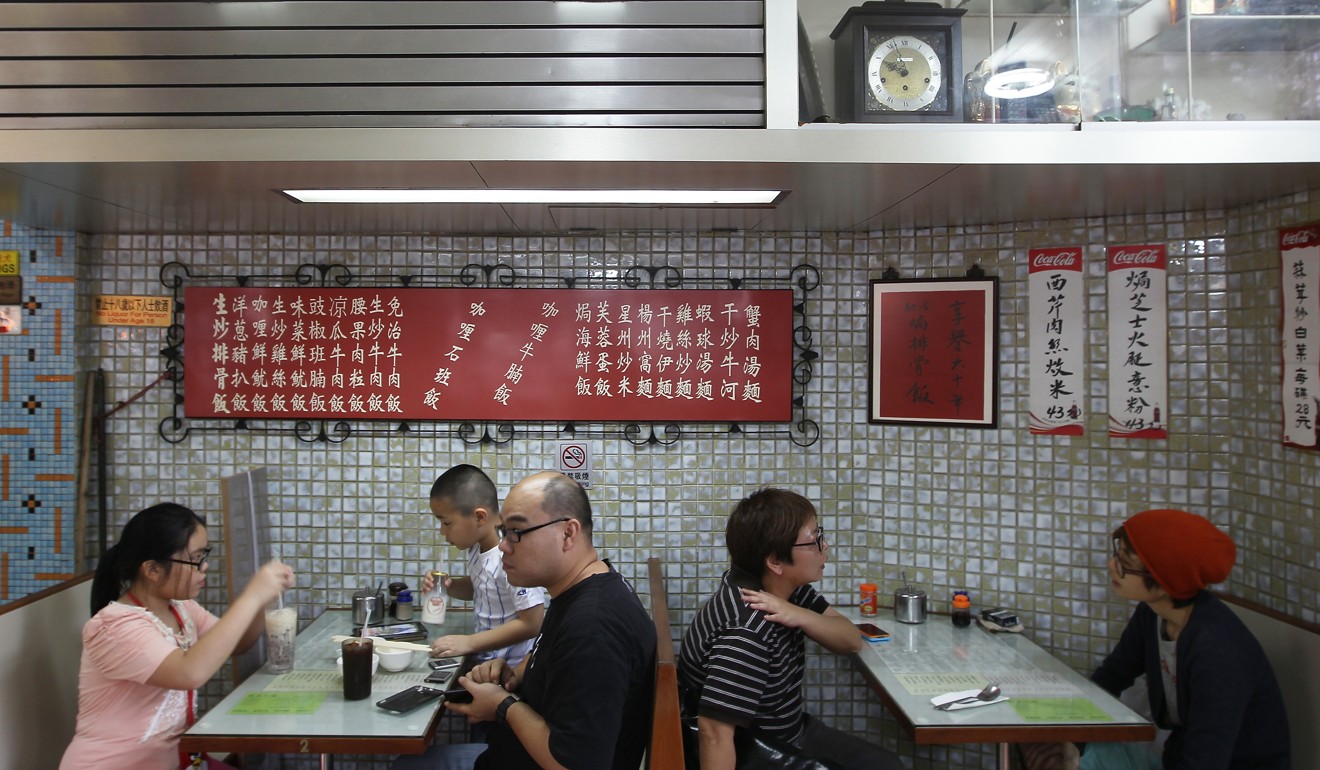 And lastly, for a more 21st-century style of cha chaan teng, head to Tsui Wah – its glowing signs can be seen on streets across the city. With many locations, long opening hours and good food, this is a favourite of Hongkongers.
For any of Hong Kong's countless cha chaan teng, don't be offended if the staff scold or rush you, especially during peak hours – speed and efficiency are how these cafes are run.