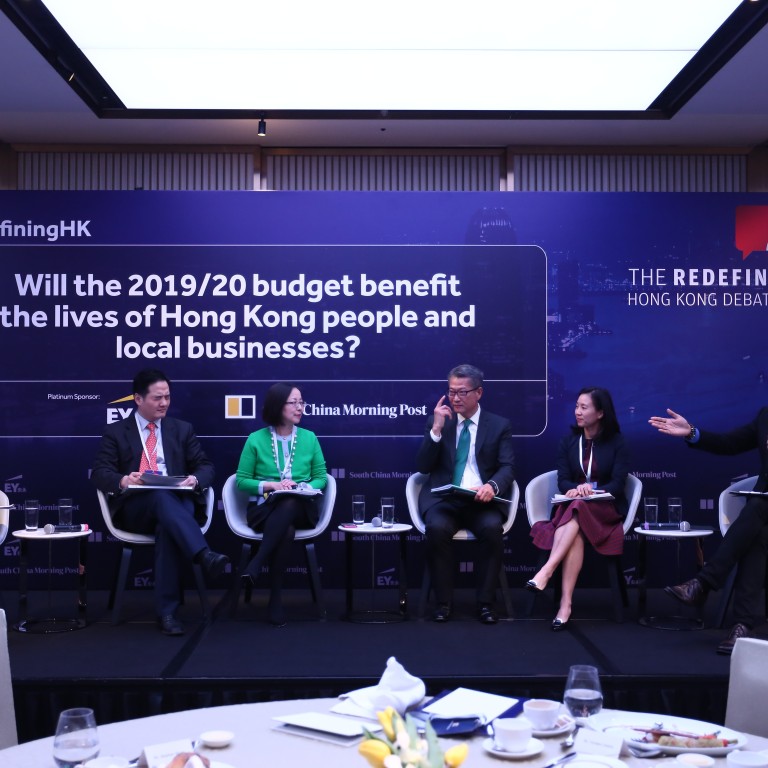 HK$500 billion Lantau Tomorrow Vision reclamation project could pay for itself, Financial Secretary Paul Chan tells SCMP's Redefining Hong Kong Debate Series
Chan said government looking into financing models for massive plan, which would involve building a 1,700-hectare cluster of artificial islands
Finance chief explained private residential and commercial sites on the reclaimed islands could be sold to developers to generate revenue
A costly and controversial reclamation project off Lantau Island to create a new metropolis could pay for itself over a period of time, Hong Kong's finance minister said on Wednesday, as he discussed the idea of building up a land bank in a space-starved city.
Financial Secretary Paul Chan Mo-po also stressed the government's determination to tackle the health care sector's litany of problems step by step, including working with stakeholders to resolve an acute manpower shortage.
Chan further explained details of this year's budget at a panel discussion on whether his latest spending blueprint would benefit the lives of Hong Kong people and businesses, in the latest edition of the "Redefining Hong Kong Debate Series" organised by the South China Morning Post.
Chan said the government was looking into financing models for the massive project known as Lantau Tomorrow Vision, which would involve building a 1,700-hectare cluster of artificial islands.
"To build up a land bank, we have to go for very massive projects. Reclamation is unavoidable," Chan said. "Massive investment is required to take forward the project, but on the other hand … the project can be self-financing over a period of time."
The finance chief explained private residential and commercial sites on the reclaimed islands could be sold to developers to generate revenue.
As part of revamping its land supply strategy, the government earlier said it would consider alternative funding arrangements for major development projects to speed up the land creation process.
A HK$500 million (US$64.1 million) funding request will be sent to the Legislative Council this month to get feasibility studies started on first reclaiming 1,000 hectares near Kau Yi Chau, an outlying island.
That would provide 150,000 to 260,000 flats to house 400,000 to 700,000 people, with the first group slated to move there in 2032.
The Development Bureau is expected to submit a paper with more details to lawmakers next week, including an initial cost estimate, which government sources have put at HK$500 billion.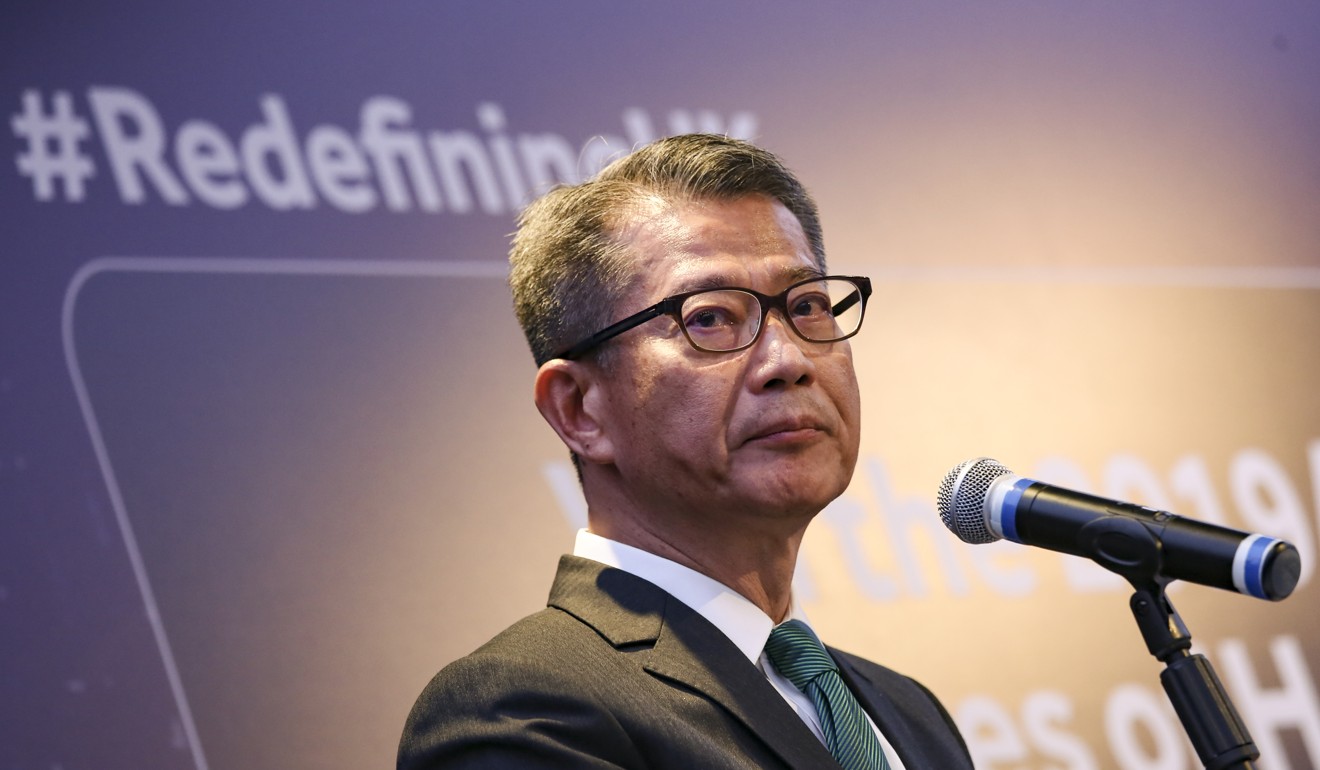 A number of alternative methods to raise capital without dipping into public coffers have been floated.
Separately, Stanley Wong Yuen-fai, chairman of the government-appointed Task Force on Land Supply, said one of the more viable options would be to set aside 5 per cent annually from each year's budget for a dedicated land fund.
"Using public money for investment on land creation will improve the efficiency of our reserves," Wong said, adding the government could also issue bonds to raise money from private investors for the fund.
Issuing bonds was one way the Airport Authority funded part of its HK$141.5 billion third runway at Hong Kong International Airport.
Another panellist at the forum, Stephen Wong Yuen-shan, deputy executive director of Our Hong Kong Foundation, said the think tank was open to any alternatives that could speed up land supply, as it expected the city's housing crisis to worsen.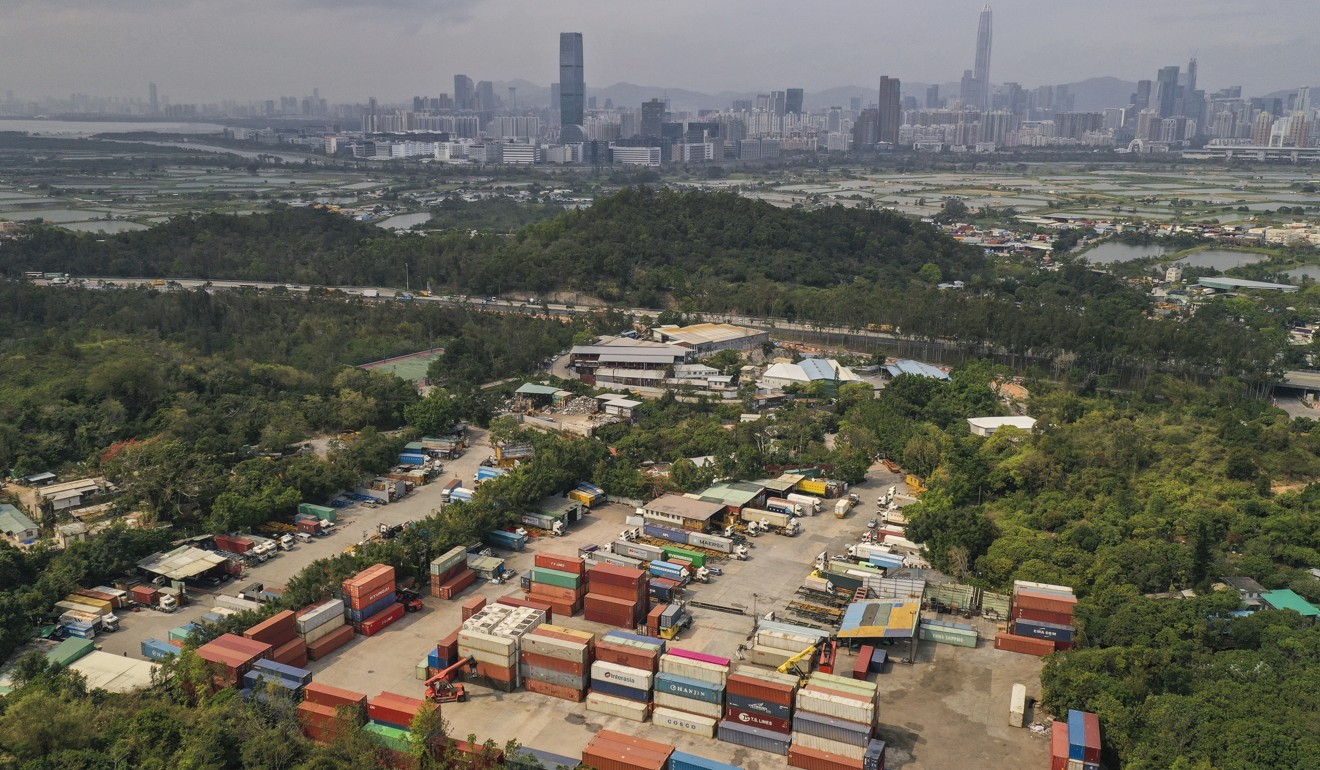 The think tank's latest research estimated a public housing shortfall of 85,000 flats in a decade and an even longer public housing queue of six years.
"We haven't seen the worst yet, in fact it's going to get worse," Wong said. "The amount of space we're going to live in is going to get tinier and tinier, and the population will get denser."
Wong expected private housing supply to eventually slow down, with the government having pledged to build more public homes.
Chan, in response, said the completion of private residential flats would still be relatively high, with an average of 18,800 such homes being built annually in the next five years.
He also appealed for the support of the community to help ramp up land supply for projects such as new town development in the New Territories.
"Things are moving, but it requires not just hard work from the government … [these issues] are politically highly charged, and we need the backing of the community to move forward," he said.
Addressing concerns about the city's fiscal health, Chan said that while a slight deficit was expected in the next three years, the government would revert to a surplus by 2023/24.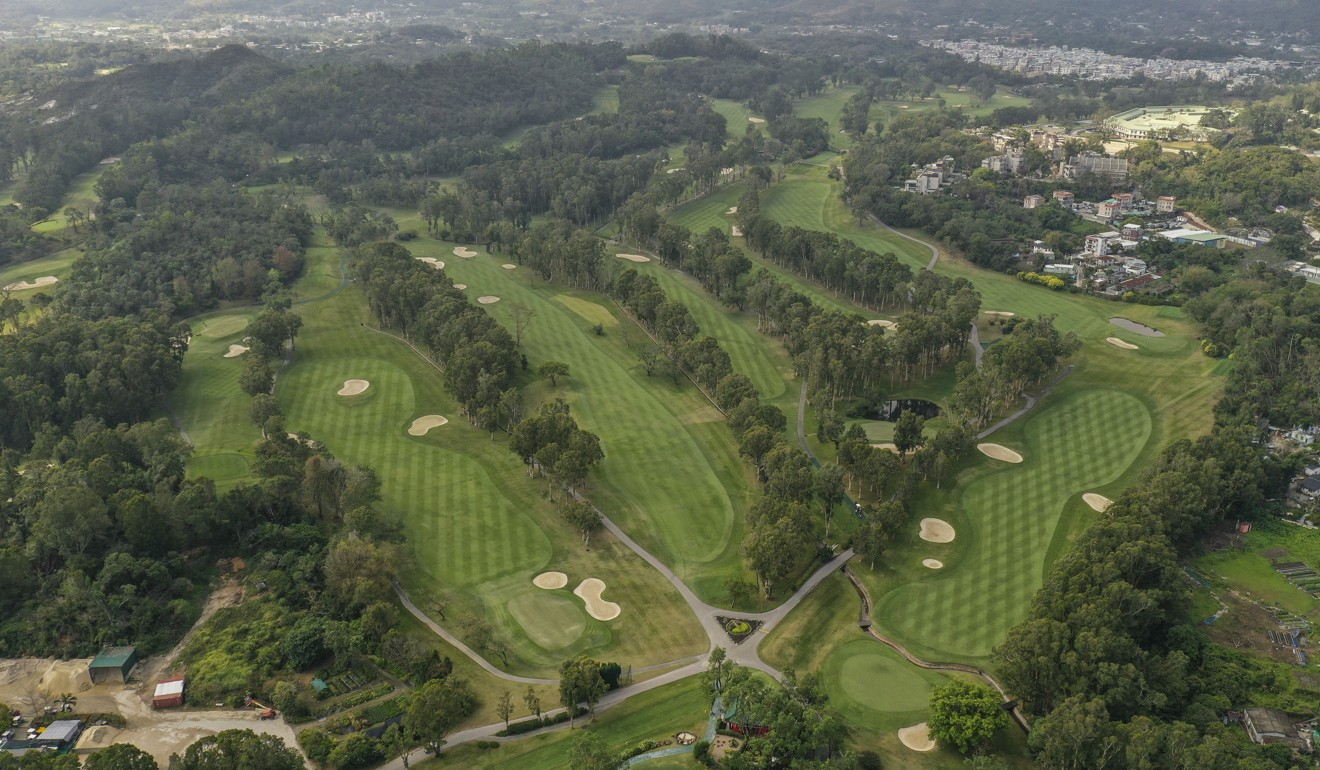 "To me, the coming five years is by and large a neutral situation in terms of budget deficit or surplus," he said.
Another speaker at the forum, Agnes Chan Sui-kuen, managing partner of EY for Hong Kong and Macau, raised the issue of needing to expand the city's narrow tax base, with an impending budget deficit.
"A 2014 working group looking at the long term fiscal position anticipated there would be a deficit as early as 2021, now it's even earlier," Chan said.
However, the finance chief also ruled out the possibility of expanding the tax base to raise government revenue in the near future.
On the issue of manpower, Chan said the government was committed to easing the shortage of medical professionals in the public health care sector, which has manifested in overworked doctors, nurses and frontline staff being swamped during the recent peak flu season.
Chan said importing foreign doctors could not be done without formulating a consensus among their local peers, while he had already taken a step further to address problems of overcrowded hospitals.
"I was not going to give them a lump sum and say, 'Go ahead and spend the money where you need'. I was very specific as to how this money should be spent," Chan said. "[These problems] have been building up over the years. We are determined to tackle them step by step."
Shirley Yuen, the General Chamber of Commerce CEO, another panellist at the forum, said the manpower shortage went beyond the medical sector.
"The manpower issue is across the board; we can't get drivers, technicians you name it," Yuen said. "It's starting to constrain our economic growth, because we simply do not have enough bodies to do enough jobs."
This article appeared in the South China Morning Post print edition as: Reclamation could pay for itself, finance chief says