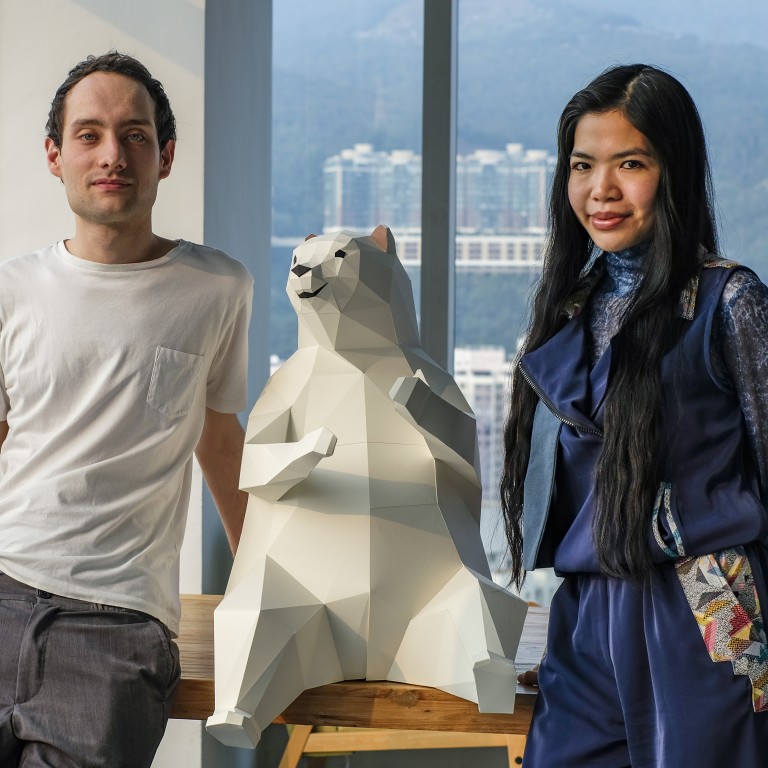 Creative art installations from designer duo give new meaning to paperwork in Hong Kong
Hongkonger Agnes Tai and French animator Anthony Sarrus are based in Brussels and have worked for big brands, coming up with store displays around the world
In a Hong Kong shopping centre where Swiss skin care brand Valmont has set up a pop-up store, one installation sticks out – a smiling polar bear sitting on a tree trunk holding a fishing rod, with snow-capped alps in the background.
On first impression, it may seem like any other storefront display, but a closer look reveals it is made entirely of paper.
The decoration is the work of Brussels-based artist duo Agnes Tai and Anthony Sarrus, whose commissioned works are being displayed at four malls across Hong Kong, including Harbour City and Festival Walk.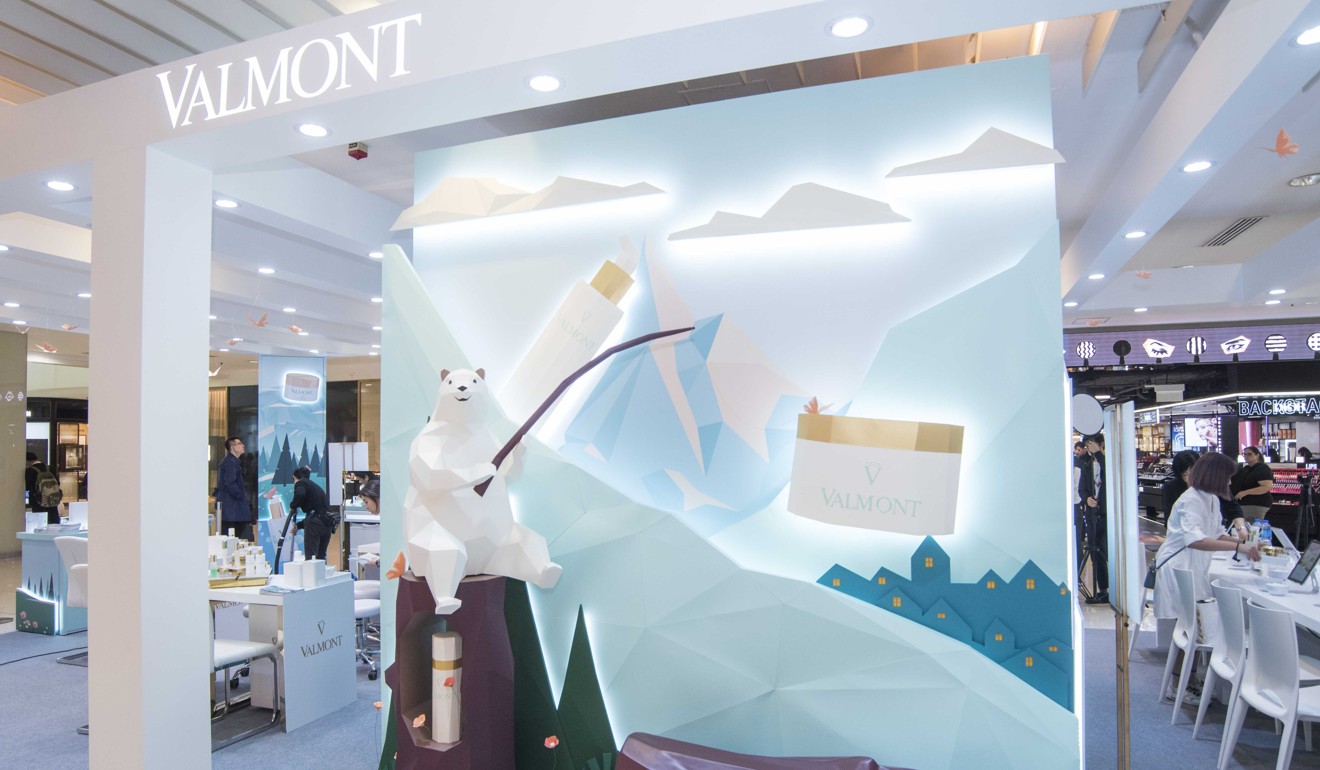 Tai, 31, and originally from Hong Kong, has been creating handmade paper art for three years. She says paper is easily accessible and offers plenty of possibilities because of its flexibility and lightness.
"You can turn ordinary things like paper into something impressive and stuff people would appreciate."
Before her foray into the art, she studied theatre design in Britain and later worked as a freelance model maker in London.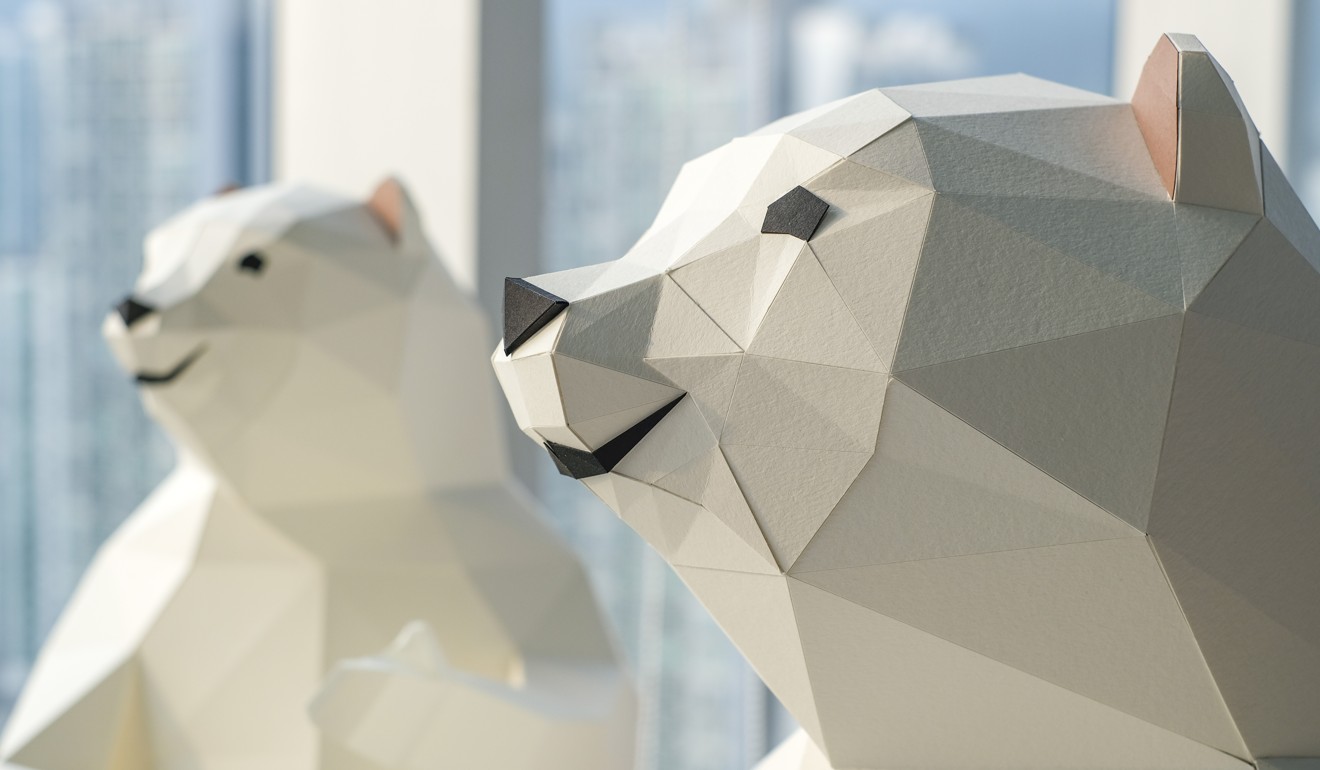 Tai met French animator Sarrus, 29, in Wales in 2012 when both were studying animation there. With similar interests in art, they soon fell in love and then moved to Brussels together.
Their expertise complemented each other and they started collaborating on paper art a year ago, establishing their own brand Agnes & Anthony. As an animator, Sarrus illustrates projects before Tai begins bringing them to life in paper.
"Anthony always sees the bigger picture while I focus on details," she says.
Among their work for several big brands, the most high-profile one was a window display for French luxury brand Hermès in August last year.
The couple were given a great amount of creative freedom and came up with a miniature retrofuturistic robot city for the label's autumn window displays in Amsterdam and Oslo.
According to them, their intricate design was meant to spark the imagination of visitors. The pair even went down to details such as a doughnut store for their robot citizens, but, in keeping with the theme, served nuts and bolts.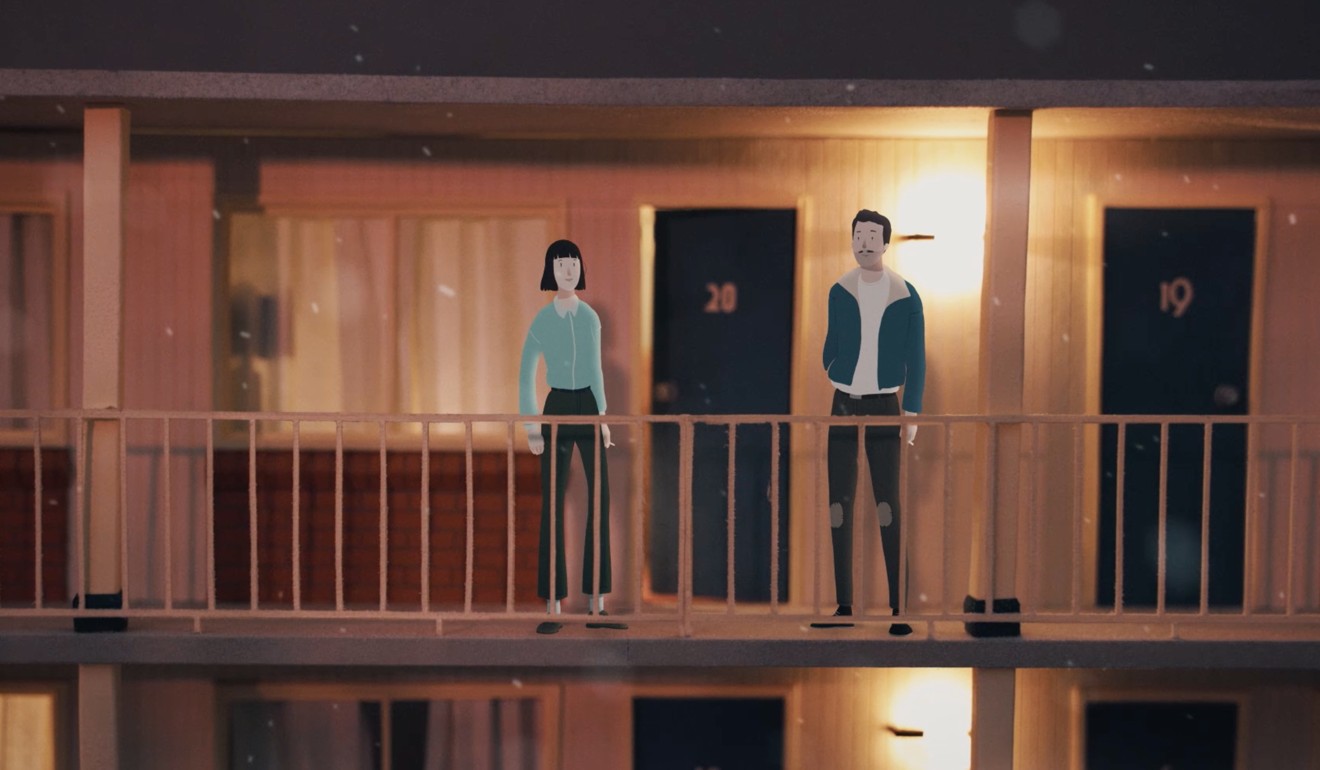 Most of their work is based in Brussels, with some in Amsterdam, Oslo, Toulouse and Hong Kong.
The job for Valmont is their third paper art project in Hong Kong. They had previously designed paper theatrical scenery for a local gala dinner and created a window display for a new flagship store of local fashion brand Berth.
The difference between working in Hong Kong and other parts of the world is in the pace. They are expected to complete their work in a short amount of time, amid the relentless city buzz.
To Sarrus, such assignments are challenging but fun. For Tai, though, the attachment is much deeper – her mother actually went to Harbour City in Tsim Sha Tsui to see her latest masterpiece.
"It was the first time she got to see my work on site," Tai says. "I used to send her pictures, but it is a different feeling from actually seeing it yourself.
"It is always a nice feeling to work in a place you are familiar with and show your works to friends who appreciate them."