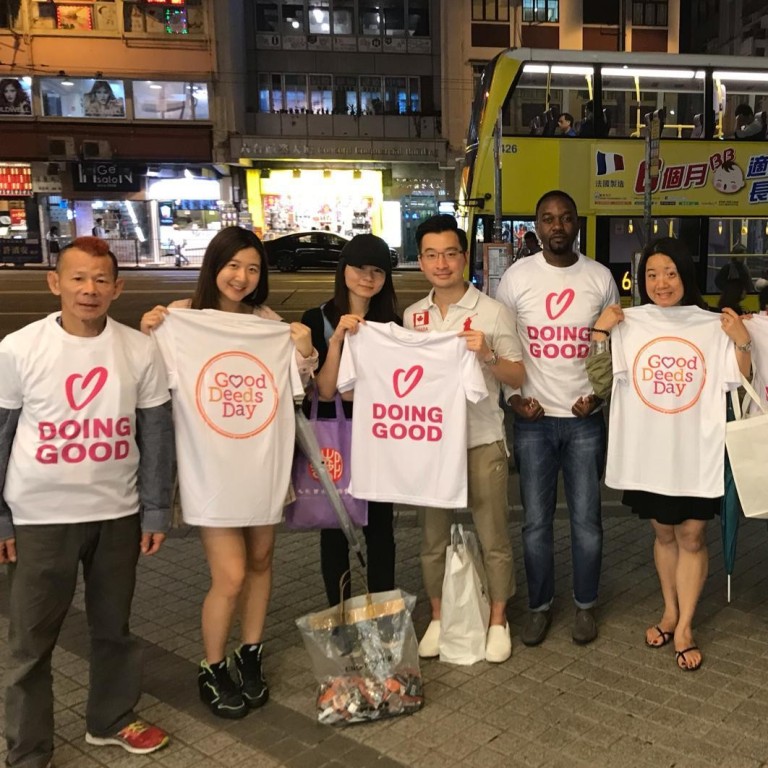 The Hong Kong NGO that shows employees and companies how volunteering to help the less fortunate can do wonders for one's mental health
HandsOn Hong Kong connects people who want to help with those who need it, and says everyone benefits
There's never a dull moment with Tay Tse Lok-yin, who brings a smile to everyone he encounters.
Possessed of boundless energy, the 24-year-old, who became a regular volunteer for non-profit group HandsOn Hong Kong last year, loves helping out at outings for children with disabilities.
"There's a certain joy when you're with children, and I'm also not afraid of being worn out by them," says Tse with a cheeky grin.
"As you grow up and make your way in society, you're forced to hide a part of yourself. But when you're with children and even the simplest things make them happy, you just have to enjoy your time with them," says Tse. "Their happiness is contagious."
With concerns about mental health on the rise in Hong Kong, HandsOn executive director Sue Toomey believes community service has an important role to play in enhancing individual well-being.
A study conducted by data research firm Nielsen and HandsOn in November showed that 83 per cent of volunteers believed community service had a positive effect on their mental health.
Of the 524 volunteers surveyed, 90 per cent of respondents had experienced negative emotions in the past three months.
But after volunteering, 82 per cent felt more empowered and 74 per cent said volunteering had improved their self-esteem.
"When you're giving your own time and you're working with people who have much greater needs, it gives you a sense of purpose and fulfilment," Toomey said.
"We also see that it makes people feel more socially connected and can increase their confidence to step out of their comfort zone," she added.
"[A volunteer] might be an accountant by day, but in the evening he may go out to deliver blankets and necessities to homeless people out on the streets of Sham Shui Po. When people step out of their routine and have a new experience, it increases confidence levels."
While volunteering is on the rise in Hong Kong, Toomey thinks many people in Hong Kong do not realise there are more people living below the poverty line with the increasing income gap.
"A lot of people in Hong Kong have great intentions, but don't have the time or don't know where to get started," Toomey said.
With the aim of raising public awareness of the importance of community service to help address social issues, HandsOn decided to launch Serve-a-Thon in 2017, an annual week dedicated to community service.
This year, HandsOn has lined up more than 150 volunteer activities to support over 50 local non-profits throughout a week of community service from May 4 to 12.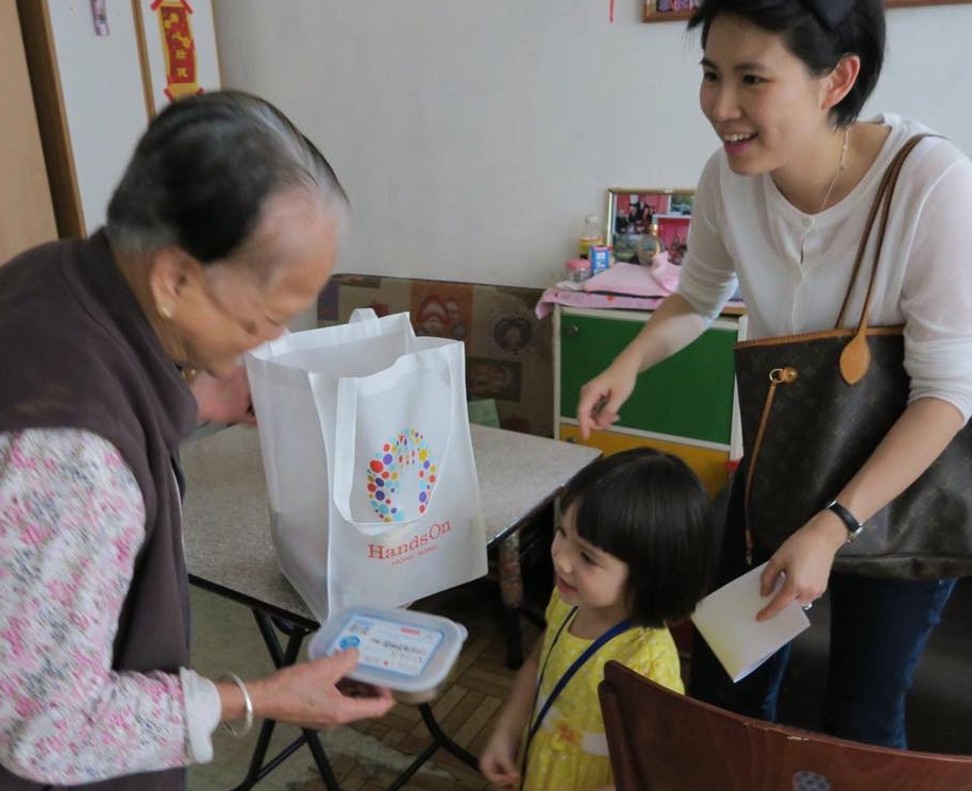 "We see that volunteering really enhances people's gratitude about their own lives," Toomey said. "A lot of people in Hong Kong are quite privileged, and we see that volunteering helps them feel more gratitude."
Toomey believes that companies have an important role to play in encouraging their staff to take part.
"Companies can be a great catalyst in getting employees to volunteer, because they don't have time. So if they can do so on company time, it's a great way for people to get started," Toomey said.
A 2017 survey conducted by HandsOn showed 66 per cent of people who volunteered once would be willing to do it again.
According to Toomey, 84 per cent of respondents in last year's survey said workplace volunteering lifted their spirits, while 86 per cent thought corporate voluntary activity helped bind teams together.
In addition to giving the time and providing proper incentives for employees to volunteer, Toomey believes it is also important for senior leaders of companies to be seen doing it rather than just talking about it.
"Getting a volunteer committee that has people from all the different managerial stages, from junior level staff through to senior level people, [ensures] there's a representation of different points of view and that employees get a say in the kinds of activities that the company may support."