LGBTQ
Get more with myNEWS
A personalised news feed of stories that matter to you
Learn more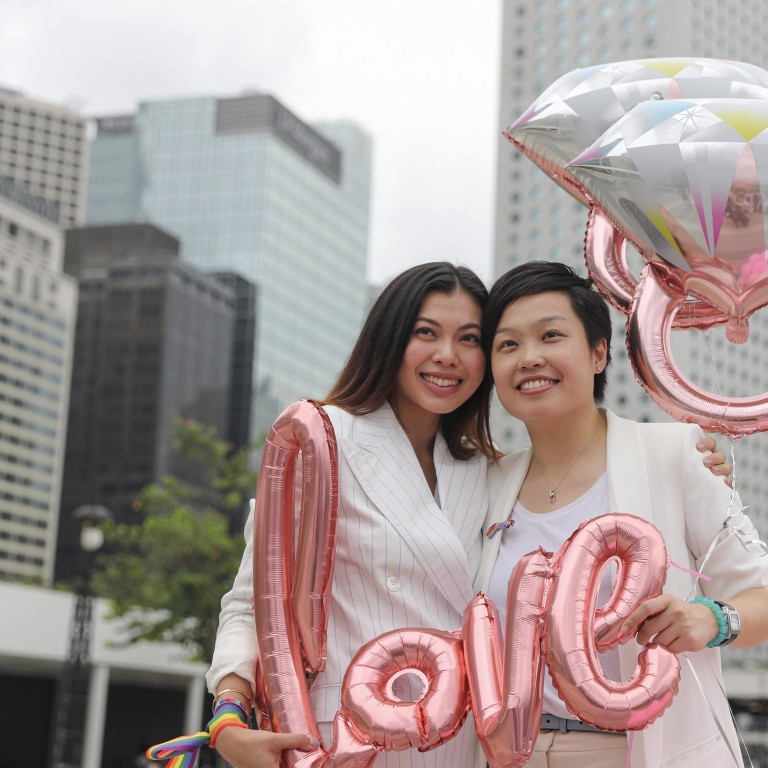 Hong Kong's LGBT supporters rally in Central, calling for city to follow Taiwan's example on same-sex marriage
Demonstrators – some holding rainbow balloons and dressed in wedding attire – cheer landmark victory on self-ruled island
But city's first openly gay lawmaker says Hong Kong still has a long way to go
Hong Kong's LGBT supporters gathered on Saturday to call for equal marriage rights as they celebrated Taiwan becoming the first place in Asia to legalise unions.
Dozens of demonstrators – some holding rainbow balloons or dressed in wedding attire – rallied at Edinburgh Place in Central in an event organised by the Big Love Alliance and cheered last week's landmark victory for gay rights in the self-ruled island.
But Raymond Chan Chi-chuen, the city's first openly gay lawmaker, said Hong Kong still had a long way to go before it could follow Taiwan in revising the current law, which defines marriage as "a voluntary union for life of one man and one woman to the exclusion of others".
"The government even tramples on basic human rights in Hong Kong. The government, of course, will take no notice of the equal rights of minorities," Chan said at the rally.
"But it doesn't mean that there is nothing we can do."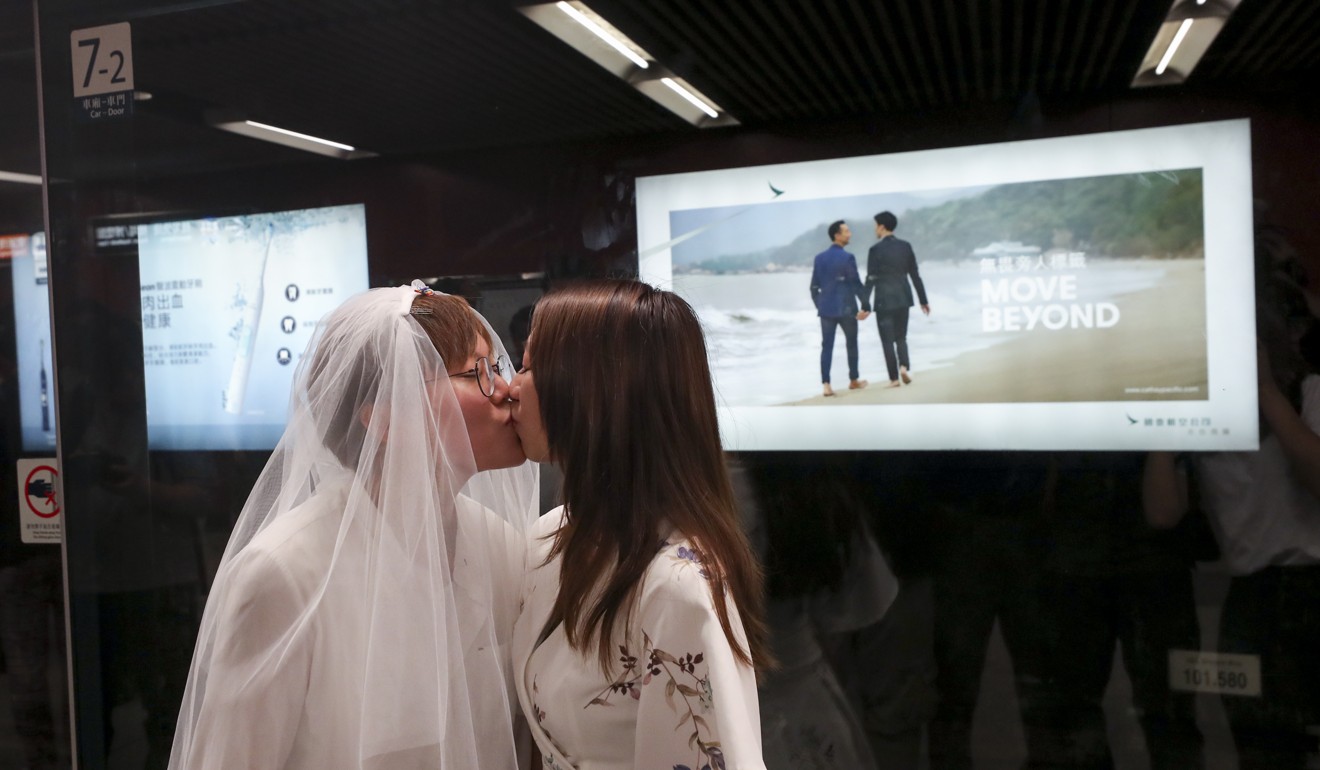 He said the success in Taiwan showed that the city might win the right for same-sex marriage through the judicial system, adding that there were many cases on the matter queuing up in local courts.
In the most recent case, the Court of Final Appeal heard a marital matter involving immigration officer Angus Leung Chun-kwong.
Leung said he and his husband suffered discrimination from the Civil Service Bureau and Inland Revenue Department, which refused to grant his husband, whom he married in New Zealand, spousal benefits and jointly assessed taxes.
The top court, which heard the appeal two weeks ago, was expected to hand down a judgment soon. If it does, it would be the first time the court had to decide whether the government's claim to protect the integrity of traditional marriage would be grounds for excluding LGBT people from certain rights.
"If the government loses their cases in courts, then it must push ahead a system for same-sex partners," Chan said.
Taiwan made history on Friday with same-sex couples getting married in emotional scenes – the first legal gay weddings in Asia.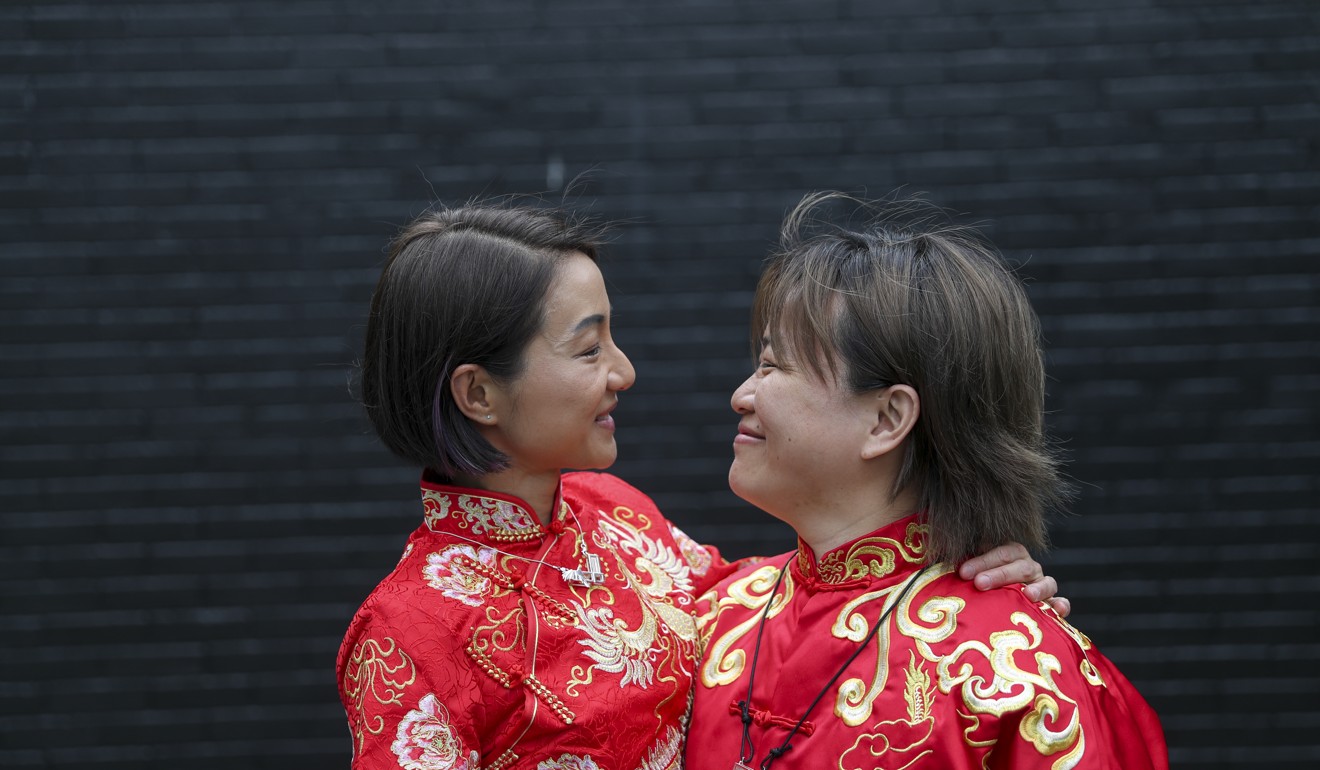 The historic moments came a week after its legislature voted to legalise same-sex marriage, granting gay couples most of the rights given to their heterosexual counterparts under the civil code.
The move followed a 2017 constitutional court ruling that the island's marriage laws were unconstitutional and that same-sex couples had a right to a legal union.
But the Taiwanese authorities will only recognise a marriage between a Taiwanese citizen and a foreign national if the home country of the foreign national had also legalised same-sex partnerships.
This means Newman To Man-him, a local landlord who has residency in Taiwan, would not be granted marriage rights if he gets married in Taiwan because his partner is a Hong Kong resident.
The 49-year-old To said he chose to move to Taiwan partly because its LGBT rights were ahead of Hong Kong.
"When I applied for [immigration] more than a year ago, I already knew that same-sex marriage would be legalised," he said.
He said he hoped LGBT activists in the self-ruled region could strive for another amendment to the laws to cater to residents with foreign partners.
If not, he would consider helping his partner of around 20 years move to Taiwan through investment migration.
"For Hong Kong [to amend its laws], I think will remain a distant dream," he said.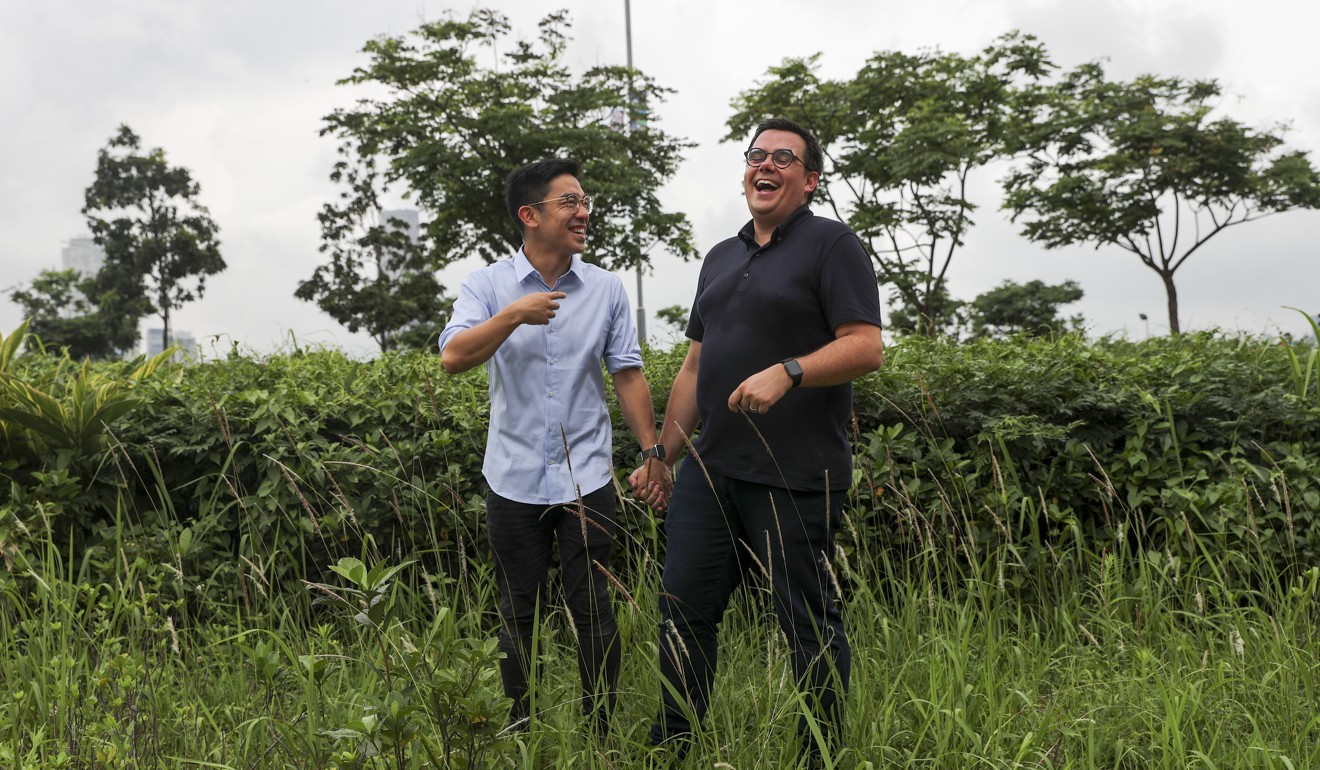 But Cleo Lo Ching-hei, a 25-year-old social worker, said she still wanted to fight to change local marriage laws because that was the way to grant Hong Kong's LGBT members their rights.
"I consider myself a Hongkonger," she said. "To be honest, I can't to afford [to migrate], and many other people can't either, so what don't we stay and fight?"
Lo said she did not have great confidence that she could achieve her goal.
"It's about human rights. The current sentiment of Hong Kong towards human rights and political development is not so good. Judging by the extradition bill and many other factors, it's not so good," she said.
Lo was referring to a controversial proposal to amend extradition laws, which would allow the city to transfer suspects to places where it lacks a formal extradition agreement, including Taiwan and mainland China.
Near the end of the rally on Saturday, about 10 gay couples and other advocates stood in the same pose shown by a gay couple in a controversial Cathay Pacific advertisement.
The advert, which showed two men strolling hand in hand on a beach, drew outcry in the city this week after the Post reported on Monday that the MTR Corporation and the Airport Authority banned the advert over its LGBT content.
The city's LGBT community promptly launched an online campaign and – in less than 24 hours – the MTR and the authority reversed their decisions to block the advert.
This article appeared in the South China Morning Post print edition as: Standing united