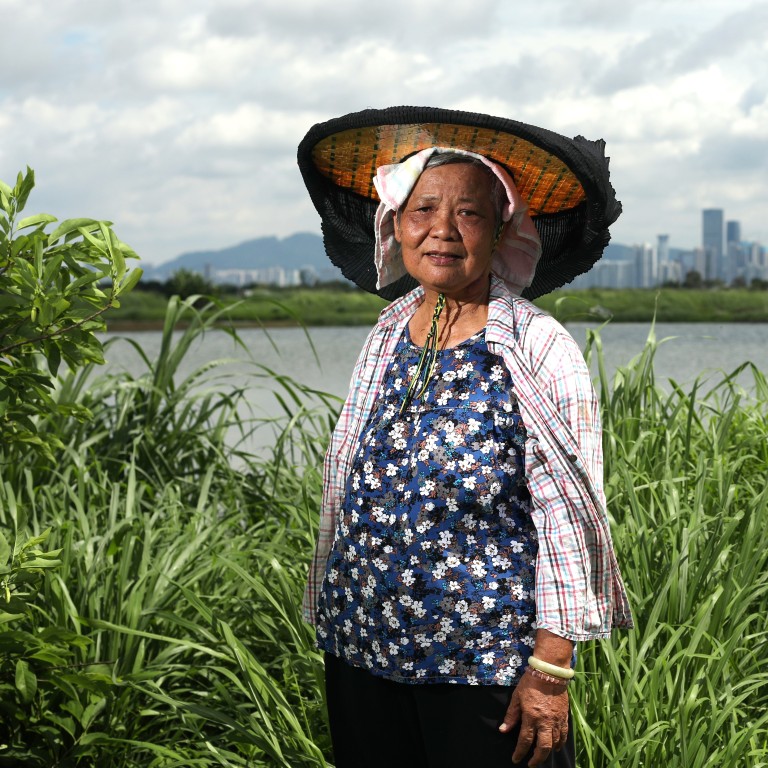 The Yuen Long woman keeping the flame of Hong Kong's fish farming culture alive for future generations
Fung Heung-lan has been running a farm with her husband for many years and helps promote the preservation of the city's fish ponds
Fung Heung-lan pointed at a pond she owns in Tai Sang Wai, Yuen Long, saying intervention is needed to prevent the fish in it from dying.
"Look at its water – it has gone yellow," the 70-year-old explained. "There's not enough oxygen in the pond."
The veteran fish farmer said good quality fish pond water with sufficient levels of dissolved oxygen should be a light greenish blue, as is the case with a neighbouring pond she also owns.
Fish need oxygen to breathe and oxygen-rich water allows efficient biological filtration, as well as making the ponds cleaner, according to Fung, who manages three ponds covering a total area of 20 hectares (50 acres) with her husband.
She said she would raise the dissolved oxygen levels in her ponds by using an aerator pump to circulate pond water.
Her fish farm mainly produces flathead grey mullet, redbelly tilapia and grass carp, with an annual output of about 36 tonnes.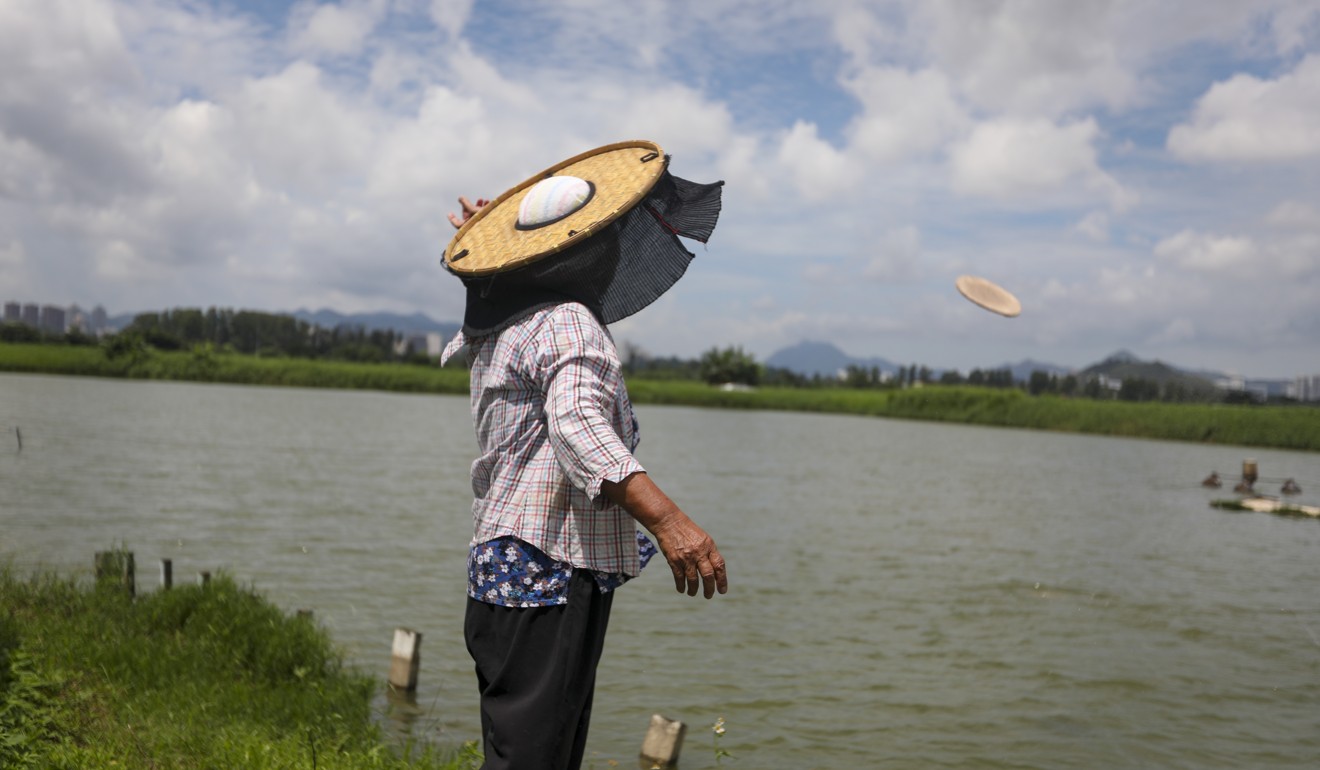 But it was a commitment to preserving the local fish farming culture, rather than the promise of a lucrative living, that has kept the mother-of-five in the business.
"I learned the trade from my father-in-law after I got married in 1973. I haven't changed jobs ever since," Fung said. "It's a family business. I don't want it to end."
Using her experience of working with conservation organisations to develop community nature reserves for migratory waterbirds, the fish farmer has helped launch an array of activities to promote the preservation of conventional fish ponds in the city's hinterland.
Fung's preservation work has earned her a nomination for a Spirit of Hong Kong award.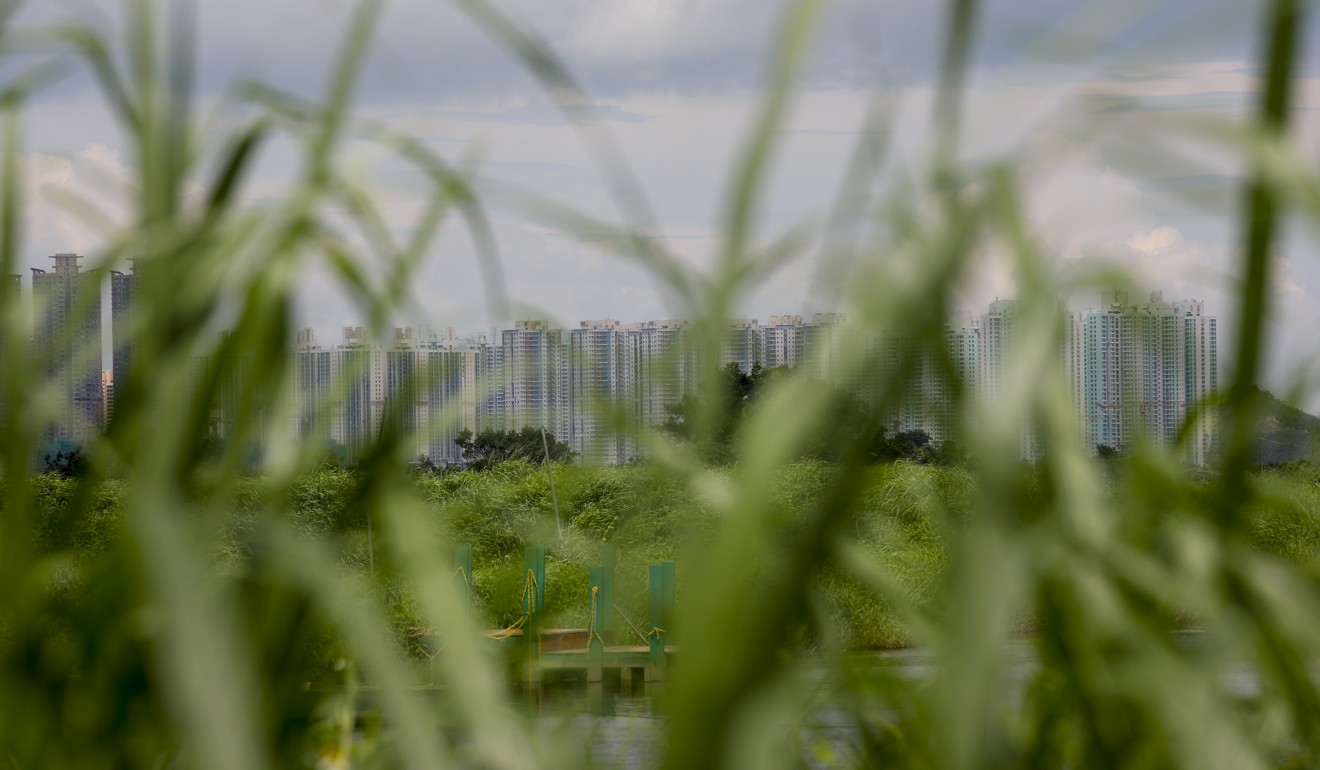 Her nephew-in-law Spencer Lou Kwok-kin recommended her for the Spirit of Culture Award, which recognises individuals who inspire others to preserve Hong Kong's legacy or celebrate its heritage and traditions.
Fung has worked with the Hong Kong Bird Watching Society and organised tours of her fish ponds.
"I have given 27 tours in each of the past five years," she said, adding she is paid HK$300 (US$38) for each tour.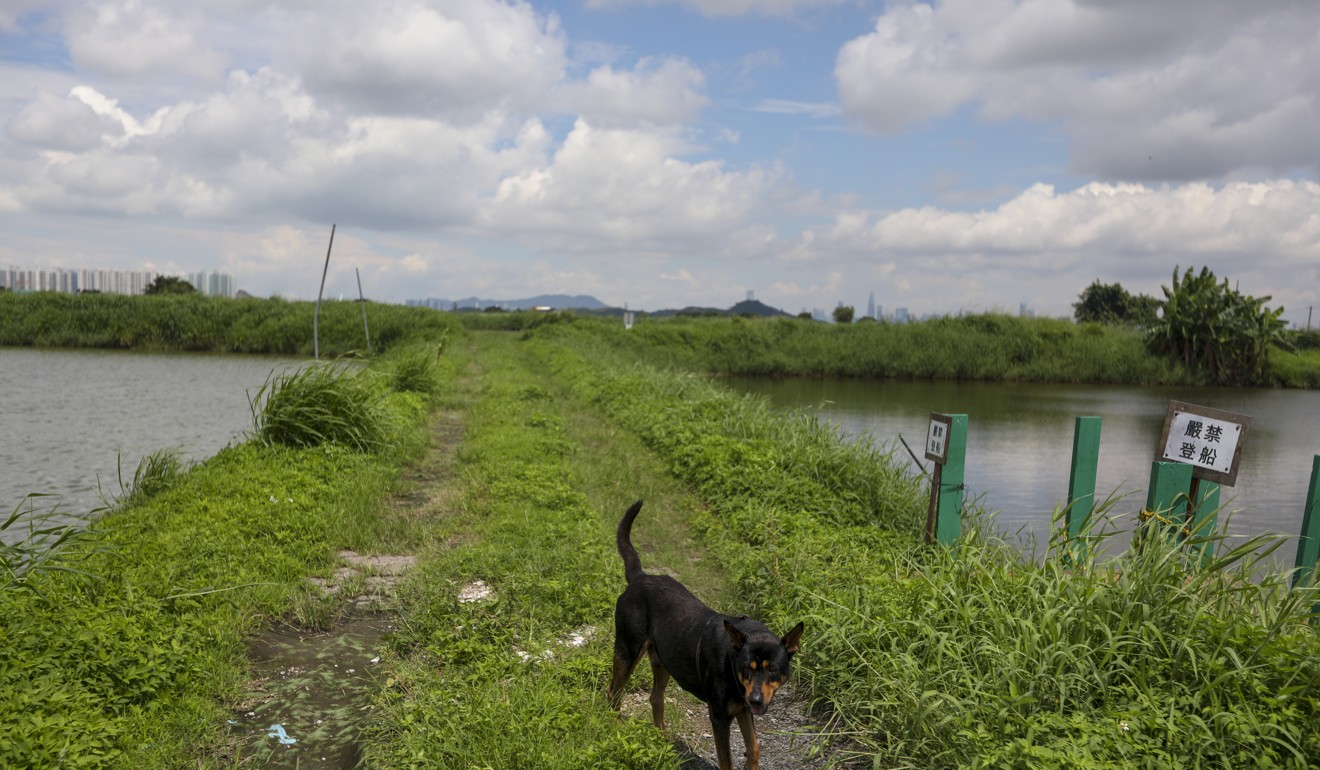 In addition to showing visitors how nets are cast and fish are fed in the conventional way, the farmer focuses on explaining how local fish farms developed their unique practice of co-breeding different species, such as flathead grey mullet and grass carp, to maximise pond resources.
Fung said she wanted to show younger generations that there are beautiful and clean fish ponds in Hong Kong, even though the industry is a shrinking one.
"I don't want to see fish ponds abandoned and left to waste, overgrown with wild grass," she said.