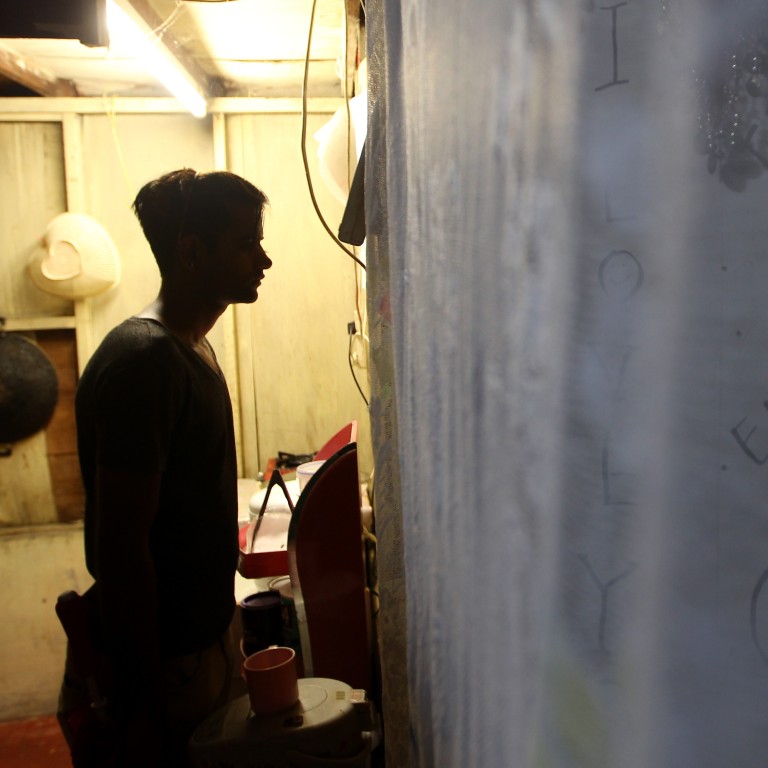 Facing poverty, precarity and unable to work, asylum seekers and their families in Hong Kong remain trapped in limbo as they long for a dignified life
Around 7,000 people claiming protection from persecution or torture currently live in city, waiting for their applications to be processed
Successful applicants must be resettled elsewhere, as Hong Kong is not signatory to 1951 UN Refugee Convention
For nine years after fleeing his East African home country in 2004, all Martin could do was eat and sleep in his tiny room in Hong Kong.
Although he satisfied city authorities that he was a refugee who had faced persecution in his country, years went by as he waited to be resettled in a third country.
"There was no life," says Martin, not his real name.
He says he was persecuted for being a human rights lawyer and fled alone, leaving his wife and five children – four sons and a daughter, the youngest only 18 months old.
Although he had practised law for 14 years, he was not allowed to work in Hong Kong and had to rely on social welfare handouts.
"I felt useless. I lost my dignity," he recalls of that period.
John, a Pakistani Christian, arrived in Hong Kong in 2001 and his illegal status was discovered four years later during a police check on the street.
Years of fighting to remain followed, during which he married a Filipino domestic worker and had four children, who are all in school now.
The family has no future in Hong Kong because John, his wife and children are all considered illegal immigrants.
The family of six receives a total of HK$16,200 (US$2,073) in government subsidies each month – HK$1,200 per person in food coupons, HK$1,500 for rent per adult and half as much per child, HK$300 per person for utilities and HK$200 per person in cash for transport.
The only cash they receive is the transport allowance.
Asylum seekers who wait years before their cases are resolved say being strapped for cash is the hardest thing of all.
"I cannot even buy biscuits or chocolate for my children," says John.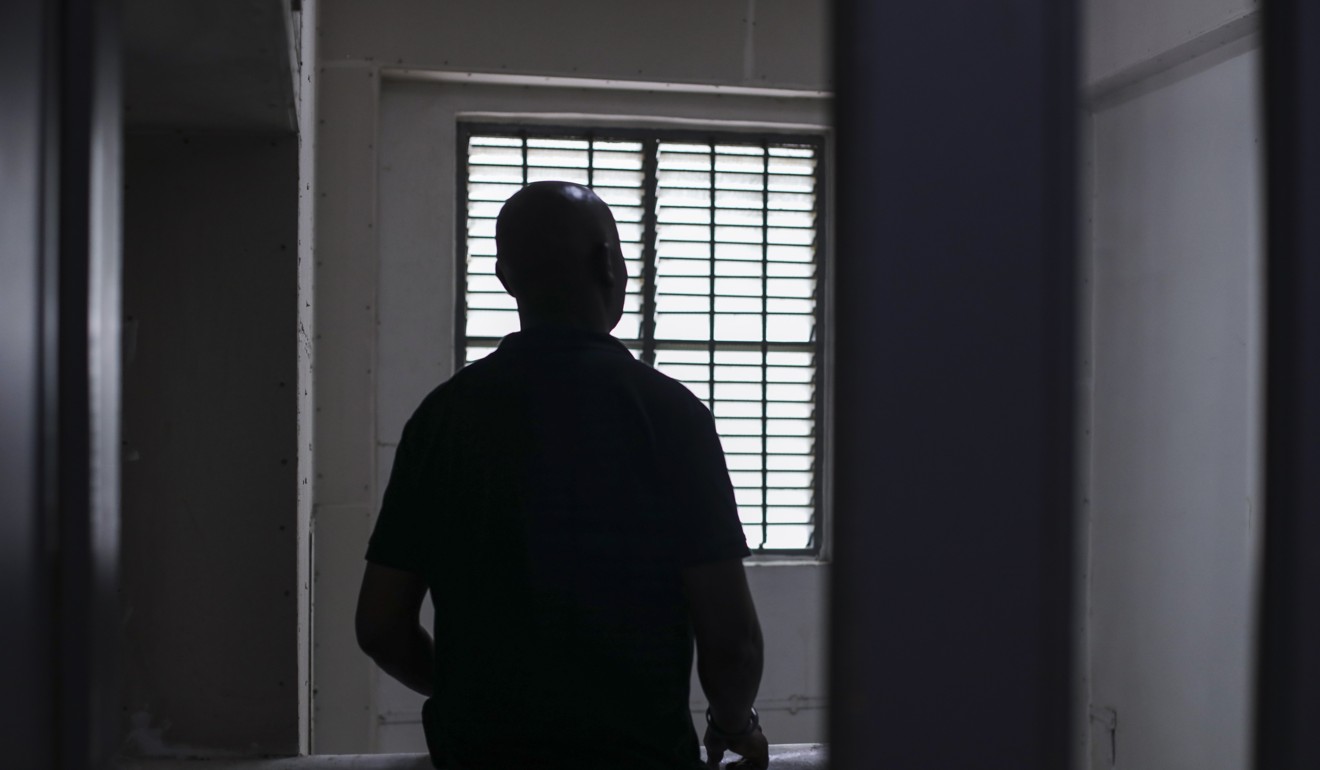 Magnet for asylum seekers
Hong Kong has been a magnet for asylum seekers because of its economic prosperity and reputation for protecting human rights.
According to immigration authorities, there were about 14,000 asylum seekers in Hong Kong in 2018, more than half with pending claims or appeals. There were 1,600 in jail or remanded for having fallen foul of the law, and another 1,600 waiting to leave Hong Kong.
The United Nations High Commissioner for Refugees (UNHCR) Hong Kong says there are about 7,000 people claiming protection from persecution or torture currently in the city.
Hong Kong does not grant asylum as it is not a signatory to the 1951 UN Refugee Convention. But it offers non-refoulement, the assurance that asylum seekers will not be sent to a country where they may be persecuted or tortured.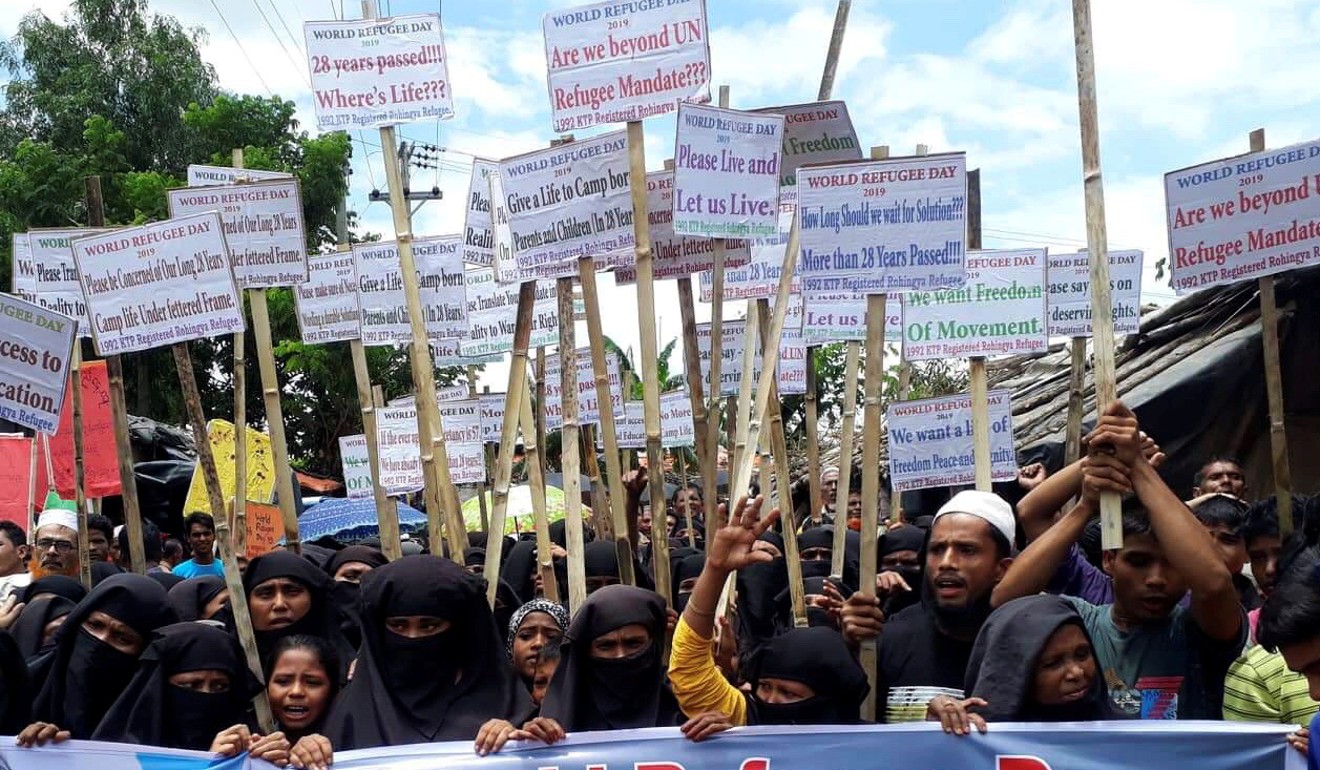 As of February 2018, there were almost 5,000 non-refoulement claims pending initial screening. Almost four in five claimants were male, mainly from Pakistan, India and Bangladesh.
If the Immigration Department rejects a claim, the individual can appeal to the Torture Claims Appeals Board, then the Court of Appeal and the Court of Final Appeal.
Years can go by as the authorities and the courts decide between those who have come illegally to work in Hong Kong's shadow economy, and those with genuine reasons to fear being sent home.
Those who succeed in their non-refoulement claims and are recognised as refugees are referred to the UNHCR for resettlement in a third country.
However, less than 1 per cent succeed. Immigration Department statistics show that between 2009 and 2019, only 160 out of 21,285 claims were successful.
For the tiny number recognised as refugees, resettlement can take years. A spokeswoman for the UNHCR declined to reveal figures, but said they were very low "due to the small number of resettlement countries offering places to refugees in Hong Kong".
The drawn-out process of dealing with non-refoulement claims cost Hong Kong almost HK$5 billion in the past five years.
Thousands have been repatriated after their claims failed, the number rising from 230 in 2014 to more than 1,800 in 2018, with the top three countries of origin being India, Pakistan and Vietnam.
Some non-government organisations and lawmakers have criticised the delays and urged improvements to the living conditions of asylum seekers. There have also been calls to let some of these foreigners work while awaiting the outcome of their appeals.
Martin was the rare arrival who was recognised as a refugee within five days of coming to Hong Kong, but he has been waiting 15 years to be resettled.
After four years of appealing through the courts, he became the first refugee allowed to work in Hong Kong pending resettlement.
Since 2013, he has worked as a community outreach coordinator for the Centre for Refugees from which he used to get support. As soon as he could pay his own bills, he stopped accepting monthly government subsidies.
"By working, I got back part of my lost dignity," he says. "Now I can make choices for myself, like what to wear and what to eat."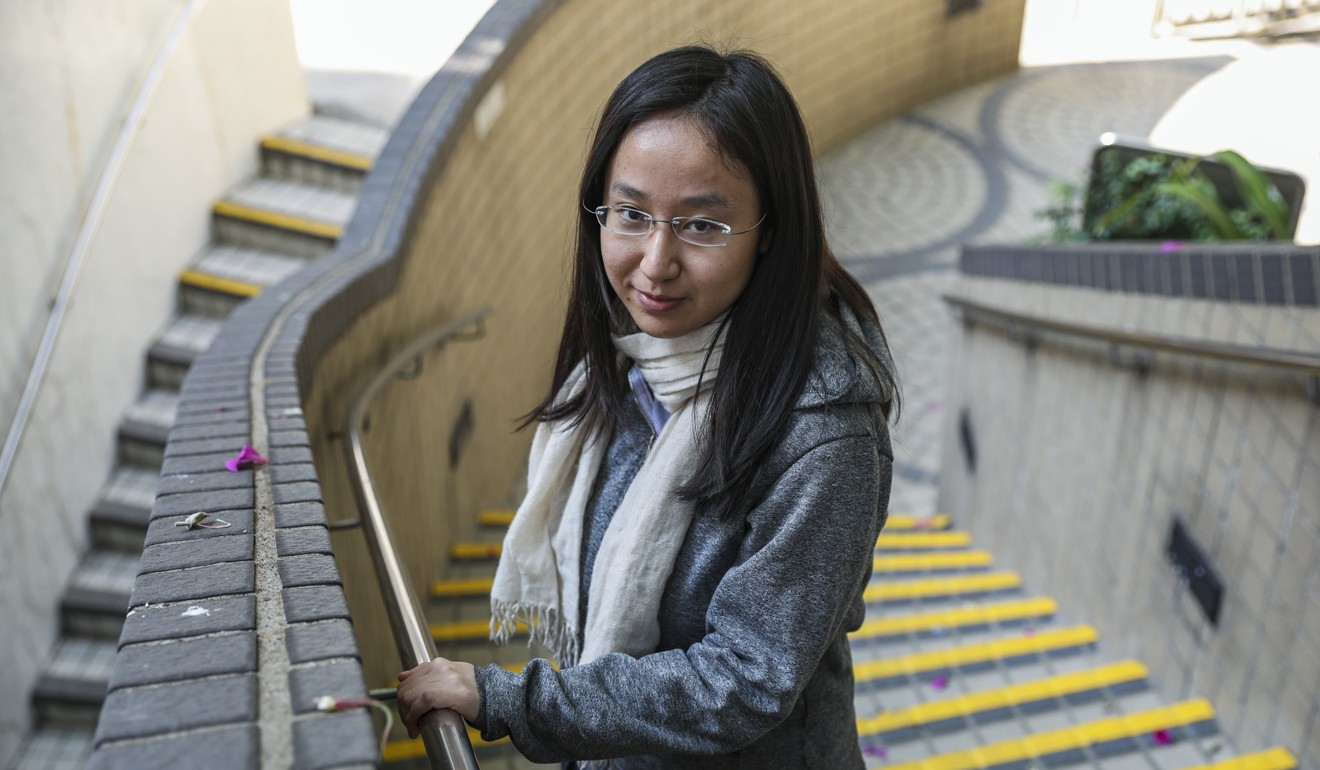 So hard to make ends meet
The main problem for many other asylum seekers is making ends meet.
Barred from working, they receive monthly social welfare stipends for housing, utilities and food, all in coupons. The little cash they receive is for transport.
That is why most live in poor, old neighbourhoods like Sham Shui Po, To Kwa Wan and Yuen Long, where cheaper housing is available.
Emmanuen (not his real name) says his life was in danger when he fled his West African home for Hong Kong in 2012. His wife and two children joined him later, and the couple had three more children in Hong Kong.
A former hospital worker, he was detained for about a month after arriving and his request not to be sent back to his country was rejected. He is still appealing.
His family of seven lives in a 200 sq ft flat in an old building in Kowloon City. The ceilings are mouldy and the water heater and toilet flusher are broken.
"It's been like this for three years. We can't afford to get them fixed," he says.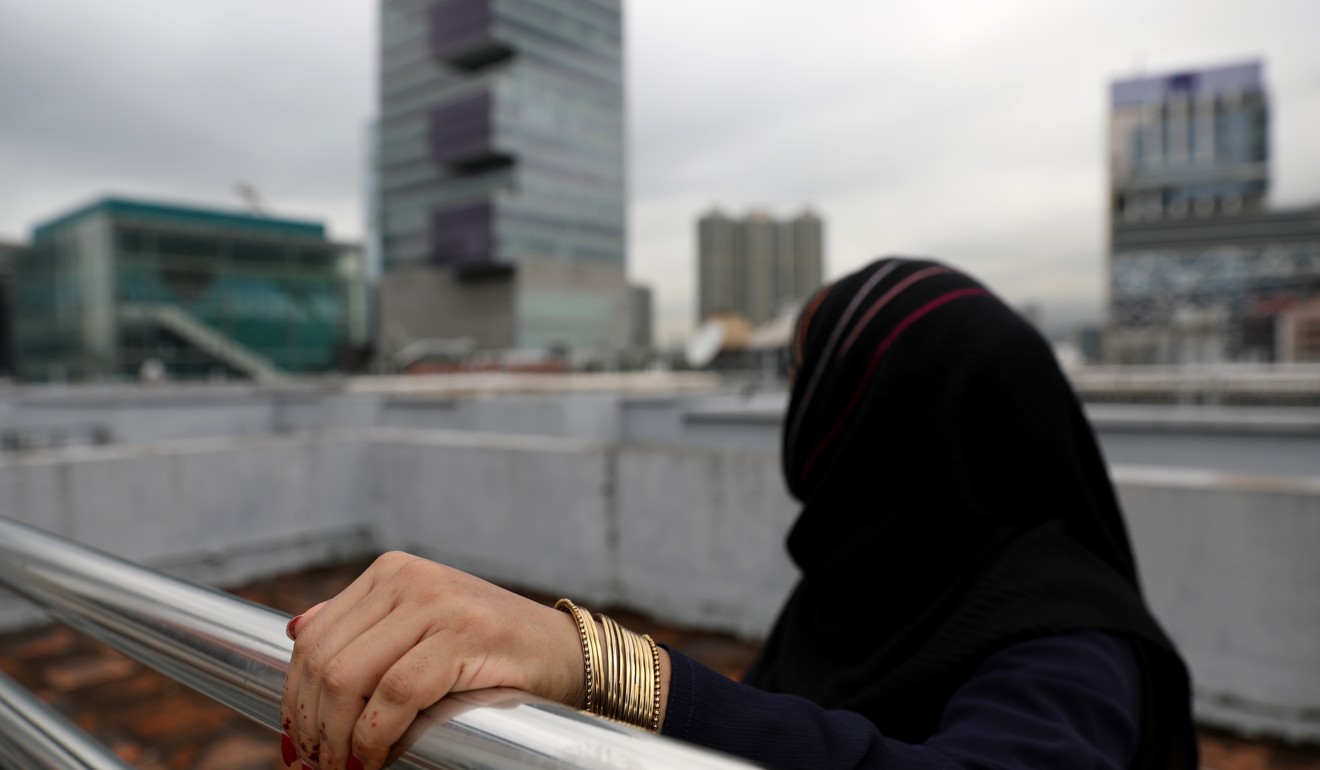 Pakistani Urwah, 31, (not her real name) arrived with her husband and five-year-old son in 2015, saying they were persecuted at home. They are still waiting for their non-refoulement claim to be processed.
All their housing and utilities coupons go towards the HK$6,000 rent for a one-room flat in a dilapidated building in To Kwa Wan.
"The biggest difficulty is having no money," says Urwah, a trained engineer.
She spent her first two years in Hong Kong feeling depressed at having to stay home. "I felt I had the hands but I couldn't use them," she says.
Those who are educated and skilled prefer being allowed to work instead of relying on charities. But only those recognised as refugees may apply for approval to start working.
To get back on her feet, Urwah began taking part in community activities and became a volunteer, teaching English to other asylum seekers.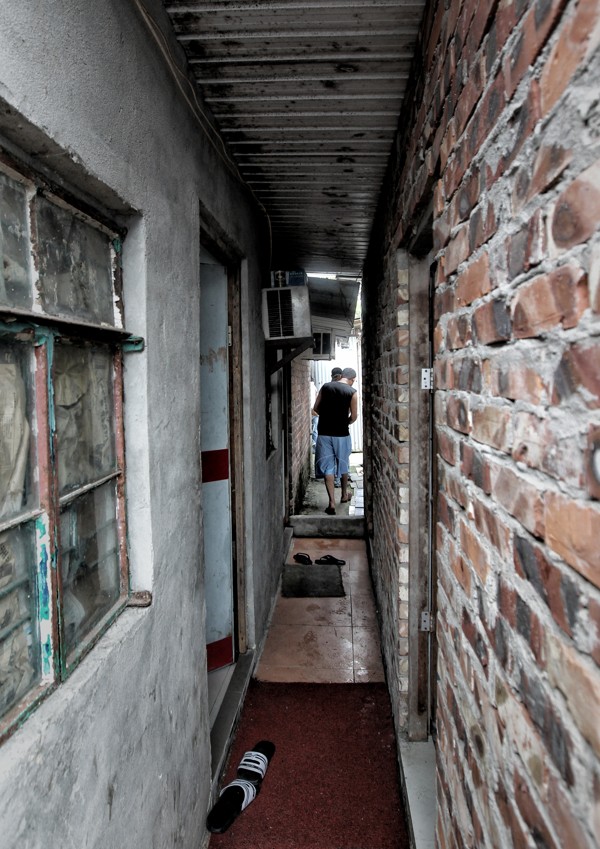 Bleak future for children
Eighteen years have passed since John arrived in Hong Kong. He resisted being sent back to Pakistan and his non-refoulement claim was rejected twice. He is now on his third appeal.
Looking back, he says he sometimes feels it was a mistake to have married and had four children.
"My life is, day by day, getting lost," he says.
The children of asylum seekers, including those born in Hong Kong, inherit their parents' illegal status. Although they can attend school free of charge, many extra expenses like school uniforms, books and extracurricular programmes are not covered.
The government only supports their education until secondary school and, like their parents, they too are prohibited from working.
There are about 900 children with pending claims, according to Annie Li, senior research and policy officer of non-profit organisation Justice Centre Hong Kong.
"The government should not turn a blind eye to these children," she says. "If it does not revise the policy and have those children's best interests in mind, there will be a major social issue.
NGOs have stepped up to support asylum seekers, handing out food and necessities as well as organising programmes for them to get engaged in the community. A growing number of Hongkongers have also volunteered to help.
Urwah says she is grateful to many kind people in Hong Kong, including a neighbour who shared an internet connection with her and a volunteer who teaches her son Chinese.
Isabella Ng Fung-sheung, founder of the Hong Kong Society for Asylum Seekers and Refugees, says Hongkongers care about human rights and this should extend to refugees and asylum seekers in their midst.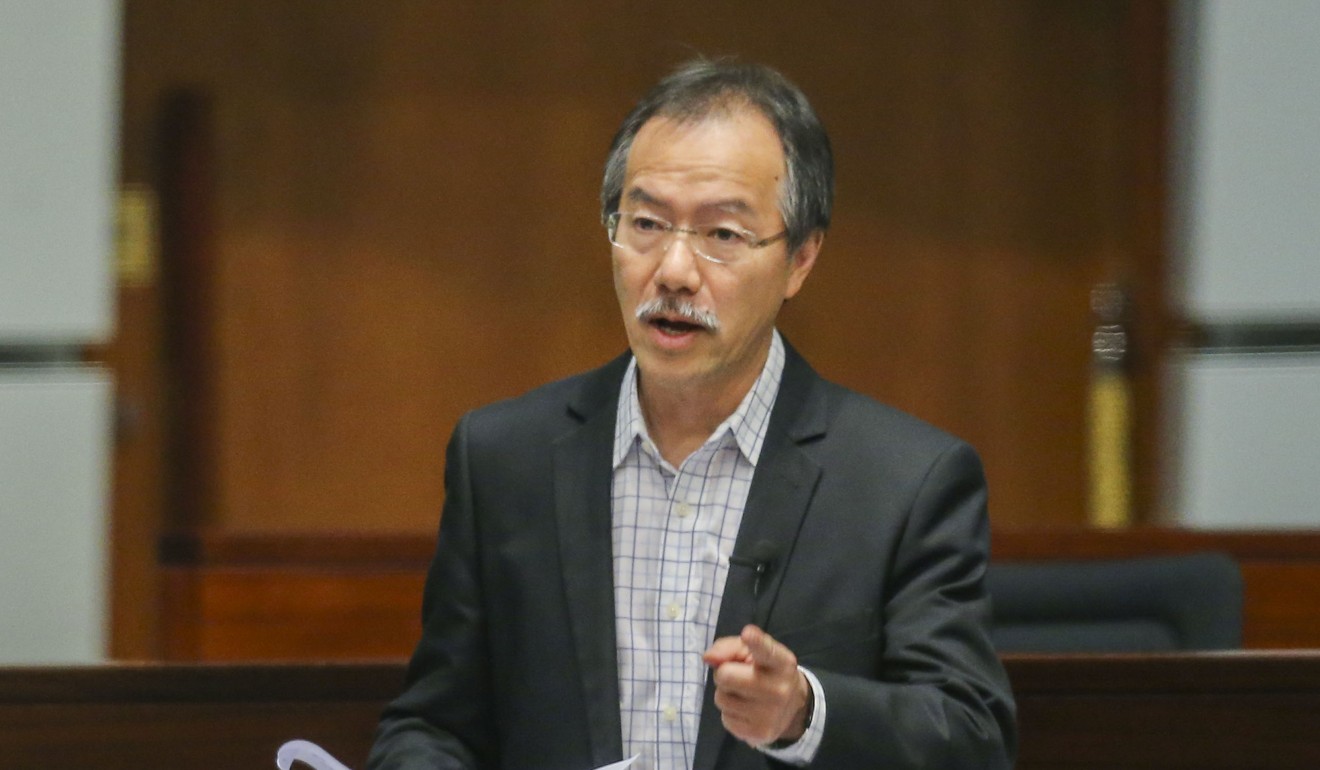 "As citizens of an international city, we are not only legally bound but also morally bound to uphold the human rights principle," says Ng, an assistant professor at the Education University of Hong Kong.
Lawmaker Fernando Cheung Chiu-hung has been speaking up about the need to improve the living conditions of asylum seekers and thinks Hong Kong can take a more humane approach.
Current policies are focused on curbing or deterring people from coming to seek protection, and limiting the financial support for those already in the city.
"Hong Kong is treating refugees and asylum seekers terribly," he says. "There is a discriminatory attitude towards them, from the administration to the general public."
Noting that many asylum seekers are educated and skilled, he says they can be allowed to work in certain sectors which lack manpower, such as residential care homes.
But he feels the issue has become politicised to the extent that those who express concern for these foreigners are attacked for "selling out Hong Kong".
"I'm not optimistic about the situation of asylum seekers in Hong Kong," he says.