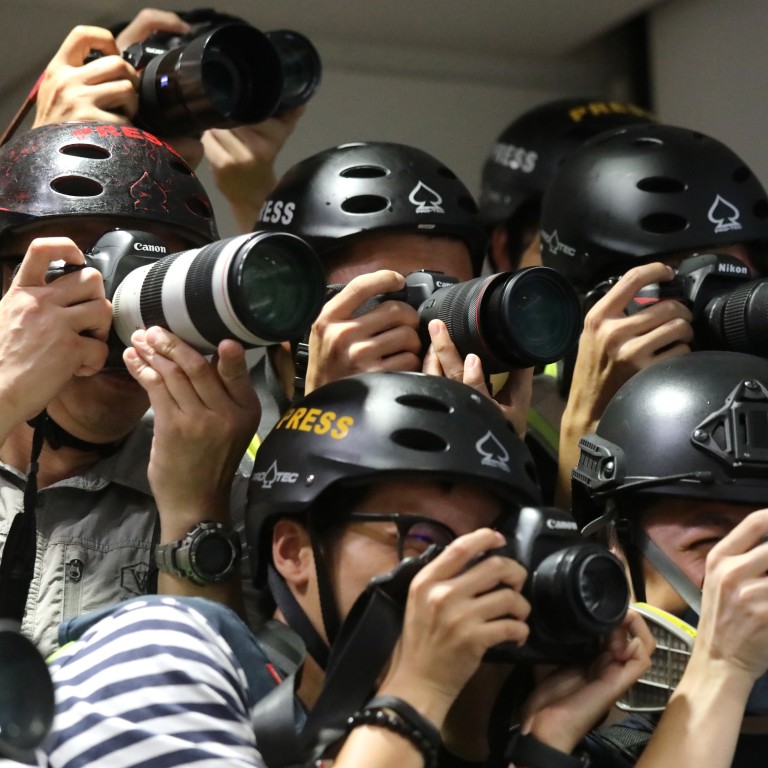 Press freedom in Hong Kong 'at its worst' with journalists attacked and berated by police and protesters on both sides of extradition bill clashes
New low for media freedom, says Hong Kong Journalists Association, as it publishes annual report
Union predicts situation will decline further, on the back of protest abuse, self-censorship and visa issues
Press freedom in the city had fallen to its lowest level amid reporters being attacked at rallies by police and protesters, the Hong Kong Journalists Association warned on Sunday.
The city's longest established union for working journalists, which outlined its observations with the release of its annual report, also raised fears the situation would only deteriorate further.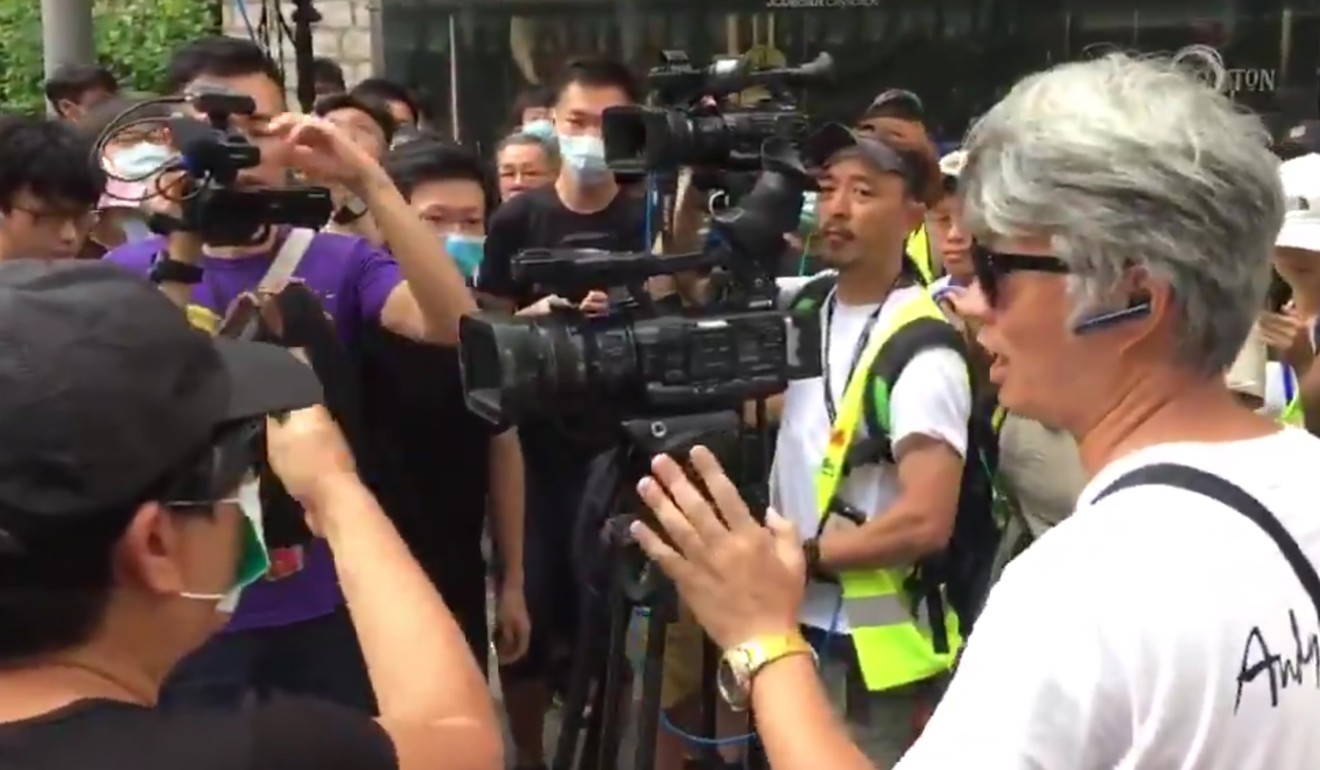 "We have seen violence, excessive use of force, harassment and abuses by police and protesters from both ends of the political spectrum against journalists at anti-extradition law rallies for various reasons," Yeung said.
"[This] will really restrict reporters' freedom to report and ultimately people's right to know," he added.
The association said it had received 29 cases of complaints from the media against police officers over the alleged use of excessive force while covering anti-bill protests, with 27 incidents previously reported to the Independent Police Complaints Council.
One of the two cases from a week ago involved a reporter being hit by police and breaking a finger bone, the association added.
Protesters had been calling for the government to fully withdraw the bill instead of just suspending it.
If passed, the bill would allow the transfer of fugitives to jurisdictions with which the city has no extradition deal, including mainland China, where critics say there is no guarantee of a fair trial.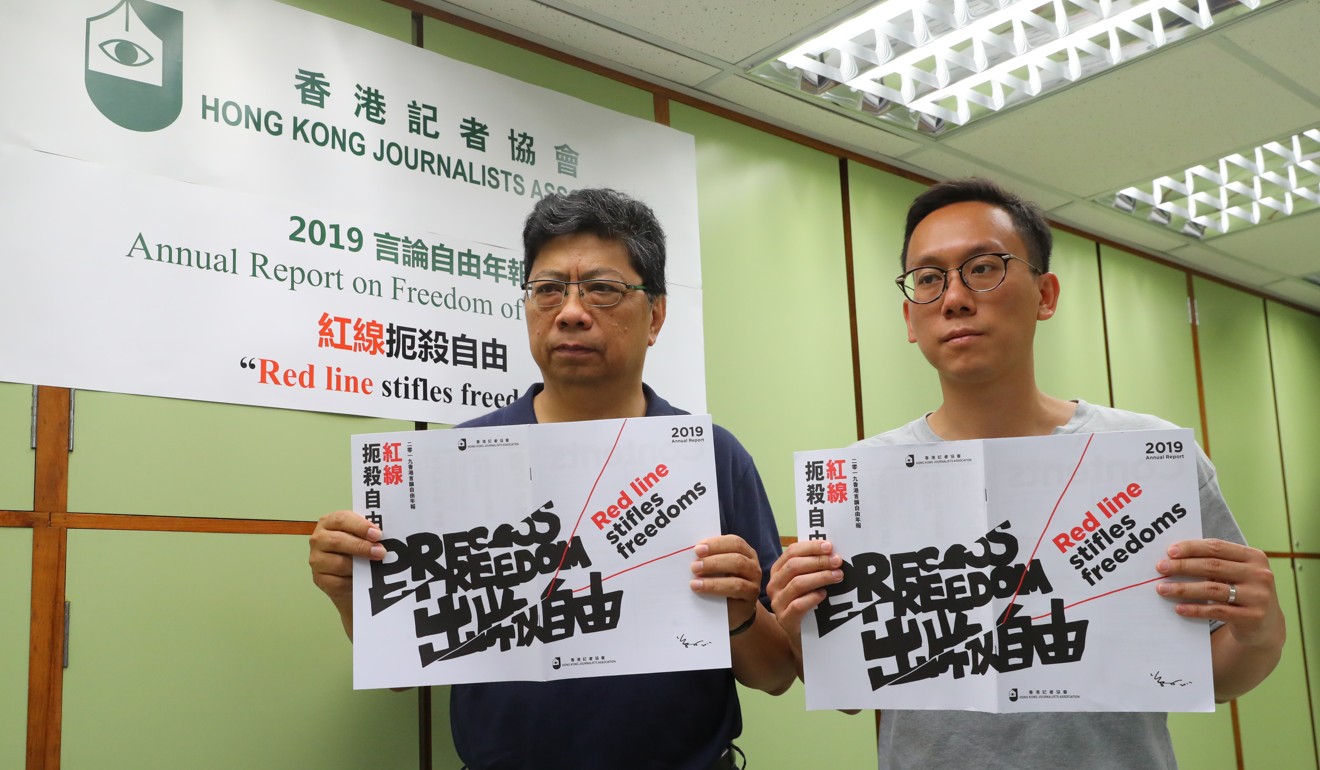 Yeung also cited other incidents, including the denial of Financial Times Asia news editor Victor Mallet's work visa after he chaired a talk at the Foreign Correspondents' Club by Andy Chan Ho-tin, then convenor of the pro-independence Hong Kong National Party, despite objections from Hong Kong government and Beijing.
"We probably have not yet seen the worst," Yeung said.
Lam Yin-pong, an executive committee member of the association, mentioned how frontline reporters had been verbally and physically attacked by the police, including tear gas being fired at a bunch of reporters despite identifying themselves as media.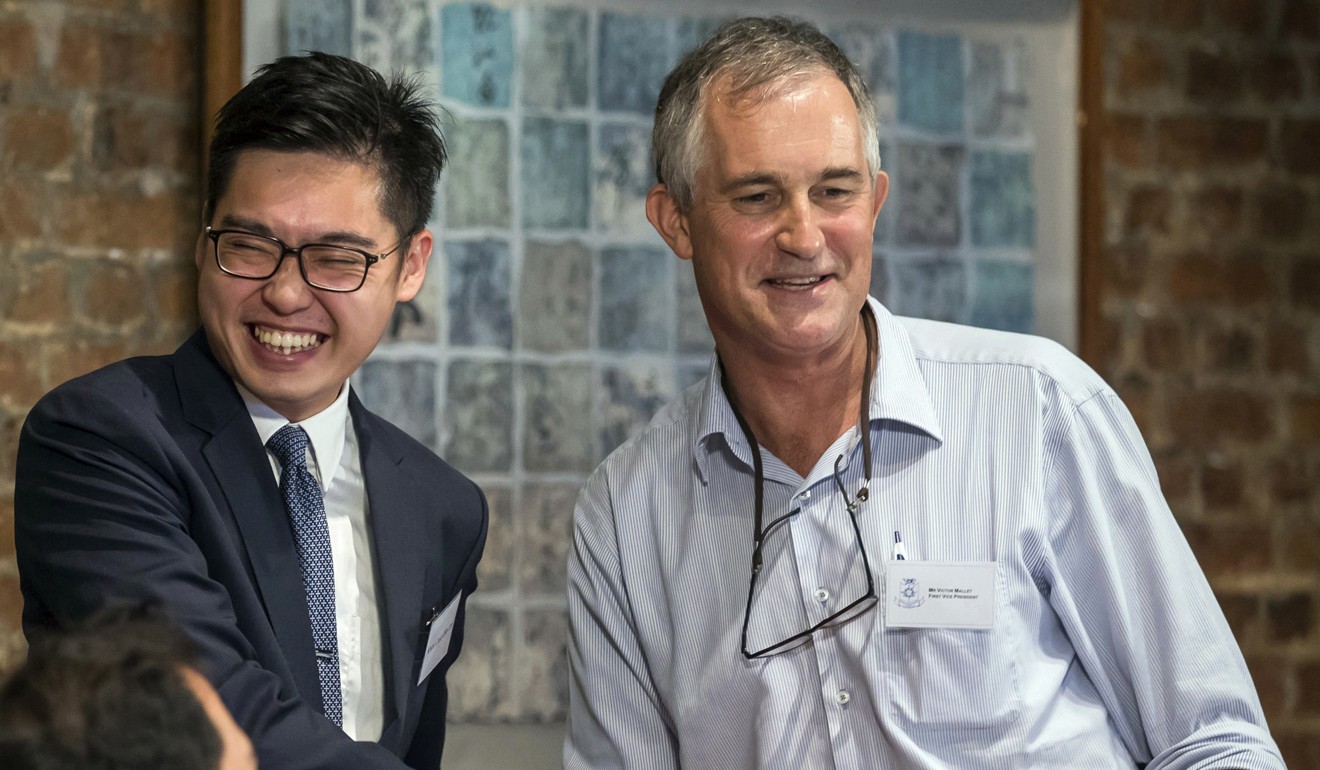 Lam said there was no single incident that led to the past year being the worst on record for press freedom, adding: "In the past, the deviation from press freedom was more inconspicuous but now it is very obvious."
Yeung said there were also concerns that a "red line" warning delivered by President Xi Jinping two years ago – for the city not to undermine Chinese sovereignty – had a negative impact on how media handled politically sensitive stories, raising the spectre of self-censorship.
The association called on the government to withdraw the controversial bill, speed up the enactment of a freedom of information law, and set up an independent investigation committee to probe the police's alleged violence or harassment against reporters.
This article appeared in the South China Morning Post print edition as: press freedom at new low, journalists warn