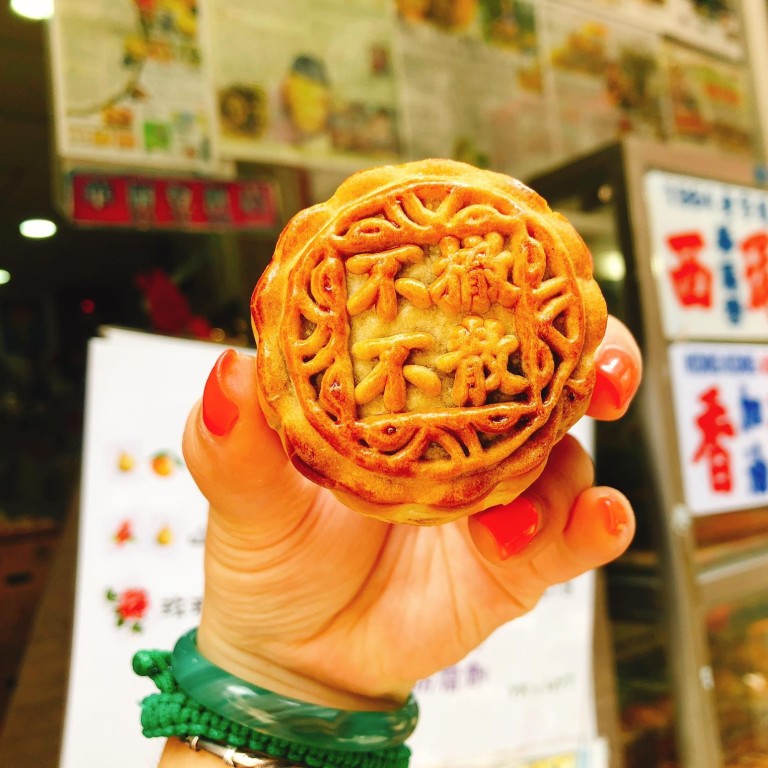 Hong Kong bakery finds success with anti-extradition mooncakes and cookies – but police supporters bite back
Wah Yee Tang Bakery in Sheung Wan has sold out of pro-protest baked goods – and left customers clamouring for more
But police supporters call to boycott the shop because 'the products will lead youngsters astray'
A Hong Kong bakery has won over the protest crowd with mooncakes and cookies inscribed with anti-extradition slogans, but the politicised baked goods have given rise to boycott calls – and worse – from police supporters.
Wah Yee Tang Bakery in Sheung Wan began making the mooncakes on Monday. The shop's owner, who wished to be known as Naomi, said the proceeds from the pro-protest products would be donated to a fund for those injured
during demonstrations
. By Thursday, she said all the anti-extradition cookies and mooncakes had sold out – and customers were clamouring for more.
"I started making cheeky mooncakes last year, but I usually do quirky designs on my products throughout the year. This year, there were some funny phrases [from the extradition protests], so I had the templates made," said Naomi, who represents the third generation of her family to run the Wah Yee Tang Bakery, which was founded by her grandfather in 1984. She now runs the shop with her mother.
Since early June, Hongkongers have made T-shirts, placards and stickers with protest slogans. Some called for unity and others denounced the government's
now-suspended extradition bill
, which would have allowed Hong Kong to handover fugitives to jurisdictions where it lacks transfer agreements, most notably mainland China.
The pro-protest baked goods on offer at Wah Yee Tang had phrases like "no withdrawal, no dispersal", "
be water
" and a Cantonese expletive that police shouted at reporters during clashes. One line of biscuits was shaped like a cat and inscribed with "press freedom".
The bakery has made tongue-in-cheek mooncakes in the past – at times mimicking the pronunciation of swear words. Naomi said she had not planned to bake mooncakes with the Cantonese expletive against reporters on them, but was convinced after a customer – a journalist – requested them as gifts to hand out to colleagues.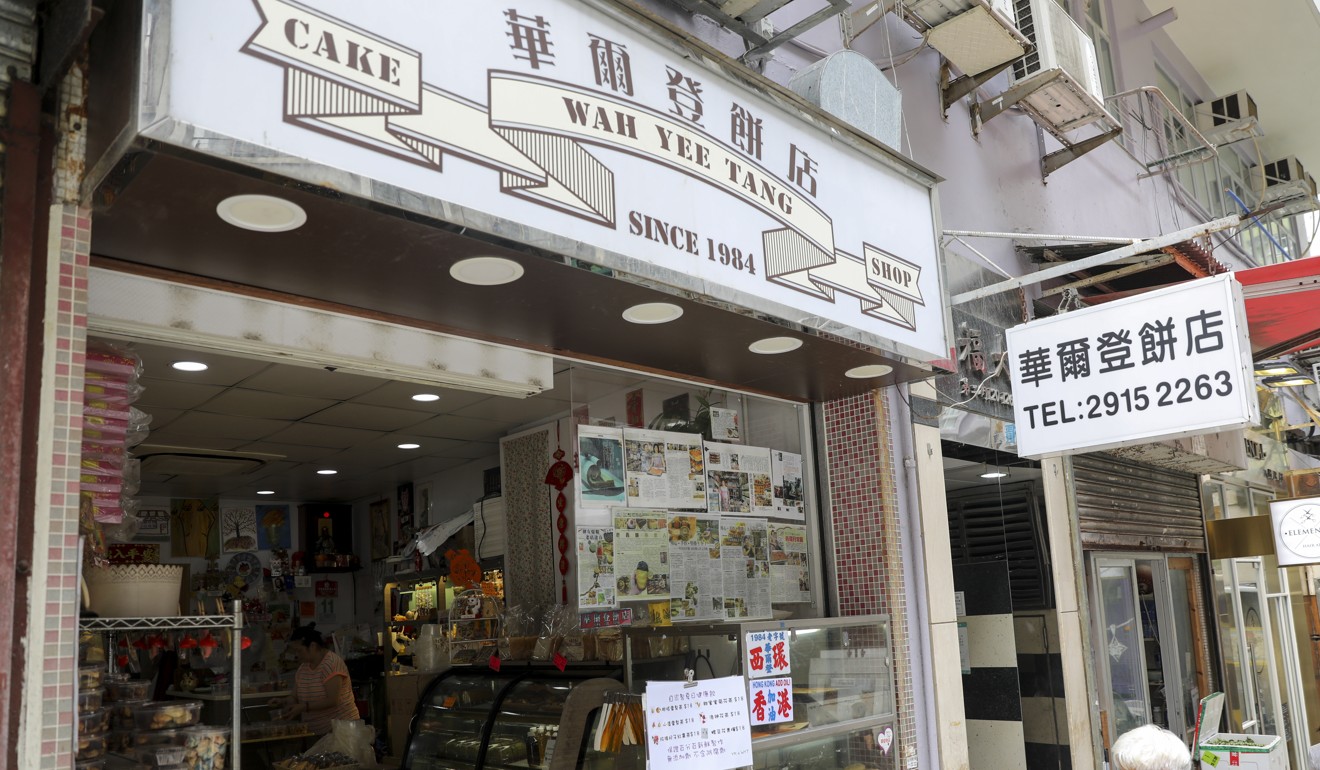 "I decided I would sell the mooncakes anyway, to take back the phrase and turn it into a positive thing and to show respect to the reporters," Naomi said.
The bakery's Facebook page thanked customers on Wednesday: "You all have too much love. Today's order was the largest we have ever received."
But customers wanted more. Naomi said she has 2,000 pending orders for the mooncakes, even after turning some down.
Online comments on the bakery's Facebook page pointed to the historical significance of putting political messages on the mooncakes. They referenced a folk tale that tells of how secret
messages smuggled in mooncakes
helped people in China fight the Mongol empire in the 13th century.
Pictures of the cookies and mooncakes were also posted on a
pro-police Facebook page
. The comments called on supporters to boycott Wah Yee Tang because "the products here will lead youngsters astray". Other comments piled on with curses and threats to close down the long-standing bakery.
"I was actually really angry about this. I was not being very radical," Naomi said. "But I'm not scared of them, I'll just keep doing what I've been doing."
Wah Yee Tang and its staff had promised to continue baking the pro-protest cookies and mooncakes. In another Facebook post, Naomi said if the bakery could not make enough to keep on the shelves, customers could pre-order for pick up.
This article appeared in the South China Morning Post print edition as: Bakery finds sweet success with protest mooncakes