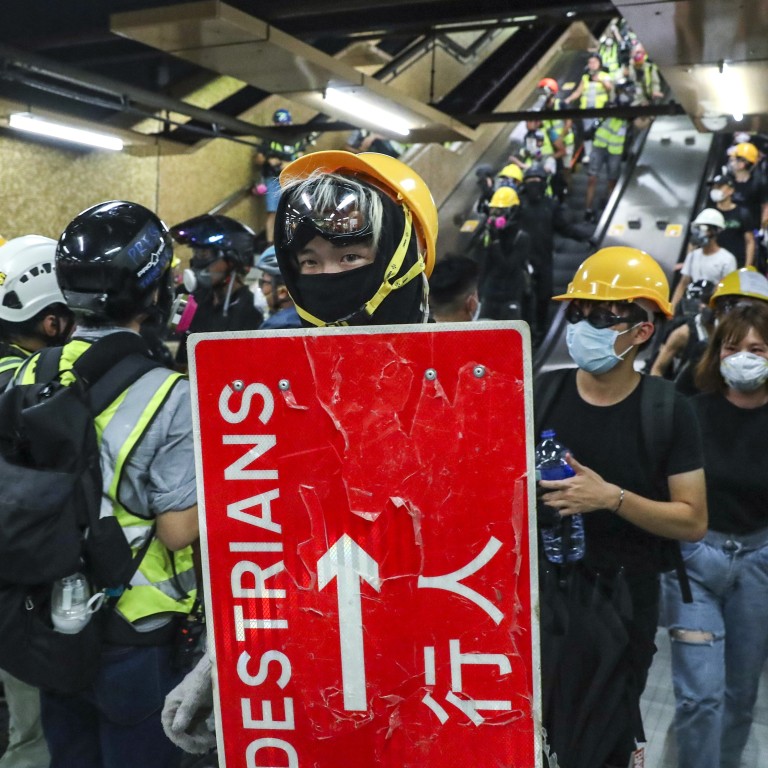 Supporters find ways to feed mostly young Hong Kong extradition bill protesters amid concern some are 'fighting on empty stomach' after buying protective gear
Viral appeals online spark wave of generosity in the form of donated items, as well as food and shopping vouchers for frontline demonstrators
Help includes job-matching platform for those arrested and out on bail
Some Hongkongers have been exploring ways to feed extradition bill protesters through donated food coupons and meal vouchers, following appeals made online that the mostly young demonstrators have little money left after buying protective gear.
The requests, which have gone viral since Monday, sparked generous contributions from supporters, who sympathised with what they saw as weary protesters staging demonstrations that lasted hours on end.
The rallies have increasingly ended in violence and deepened social divides, as escalating tensions led to clashes between protesters and police, with officers using tear gas, rubber bullets and beanbag rounds to disperse crowds.
One volunteer group, which spoke to the Post, said they had collected HK$200,000 worth of coupons which can be used in shops including food outlets, bakeries, and supermarkets, as well as prepaid Octopus cards and masks.
"We have been on the front line, and we have seen situations like five protesters sharing a box of takeaway rice," said Peter Lam, one of the volunteers.
"Many frontline protesters have already spent plenty of money buying protective gear, but they give lower priority to [addressing] their hunger," Lam said.
Protesters have taken to wearing goggles, helmets and gas masks to prepare for confrontations with riot police. A full set of such gear can cost a few hundred Hong Kong dollars, depending on the level of protection. Other standard field items brought by protesters include umbrellas, eye drops, cling film and first aid materials.
Supporters said the cost for such products, which might have to be replenished, were a burden for those who were still students.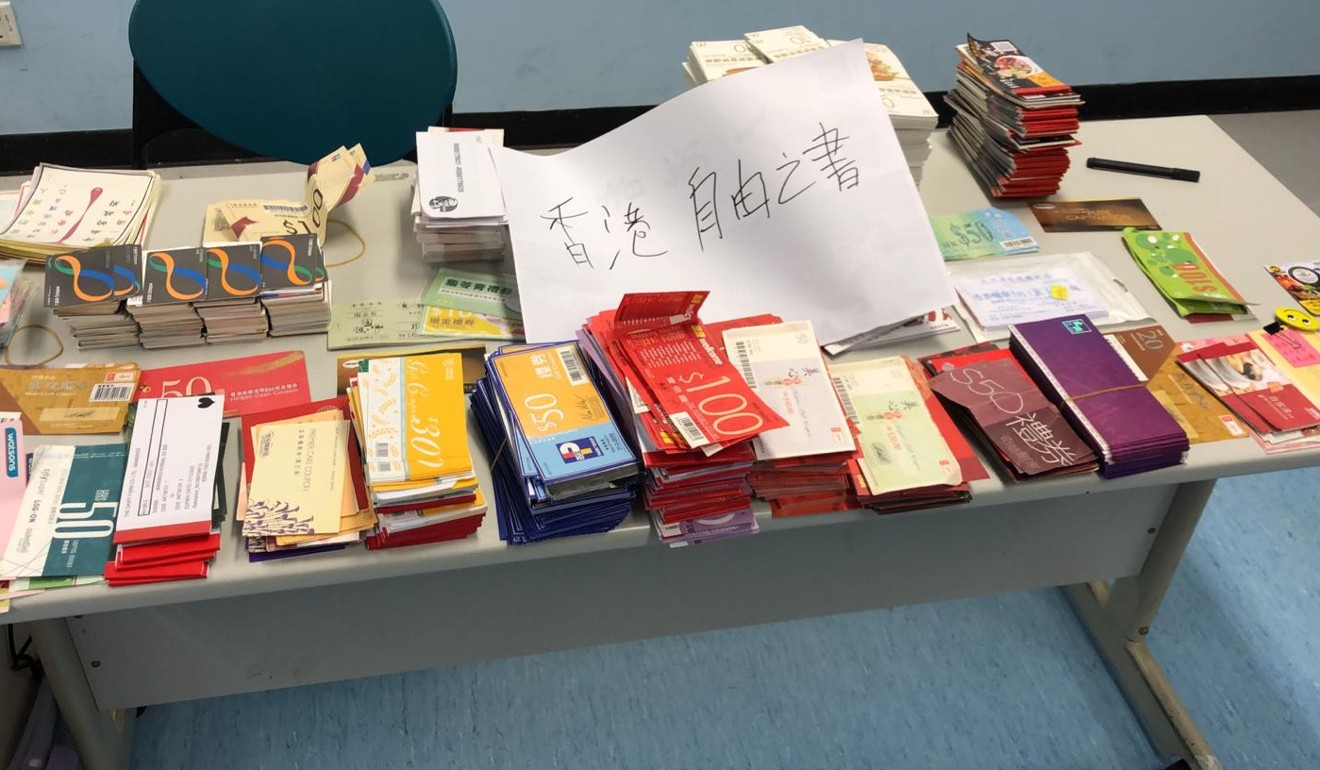 Lam was coordinating his action with a group of roughly 30 volunteers to collect donated items by a street booth. Since Tuesday, they have received coupons for different shops and other materials.
Lam said the donations would be distributed to protesters on the front lines in coming events, as well as through the student unions of universities.
To avoid falling foul of the law – 44 people have been charged with rioting – online users were careful with their choice of words when mobilising support for protesters. In some posts on social media or online forums, protesters were called "children" while those showing support termed themselves "big brother", "big sister", "dad" or "mum".
A designer who only gave his surname as Tsang also said he initiated a similar drive. Tsang, who gives food vouchers to the elderly, said he had been collecting coupons of fast food and bakery chains.
"This is an action to show that Hongkongers are really concerned about [the political crisis]," Tsang said. "Some people are unable to go to the front line, but they still want to help."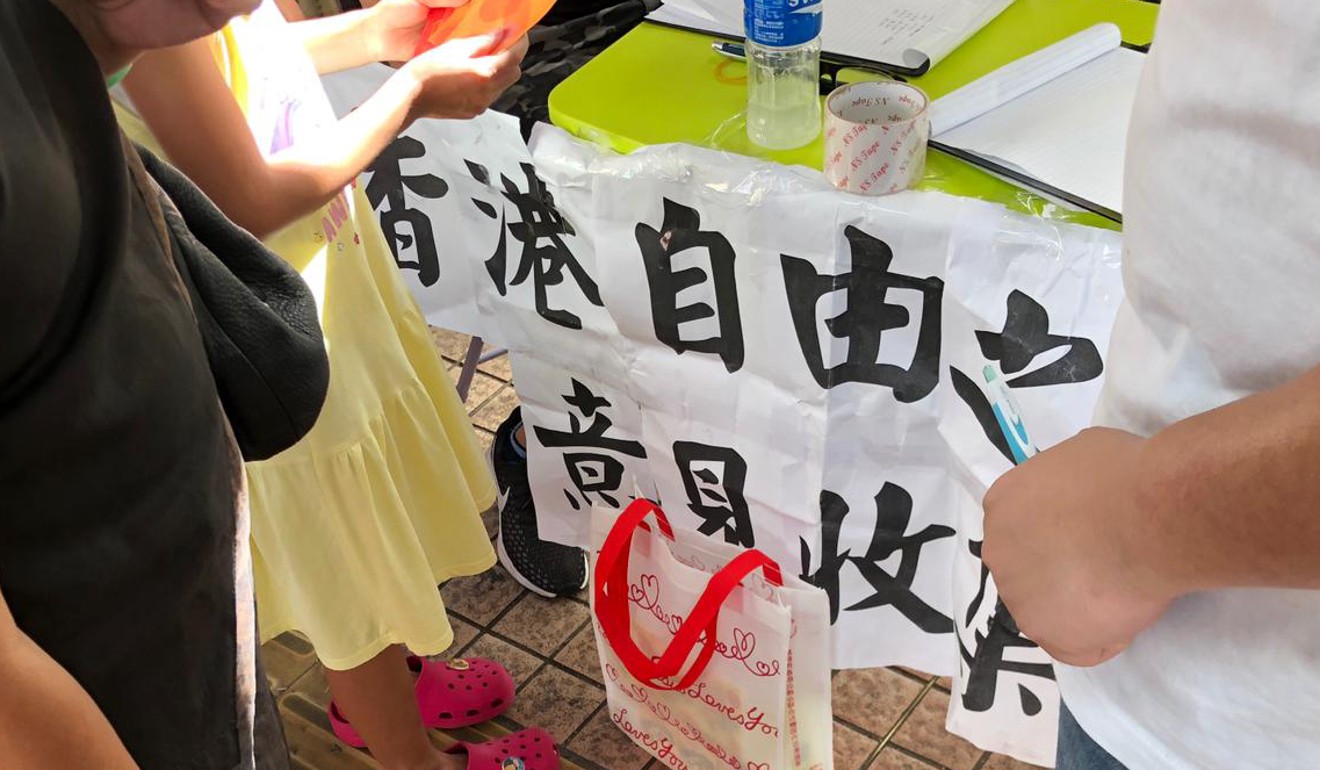 He said his coupons would be handed out to protesters through social workers, church pastors and other volunteers taking part in demonstrations.
Kan Wan-yan, 34, a bank employee, said she cried when she heard that frontline youngsters at the protests had to "fight on an empty stomach".
"The next day I went to buy 20 $100 Wellcome [supermarket] coupons for them," she said. "I asked around among friends to see what was the best way to deliver the coupons, but it seemed they were asking the same question too!
A group of people claiming to be employees of HKTVmall, an online retail platform, also threw their support behind such actions. They are planning to allow protesters to anonymously collect items paid by staff at the outlet's pickup points across the city.
Other forms of support that have emerged include an online job-matching platform for protesters who are arrested and released on bail.
On popular online forum LIHKG, some protesters shared how they encountered acts of kindness from strangers.
"When we were eating in a restaurant the other day, our bills have been secretly paid for by [people] sitting next to us, who must have heard our conversations. I really felt like crying," one user posted.
The user also said his friends' parents did not support the protest and would not give them food if they stayed out late.
But the user added that protesters still preferred items such as masks, goggles, helmets and gloves, instead of being invited for a free meal as they did not know who to trust.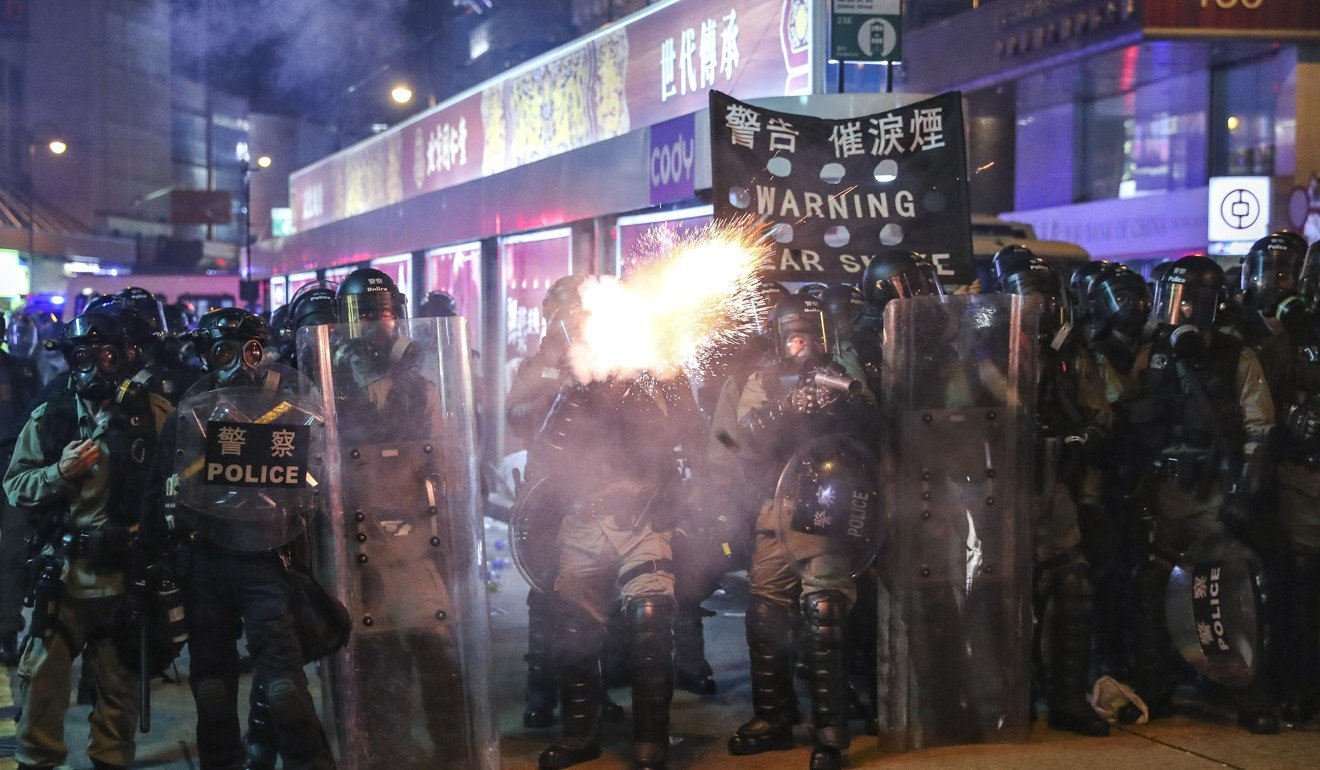 "Please do not ask us to accept cash, we have our dignity and pride too," the user wrote, stressing that they were thankful for the support.
But not all residents in the city were as supportive – non-cooperative movements on the MTR network during the morning rush hour received mixed reactions from passengers.
On Tuesday night clashes broke out at police stations in Kwai Chung and Tin Shui Wai, where the force said 23 officers were assaulted by protesters and splashed with corrosive liquid.