LGBTQ
Get more with myNEWS
A personalised news feed of stories that matter to you
Learn more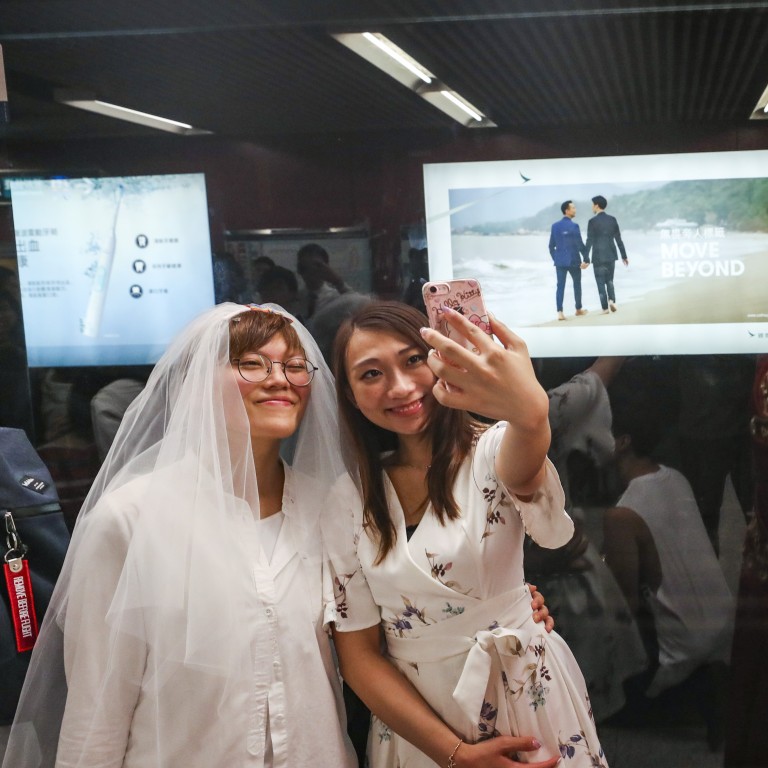 After legal win for LGBT residents, Hong Kong Marriage Equality hopes city can follow in Taiwan's footsteps
Outfit aims big by focusing on one issue, and looking to win over people who do not already sympathise with the cause
Activists hope city can follow in Taiwan's footsteps on same-sex marriage
Hong Kong's LGBT rights activists have renewed their push for marriage equality by launching the city's first pressure group dedicated to putting same-sex unions on the statute books.
The group hopes Hong Kong can follow in the footsteps of Taiwan, which recently legalised the marriages after a landmark court case.
Hong Kong Marriage Equality, a non-profit organisation launched last Thursday to coincide with the Qixi Festival, also known as the Chinese Valentine's Day, will begin a campaign blitz in the coming months, involving community-based activities and focus group research, in an attempt to win over people who do not already sympathise with their cause.
"There's no point just preaching to the choir and talking to the faithful. We have to reach out to the non-believers, the waverers, and the yet-to-be-converted people in the middle ground to listen to their concerns and win them over," Jerome Yau, the group's co-founder, says.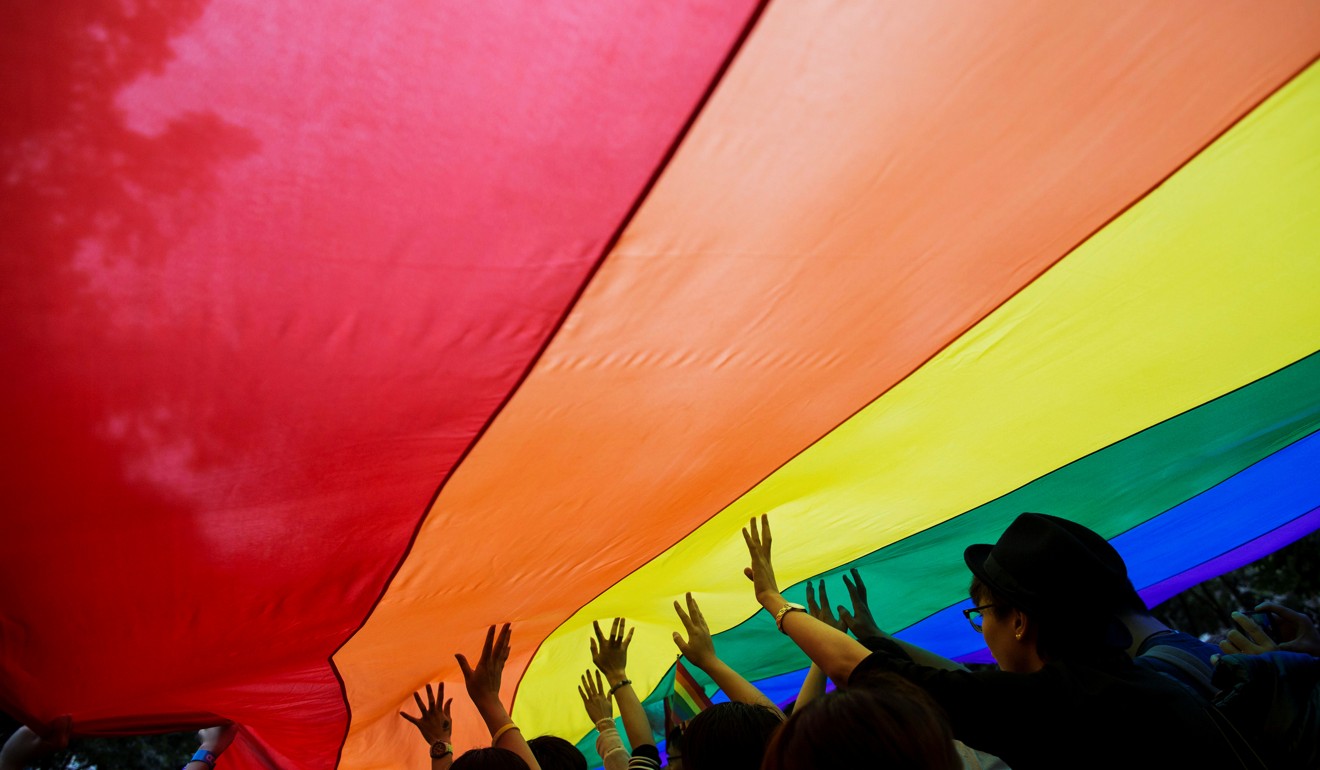 In May, Taiwan became the first jurisdiction in Asia to pass same-sex marriage into law, following a landmark 2017 decision in which its constitutional court ruled against denying homosexual couples the right to marry.
A month later, Hong Kong's LGBT movement received a huge boost when senior immigration officer Angus Leung Chun-kwong
won a legal battle against the government
, when the Court of Final Appeal granted the city's gay partners the right to submit joint tax returns. Gay civil servants were also given spousal benefits, including medical and dental, in line with those of their heterosexual colleagues.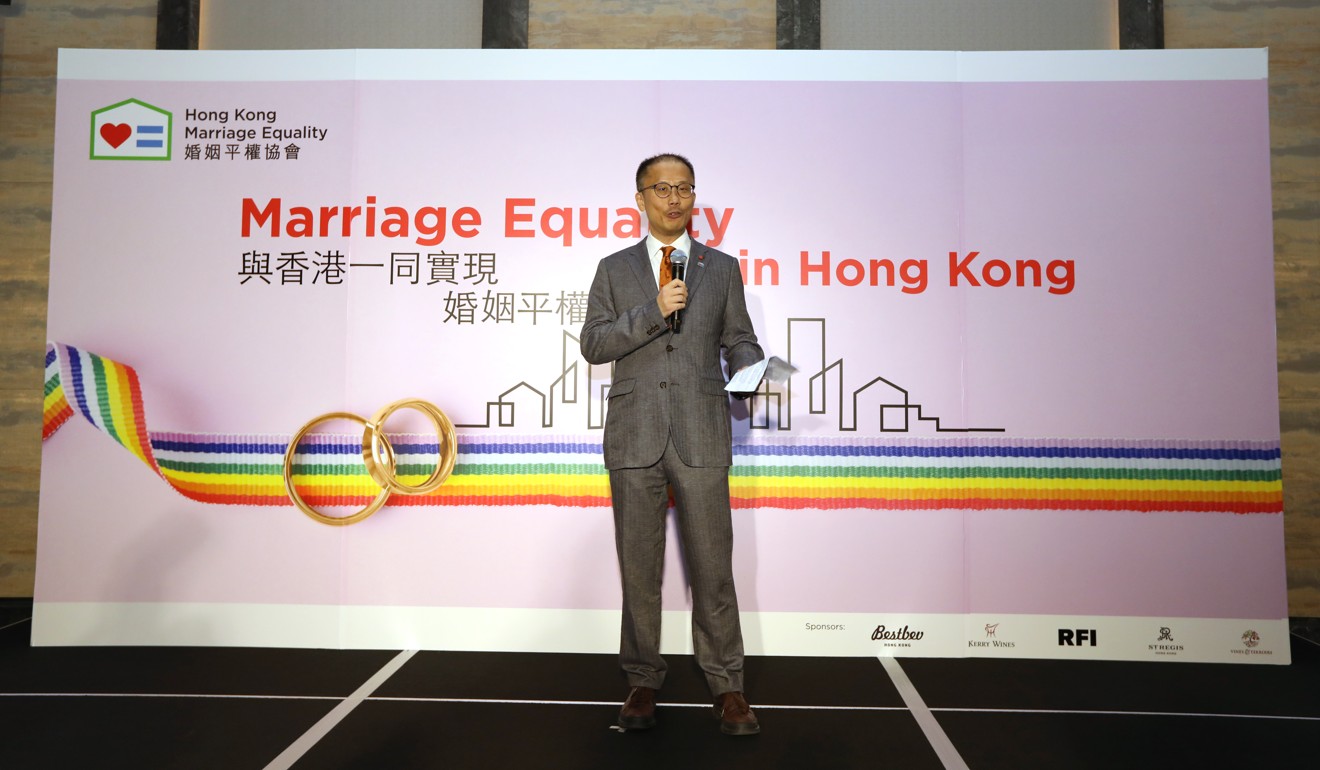 Yau says the time has come for the city to legalise same-sex marriage. The group had yet to formulate the details of its plan to engage the community, but Yau encourages people from sexual minorities to take part by sharing personal stories and talking about the issues with people around them.
Making his pitch to conservative city residents, Yau says "marriage is about love, devotion, kinship, stability and emotional fulfilment. After all, everyone has the right to happiness, no matter who you are and who you love".
"There is also a strong body of evidence supporting the positive social impact of marriage, which is good for mental health and can reduce stress. That will in turn increase corporate productivity and profitability, and so there is a really strong case why marriage is good for business too," he adds.
Ricky Chu Man-kin, chairman of the Equal Opportunities Commission, the city's equality watchdog, however, expresses a preference for a step-by-step approach, prioritising anti-discrimination initiatives.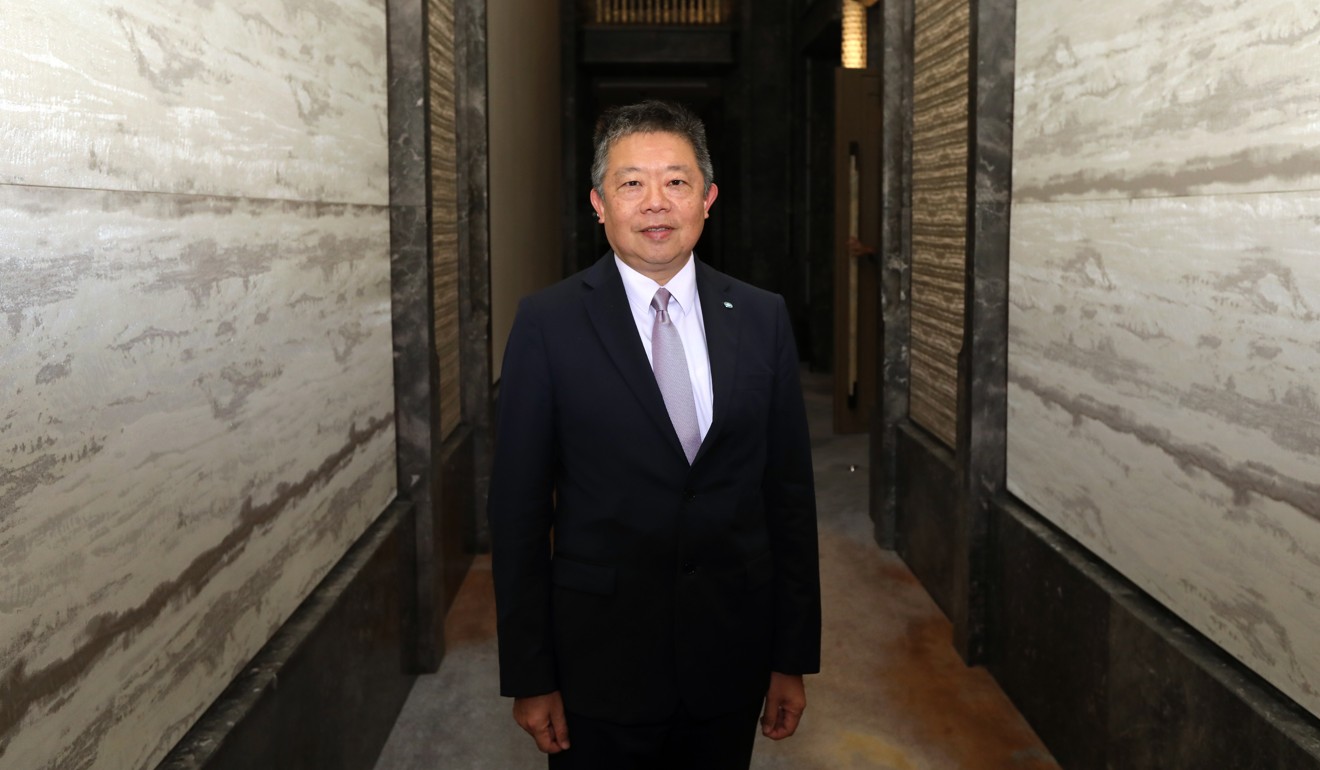 "I welcome the launch of Hong Kong's first organisation devoted to the fight for same-sex marriage. I believe that is a long-term goal for the city. I hope the group can help forge consensus in the community to make that goal possible," he says. 
Suen Yiu-tung, a gender studies professor at Chinese University, says the new organisation has the advantage of a singular purpose, as opposed to other LGBT umbrella groups, which have broader aims.
He says the group can "mobilise all its financial resources and army of activists with greater message clarity to fight for one goal and one goal only".
"But it has some hard work cut out for it to lobby and win government support for its cause," he adds.
Public sector worker Matthew Wong, 33, is in a 10-year relationship with his American boyfriend and says Hong Kong marriage laws are key pieces of discriminatory legislation that need to be tackled urgently.
"It is a matter of equality, simple as that. I am a law-abiding resident paying my fair share of taxes like anybody else. My relationship is not inferior to heterosexual relationships. Why should I be deprived of my basic right to marry the person I love?" he says at a launch event for the new group.
"I hope this new organisation can focus minds and bring marriage to the forefront of public debate so that we can make marriage equality a reality."