The Hongkongers from ethnic minorities who thank protest movement for helping them finally feel part of the city
Vivek Mahbubani says the 'negative burden' of ethnicity has been eased by solidarity felt from demonstrations
Despite being born and bred in Hong Kong, they report struggling to find sense of belonging amid widespread discrimination
Hongkongers from ethnic minority groups have said the protest movement has made them feel truly part of the city for the first time after suffering discrimination all their lives.
Vivek Mahbubani
, a comedian of Indian descent, said he had found his ethnicity a "negative burden", which led him to hate his own identity.
He was one of three born-and-bred Hongkongers with South Asian origins appearing at a press conference held by anti-government protesters on Monday, themed "no racial division in the face of tyranny".
Despite suffering prejudice, the group said they were hopeful for the future because they felt solidarity with mainstream society for the first time because of the sense of belonging offered by protesters.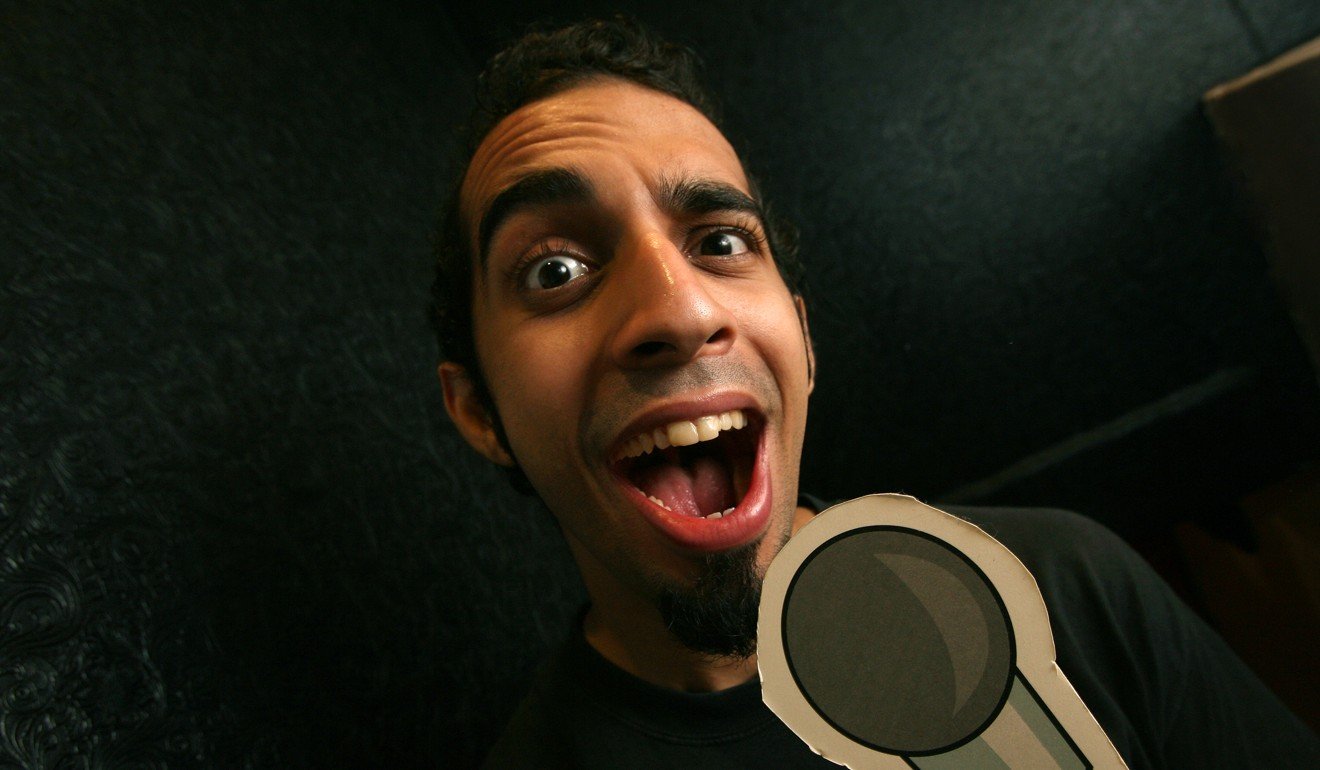 Mahbubani appeared at the Citizens' Press Conference without a mask while the other two speakers, who are of Pakistani descent, concealed their identities.
"This city is a place I call home," Mahbubani said. "It has shaped the way I think, my pace of living, as well as my identity as a person. The only thing it cannot influence is my race."
However, he said he had experienced discrimination as he described the difficulties of fitting into society.
It was challenging for many people from ethnic minority groups to find good jobs in Hong Kong because of societal prejudices and not being able to speak Cantonese, the comic added.
Mahbubani said he was fortunate his parents had sent him and his sister to a local school so they could learn Chinese.
"When I was around 16 or 17, there were a few years when I really hated my identity because it always seemed to have a negative burden and I could never, ever just fit in," he said.
Monday's press conference came after a series of incidents relating to ethnic minority groups had heightened tensions.
Fears of reprisals against the community led to a call to protect sites important to it, such as Chungking Mansions, a group of linked high-rises on Nathan Road housing cheap guest houses and South Asian restaurants; and Kowloon Mosque, the biggest mosque in the city.
During a protest on October 20, police water cannons sprayed protesters and members of the community, including Mohan Chugani, the former chairman of Indian Association, who were there to protect the mosque. The blue water also covered the entrance to the religious site.
However, a protester of Pakistani descent who called himself Fire expressed his disappointment and frustration over the incident at the press conference.
He wore a mask and surgical goggles to cover his face and had his voice distorted when he spoke.
"I absolutely do not accept this apology," he said. Fire added that it was clear from video footage that police intentionally directed water cannons at the mosque.
Some at the event spoke about the difficulty of taking part in protests as Hongkongers from ethnic minority groups, saying negative stereotypes had them labelled "troublemakers".
They feared being more easily identified and targeted by police at demonstrations, said a man of Nepali descent, who could not attend the event but had his speech read out.
Explaining the sense of cross-community solidarity felt since the protests began, Fire said he heard someone from his community shout "We are also Hongkongers! We are also part of Hong Kong!" when many took to the streets to rage against the government on October 20.
To hear those words, which had been in his heart for so long, spoken out loud by someone else had moved him, the man said.
Mahbubani said there was a huge turnout for a spontaneous visit by protesters to Chungking Mansions to thank ethnic minority groups on October 25, the "busiest it has been in many, many years".
"As fellow Hongkongers, we connected," he said.