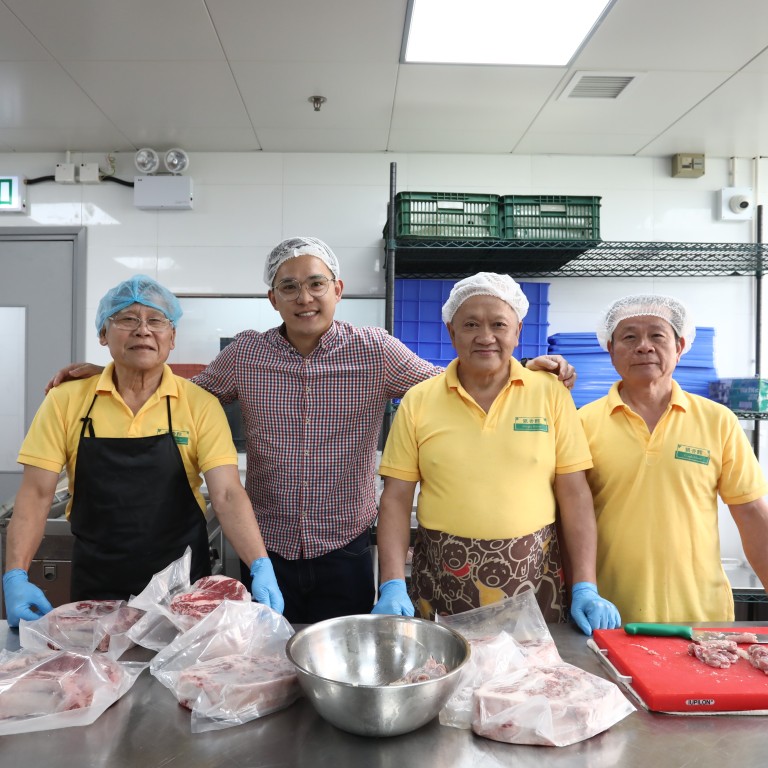 Hong Kong social enterprise offers older residents flexible working hours, tackles food overproduction, with Operation Santa Claus support
Food production line set up by charity is exceeding sales expectations, while offering 'comfortable schedules' for elderly staff
The project is one of the beneficiaries of annual festive campaign jointly organised by the Post and RTHK
Ng Hung, 76, is happy that he can continue working while he is still able.
"I want to make good use of my time," he says.
The septuagenarian, who has been in the food industry for much of his life, now practises his craft at a frozen food production line set up recently in Fo Tan.
"I do a five-hour shift for four to five days a week," Ng says.
His colleague, Chan Kin-wai, meanwhile, has decided he can dedicate a few more hours for cutting and processing meat at the unit, which was set up by a charity that has employed thousands of elderly people.
"I work 10 hours per day Monday through Saturday," says the 64-year-old, a full-time staff member.
The elderly workers, hired by Everbright Concern Action, are thankful that management has taken older employees' needs into account and worked out flexible schedules for them.
They also note the relaxed ambience the workplace offers.
The frozen food production line, which launched operations in August, was developed from an award-winning business plan.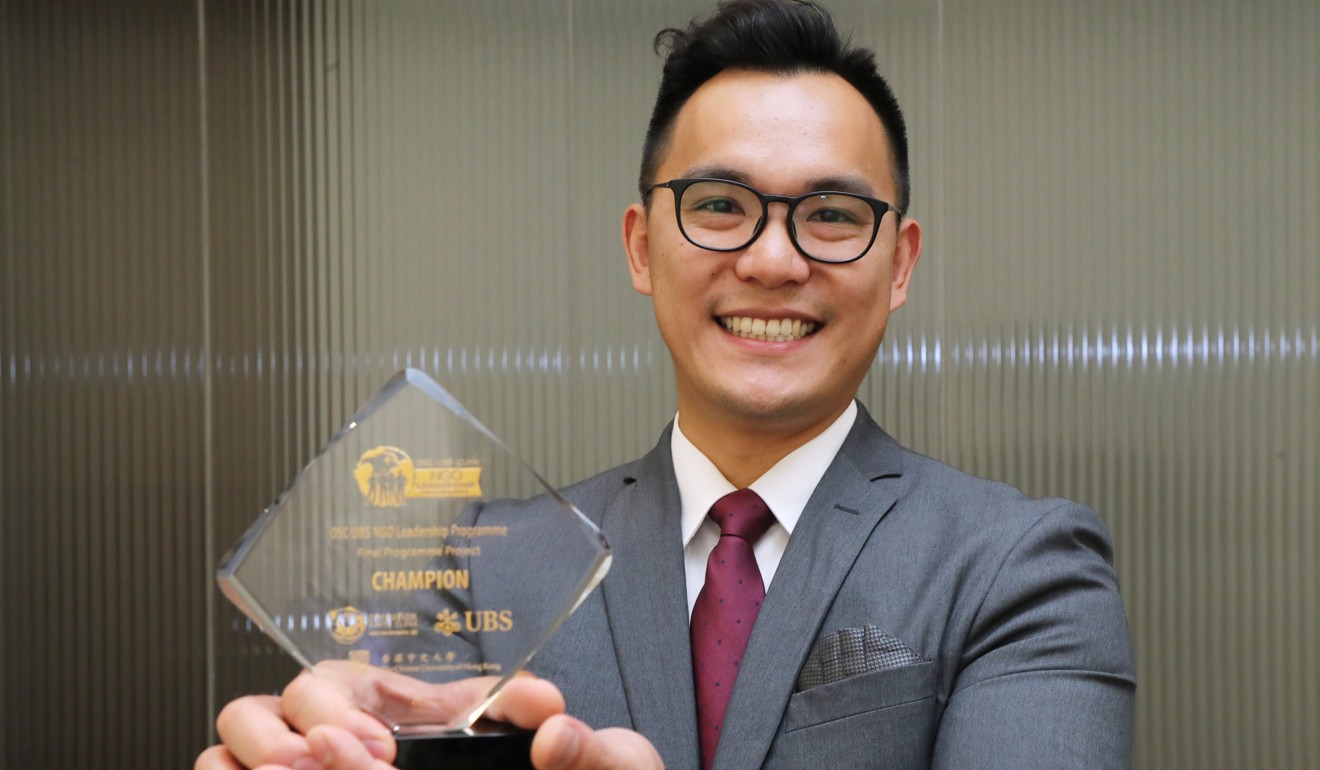 Emerging victorious from Chinese University's NGO Leadership Programme 2018 Pitching Day, the project was named last year as one of the beneficiaries of
Operation Santa Claus
, the annual fundraising campaign jointly organised by the
South China Morning Post
and public broadcaster RTHK.
The leadership training programme, sponsored by Operation Santa Claus and global financial services firm UBS, has enrolled more than 100 individuals from 87 organisations, including NGOs and social enterprises, since its launch in 2015.
As one of the highlights of the programme, participants were invited to make a presentation to bid for a cash award on behalf of a community project.
Last year's pitching day winner, Kenneth Choi Man-kin, works for Everbright Concern Action. He said the frozen food production line was launched with the help of HK$700,000 (US$89,300) from the charity.
He said the unit, which offered jobs suitable for the city's senior citizens, was operated in a cost-effective manner to ensure sustainability.
"We have created comfortable schedules that work for our elderly workers," he said.
Its operation involved selling frozen dinners made from organic produce, with a view to solving overproduction problems at some local organic farms.
"The sales so far have exceeded our expectations," he noted.
"The revenue, for the month of September alone, has already achieved about 45 per cent of our full-year target."
Choi said the unit's earnings performance had justified hiring its current staff of five, adding more employees would be needed for future expansion.
Everbright Concern Action, together with its partner, Gingko House, have set up multiple business divisions, including restaurants and an organic farm. More than 3,000 elderly workers have worked for their outlets since 2003.
Choi said his team had long been a keen supporter of employment for seniors and put a lot of work into creating a safe and comfortable workplace.
"In the case of the frozen kitchen, our elderly employees can take advantage of automation by using devices such as packaging machines," the executive said.