LIVE
As it happened: Hong Kong protesters vandalise and repeatedly set Cross-Harbour Tunnel tollbooths on fire
70-year-old man hit by brick in Sheung Shui clashes on Wednesday dies in hospital
Protesters have blocked roads and dug in to university campuses throughout the day
Topic |  
Hong Kong protests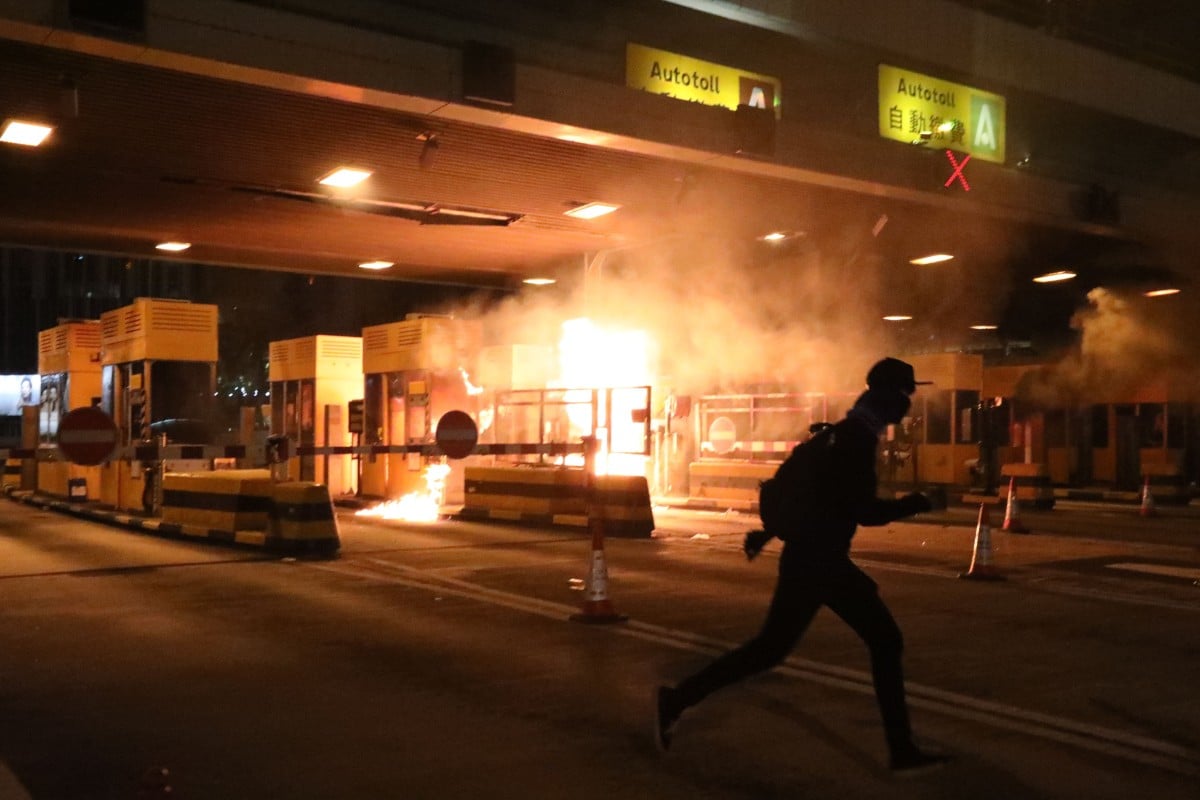 INTRODUCTION
Hong Kong has been paralysed by more traffic chaos on Thursday as protesters continue their new strategy of trying to grind the city's transport links to a standstill on weekdays. It is the fourth day in a row. 
The city woke to see police firing tear gas around the Polytechnic University in Hung Hom, where a major cross-harbour tunnel was closed and later had its toll booths again targeted by petrol bombs. Police also shot the chemical canisters in Sheung Shui and Tsuen Wan.
No solutions have been laid out to solve the ongoing crisis despite a late-night meeting on Wednesday held among the city's leader and top officials. 
But the Education Bureau decided to suspend classes at kindergartens, primary and secondary schools until Sunday, while major universities have announced they will shorten the term or replace on-campus classes with online lectures for now.
At Chinese University, protesters spent the day strengthening their barricades as the city's High Court dismissed an urgent bid launched by student leaders to bar police entry to the Sha Tin campus. Similar scenes have taken place at PolyU.
Reporting by Sum Lok-kei, Kathleen Magramo, Zoe Low, Karen Zhang, Phila Siu, Victor Ting and Jeffie Lam