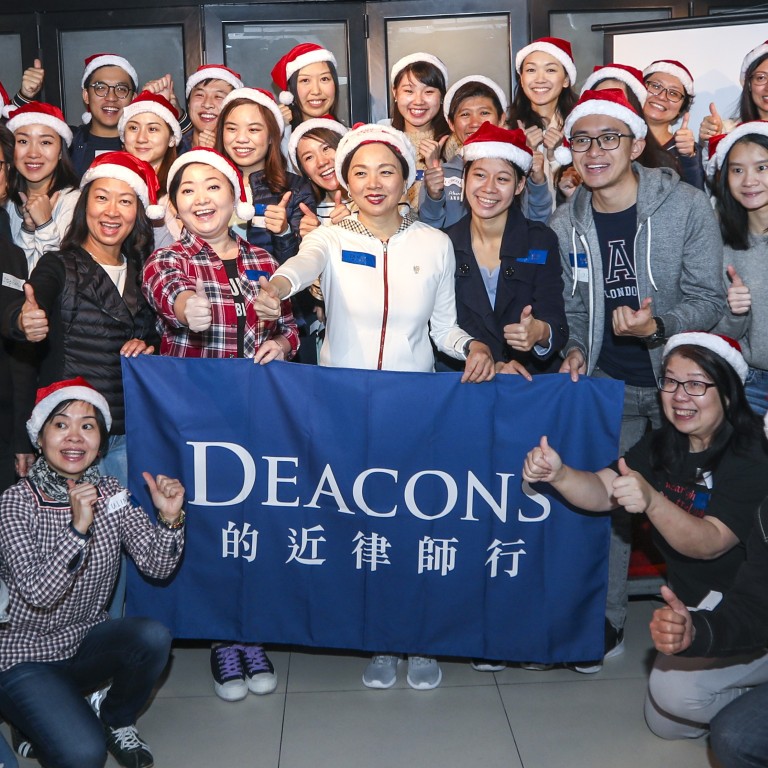 Hong Kong's legal and business services professionals laugh their stress away, part of Operation Santa Claus
Some 34 professionals take time out on Saturday morning to stretch and get into the magic of laughter to pursue emotional wellness
Occupational therapist Harrison Kong says laughter, intentional or not, is conducive to mental well-being
Dozens of legal and business services professionals from a law firm took time out on Saturday morning to stretch and get into the magic of laughter with a group of fellow Hongkongers which was pursuing emotional wellness.
The team of 34 from Deacons connected with other participants in the event – Kind mind day – by practising laughter yoga, an exercise that helps attendees laugh their stress away.
Led by occupational therapist Harrison Kong Lok-hang, the players started by clapping their hands and chanting "ho-ho, ha-ha-ha".
Instead of adopting different yoga poses, they were encouraged to move around and interact with each other.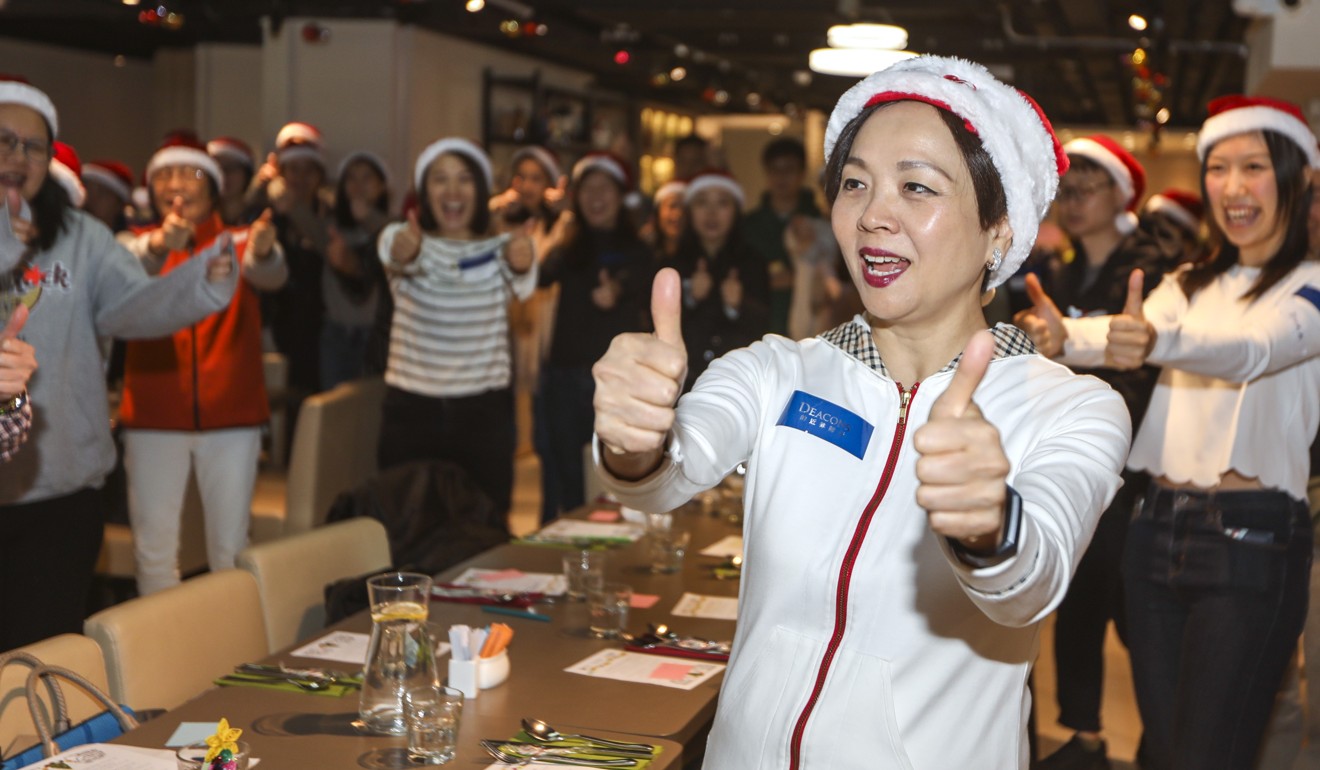 Deacon's team shook hands and mingled with 25 individuals brought together by the Mental Health Foundation, a charity that organises events to advance mental wellness of Hongkongers.
Cheers filled the private function held in a restaurant in Wan Chai as participants were increasingly drawn into the session and the pretend laughter soon became spontaneous.
After about 20 minutes of a good guffaw and playful workout, attendees were directed to take a deep breath and relax.
Kong, who has been teaching laughter yoga for three years, believed the exercise would bring physiological benefits, and said laughter – intentional or not – was conducive to mental well-being.
"We don't need to differentiate between pretend and genuine laughter," the occupational therapist said.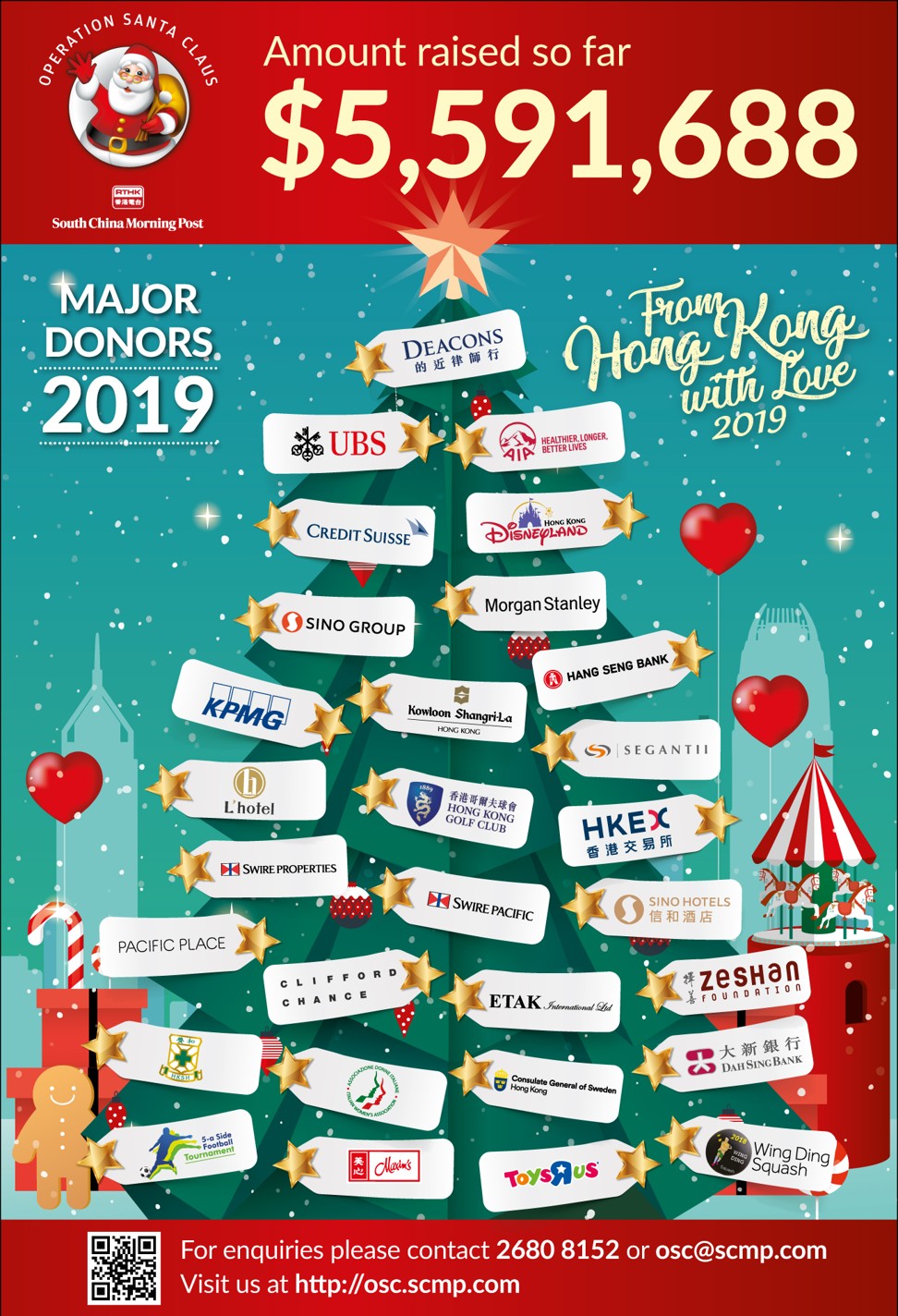 The Mental Health Foundation is one of the 13 beneficiaries of Operation Santa Claus, the annual charity drive organised by the South China Morning Post and public broadcaster RTHK, while Deacons is a supporter.
Deacons senior partner Lilian Chiang Sui-fook hoped more people would understand the importance of mental health.
"Hong Kong is a highly stressed society," she said, adding that she believed many Hongkongers had been coping with mental health issues in silence.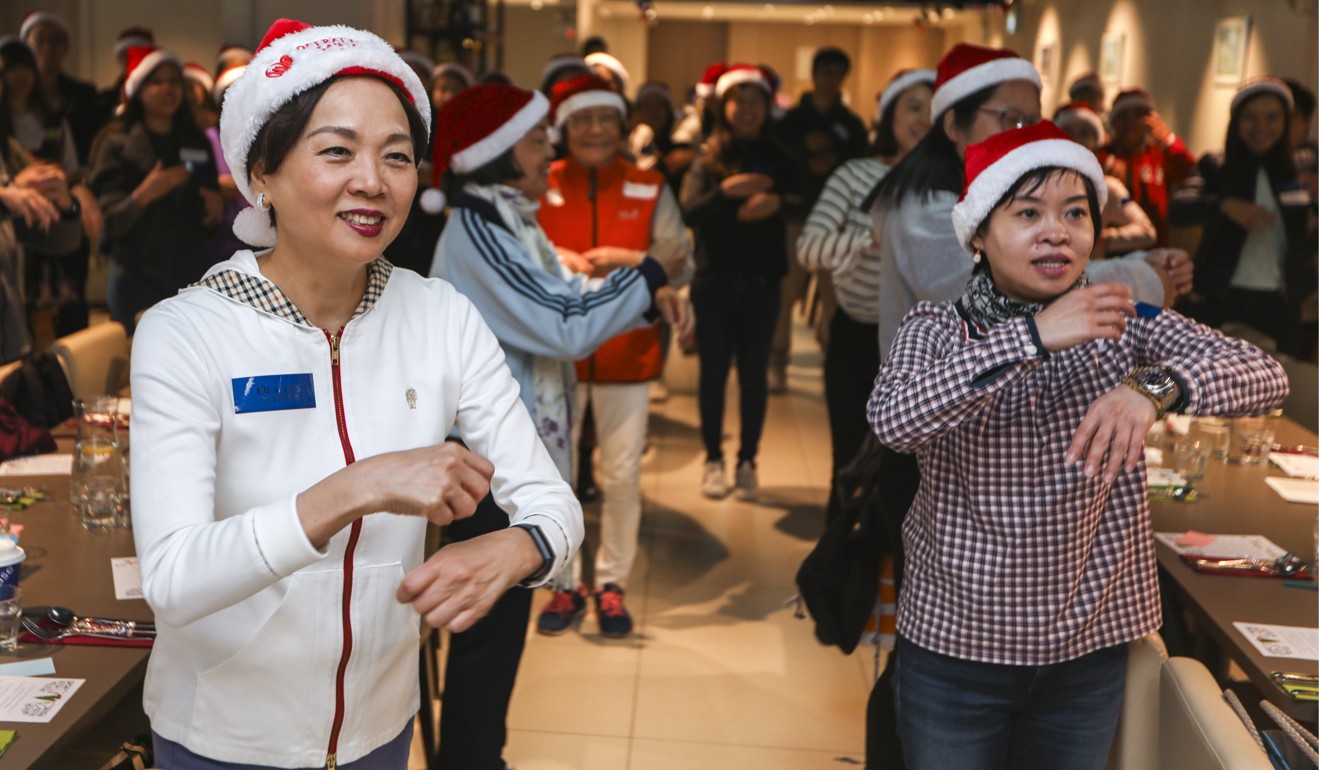 A recent study by the University of Hong Kong found nearly one in 10 Hongkongers had suspected depression.
Chiang said Hongkongers should help their peers who were living with mental health issues.
"We are an open society," she said. "We must squarely face the issue and provide support for people in need," she said.
She said her colleagues were keen to help the less fortunate members of society.
"It's a very worthy cause," Chiang said.
Bernie Ng Kai-ming, an employee of the law firm, said he had regularly taken part in the company's volunteer programmes.
"I want to do my bit whenever I get an opportunity," he said.