LGBTQ
Get more with myNEWS
A personalised news feed of stories that matter to you
Learn more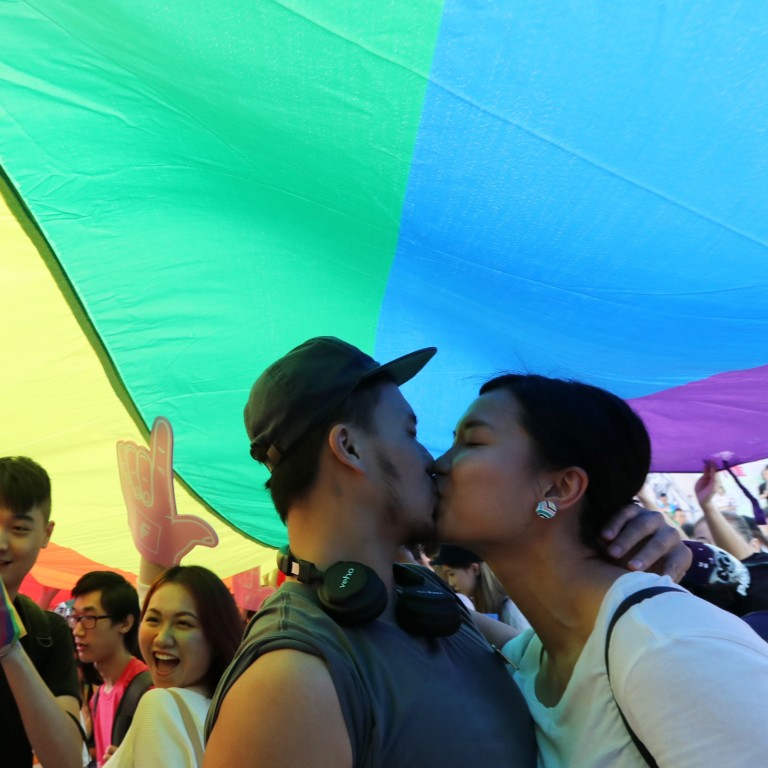 Support for laws against LGBT discrimination in Hong Kong rising, Chinese University survey finds
Professor calls on government to 'wake up' to reality and bring in safeguards
Poll reveals rising support for LGBT rights in Hong Kong
Opposition to legal protections for Hong Kong's sexual minorities is on the wane, a university survey showed on Tuesday, as the professor behind it called on the government to "wake up" to reality and bring in the safeguards.
Only 12 per cent of 1,058 people polled in a Chinese University study last year objected to laws preventing discrimination against LGBT people, down from 35 per cent in 2016.
A total of 60 per cent backed the change, up four percentage points in three years, according to the telephone survey conducted by the university's Sexualities Research Programme.
Public support for same-sex marriage had also risen, from 27 per cent to 44 per cent during the same period. The share of people against it fell to 27 per cent, from 34 per cent.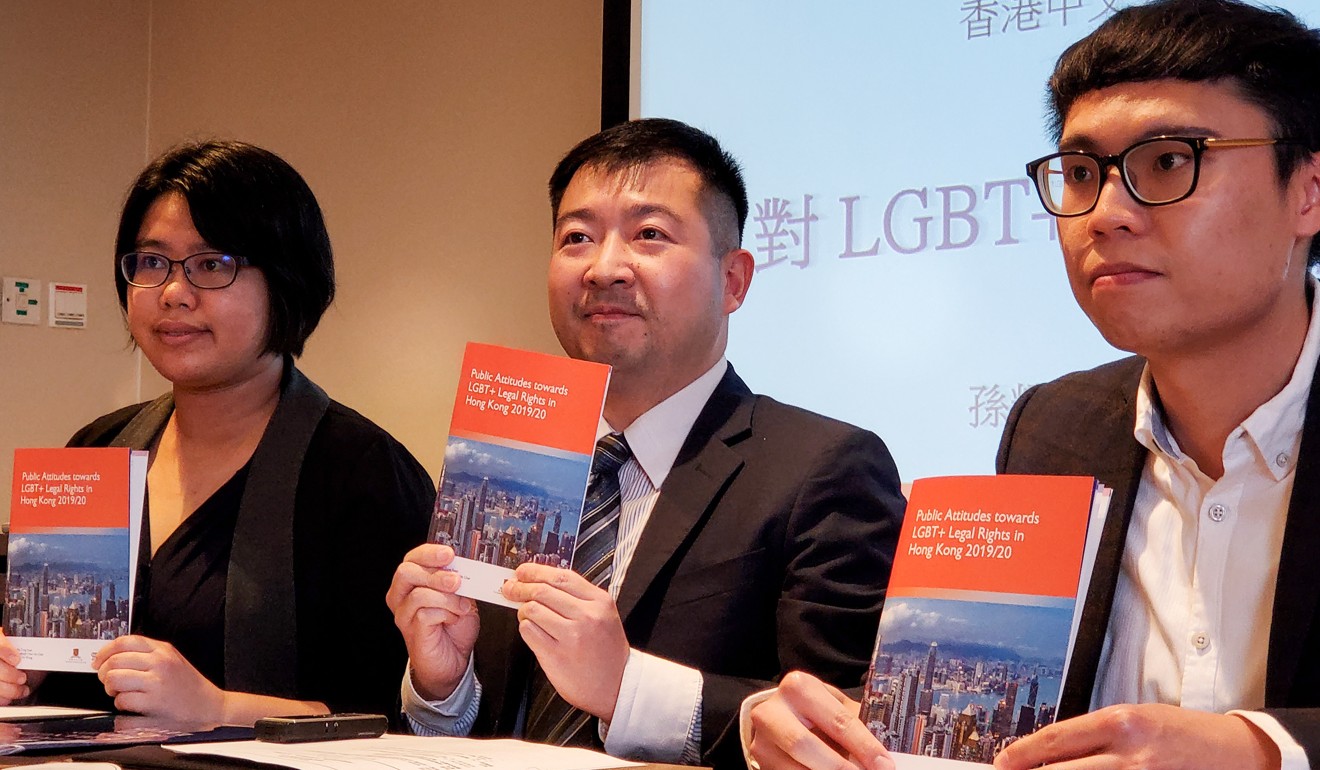 Hong Kong currently has four anti-discrimination laws, relating to sex, disabilities, family status, and race. There is nothing against anti-LGBT discrimination.
Associate professor Suen Yiu-tung, who led the studies, said officials and policymakers often defended their reluctance to move things forward for the gay, lesbian, bisexual and transgender minorities by saying society is not ready for the changes.
He said the survey results disproved that claim, urging the authorities to "wake up" and reconsider their position.
"Don't live under the illusion that the opposition is as huge as you may have thought," said the specialist in gender studies.
The survey, which involved interviews with randomly selected Chinese-speaking people aged 18 and above, was conducted between September 16 and 25 last year. They were reached via landlines and mobile phones.
About 40 per cent of respondents were 55 years old or above, while 37 per cent were between 35 and 54.
The rest were between 18 and 34 years old, the age group which most supported protections for the LGBT community. Among them, 83 per cent supported the changes, while 75 per cent backed same-sex marriage, which does not exist in the city.
Overseas unions of homosexual couples are recognised very narrowly for tax and immigration purposes, following recent court challenges.
Suen said how the issues were framed also mattered. For instance, when people were asked whether they supported "legal protection against discrimination" on the basis of sexual orientation, support stood at 60 per cent.
But the figure dropped to 45 per cent when they were asked if there should be "a sexual orientation ordinance in Hong Kong". He believed some people might be put off when they hear an actual law would be put in place.
Understanding of transgender issues has also increased, Suen said. Some 74 per cent of respondents said they had heard of the term "transgender", up eight percentage points from the finding of a survey conducted by the University of Hong Kong in 2017.
Suen attributed that to the increasing number of LGBT-related court cases in recent years, while the plight of transgender people entered the mainstream in 2018 thanks to the Hong Kong film Tracey, starring Philip Keung Ho-man, who portrayed a middle-aged man struggling to adapt to life as a transgender woman.
Others may have looked at developments in Taiwan, which in May last year became the first jurisdiction in Asia to allow same-sex marriage, Suen said.
Raymond Chan Chi-chuen, the city's only openly gay legislator, said the majority had spoken.
"The government can no longer use the excuse that there is controversy on the topic to delay the legislative process for enacting legal protection for sexual minorities in Hong Kong," he said.
But Choi Chi-sum, general secretary of the Society for Truth and Light, a Christian group which opposes LGBT rights, challenged the survey, claiming it used vague wording.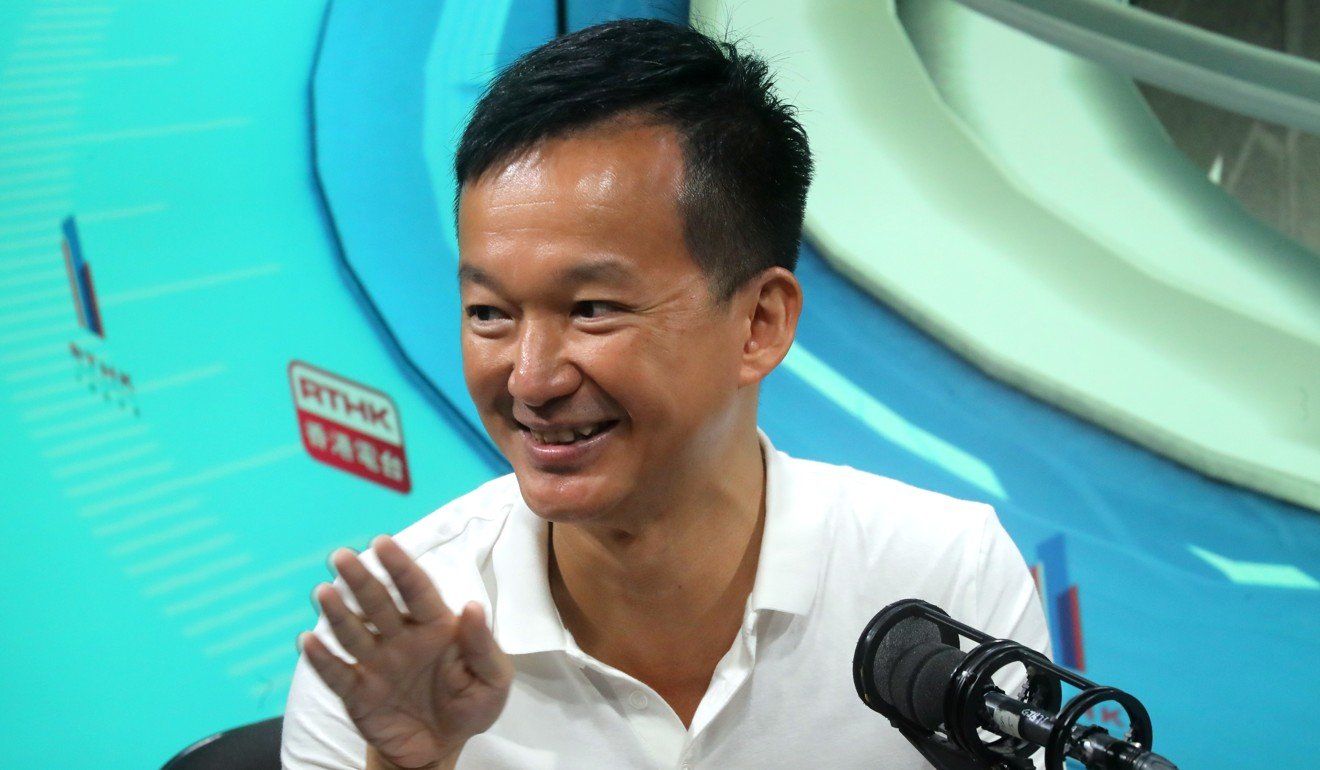 "Of course people are going to say yes if you ask if they support legal protection for sexual minorities," he said, suggesting people might be misled and think the question is about general rights such as access to education and medical services or the right to assembly.
He also claimed a lot of people might not be informed well enough to answer.
Ricky Chu Man-kin, chairman of the Equal Opportunities Commission, said his organisation would "study the issues raised in the report in our assessment of discrimination issues in the relevant areas in the future".