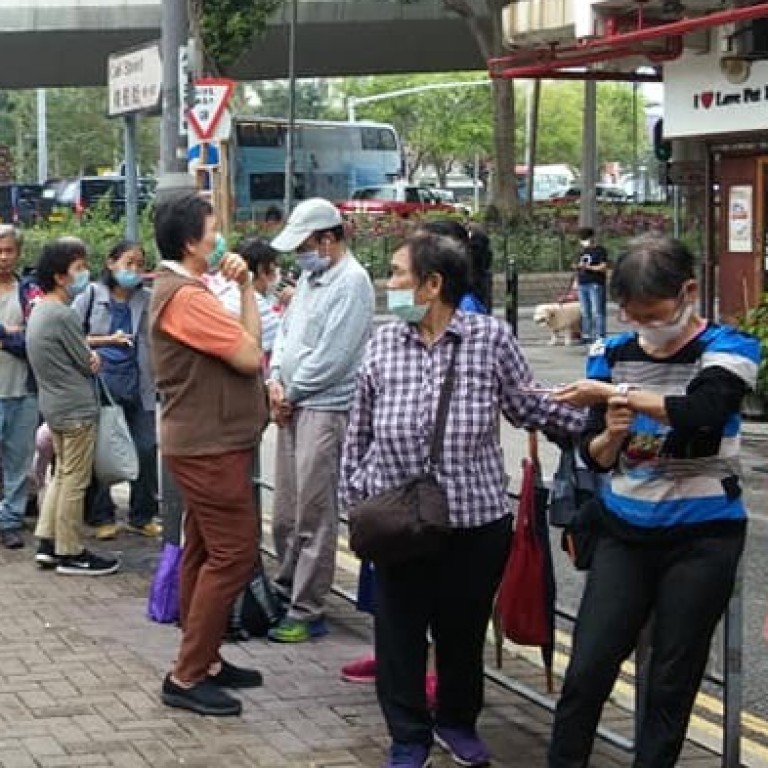 Coronavirus: Hongkongers do their bit to put smiles on faces of the needy amid pandemic
Some hand out masks and rice among the city's most vulnerable, while others help churches in community service
Social media bringing people together to share tips on quarantine and help small businesses that have been hammered by public health crisis
Twice a week, Li Shuk-ying goes into the streets of Jordan to hand out masks and rice to Hong Kong's most vulnerable, as the city battles the coronavirus pandemic.
"I ask them, 'how are you doing?' and 'what's going on in your life?'. In Chinese culture, we do not really want to tell people the real situation. But everyone knows what we are going through."
The 59-year-old is part of a growing number of Hongkongers, who are reaching out to those most in need in their community amid the unprecedented public health crisis. Schools are closed across the city, while many businesses are struggling to stay afloat. The unemployment rate is rising, and thousands are spending their days in quarantine centres.
Hong Kong is facing a fresh wave of Covid-19 cases with the tally of people infected rising to 582 at midnight on Saturday, with four fatalities. The virus has infected more than 655,000 worldwide and killed over 30,000.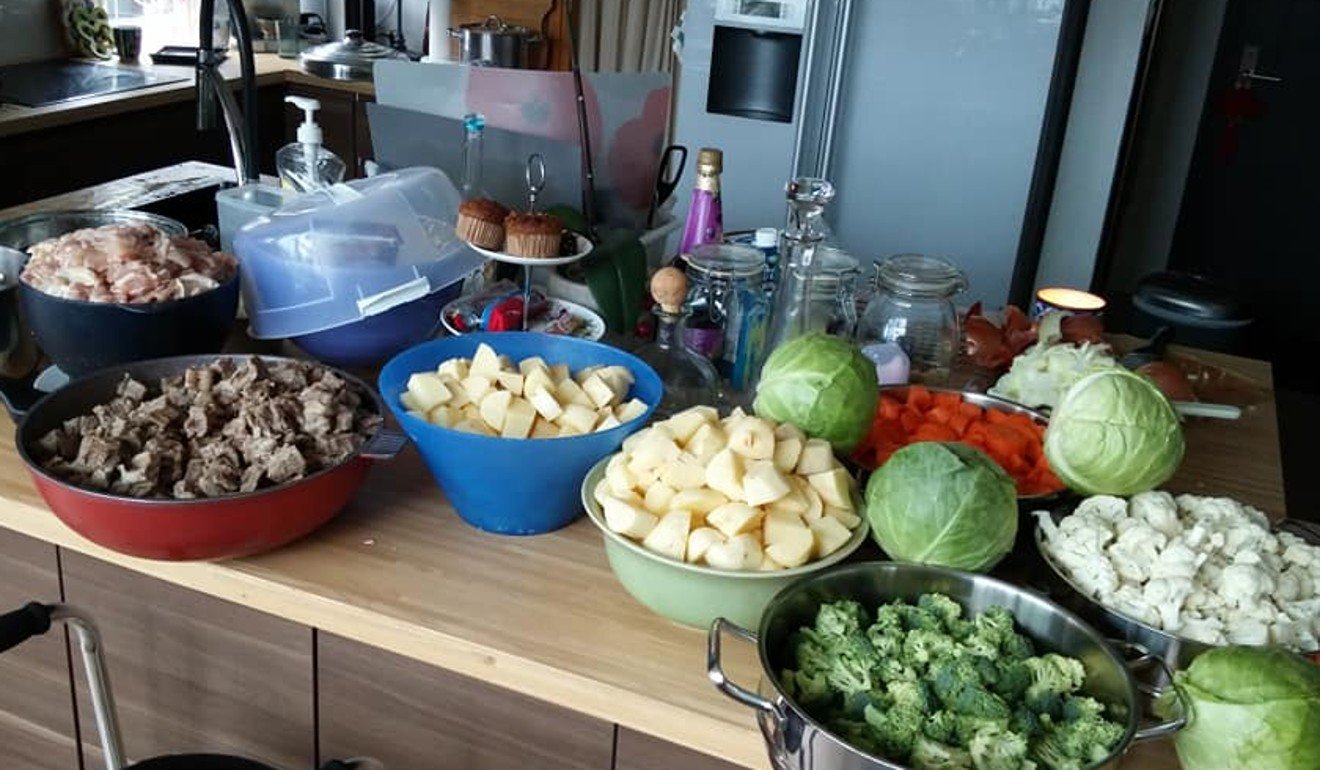 Li, a part-time worker at the Hong Kong Church Network for the Poor, also volunteers in her spare time with her local church group, St Stephen's Society. She takes part in activities such as packing donations collected from the public and distributing rice and masks among the needy, including street sleepers, the homeless and people living in subdivided flats.
Hong Kong has around 210,000 people living in subdivided units, which are extremely small living spaces created by partitioning flats.
Li understands there are risks in going into crowded buildings and meeting people in the streets, as authorities are advising residents to practise social distancing. But she insists she takes precautions such as wearing protective gear and using hand sanitisers.
"This is where the needy people are, so I will keep going for them," she said.
Charissa Hung volunteered for the first time on March 14, handing out masks and sanitisers among people in Choi Wan Estate, when her church, Harvest Mission Community Church, joined other churches and Christian Action to deliver essential supplies among members of the community.
"It is so easy for me to stay at home or in school and live my own life and not think about others. Only after being able to look beyond myself, I realised how fortunate I am. It was really eye-opening and humbling," the 21-year-old university student said.
Among Hongkongers coming up with solutions to help those most in need was May Fung. Together with her friend, she decided to cook a meal for the homeless during Lunar New Year, and said she got the idea from social media. She learned about ImpactHK, an organisation that assists getting the homeless off the streets and into employment, through a Facebook post and offered the free meals.
Fung continues to serve lunch or dinner twice a week, prepared by herself and a friend in their homes in Sai Kung, to at least 100 homeless people a day, covering most of the costs out of her pocket.
"I like to know where my money goes to … You can see people take the food and eat it. Life is short. You do whatever you can," she said.
Hong Kong-born Melvin Byres started an initiative called "Small Business Mondays," after he noticed many local businesses struggling. The 34-year-old turned to social media, as well as WhatsApp to mobilise the community. People can sign up on the platform, which was launched on Monday, just by adding a number on WhatsApp. They will then start to receive text messages every Monday on three different businesses they can choose to support. Some 250 individuals have already signed up, while 50 businesses have registered.
"People want to feel like they are part of a movement …. When you get a pleading message from a small business that is struggling and you buy your bottle of wine from them instead of a big supermarket chain, or get your clothing from a boutique clothing shop instead of a huge fashion chain, that makes a difference," Byres said.
Among those who have signed up is Jessica McCleannan, founder of Stage Right, which conducts theatre workshops and coaching for children in English, Cantonese, and Mandarin. An education provider, she says her sector has been particularly hard hit because of the closure of schools, which has been extended until past April 20.
"It's been disastrous. We haven't received any payments since December 6. Now, we're in April and there's nothing until June. It's heart-warming to see the community come together to do something."
Farah Siddiqi and Kunj Gandhi have never met each other in person, but connected through Facebook when they both posted similar messages on a private group about making self-isolation easier. They helped create the "Hong Kong Quarantine Support Group" on Facebook, an online information resource centre and support forum for people in home or institutional quarantine. Since March 17, the group has grown to almost 2,800 members with 70 registered volunteers.
"Yesterday, an elderly person needed laxatives, and we got him the items. A lot of places will not deliver so quickly. Most companies will take at least a day or so, but we delivered within an hour," California-native Siddiqi said.
Hong Kong has banned non-residents from visiting for 14 days since last Wednesday, apart from those who had been on the mainland, Macau, or Taiwan in the previous two weeks, after facing a surge of coronavirus cases involving people who had recently been overseas. Around 32,000 people are undergoing compulsory home quarantine.
As the new measures have come into effect with the situation changing so rapidly, the group has turned into an information resource centre with people sharing their experiences and knowledge, such as how the quarantine wristbands work and what to expect while in self-isolation. Among them is Jacquiline Hamilton, who is being quarantined in Fo Tan after a client at her hair salon, Aphrodite Hair And Makeup in Sai Kung, tested positive for Covid-19.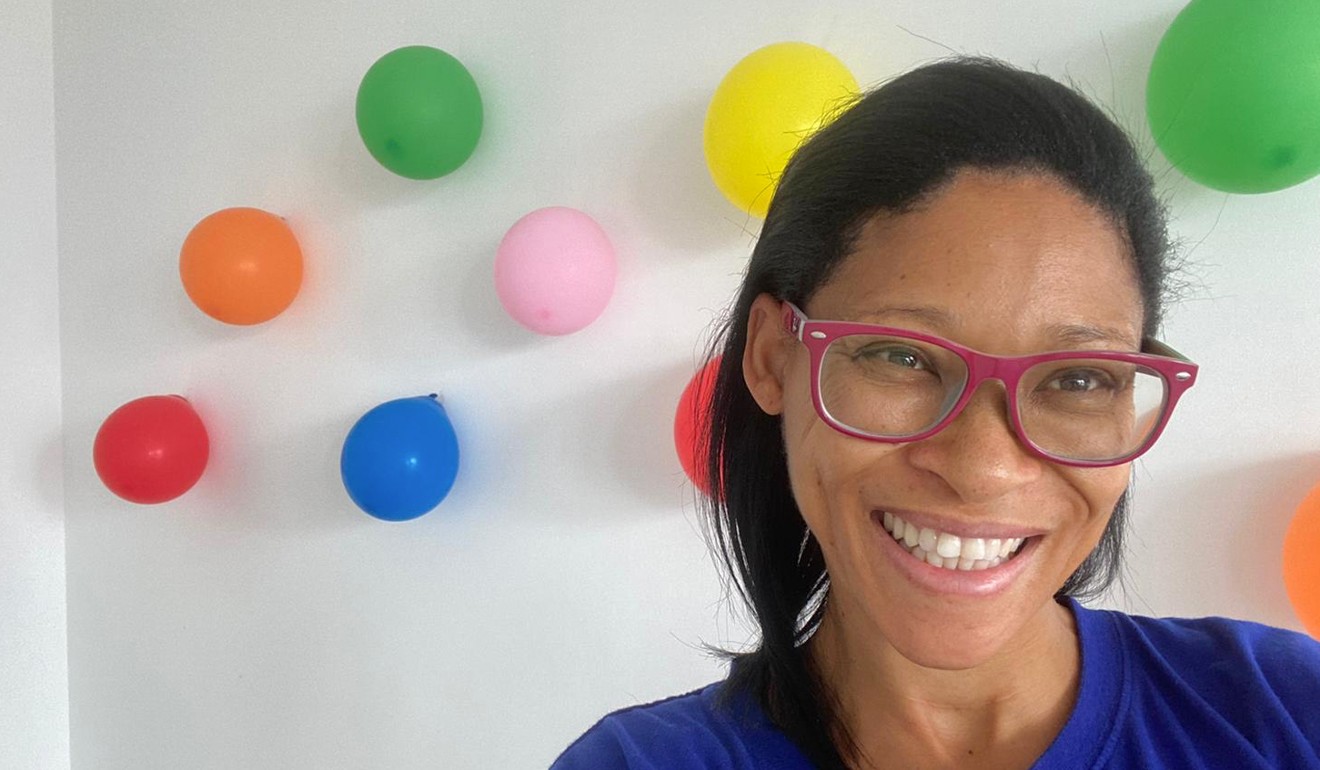 "On the second or third day I was breathing rapidly for about 10 minutes and felt like I would not be able to get out of here. At times, an intense fear grips you as you do not know what's happening around you," the mother of three-year-old twin boys said.
The native of Botswana has become an active member of the group, regularly posting updates and answering questions from other members as well as blogging about her own experience.
"When I saw many people were asking me the same questions which also came to my mind when I joined quarantine, I felt I could use my time here to support others."
On Saturday, she spent her 40th birthday alone, by filling her room with balloons.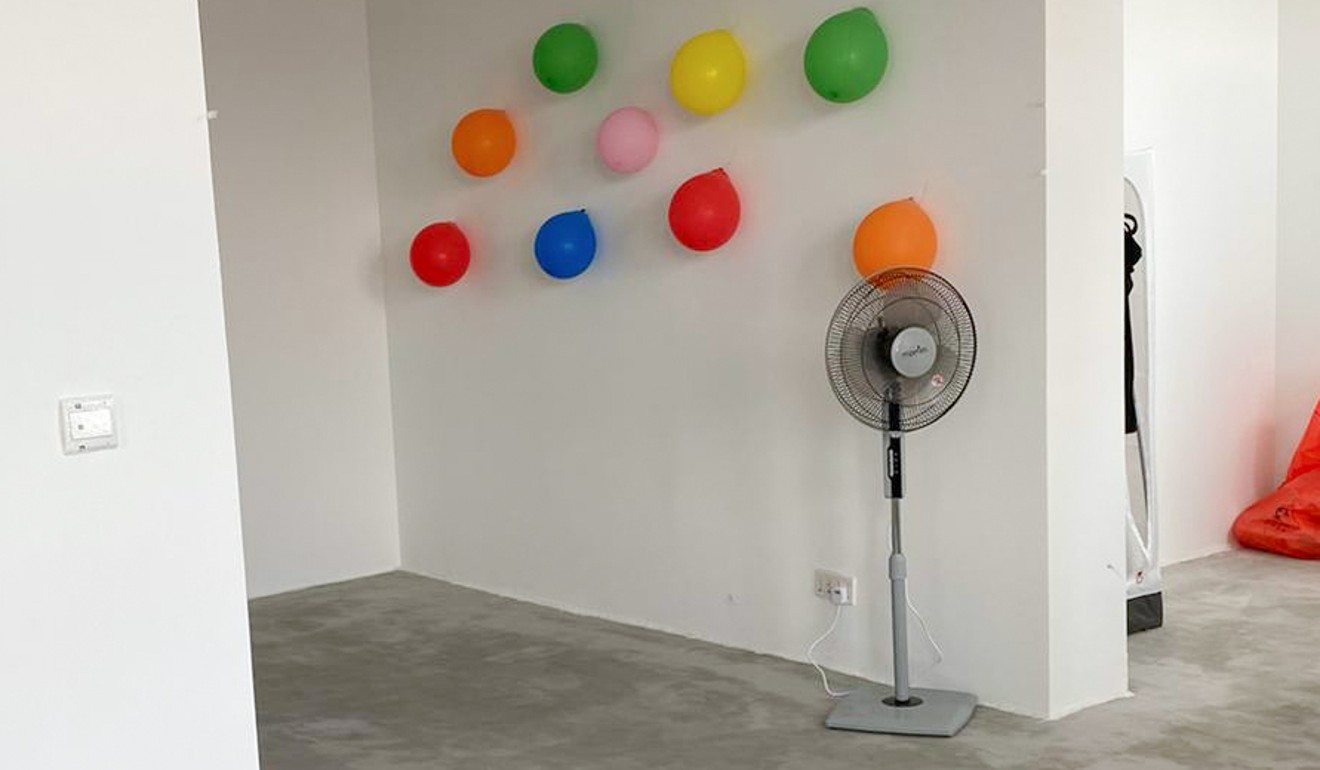 With a shortage of masks in Europe and the United States, long queues outside post offices and courier services have become a common sight in the city as people are sending the protective gear abroad. It is just the opposite of what Hong Kong experienced in late January and February when many queued for hours outside shops selling the items.
Edwin Lee, whose parents live in Dublin, received a box of masks in January when Hong Kong was experiencing a shortage of the product. The 36-year-old did not have to use all the masks in the box, and he is now sending the unused masks back to his parents in Ireland.
"The disease has spread around the world," Lee said, adding he saw people posting packages to Australia, Europe, USA, and Canada.
The reason Li has chosen to deliver supplies to strangers in her free time showed itself when she knocked on the doors of someone living in a subdivided flat. The man had just enough rice for one more meal. He had lost his job and had yet to receive any financial support from the government.
"We brought him a 5kg bag of rice and he cried. It's so little, it's just a bag of rice, but you can help someone who is so desperate … that is my motive. "