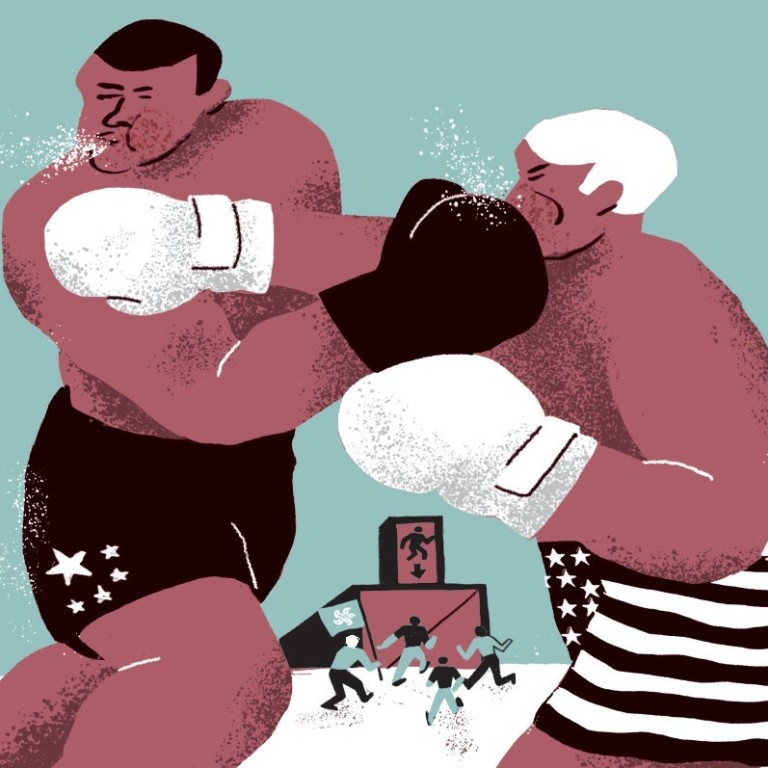 Fears of Hong Kong brain drain amid months of violent anti-government protests and concern over national security law
The city's social unrest and now a national security law fuelling US-China tensions have sparked concerns of an exodus of talent
Recruitment consultants point to a trend of people looking for roles overseas that has been accelerating since Lunar New Year
After 38 years in Hong Kong, Tamim Batcha is leaving the city of his birth to start a new life in Australia.
The Hong Kong resident and the Australian he married in December last year have decided not to start a family in the city, hoping for a better quality of life overseas.
The couple are among a rush of young professionals, both Hongkongers and expatriates, moving overseas, says David Webb, a long-time city investor and founder of Webb-site, which provides reports on the city's affairs.
"There is absolutely a brain drain happening in the city right now," Webb tells the Post.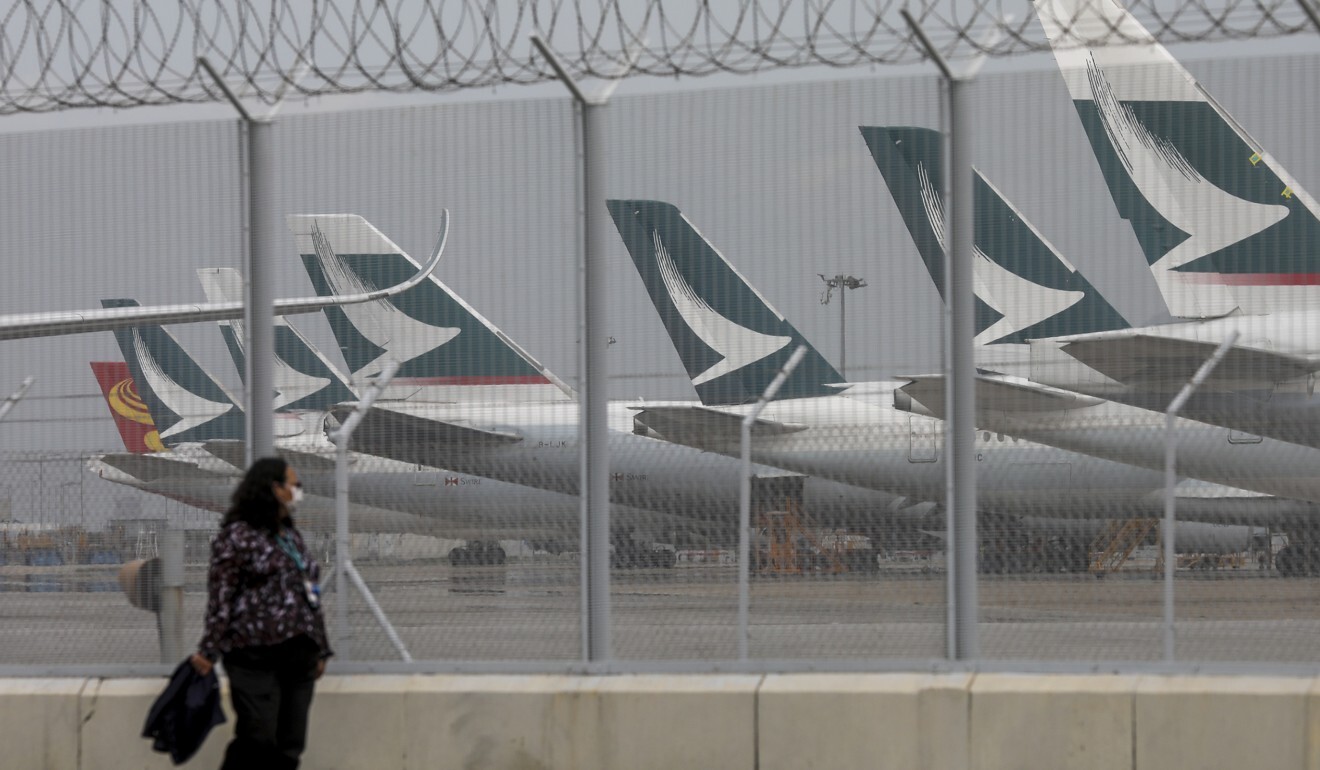 Beijing's move to impose
national security legislation
, which aims to prevent, stop and punish secession, subversion of state power, terrorism and foreign interference in Hong Kong, was followed by the United States declaring the city was no longer an autonomous part of China.
While the central government, and Hong Kong leader Carrie Lam Cheng Yuet-ngor, believe the law is necessary to restore stability, critics fear it sounds the death knell for the city's treasured freedoms.
Webb says protest violence has stemmed the inward flow of expatriate talent, while fears over the city's autonomy act as a catalyst for those Hong Kong residents already mulling an exit.
"The more China grips Hong Kong, the more it is likely to squeeze out the talent overall," he says.
That is the case for 38-year-old Jo Lee, who is planning to move her family to Australia. The nurse practitioner, who works in a public hospital, started applying for a skills-based visa last year, but the proposed law has accelerated her decision to migrate.
"I do not feel like Hong Kong is a safe place for my family any longer," she says.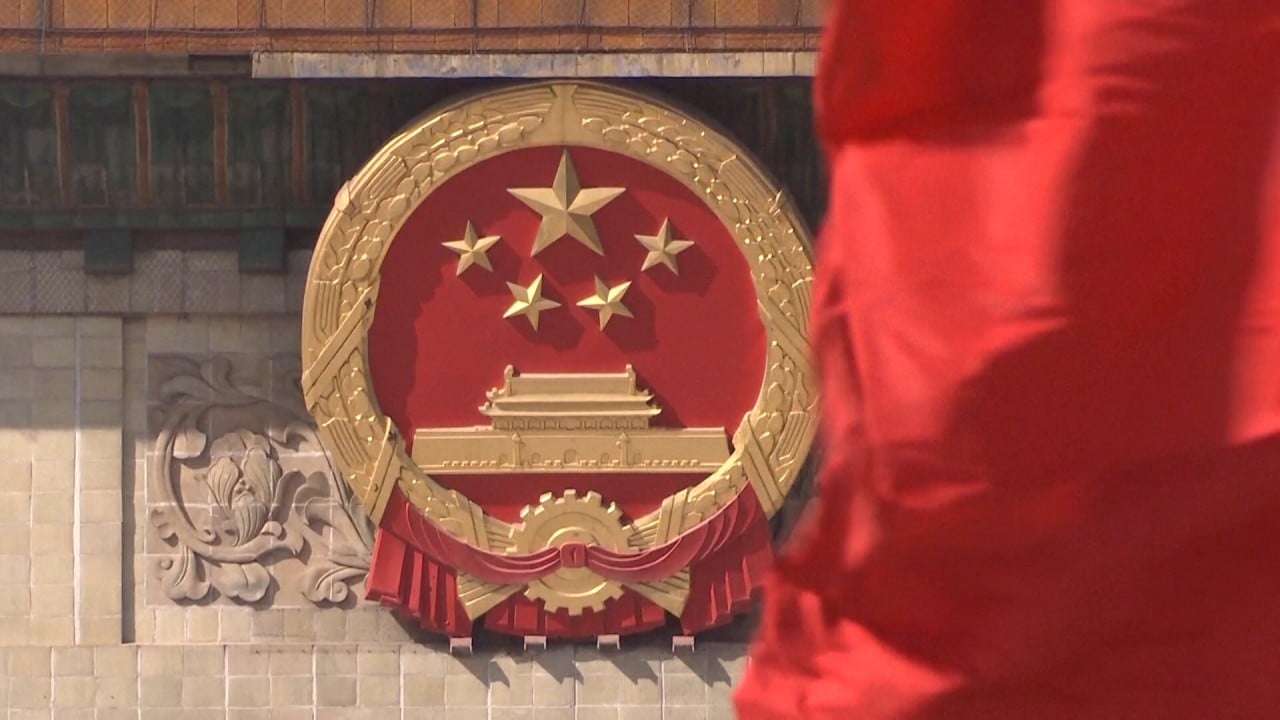 02:23
Beijing remains 'very firm' on national security law for Hong Kong, says city's leader Carrie Lam
Beijing remains 'very firm' on national security law for Hong Kong, says city's leader Carrie Lam
While the national security legislation was not a factor in Batcha's move, the protests were.
His wife's ethically sourced fashion label is one of many businesses in the city impacted by the demonstrations, and he now believes Hong Kong risks losing its standing as a financial hub.
"If Hong Kong is going to be disruptive to its own society and the businesses here, why would foreign companies invest in Hong Kong?" says Batcha, who has a British passport.
Immigration consultants have reported a rush of inquiries among
British National (Overseas) passport holders
about moving away since London announced it would offer extended visa rights and a "path to citizenship" for those with the status if China pursues the security legislation.
Around 350,000 people in Hong Kong have a BN(O) passport, but 2.9 million others are also eligible.
"Before people were making inquiries, but now people have been calling saying they want to pull the trigger and go," says Ivan Yam, director of immigration consultant Golden Emperor Properties, whose company sells overseas properties and helps local residents emigrate.
Still, Felix Chung Kwok-pan, leader of the Liberal Party, says he is not yet worried about people leaving Hong Kong, with the details of the legislation still to be announced.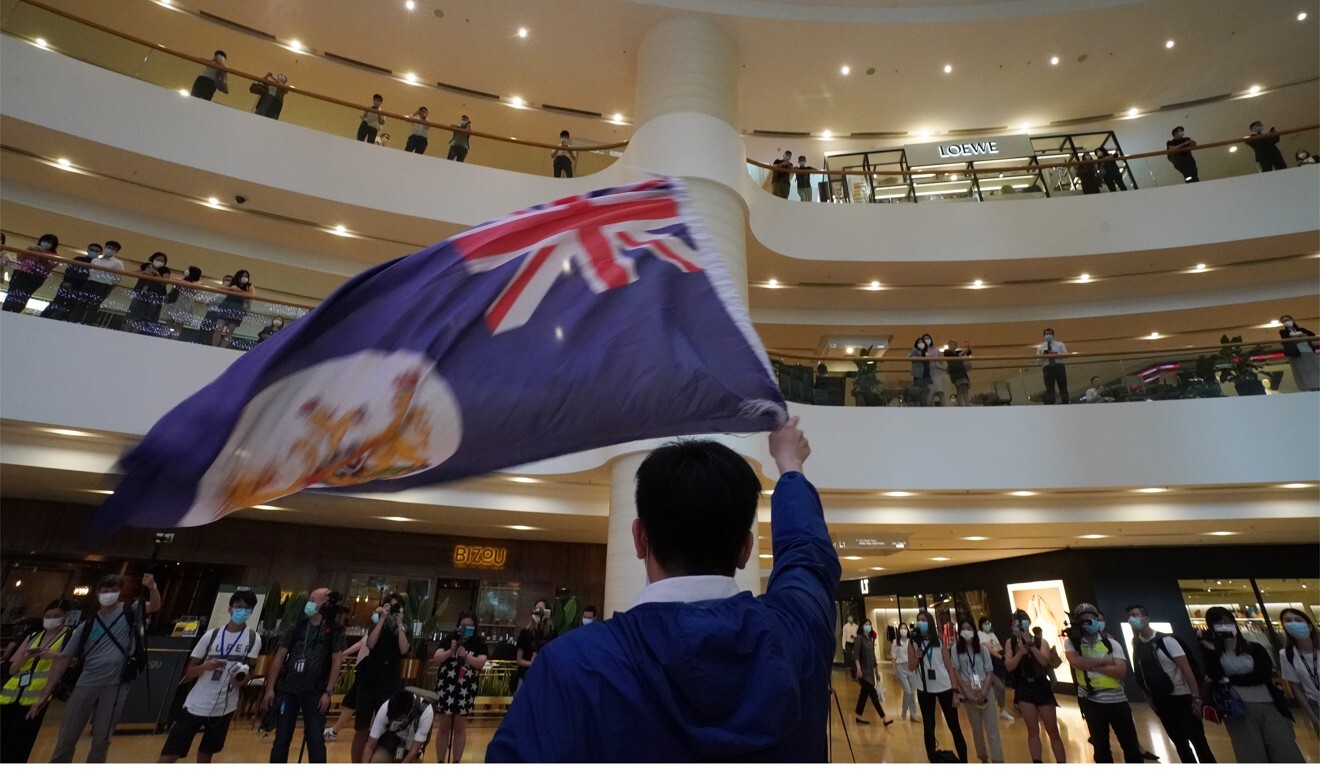 He pointed to the stock market, which began June with its biggest gain since the end of March, as an indicator that investors are also not concerned.
"If the business community does not touch terrorism or subversion or succession they won't be affected, but sanctions from the US might affect everybody," he warns, referring to President Donald Trump's announcement the US would start stripping Hong Kong of its special trading status in response to the national security law.
Hong Kong businesses and the city's tycoons have come out in support of Beijing's plans.
In a statement to the
Post
, the Hong Kong General Chamber of Commerce, which has around 4,000 members, said while it understood there was a lot of uncertainty over the specifics of the law, the government had assured it the law would be consistent with the city's legal system and the
Basic Law
, its mini-constitution.
"So the chamber does not at this stage see any sign that talent – expats or residents – are leaving Hong Kong due to the national security law," it said.
But the American Chamber of Commerce in Hong Kong (AmCham) has warned that vaguely defined legislation will make it even harder to recruit and retain top-tier talent.
"Will it mean limiting online, press and personal freedoms? People may also ask whether Beijing's concern over foreign interference adds an element of risk to foreigners living here," AmCham president Tara Joseph says.
Recruitment consultants point to a trend in Hong Kong of people looking for roles overseas that has been accelerating since Lunar New Year.
Mark Francis, director of two recruitment consultancies, Silverstrand and Cleverly Search, says Singapore is the preferred option, but candidates are also looking further afield at countries such as the US and Australia.
"I don't think we're going to see a mass exodus of individuals in the short term, but I do think that this trickle is going to start to turn into more of a current," Francis says.
"I would expect that to continue, particularly if the US does decide to revoke Hong Kong's special trading status."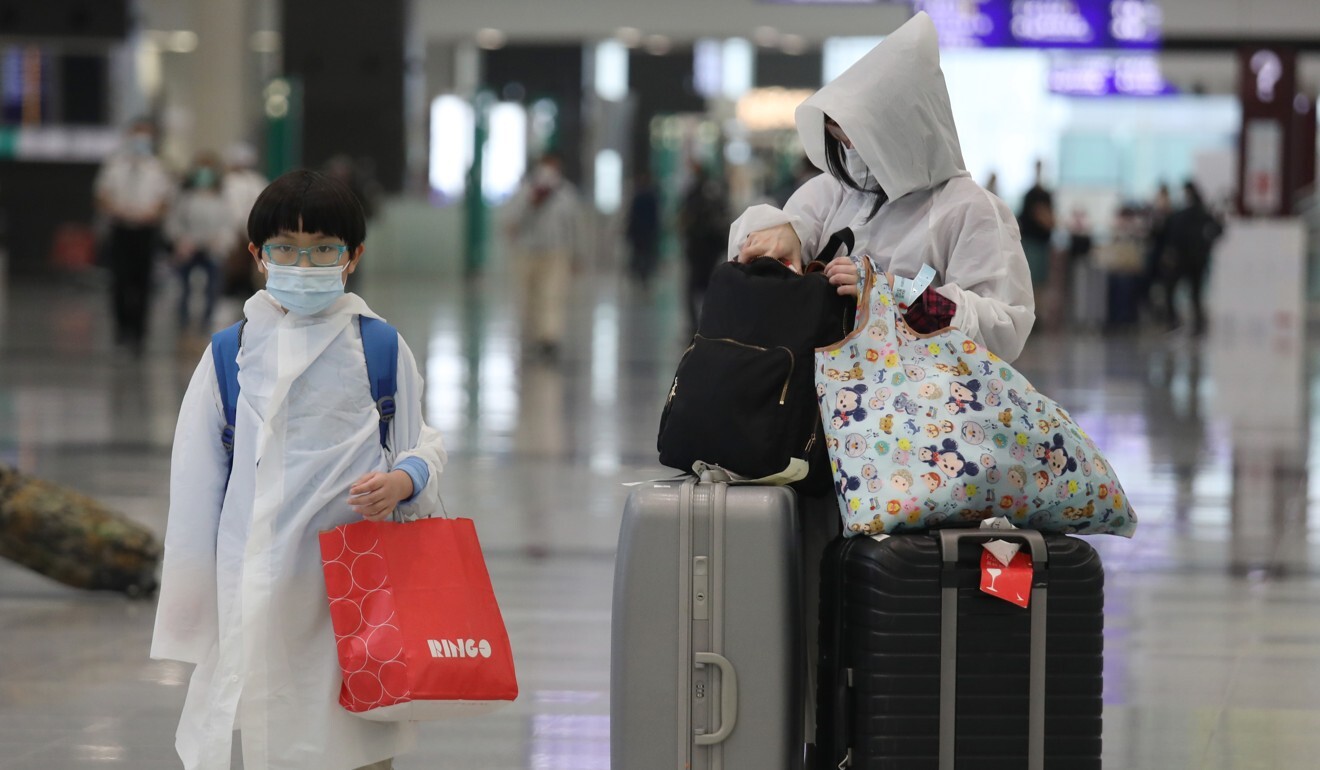 Slowing the exodus is the
Covid-19 pandemic
, which has killed more than 391,000 and infected more than 6.6 million as of Friday,
while bringing international travel to its knees.
International moving company Swift Relo says protests and the pandemic drove some local residents out of the city, causing the months of January to March – usually the quietest – to become the busiest so far this year.
The Covid-19 travel restrictions are simply delaying moves that have already been decided, says its managing director Piya Narang.
"We do know that people will relocate, because that is what they are telling us. Once the coronavirus is more under control, we expect it's going to pick up again and become very busy," says Narang, adding that Britain, the US, Australia and Singapore are the top destinations for migrants.
Hong Kong used to be the top destination for expatriates, but now jobseekers are opting for Singapore instead, according to Grant Torrens, regional director at Hays in the city state.
"The desire for expats currently living in Hong Kong to move to Singapore is definitely there," Torrens says.
Francis, whose company Silverstrand deals with hedge funds, trading firms and family offices, has noticed the pace of these organisations setting up legal entities in Singapore picking up in recent weeks.
"What that implies is two things: one, there will be a movement of human capital from Hong Kong to Singapore, which is the closest to Hong Kong in terms of its tax regime and the opportunities for expatriates. The second is at some point there will be some capital that will flow [out of the city]," Francis says.
Locally, the job market has in recent months stagnated, with the number of vacancies posted falling 47 per cent in January to May compared with the same period last year, according to data from the website JobsDB Hong Kong.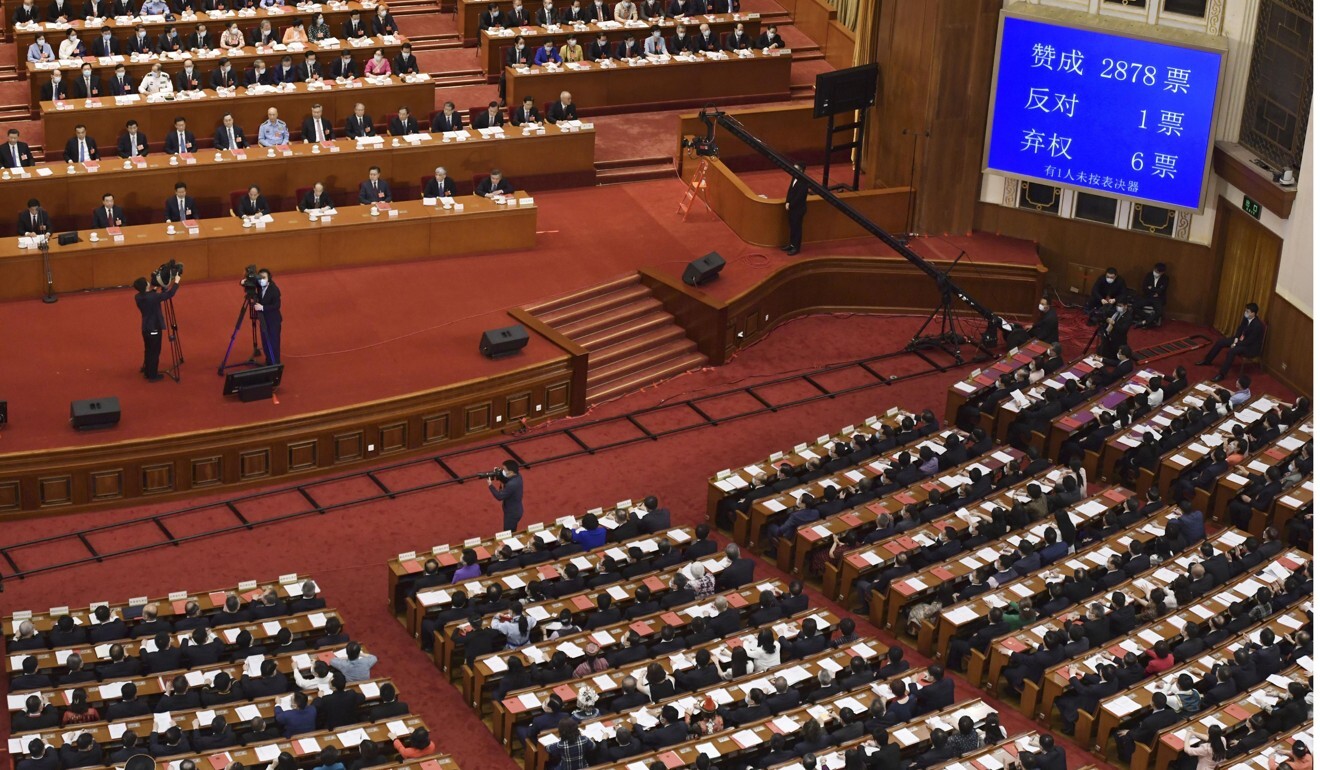 With Hong Kong experiencing a shortage of nurses, Hospital Authority Employees Alliance chairwoman Winnie Yu Wai-ming fears for the future of the health system after hearing from some in the profession that they want to leave.
"The government might consider allowing medical professionals from China to come to Hong Kong to practise," Yu says.
"However, I am not sure they are of the same high standard and there will be a communication gap due to language. I worry that will result in a lower quality of care."
Mac Ling, 42, who grew up in Los Angeles, moved to Hong Kong five years ago and set up his executive life-coaching business, which has been thriving. He considered leaving, but decided to stay as he believes Hong Kong remains a world-class city. However, Ling admits his US passport gives him the choice to change his mind in the future. "It gives us options that unfortunately some Hongkongers do not have."