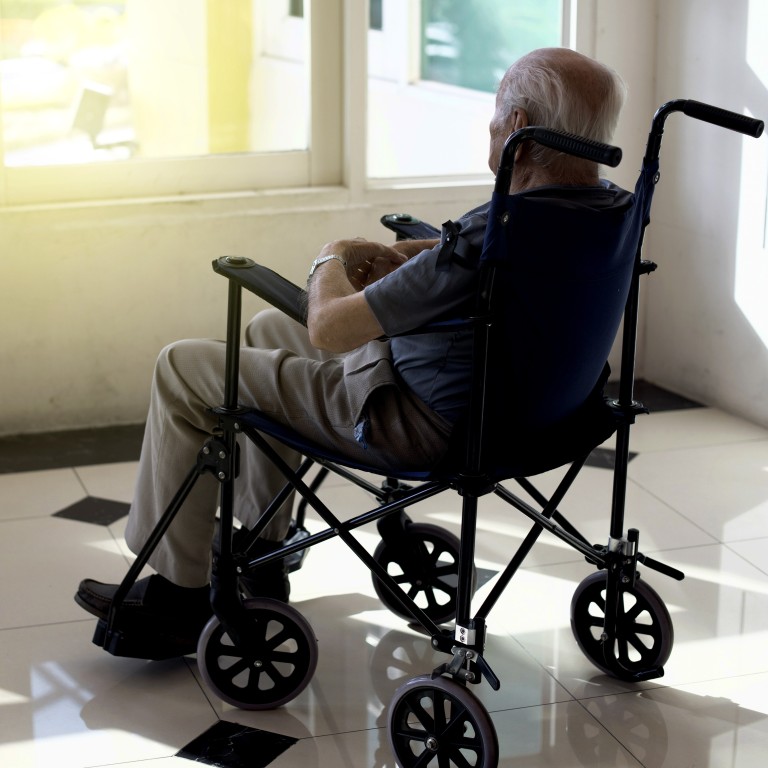 Coronavirus: Hong Kong's care homes keep Covid-19 at bay, but 'loneliness epidemic' strikes elderly residents as family members keep away
Restrictions imposed by homes on visitors, activities have worked to keep elderly safe
Some residents face mental health problems from months of not seeing family members
This story has been made freely available as a public service to our readers. Please consider supporting SCMP's journalism by  subscribing.
Chan Sim, 92, looks forward to visits from her daughter and three sons, but these days, they meet only briefly once a week or so, at the entrance of the home for the elderly where she stays.
Her children used to come every week and take her out for yum cha. But since the Covid-19 pandemic struck Hong Kong in January, the visits are less regular and the outings for family meals have stopped.
Like many other residential care facilities, the SAGE Kai Yip Home for the Elderly in Kowloon Bay, operated by the Hong Kong Society for the Aged, suspended visits by outsiders and banned residents from going out.
Experts worry that the months of isolation have had a negative impact on the mental health of some residents of care homes, with one saying it has resulted in a "loneliness epidemic".
Chan, widowed for about 40 years and a resident of the home for the past five years, says she misses her children's visits and their weekly family reunion.
"At least we can meet at the gate," she says. "This is a difficult time. They have their own family matters to take care of, so I try not to trouble them much."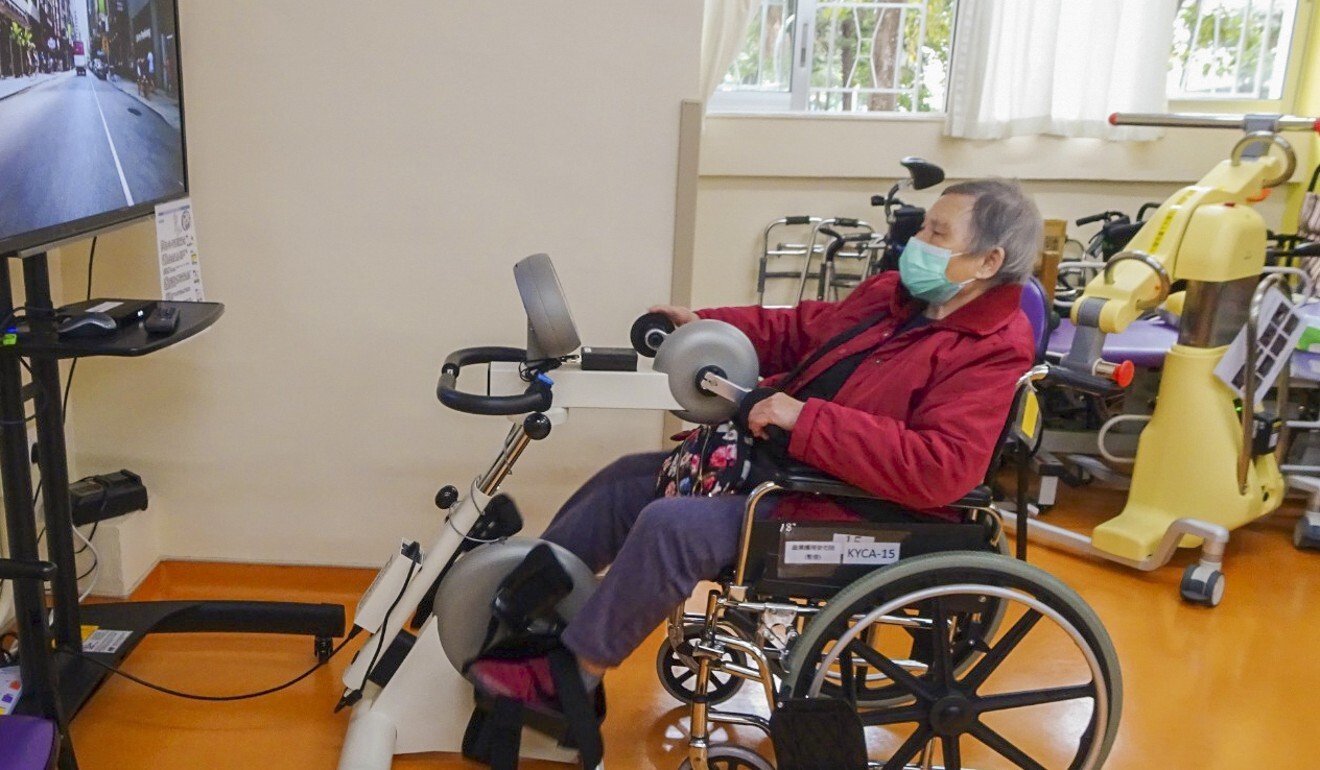 To keep her spirits up, she has been attending more activities and rehabilitation sessions at the home, including riding an exercise bicycle to improve her leg and arm mobility and playing puzzle games on a tablet. For company, she has the three women who share her 350 sq ft room.
There are about 74,500 elderly people living in some 750 residential care homes in Hong Kong.
The elderly are a high-risk group in the pandemic, in Hong Kong and elsewhere, in terms of being infected and fatalities.
Research by geriatric specialist Dr Kong Tak-kwan showed that during the severe acute respiratory syndrome (Sars) epidemic in 2003, care home residents were five times more likely to be infected than the general public. Sars killed 299 people in Hong Kong, including 57 from care homes.
Kong says the elderly have low immunity as a result of ageing, frailty and existing health issues, and those living in care homes are at high risk of any kind of virus infection from contact with carers and visits to the hospital.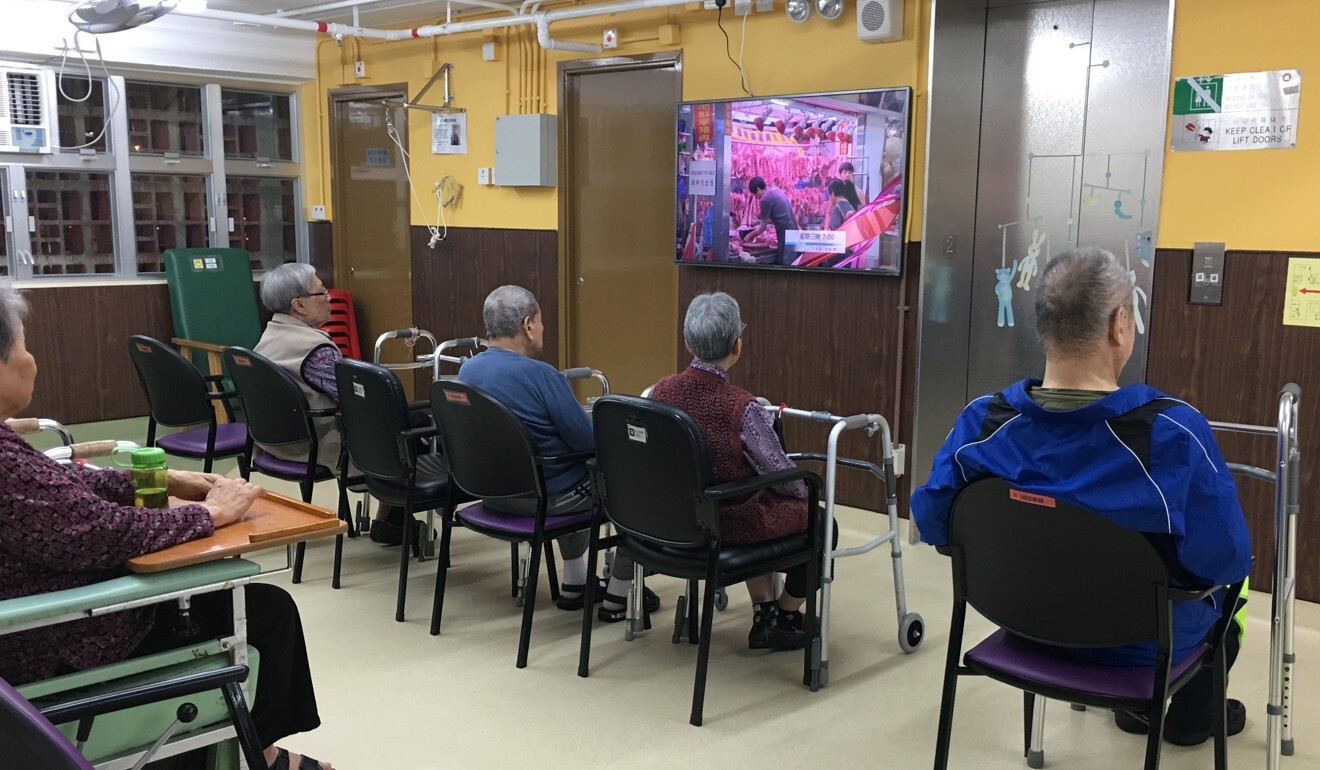 He says the steps taken by care homes to contain Covid-19, including social distancing and the suspension of visits by family members, have kept them safe, but may have taken a toll on the mental health of elderly residents.
"Isolation has had a negative impact on them. This is a price we have paid for infection control," Kong says. "We call it the 'loneliness epidemic'."
Clive Chan Kwok-on, service director of the Hong Kong Society for the Aged, is concerned about the mental well-being of more than 1,200 people aged 65 and above, living in the NGO's nine residential care homes.
In late January, it suspended all visits by outsiders, including family members and volunteers, and stopped residents, mostly in their 80s, from going out, except to hospital.
Those going to hospital are provided with disposable masks, protective clothes, plastic face shields and head covers. Those who return after being discharged from hospital are quarantined for two weeks in their rooms or in a designated room.
Chan says some families complained about the suspension of visits, while others took their family members home during the pandemic, unable to bear the extended separation.
"We are particularly worried about the mental state of the elderly residents who cannot meet their family members for a long time," he says. "That is why our staff have been paying extra attention to them, helping them stay connected with their families through phone and video calls, and by organising more activities for them."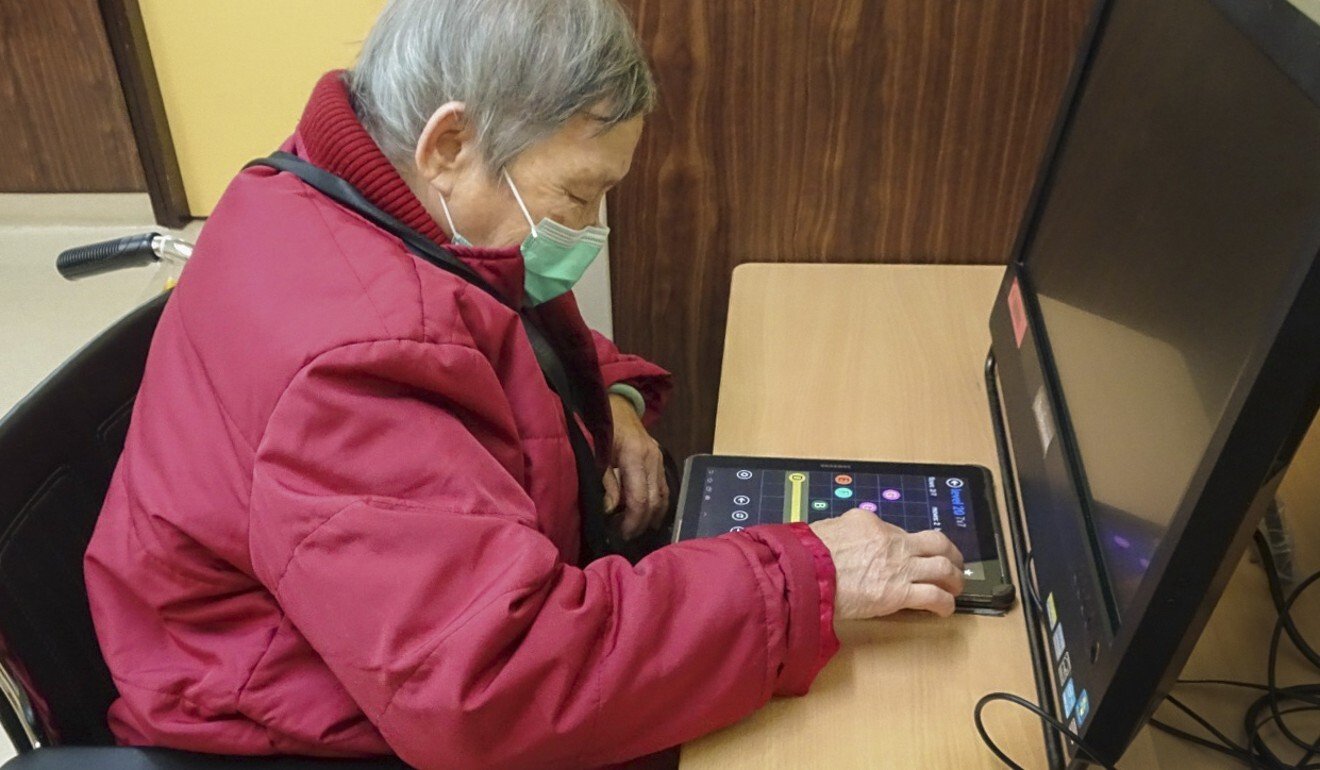 The coronavirus has killed more than 420,000 people and infected more than 7.5 million worldwide. Hong Kong has recorded more than 1,100 cases, four of whom have died, but no infection or death has occurred so far in its care homes.
Globally, homes for the elderly have been vulnerable in the pandemic. Data released by the United States Centers for Medicare and Medicaid Services on June 1 show that about 26,000 nursing home residents died from Covid-19 in the US. Britain is reported to have had about 16,000 deaths in care homes.
Chan says to avoid overcrowding, the Hong Kong Society for the Aged stopped taking in new residents for a month between February and March, when the pandemic situation was severe.
Group activities were replaced with small-group or one-on-one sessions, and residents were barred from visiting floors other than the one where their rooms were.
As Hong Kong's health crisis stabilised, the NGO eased its restriction on visits on May 11, allowing an average of four to six families to visit daily, after making prior bookings.
"We saw happiness in our residents when they finally reunited with their family members. One man screamed with excitement when he saw his wife again, after being apart for months," Chan says. "Family members brought the residents' favourite food. This kind of care is irreplaceable."
Elsewhere in the city, the elderly with dementia have been hit harder by the pandemic.
Leung Chu-hei, head of service at the Jockey Club Centre for Positive Ageing, an NGO which is dedicated to the elderly with dementia and runs a home, says it allows only one family member at a time to visit, with meetings in a private room instead of a public area.
The centre did not halt visits entirely, because those with dementia need the support of family members and interaction with them to stay well, and disrupting their routines could cause their condition to deteriorate.
Even so, the reduction of visits upset some residents.
Leung says: "Some kept asking, 'Where is my husband? Why isn't he visiting me?' Compared with others, the elderly with dementia have lower resilience to difficult situations and are afraid of change."
The staff of care homes have had to reorganise activities for residents, help them stay in touch with their loved ones, and do more to keep families informed of the latest arrangements related to the pandemic.
It has all resulted in more work for strapped staff, who have faced mounting mental pressure from busier schedules and the precautions needed to prevent the spread of the virus.
"We borrowed staff from our other services to support those working at the residential homes and provided sufficient protective gear and training to help them feel safe, as well as stay positive during this difficult time," Chan says.
Professor Terry Lum Yat-sang, head of the department of social work and social administration at the University of Hong Kong (HKU), says the city has done a good job of preventing the virus from spreading to care homes, while maintaining essential services for those in need.
This is the result of strict infectious disease control measures implemented in care homes at the early stage of the outbreak, says Lum, who is associate director of the Sau Po Centre on Ageing, a HKU research outfit.
The government issued guidelines for care homes, such as reducing visits by doctors and suspending non-essential hospital visits by residents. Actions taken by homes, such as limiting family visits and suspending group activities, also played an important role, he says.
"We learned a painful lesson from the Sars epidemic and have implemented reforms in infectious disease control," he adds.
Hong Kong's success in controlling the spread of the virus in care homes may be helpful to other countries, and Lum says government officials from Britain and Chile have contacted him, interested to learn from the city's experience.
He admits, however, that while the virus has been kept at bay in the homes, not enough may have been done regarding the social needs and mental health of elderly residents affected by the pandemic restrictions.
"We need to find a balance between infection control and maintaining people's daily lives," he says.