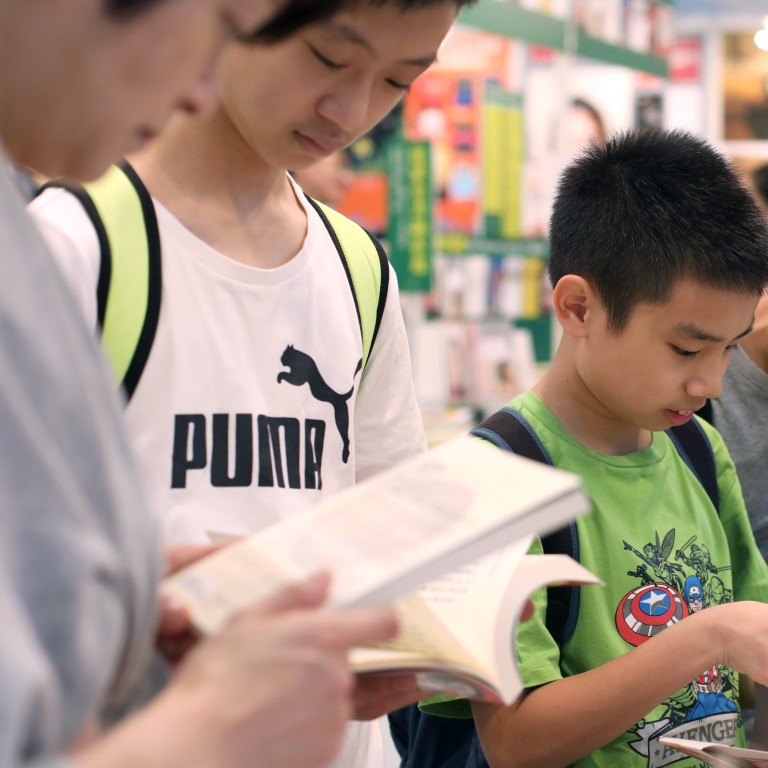 Hong Kong Book Fair exhibitors urged to exercise 'self-discipline', avoid selling 'unlawful' books as security law's passage looms
While city law does not regulate the political content of books, Beijing's new tailor-made security legislation is expected to pass before the festival's start
Some predict local publishers will be wary about launching new titles that deal with sensitive subject matter such as Hong Kong independence
The organiser of the annual Hong Kong Book Fair has urged exhibitors to exercise "self-discipline" and avoid selling "unlawful" books at this year's edition, which opens on July 15, weeks after Beijing's new
national security law for the city
is likely to have been passed.
Responding to a question at a Tuesday press conference, the Trade Development Council's Benjamin Chau said books at the fair are not vetted or censored by the council. But he reminded exhibitors nevertheless to be "self-disciplined" and showcase titles that comply with Hong Kong law.
"I would like to remind all publishers and exhibitors to participate in our book fair in a lawful manner, meaning they have to work in accordance with Hong Kong law," the deputy executive director said. "So everyone, please watch out for any unlawful books on display."
While the political content of books is not regulated under existing Hong Kong law, critics have expressed concern that the new security legislation, the finer points of which remain unknown, could be used to limit free speech and silence dissent. Beijing and pro-establishment figures have countered it would target only a small group of people.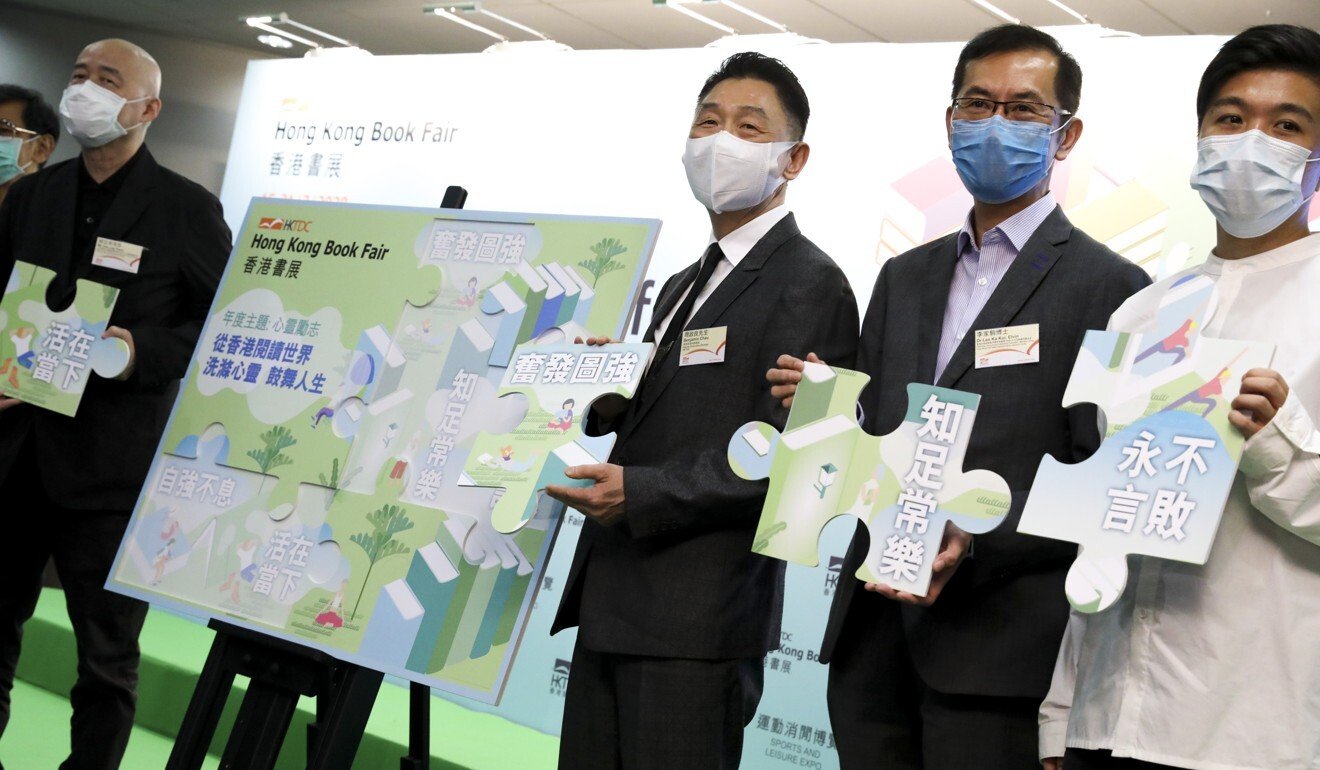 The law, which is expected to be passed in Beijing next week and take effect shortly thereafter, will outlaw acts of secession, subversion and terrorism as well as "collusion with foreign and external forces to endanger national security".
In the past, the fair's exhibitors manual has focused only on books that might fall afoul of Hong Kong's obscenity laws. The Haruki Murakami novel
Killing Commendatore
, for instance,
was pulled from the 2018 edition
after complaints about its "explicit sexual details".
Jimmy Pang Chi-ming, president of Sub-Culture Limited, which publishes books considered politically sensitive to Beijing, said his company still planned to showcase sensitive titles at this year's fair, including existing books about last year's anti-government protests, the Tiananmen Square crackdown and critiques of China and its leaders.
However, Pang predicted local publishers would be wary about launching new books that deal with Hong Kong independence or other sensitive issues in light of the national security law.
"The law could change at any moment, and if that happens, we wouldn't know what to do. This is our greatest worry," he said.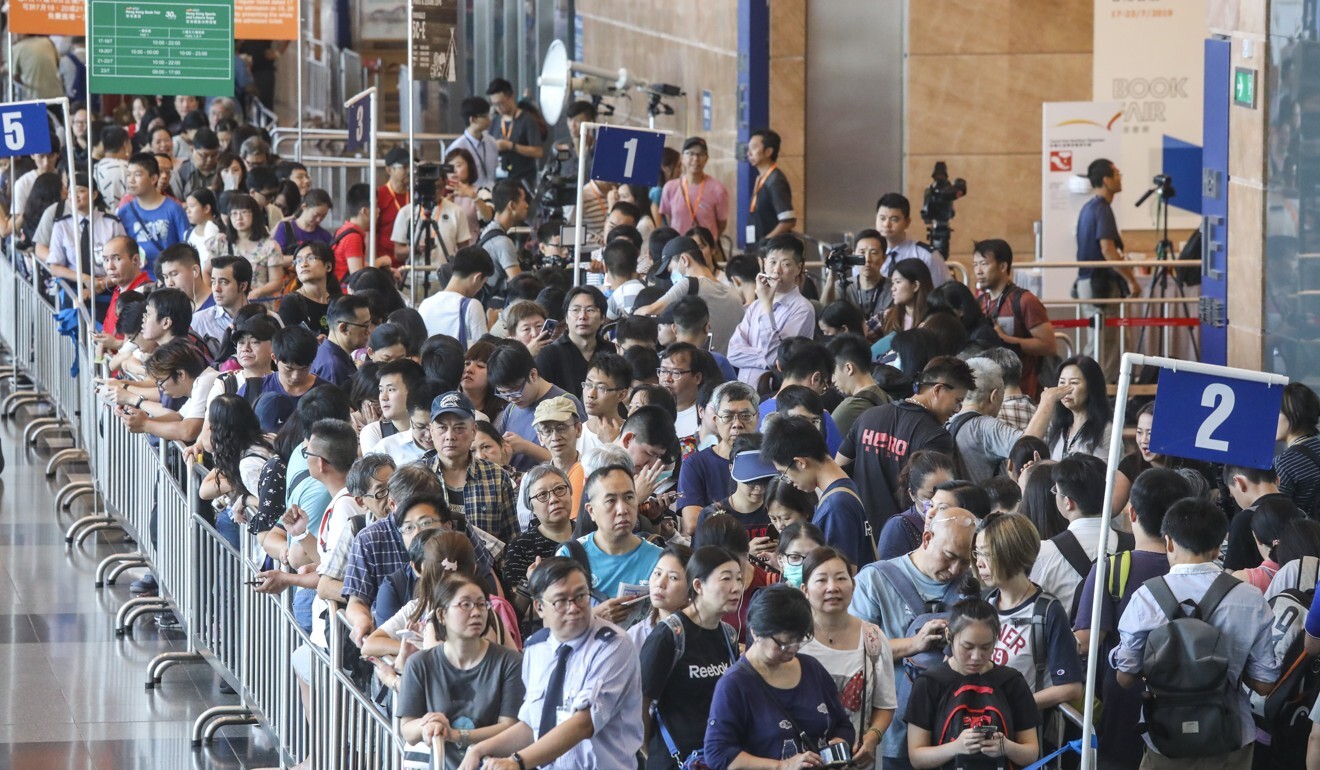 Other publishers said they were simply happy the fair would be among the first trade shows allowed to take place since the beginning of
the coronavirus pandemic
.
"It's tough to survive in the publishing industry in Hong Kong, especially as operational costs keep rising," said Elvin Lee Ka-kui, chairman of the Hong Kong Publishing Federation, which represents more than 70 industry players.
"For local publishers, the book fair is a crucial event to boost sales and promote new titles."
Still, the fair is expecting a drop in visitor numbers given that Covid-19 travel restrictions have all but eliminated arrivals from abroad. The Trade Development Council, which has organised the fair for three decades, said that would likely translate into a 10 per cent drop in attendance.
"In the past, normally the book fair would attract one million people, including 10 per cent coming from [outside Hong Kong]," Chau said.
The number of exhibitors expected to join the fair's 2020 edition has also dipped by about 15 per cent, to 585 participants from last year's 686.
This year's theme, "Words to Warm the Heart", focuses on motivational and inspirational reading.
The event, which opens on July 15 at the Hong Kong Convention and Exhibition Centre in Wan Chai, will feature appearances by local writers including pop music lyricist Cheng Kok-kong; Dr. Joseph Sung Jao-yiu, a frontline hero during the 2003 Sars epidemic; and Rap Chan, author of Dustykid.
"In order to scatter the crowd … ticket holders will be allowed to come back to the fair twice," Chau said.
Visitors who purchase a regular ticket dated July 15 or 16 (Wednesday and Thursday) can enjoy an extra admission after 7pm on either Friday, Saturday or Sunday and be allowed to return again on Monday after 7pm as well.
This article appeared in the South China Morning Post print edition as: 'self-discipline' urged at book fair