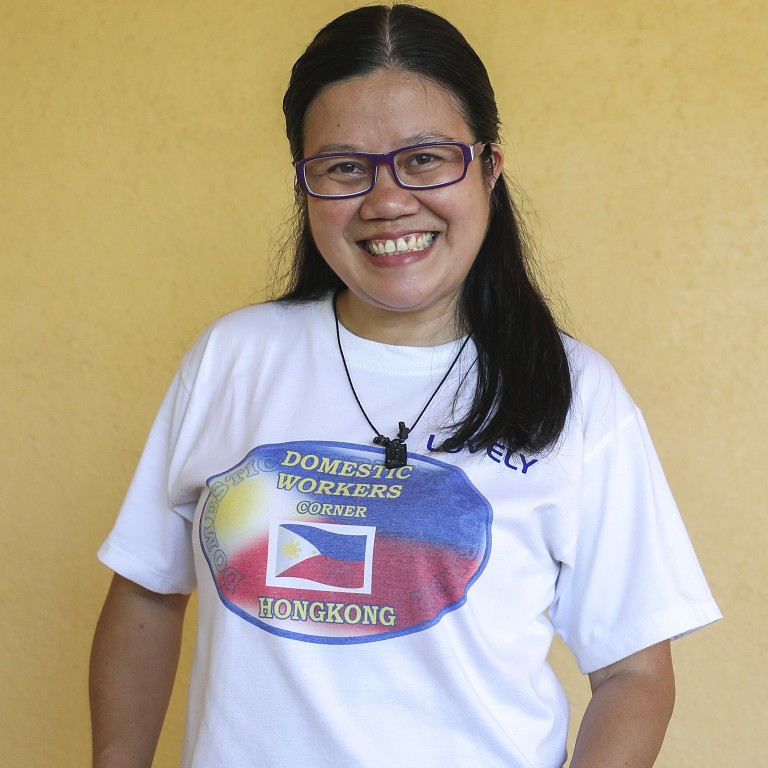 Domestic helper who comes to the rescue of colleagues nominated for Spirit of Hong Kong Awards
Rodelia Pedro Villar, who has lived in Hong Kong for more than 17 years, cares for her colleagues through thick and thin
In 2017, she founded Domestic Workers Corner to offer help to those in need
Rodelia Pedro Villar carries a big notebook, which contains lots of useful contact numbers and practical information.
Apart from stacks of carefully arranged name cards, a small MTR system map and some service brochures were tidily glued to its pages.
The 42-year-old domestic helper, who comes from Western Visayas in the Philippines and has lived in Hong Kong for more than 17 years, said the home-made directory came in handy whenever she received requests for help.
She said she wanted to use her network and knowledge to support fellow domestic workers in Hong Kong, and care for them through thick and thin.
She collaborates with local organisations and churches, and keeps close contact with the Consulate General of the Philippines in Hong Kong in helping those in need of advice or information.
"Love scams are one of the major problems faced by domestic helpers here," Villar said.
She noted that the vice was often part of a money-laundering scheme, where a domestic worker would be sent money by her boyfriend and then told to return the entire sum to him.
Whenever she is alerted to such a case, Villar would connect the advice seeker with professionals and relevant authorities.
Over the years, she has also handled inquiries about the termination of contracts and sexual harassment.
In 2017, she founded Domestic Workers Corner and started using the group as a platform for communicating with and providing various forms of support to the domestic worker community.
The group is run by 20 volunteers who are known as "admins".
Citing the group's mission statement, Villar said she wanted to help members in need, explain to them their rights, and encourage them to assert these when necessary.
"At Domestic Workers Corner, I want to focus on how to help members avoid getting into trouble," she said.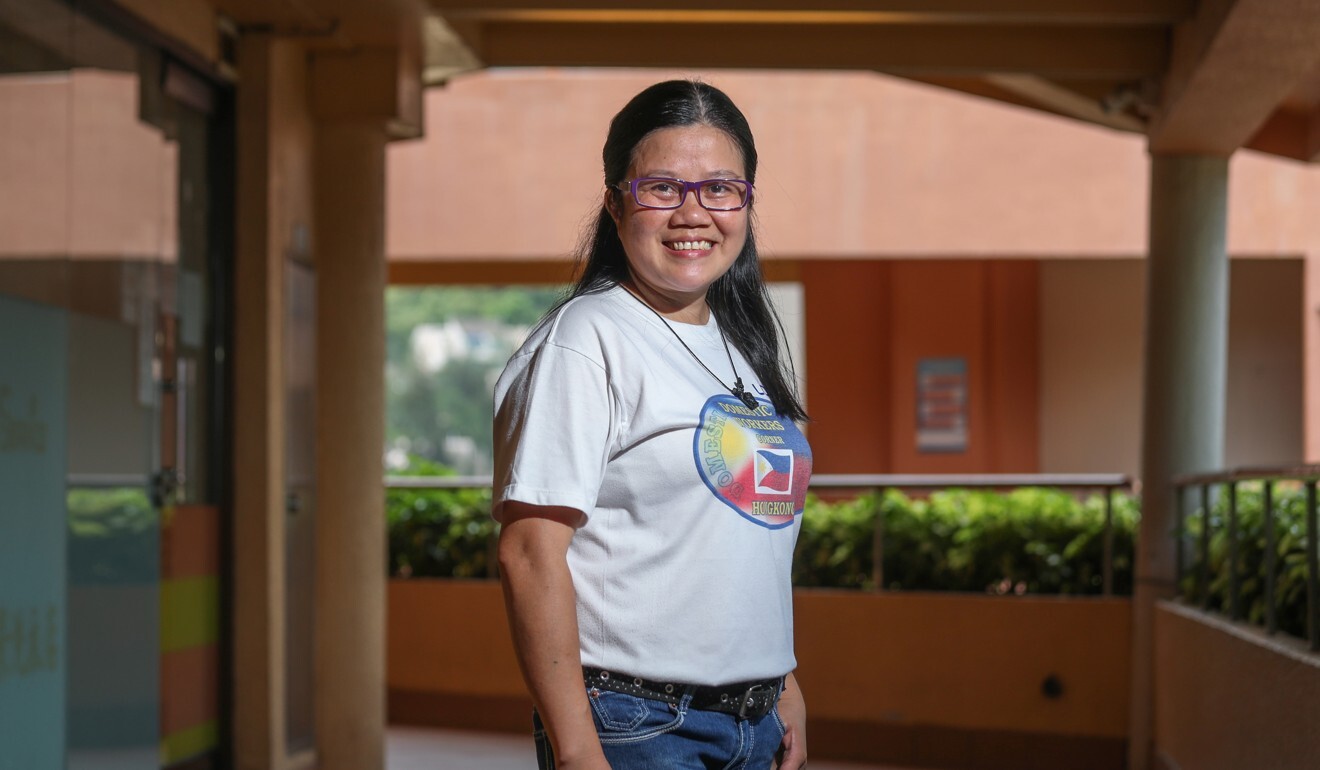 Villar's work has earned her a nomination for a Spirit of Hong Kong Award.
The annual awards, co-organised by the South China Morning Post and property developer Sino Group, recognise remarkable people whose accomplishments may go unnoticed.
Carmen Lam at PathFinders, a charity, recommended her for the Spirit of Community award, which honours individuals who dedicate their time and energy to helping, serving and making a positive impact on their community or those in need.
According to government data, Hong Kong currently employs nearly 390,000 foreign domestic workers.
Villar said her group reached out to as many domestic workers as possible through various channels, such as social media, adding the admins usually devoted their spare time after work to volunteer.
"Our work has earned appreciation from group members, which inspires us to continue to serve the community," she said.
Villar said she was thankful that her employer's family was supportive of her endeavour.