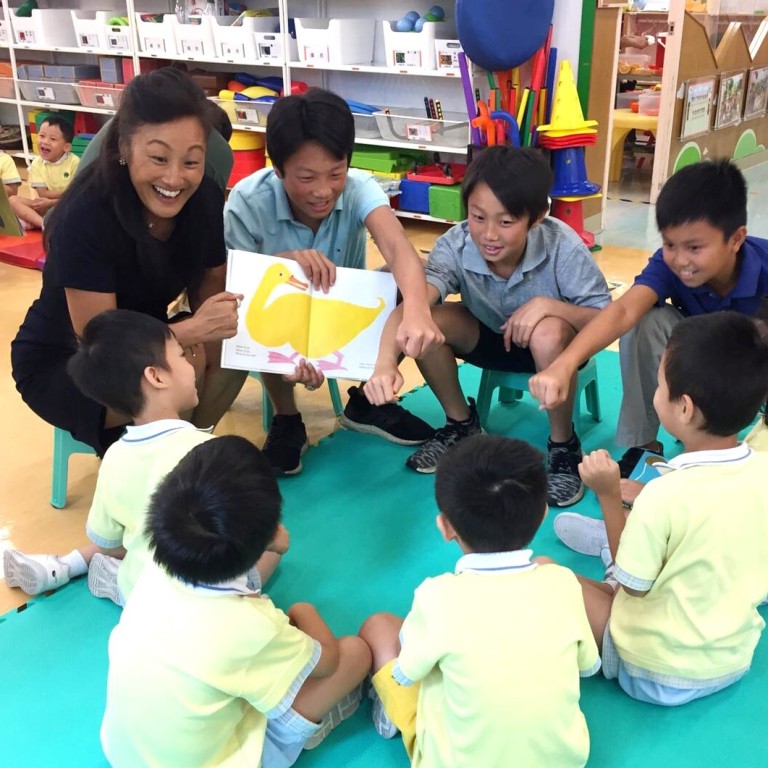 Hong Kong organisations hoping charity begins at home as economic crunch sees donations dry up
The impact of last year's civil unrest, coupled with the coronavirus, has left several of the city's charities on the brink of collapse
Some are hoping residents will use their HK$10,000 cash handout to boost the coffers of those most in need
The Hong Kong Association for attention deficit hyperactivity disorder (ADHD),
a charity
that Bernice Leung fung-po co-founded in 2006, has three months of cash reserves left.
Her two sons are among around 14,000 children in the city who have the condition, and Leung started the charity to bring together parents and share information. She worries about how its 1,200 families will cope if the organisation is no longer there.
"They [parents] will be like how I felt 14 years ago. I felt helpless and really alone, because you don't know how many people out there that share what you're going through," said Leung, who is the vice-chairwoman of Hong Kong Association of ADHD.
Funds are down 40 per cent compared to last year, with their annual raffle which usually raises HK$40,000, only raising HK$3,000 this year, she added.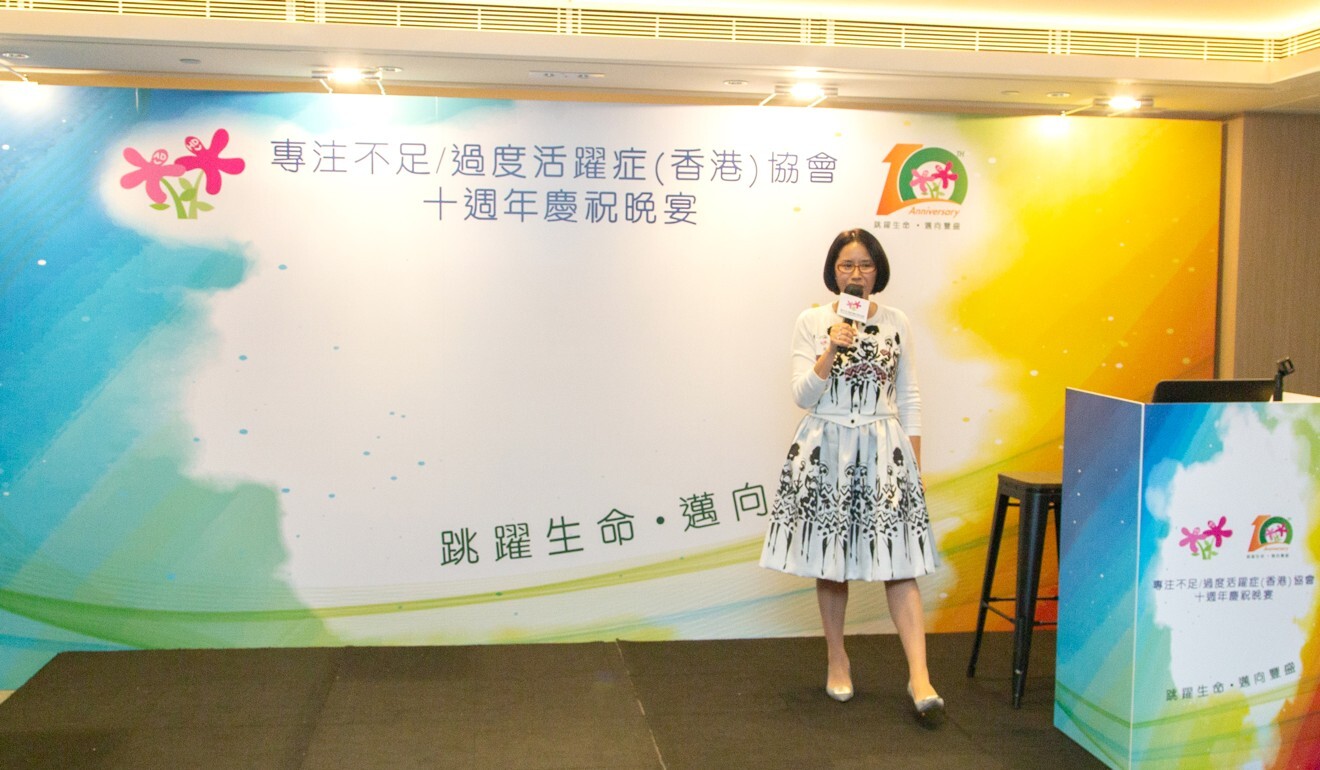 With schools shut since January, Leung said demand for their services had gone up. Like many other charities, it pivoted to continue providing services online, including adding new online courses and counselling services for parents at home with their children.
"ADHD children need a lot of exercise, but they are stuck at home, and they
struggle with the online schoolwork
, while parents need to work at home," she said. "There is a lot of tension in the family."
The charity is among 2,500 in the non-profit sector and has been hit hard by last year's social unrest and the coronavirus pandemic.
While some organisations receive government funding, others rely solely on fundraising events, grants, and donations from individuals and businesses; sources that have dried up as events were cancelled because of the coronavirus pandemic.
A survey of 111 tax-exempt charities by the Hong Kong Council of Social Service (
HKCSS
), an umbrella group made up of welfare organisations, found more than 90 per cent of NGOs had experienced a "rapid and massive decrease" in income since last October.
Almost half of those who responded between March 24 and April 6 expected their income for the year to drop between 40 per cent and 80 per cent compared to 2019.
The respondents do not receive funding from the government and serve about one million people in the community.
Cliff Choi, business director for HKCSS, said these non-governmental organisations rely on donations and fundraising, but some regular donors have been unable to contribute, because of unemployment and poor economic conditions.
"Some NGOs have told me they only have five months of cash reserves left. If the Covid-19 pandemic lasts much longer, they will use up these reserves," said Choi, adding it would be dangerous for the vulnerable people who rely on regular services from these charities.
Hong Kong foundations have stepped in to try and meet the demand for funding. Jennifer Chen, CEO of
Chen Yet-Sen Family Foundation
, is leading a campaign called "Bridge the Gap", which calls on residents to donate all or part of their HK$10,000 government relief payout to NGOs in dire need of funding.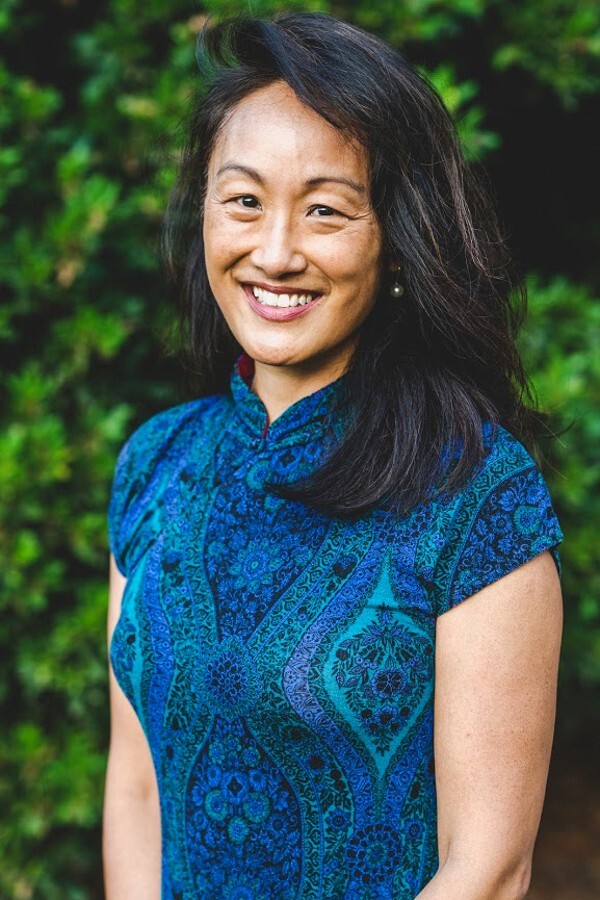 The Chen Yet-Sen Family Foundation,
Fu Tak Iam Foundation
and The Hong Kong Club Foundation has pledged to match public donations up to specified amounts for at least 25 organisations it has identified in need.
In Hong Kong, a lot of funding is tied to specific programmes, with charities using fundraisers to raise money for their salaries and rents, but Chen said the NGOs will be able to use the money to keep their operations going.
"We understand how difficult it is for them to raise funds to pay rent, salaries and to literally keep the lights on with electricity," Chen said.
The former investment banker said her foundation would match public donations up to HK$500,000 for five organisations between June and October.
Among the beneficiaries is the
Zubin Foundation
, which focuses on issues faced by the city's ethnic minorities. Because of the pandemic it had to cancel its annual fundraiser.
"My biggest struggle with funding is getting unrestricted funding, which is not for a specific project, but to pay rent," Shalini Mahtani, the foundation's CEO and founder, said.
Another initiative called the "Million Dollar Challenge" has so far crowd-funded more than HK$500,000 by asking residents to use their HK$10,000 cash handout to meet the target. The initiative is being coordinated through the Hong Kong Round Table charity, which will choose local charities that support poverty alleviation and other community charities.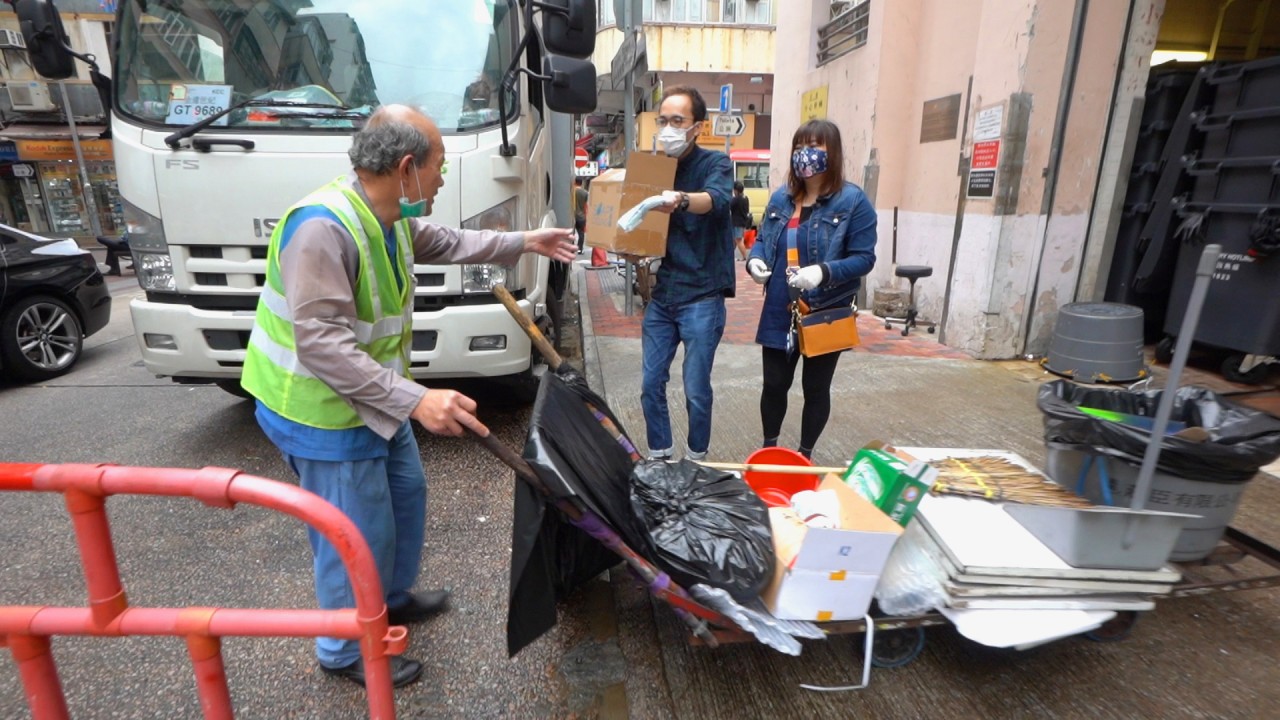 03:04
Hong Kong charity distributes hygiene kits to street cleaners to fight coronavirus
Hong Kong charity distributes hygiene kits to street cleaners to fight coronavirus
The American Club Foundation joined the "Bridge the Gap" campaign and is to pool donations from its community, which includes the American Chamber of Commerce, to benefit 12 NGOs it has identified with the help of the HKCSS, as being in dire need.
They are:
J Life Foundation
, Community Drug Advisory Council, Association Concerning Sexual Violence Against Women (
Rainlily
),
CareER
,
KELY Support Group
,
Music Children Foundation
,
Enrich
,
PathFinders
, ReSource,
Teen's Key
Hong Kong Association for Specific Learning Disabilities, and Hong Kong Association for ADHD.
The fundraising window for this initiative is open until the end of August, which cannot come soon enough, for one if its recipients, the
Hong Kong Association for ADHD
.
"It is critical for us to survive," Leung said.