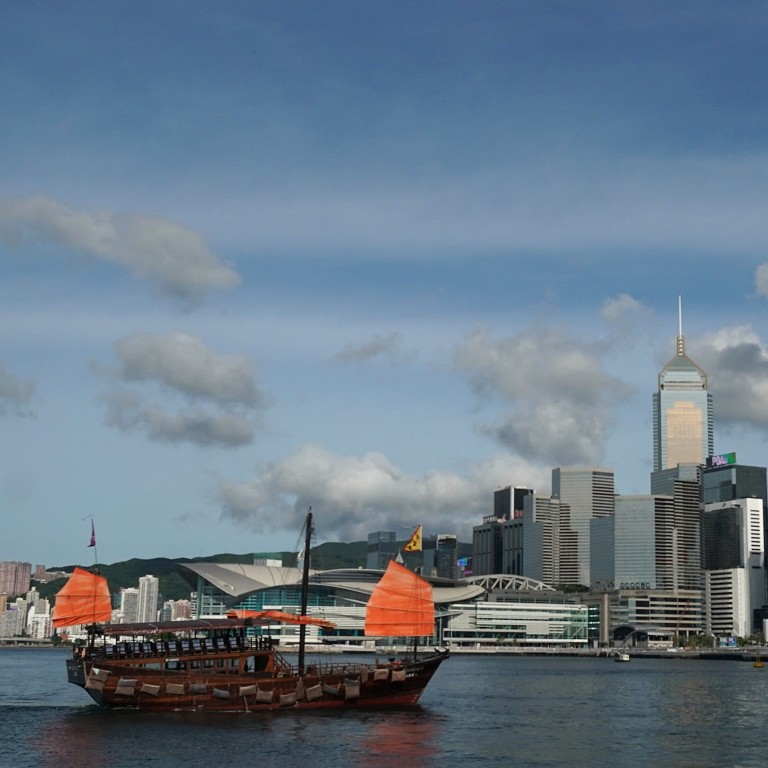 Work visa delays a bane for foreigners seeking Hong Kong jobs amid Covid-19 pandemic, while national security law dents interest
Recruitment agencies say civil servants' work-from-home arrangements as city battles third wave of infections the main factor for slowdown in processing
Others point to a general drop in visa applications because of wariness over political instability since last year's social unrest
When Shannon Dean was offered an English teaching job in Hong Kong, she felt excited to start a new life in the city. Now, however, she says she is stuck in limbo, waiting in Manchester in Britain to see whether her working visa will be approved.
While the 24-year-old was offered the job in May, she had to wait until she got her bachelor's degree certificate in July before she could go ahead with her visa application. It was submitted on July 20, the same day Hong Kong's civil servants began working from home amid the third wave of
coronavirus
infections, and Dean has yet to hear from the Immigration Department regarding her application.
Originally hoping she would be in the city by September, the English learning centre has now pushed her start date to November.
"I don't know if they have started working on my application. I feel quite nervous … that after waiting all this time my application could get rejected," she said.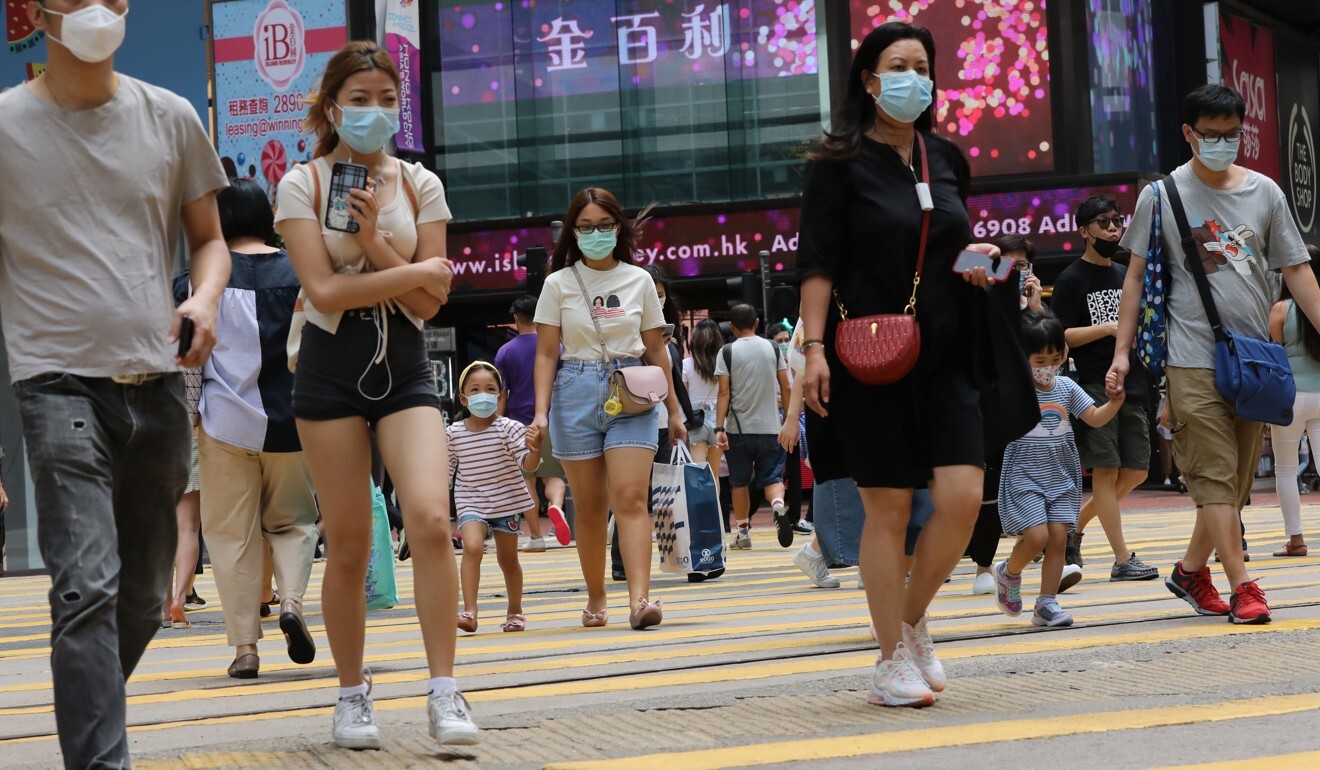 Hong Kong is battling
a recent surge in Covid-19 cases
, and although the daily infection count has been on a general decline over the past week, the city is deep in recession, with air travel and the tourism industry decimated. The economy shrank 9 per cent for the April-June quarter compared with a year before.
Another impact is that work visas have been severely delayed, with recruitment consultants warning of a huge backlog of cases. While borders remain closed to non-residents, foreign workers can still enter Hong Kong once their work visas are approved, but will need to complete the mandatory 14-day quarantine.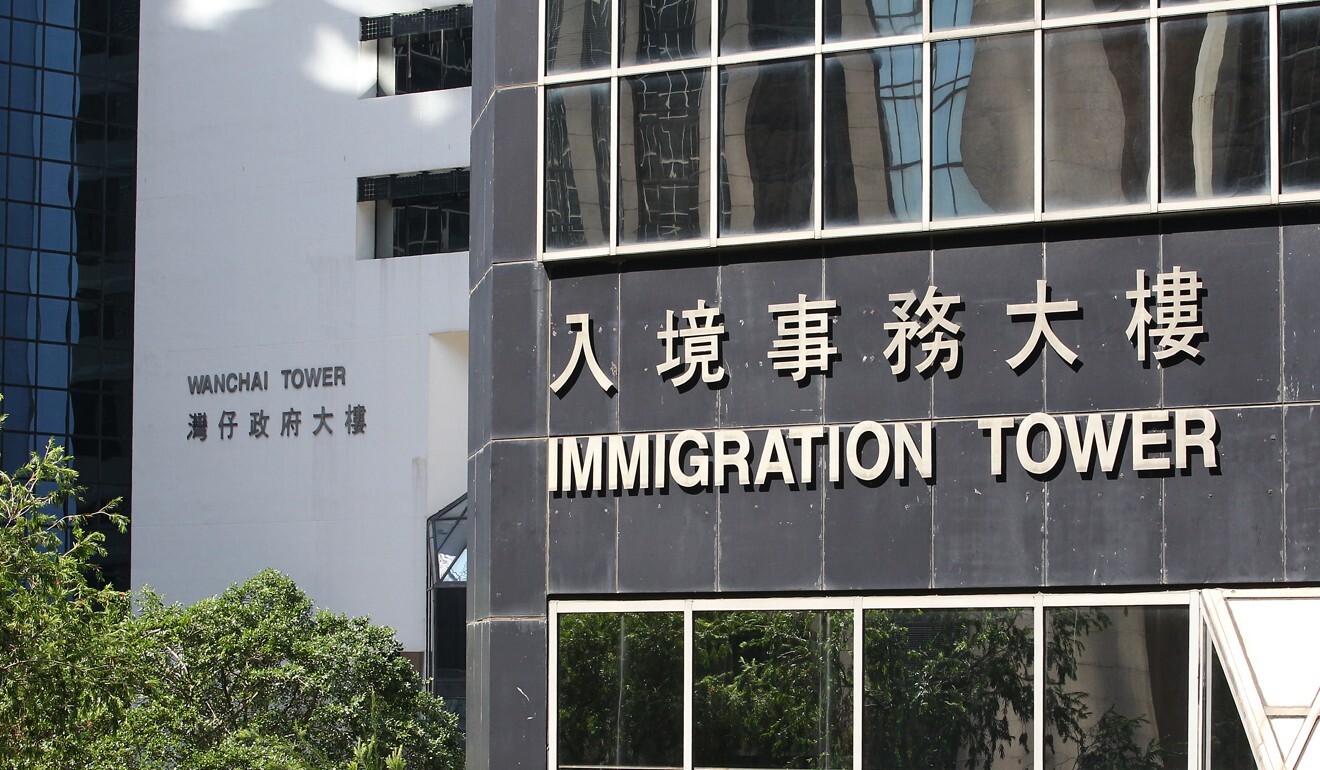 New statistics from the department reveal a huge drop in work visas being issued in the first six months of the year. The city issued 7, 717 visas from January to June under the general employment policy, compared with 19,756 visas for the same period last year. In 2019, a total of 41,793 work visas were approved.
Recruitment consultants have said applications had been delayed due to work-from-home arrangements for civil servants. February and April saw the biggest slumps in the number of work visas issued, with just 77 and 59 processed respectively.
Meanwhile, long wait times and fewer approvals have also fuelled anxiety among those seeking to extend their work visas, while fewer applications overall have prompted speculation that the controversial new
national security law
is already putting a damper on interest in the city among would-be expats.
The trend also comes after months of
anti-government protests
, which recruitment consultants say has been a deterrent to some expatriates considering moving to the city.
Tara Joseph, president of the American Chamber of Commerce in Hong Kong (AmCham), told the Post that Covid-19 and the recession were huge factors leading to fewer people coming into the city to begin with.
"So it would not make sense for companies to bring new employees into Hong Kong [at this time]," Joseph said. "It may be true that there will be less demand for visas in the medium term, but we just don't know that for certain."
A
recent poll
showed nearly four in 10 members of AmCham were considering relocating from Hong Kong due to the national security law.
Since the first wave of Covid-19 infections in January, most of the city's 180,000 civil servants have spent weeks at a time working from home, with each attempt to resume in-office work thwarted by new flare-ups in cases. Amid the ongoing third wave of infections, civil servants have again been working from home since July 20.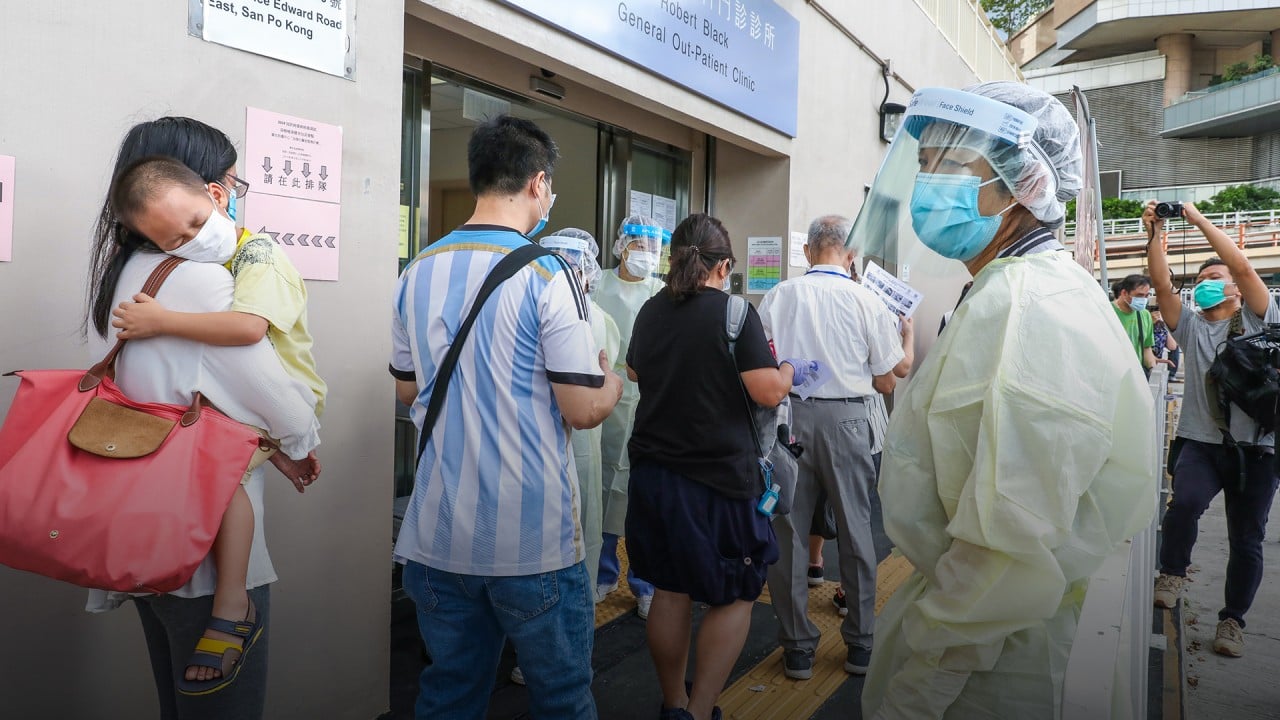 03:07
Hong Kong's mass Covid-19 testing to begin on September 1, to last at least 7 days
Hong Kong's mass Covid-19 testing to begin on September 1, to last at least 7 days
Mark Francis, director of two recruitment consultancies, Silverstrand and Cleverly Search, focusing on the financial services and construction industries respectively, said it normally took three to six weeks for visas to be processed, a timeline that stretched to nine to 12 weeks in March – and the backlog still had yet to be addressed.
Another issue is the fact that a lot of documentation is still done on paper, rather than electronically, according to Francis.
"A lot these departments still have fax numbers, for instance," he said. "So some of their processes are quite archaic, then you go to a work-from-home environment where the set-up is not optimised for the digital age. That is going to be a problem."
Albert Lee, who co-founded the recruitment company NLS Search, said companies were changing the way they hired this year, with some choosing to put less emphasis on Hong Kong.
"Previously they wanted five to 10 roles in Hong Kong," Lee said. "Now it might be five in Hong Kong, five in Singapore."
Asked to comment on the situation, the Immigration Department pointed to its website, which says it normally takes four weeks to process work visas upon receipt of all the required documents.
Among the sectors with the lowest number of visas issued for the first six month of the year are legal services, down 85 per cent from last year, and technology, down 77 per cent.
Meanwhile, a number of foreign journalists have reported delays in renewing or securing visas in Hong Kong, according to the Foreign Correspondents' Club, which issued an open letter on August 12 asking whether new procedures had been established in processing visas for foreign journalists to work in Hong Kong.
Director of Immigration Benson Kwok responded on August 14, saying: "Hong Kong has always adopted a pragmatic and open policy on the employment of professionals … each case will be considered on its own merits."
Lee from NLS Search also said his firm had seen delays, citing an example of one client whose visa expired on Friday, but they had been unable to reach any officer that they normally dealt with regarding their extension.
"We've been given mixed answers … one manager told us they are not processing change-of-work visas and we can mail it in."
The department's website says it is only accepting urgent applications of extension of stay, requests that are down by more than half from last year. Lee said these typically took two to three weeks, but waits were now stretching up to six weeks.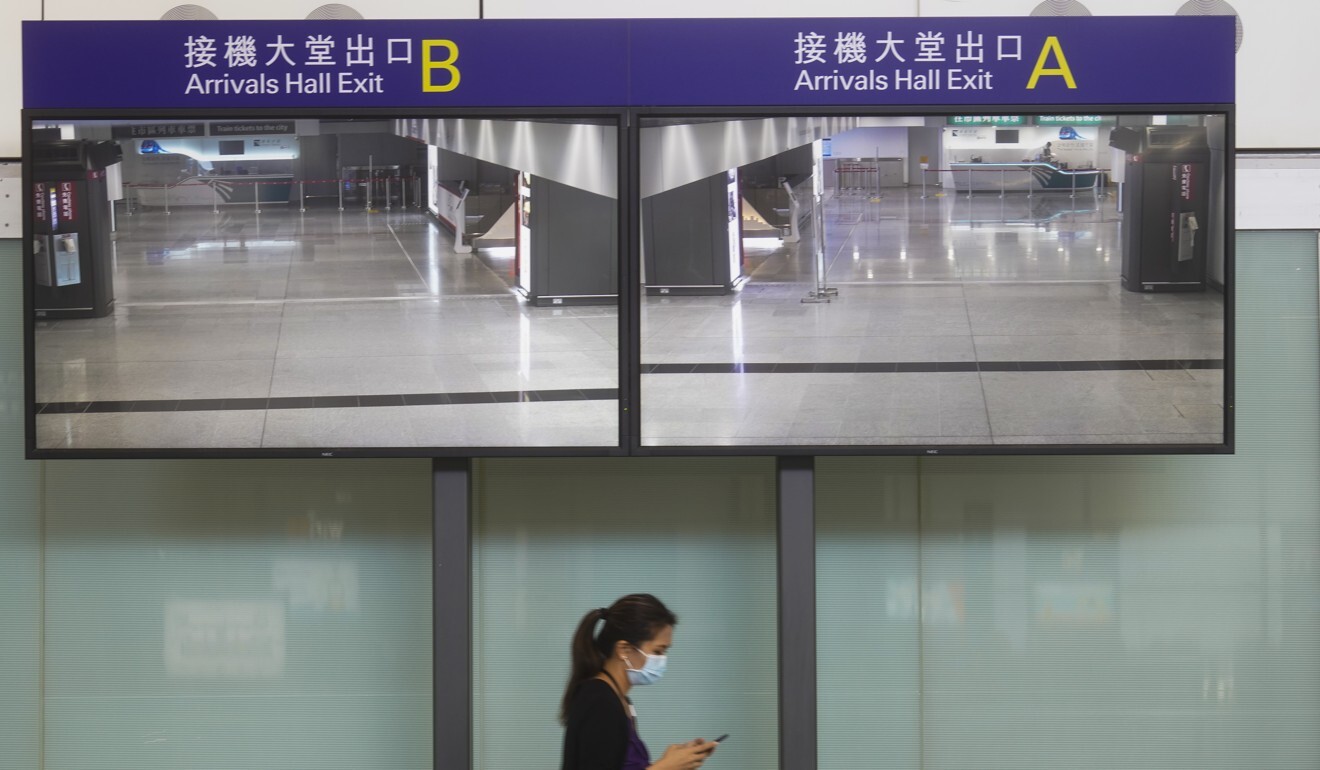 One Hong Kong resident who has lived in the city for six years, and who wished to remain anonymous over concerns it would affect his application, said he had been waiting since May for his visa extension to be approved.
His company is keeping his job while he waits for his extension, but the 34-year-old German national said he was worried that if too much time passed, they might not hold the vacancy.
"I don't know if the department will reject my application, or what the reason for that might be," he said. "On the mainland, getting work visas is a difficult process and I do worry such thinking might apply to foreigners working in Hong Kong."
Lee said another factor in the decline in extension-of-stay visas might be dwindling interest – some expatriates were returning to their home countries, while more candidates in Hong Kong had been telling him they only wanted to apply for roles outside the city.
Francis pointed to last year's social unrest, the US-China trade war and Hong Kong losing various special statuses with foreign countries over the national security law as reasons for negative sentiment towards working in the city.
"Seeing statements from US government officials … that must play into people's minds and perhaps they are not giving up on moving here, but it does delay their desire to get here quickly," he said.
This article appeared in the South China Morning Post print edition as: Plunge in work visas amid delays, drop in applicants