Age of national security law and fleeing Hong Kong activists stir memories of nine-hour swims, brushes with death on the waves for veteran trio
Cai Chongguo, Lew Mon-hung and Tsang Kin-shing remember the dangers at sea all too well
'They were definitely risking their lives, as a speedboat could hardly stand the strong waves,' says Tsang, a veteran of multiple journeys to the disputed Diaoyu Islands
The recent capture at sea of 17 young Hong Kong activists as they attempted to escape to Taiwan was an all-too-familiar tale for older Hongkongers who risked life and limb in perilous journeys into or out of the city by water, but for three men, the story was deeply personal.
Memories of their own brushes with danger came flooding back for Cai Chongguo, Lew Mon-hung and Tsang Kin-shing when news emerged on Wednesday that the mainland Chinese coastguard had
arrested 12 local activists
allegedly en route to Taiwan.
Wednesday's arrests came just days before Taiwanese media reported that five other Hong Kong activists had been
intercepted by marine authorities
from the self-ruled island late last month as they attempted to reach its shores, prompting the Hong Kong government to call on Taipei to return any criminal suspects in its custody to the city.
Cai told the Post he was heartbroken when he heard the news about the 12, as he once benefited from a legendary underground campaign to help activists flee mainland China in 1989.
Several weeks after the June 4 military crackdown crushed student-led protests at Beijing's
Tiananmen Square
that year, Cai, then 34, was arranged to travel from Beijing to Shenzhen by operatives of
Operation Yellow Bird
. He was determined to leave mainland China after learning he was on Beijing's wanted list because of his participation in the protests.
The campaign, which eventually smuggled about 150 dissidents out of the country,
was funded by
the Hong Kong Alliance in Support of Patriotic Democratic Movements of China, and the Federation of Students, a group that represented university students in Hong Kong.
At the height of the operation in 1989 and 1990, more than 100 rescue missions were carried out.
At the end of June 1989, Cai, who was studying for a doctorate in philosophy at Wuhan University at the time, boarded a small fishing vessel along with another dissident on the shore of Shekou, an industrial park in Shenzhen, hoping to escape to Hong Kong.
"The boat was intercepted by the mainland coastguard when it was sailing to Hong Kong. The captain of the fishing vessel told us to jump into the sea," Cai said.
"We dared not swim to Hong Kong because the mainland coastguard was blocking the way. We could only swim back to Shekou."
The pair struggled in choppy waters for nearly four hours and were subsequently rescued by two Yellow Bird operatives who had rushed to Shekou. "I thought we would die that time until the operatives came to our rescue," Cai said.
An officer of mainland China's armed police delivered them to Yuen Long by speedboat the following day. "I thought he did so after taking bribes or he was unhappy with the military crackdown," he said.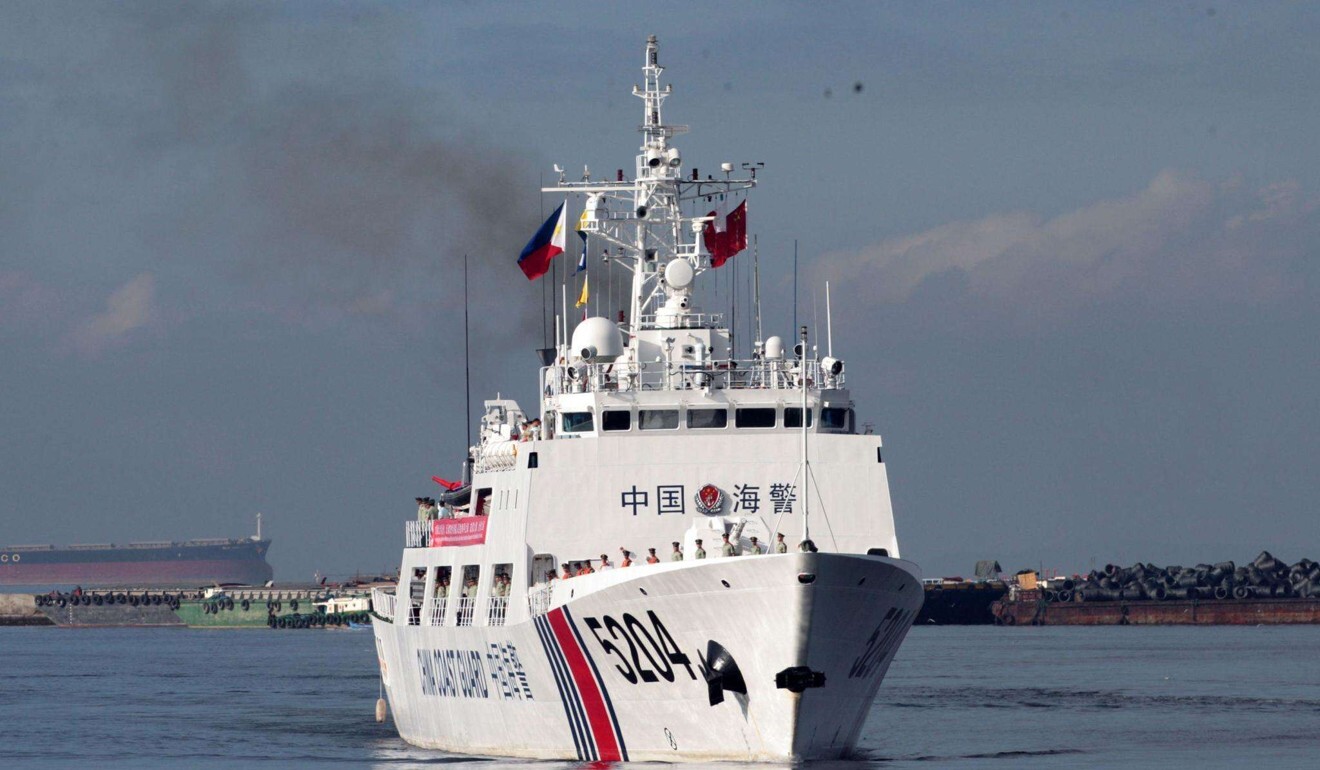 In July 1989, Cai was granted political asylum in France. He worked for groups fighting for workers' rights in China until his retirement two years ago.
Speaking from Paris, Cai, now 65, said he was shocked and heartbroken to learn about mainland China's coastguard's
interception of Andy Li
– who was arrested under the national security law earlier this month – and 11 other Hong Kong people as they attempted to escape to Taiwan.
"Their planned ride to Taiwan was much more dangerous than our escape 31 years ago," he said.
"Beijing and [Hong Kong Chief Executive] Carrie Lam Cheng Yuet-ngor should not consider young people in Hong Kong their enemies," Cai said. "They should heed public opinion … and come up with proposals for political reform."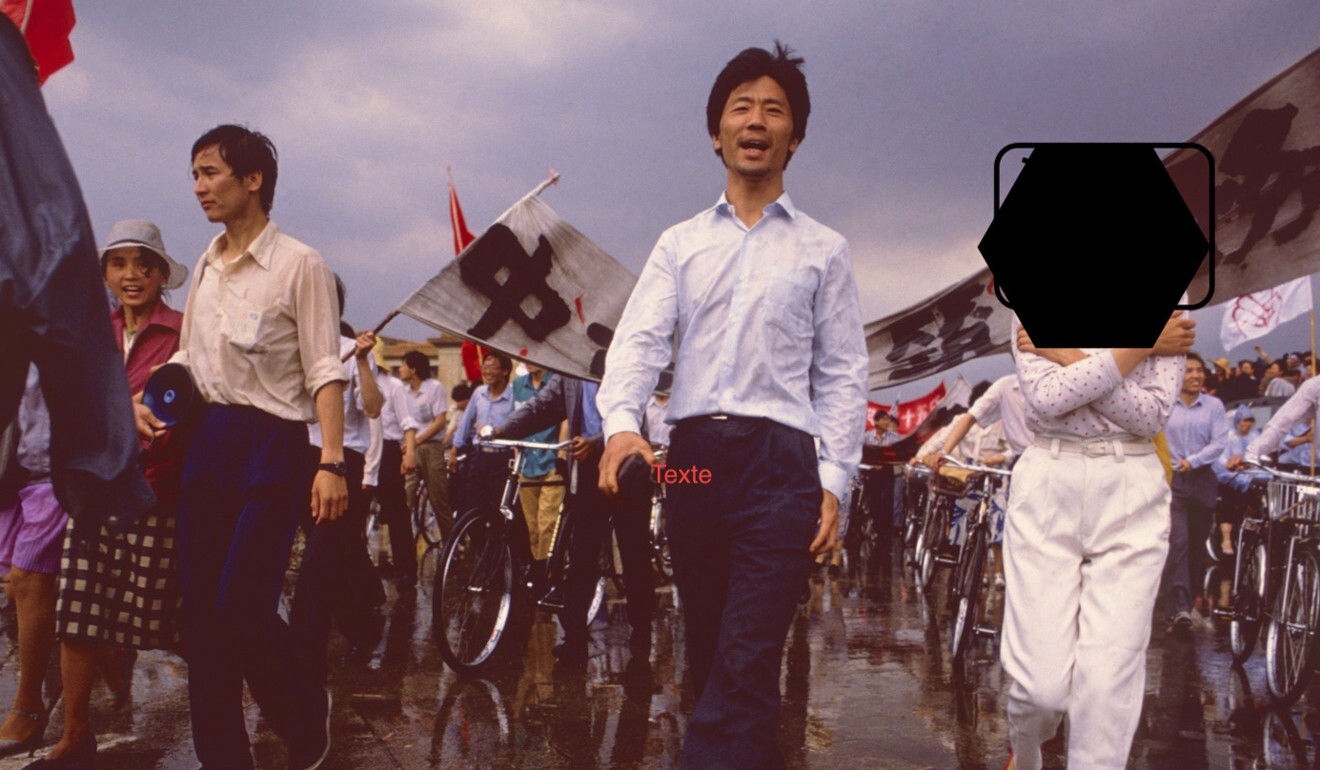 A law enforcement source in Hong Kong said that along with Andy Li, the others, who were all Hongkongers, "included those who had been arrested during the anti-government protests" and had been detained in mainland China on suspicion of "unlawfully crossing the border".
The
Post
has learned some of the suspects are believed to be
linked to a foiled bomb plot
last December that saw two home-made devices, each packed with 5kg of high-grade explosives,
found by police
at Wah Yan College Hong Kong.
Others within the group were said to be involved in a December case in which police seized a large amount of weapons across the city.
Cai was just one of many mainland Chinese people who fled the country in times of turmoil.
Lew Mon-hung, a former member of China's top political advisory body, was another.
In September 1973, Lew, then aged 25, escaped to Hong Kong by swimming nine hours from Nantou, in Shenzhen, to evade communist rule.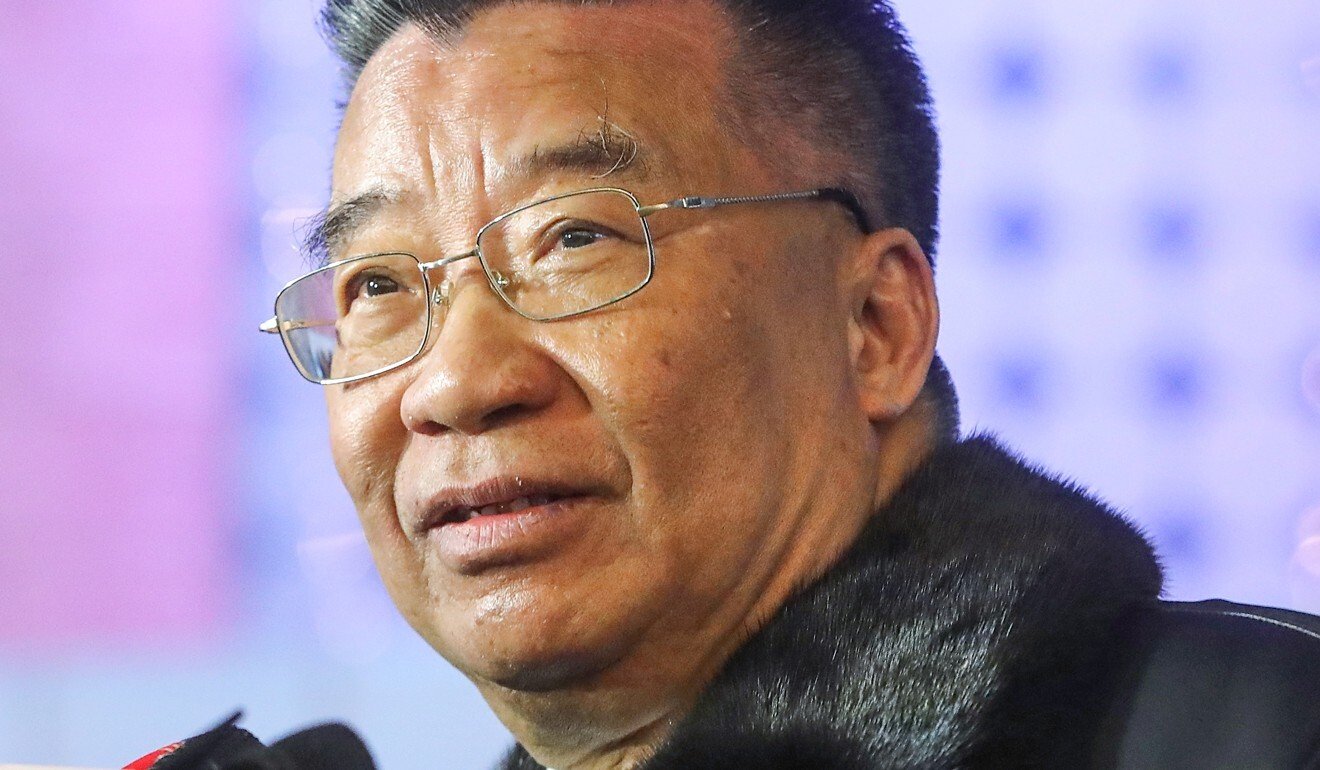 Five years earlier, Lew was sent to Dongguan to engage in agricultural production. He was among the millions of Chinese urban youth sent to the countryside to "learn from workers and farmers" under Mao Zedong's
"Up to the mountains and down to the countryside"
movement.
"I was disillusioned after Lin Biao, who was once hand-picked to succeed then-paramount leader Mao Zedong, was named a traitor in 1971," Lew said. "There was no such thing as truth in China, as the Communist Party just swore black is white for political purposes."
Lin, who became China's minister of defence in the 1950s, was killed in a mysterious plane crash in 1971 while fleeing the country after being accused of plotting a coup.
Lew said before his nine-hour swim to Hong Kong, he first spent six days walking. He then swam from Nantou to Tsim Bei Tsui, in Yuen Long.
"While I was swimming, I kept reciting sayings from Quotations from Chairman Mao Zedong to inspire myself," he said, referring to the leader's famed "little red book".
Lew became a Hong Kong resident under the "touch base policy", which allowed anyone who evaded police interception in the New Territories and reached a registration office in urban areas to stay in the city. The policy was abolished in 1980, and anyone who arrived thereafter, without appropriate documentation, was classified as an illegal immigrant.
He got a job in a factory in To Kwa Wan and subsequently joined the financial services industry.
Lew was once a firm supporter of Leung Chun-ying, Hong Kong's chief executive from 2012 to 2017, but the two fell out soon after Leung was elected chief executive in March 2012.
Lew was sentenced to 18 months in jail in 2016 for trying to halt a probe into a fraud case.
The attempt by Hong Kong protesters to flee the city via the Taiwan Strait also reminded many of the voyages local activists used to take to the disputed Diaoyu Islands near Taiwan, known as the Senkaku Islands in Japan, to protest against Japanese claims of sovereignty.
League of Social Democrats veteran "Bull" Tsang Kin-shing, now an Eastern district councillor in his mid-60s, sailed from Hong Kong to the Diaoyu Islands seeking to assert Chinese sovereignty seven times starting in 1996, most recently in August 2012.
Tsang and other members of the Hong Kong-based Action Committee for Defending the Diaoyu Islands, sailed first to Taiwan, then on to the disputed islets, where they were arrested by Japanese authorities and later deported.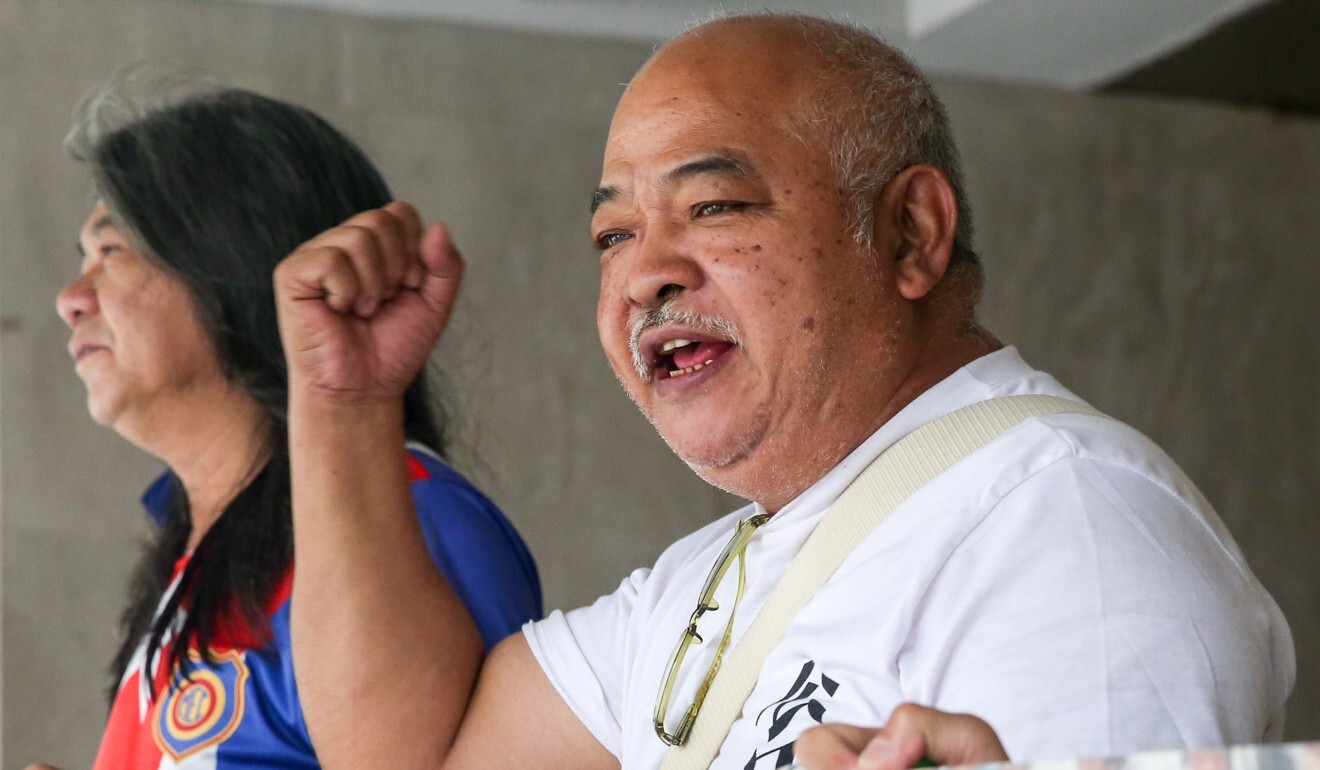 Tsang said the ride from Hong Kong to Taiwan – especially the Taiwan Strait crossing – was so rough that people would vomit from time to time.
"There was one time when I was lying next to a 200kg rice bag, and a strong ocean wave threw me and the rice bag to the other side of the ship," Tsang recalled.
He said the voyage was tough even for those who sailed in large fishing vessels like he did, so the ordeal of the young activists – who were on a speedboat – was unimaginable.
"They were definitely risking their lives, as a speedboat could hardly stand the strong waves in the Taiwan Strait. They could easily have been injured, and their boat could have capsized," he said.
Tsang said it was heartbreaking to see how Hongkongers sought to flee their home.
In 1996, journalist and activist David Chan Yuk-cheung went on an expedition to the Diaoyu Islands, but tragically drowned after leaping into rough seas with other activists near the isle.
The fate of the 12 Hongkongers arrested by mainland Chinese officers in Chinese waters remained unclear as of Sunday.
A Hong Kong government source said earlier that he believed the group, which is currently remanded in Yantian district in Shenzhen, will be held on mainland Chinese soil for a short while until their legal procedures are complete there.
A police spokesman said the force was maintaining close communication with the mainland Chinese law enforcement department to obtain the latest updates on the case.
Tang Fei, vice-chairman of the pro-establishment Hong Kong Federation of Education Workers, said those activists should face the legal consequences for what they had done. "They shouldn't have tried to escape if they insist they are innocent," he said.
But veteran China watcher Johnny Lau Yui-siu said the ordeal of the 17 young activists was reminiscent of what had happened in the 1930s, when some communists escaped to Hong Kong to evade persecution from the Kuomintang, then the ruling party of mainland China.
"It's difficult to judge whether it was wise for those young people to risk their lives on perilous sea journeys. They may prefer making that gamble to facing what they call unfair trials in Hong Kong," he said.