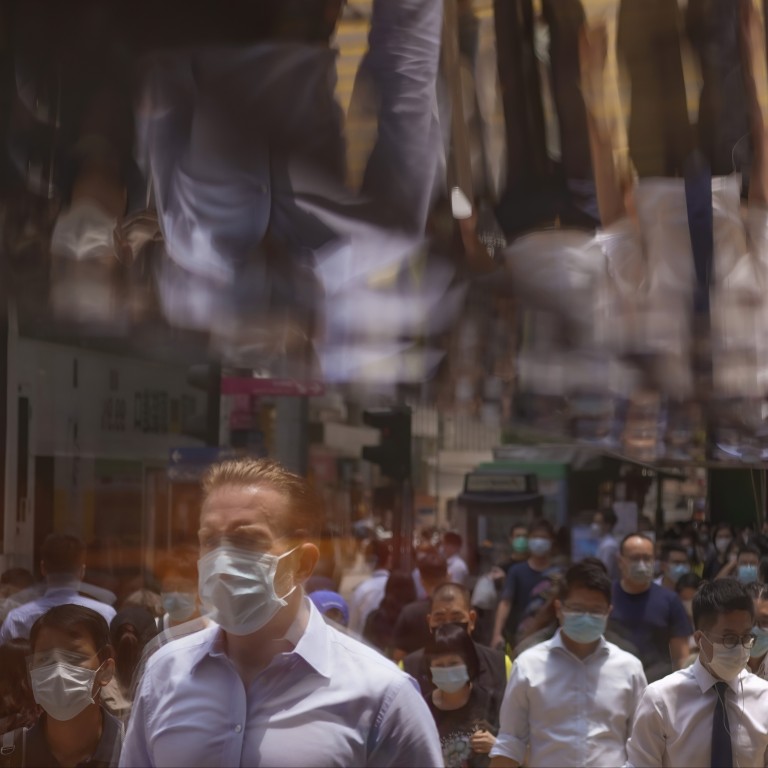 Lack of jobs in Hong Kong, more than national security law, main reason for sharp fall in expats arriving, observers say
Travel advisories over new security law 'only one factor' expats worry about amid recession
New work visas for foreigners sharply down, with far fewer Americans, Australians arriving
A sharp drop in the number of foreigners cleared to work in Hong Kong this year appears to reflect the scarcity of jobs in a stricken economy rather than moves by countries such as the United States and Australia to discourage their citizens from travelling to the city.
The latest statistics from the Immigration Department show that Hong Kong issued 11,474 work visas from January to September, down from 31,293 over the same period last year.
Only 1,077 went to American citizens, about a third of the 3,038 issued to them over the same period last year, while the 468 Australians who obtained work visas similarly represented about a third of last year's 1,243.
John Mullally, regional director at international recruitment group Robert Walters Plc, says the drop reflects the depressed job market across financial services and professional services in general.
Mullally, who handles financial sector jobs for Southern China and Hong Kong, says four out of five job-hunters who saw him two years ago wanted to work in Hong Kong. Now about one in two wants to work abroad. He is also seeing people accelerating plans to leave the city.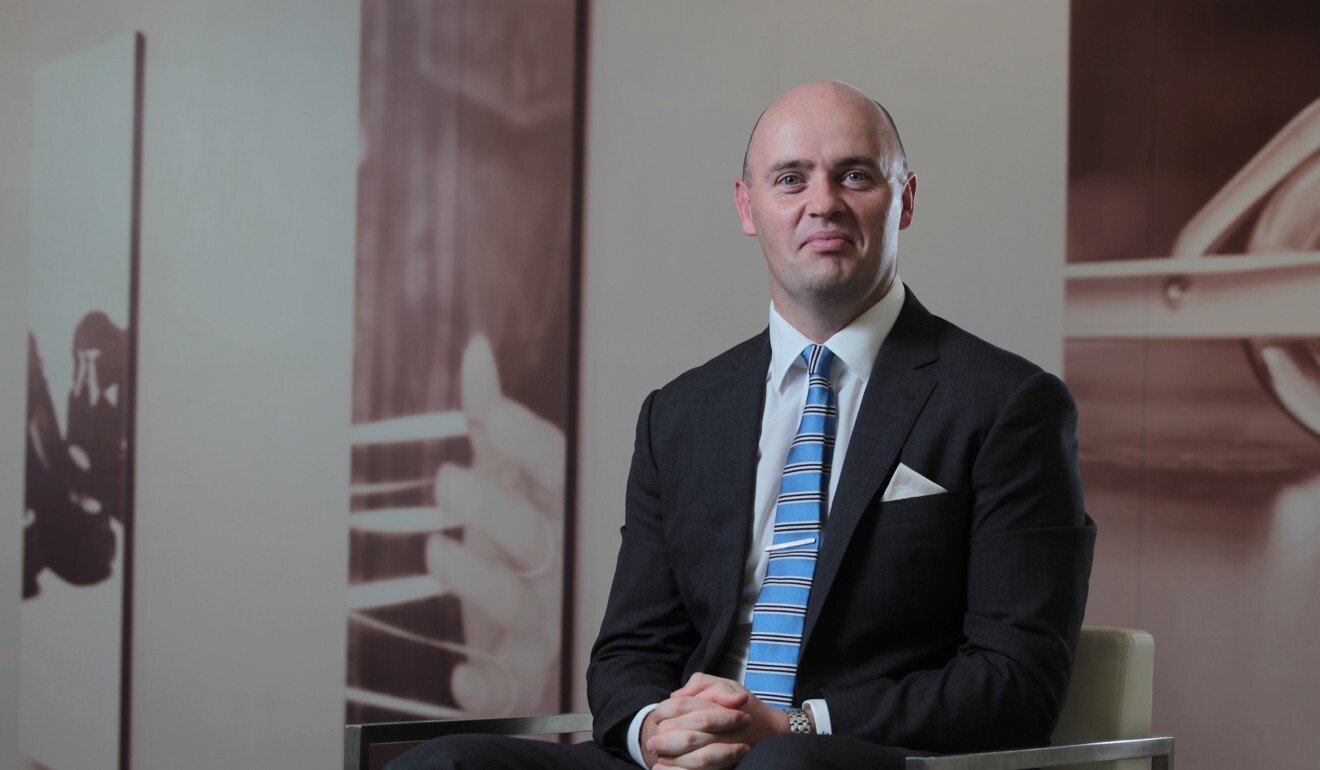 Last year's
social unrest
and the controversial new
national security law
are only partly responsible for current trends, he says, adding that they also reflect the tightening job market for expatriates who do not speak Mandarin.
He expects more Western expatriates to come to work in Hong Kong over the next two years, but does not see their numbers returning to pre-2018 levels.
Tara Joseph, president of the influential American Chamber of Commerce in Hong Kong, says the US travel alert was only one of the factors weighing on the roughly 85,000 Americans in the city.
"Overall, our members are more concerned about whether there will be further job losses as we get towards the end of the year," she says. "People are worried about the relevance of Hong Kong, and the role of Hong Kong going forward."
'Still a great place to be'
Hong Kong is in recession, after months of social unrest last year and the
Covid-19 pandemic
this year took their toll on the economy. Its unemployment rate is at almost a 16-year high and on Tuesday, flag carrier
Cathay Pacific
announced it was cutting 5,900 jobs. 
After widespread vandalism and violence during last year's anti-government protests, a sweeping, Beijing-drafted national security law came into effect on June 30. The central and Hong Kong governments say the law, which targets in broad terms acts of secession, subversion, terrorism and collusion with foreign forces, was necessary to restore stability in the city.
But legal experts and opposition politicians say it threatens the city's freedoms and have criticised the wide powers it gives to the police and mainland agents enforcing the law. Several Western countries have attacked it as well.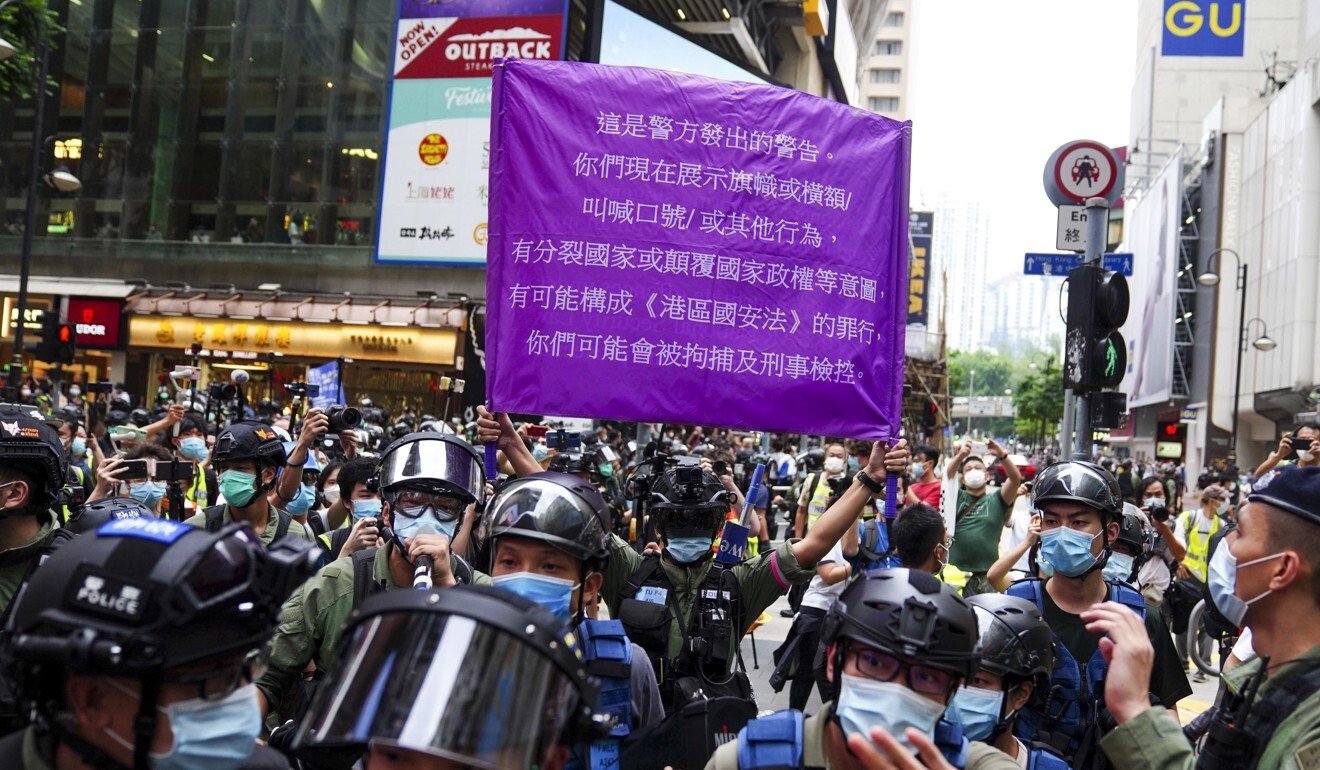 In July, Australia warned its citizens of the risk of arbitrary detention. The current advice warns that the national security law could be interpreted broadly and unintentionally breached, and Australians concerned about the law should "reconsider your need to remain in Hong Kong".
In September the US, already embroiled in a worsening trade war with China, urged citizens to reconsider travel to Hong Kong, saying Beijing "unilaterally and arbitrarily exercises police and security power" and warning that US citizens could find themselves detained without access to consular services.
Other Western nations, including Germany, the United Kingdom, New Zealand and Canada, have also issued travel advisories because of the national security law.
While Hong Kong's borders remain closed to non-residents as part of Covid-19 pandemic safety measures, foreigners intending to work in the city can still come once their work visas are approved, but must complete the mandatory 14-day quarantine.
Australian cross-border trade and investment lawyer David Olsson arrived at the beginning of September to join a multinational law firm, and will be working in Hong Kong and the
Greater Bay Area
in neighbouring Guangdong province.
Olsson, who is national president and chairman of the Australia China Business Council which has 800 members in Australia, says businesses were concerned by the travel advisories, but adds: "Most Australians engaged in business with China are up here already and well aware of the sensitivities of what is going on in the market."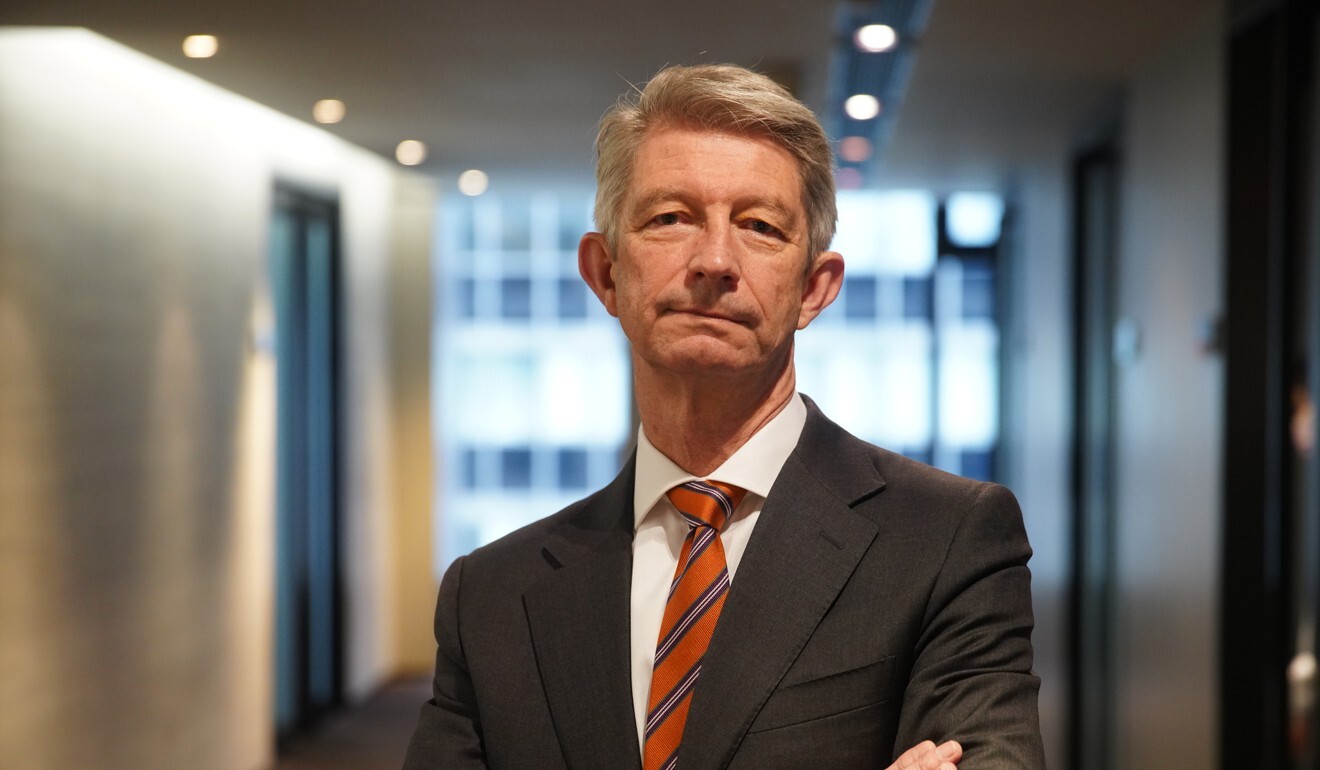 Australia's advice to its citizens for China and Hong Kong remains "do not travel", but Olsson is optimistic.
"Some businesses that do not need to be here physically to access the China market may well think about moving elsewhere, but for the vast majority of companies that have China business or want to engage with China consumers or the China market, Hong Kong is undoubtedly a great place to be," he says.
There are around 100,000 Australians living in Hong Kong and more than 600 Australian businesses have a presence in the city.
Some leave, but 'others will come'
Louis Chan, assistant principal economist of the Hong Kong Trade Development Council, says from his daily contact with foreign companies, he has not heard of any that have decided to leave Hong Kong.
In fact, he says, some that have been in the city for some time are seeking to further solidify their foothold.
"But some companies that planned to come to Hong Kong before the pandemic might be thinking twice because of the current situation, the travel ban and this slowing down of the local market," he adds.
Former Hong Kong Law Society president Thomas So, a partner at law firm Mayer Brown, says he has not had any inquiries from foreign companies concerning the travel advisories.
However, some foreign companies have asked him how to comply with the national security law, and "whether they should adjust the way they do business in order not to fall foul of the law".
According to official data, 16,334 new companies were set up in Hong Kong between January and September, taking the total to 1.39 million. There were 1.38 million at the end of last year, down 1.5 per cent from the year before.
A.C. Barclay, a small business mentor, says the new companies include architecture firms and e-commerce companies, as well as freelance journalists setting up on their own.
Although the number of new work visas is down sharply, many foreigners already working in Hong Kong are staying on. 
Immigration Department statistics show that 238,864 non-permanent residents had their stay visas extended up to September this year, an increase from 226,825 over the same period last year. This number excludes foreign domestic workers, and others from the mainland.
Anecdotally, however, some say they know of foreign companies and expats making plans to leave.
French-American entrepreneur Camille Glass, who has been in Hong Kong for eight years and is the co-founder of three restaurants and bars – Brut!, Pondi and Fat Chad's – says the US travel advisory did not change anything for her and she has no plans to leave.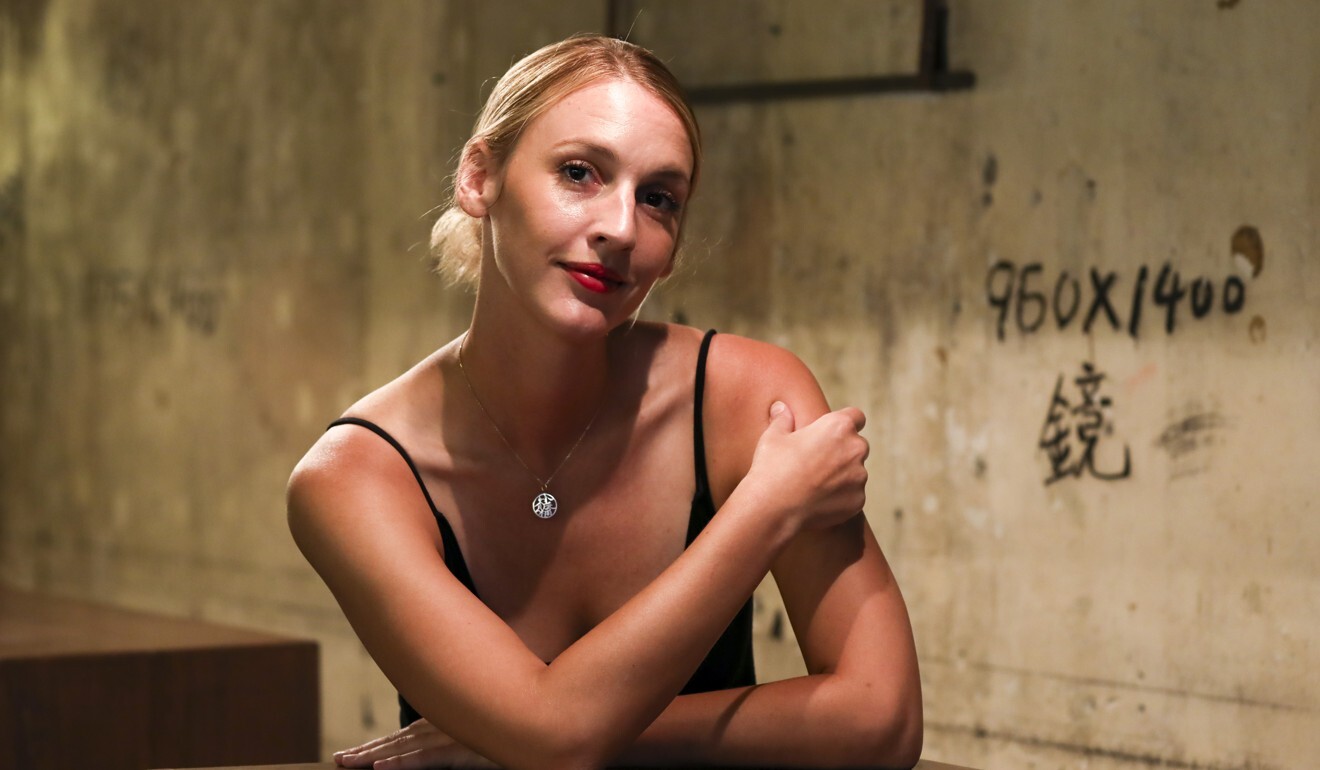 But she says she keeps hearing of people who are leaving. Just last week, two of her regular customers, an Australian and American, said their companies were relocating to Singapore because of the national security law.
"In the space of 10 minutes, they both told me they were leaving, it was pretty surreal," she says.
International moving company Swift Relo says it is seeing a spike in business. Its clients are foreigners who planned to leave since last year's protests but were delayed by the pandemic, as well as people who have lost their jobs and are heading home.
Managing director Piya Narang says Singapore, Britain and the US are among the top destinations for those leaving.
Others, however, expect Hong Kong to continue attracting foreigners.
Brendan Ahern, chief investment officer at China funds specialists KraneShares in New York, says many expats prefer living in Hong Kong rather than the mainland, so the city will continue to be a destination.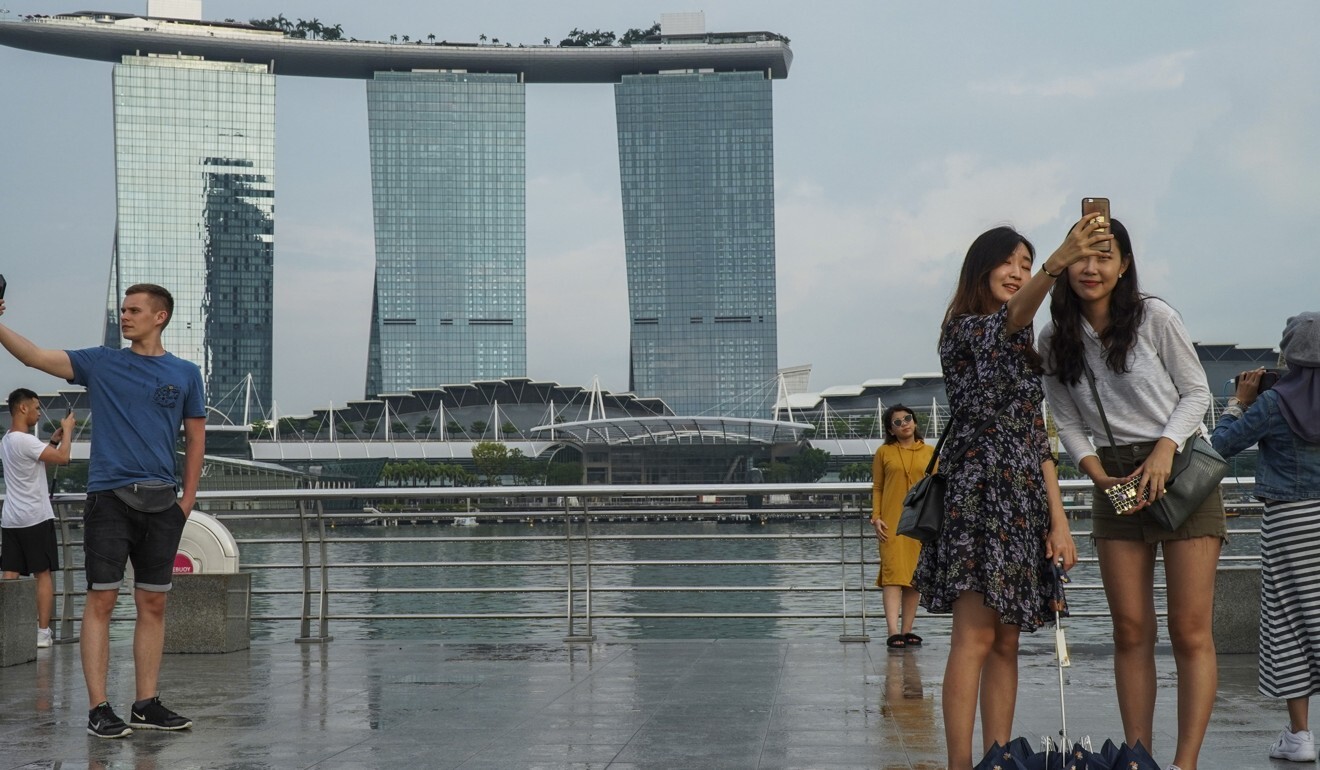 "Hong Kong, from a finance perspective, is very important and I don't see that changing in the short term. In the long run it may well face increased competition from Shanghai and Shenzhen," he says.
The finance industry remains Hong Kong's largest business activity, and its stock market has followed the same trajectory as US markets to reach all-time highs this year.
In his new role in the city, investment lawyer Olsson hopes to highlight opportunities for Australian companies in Hong Kong and the
Greater Bay Area
.
"There are certainly a range of new and challenging risks for companies to consider, but for the vast majority, those risks can be managed."