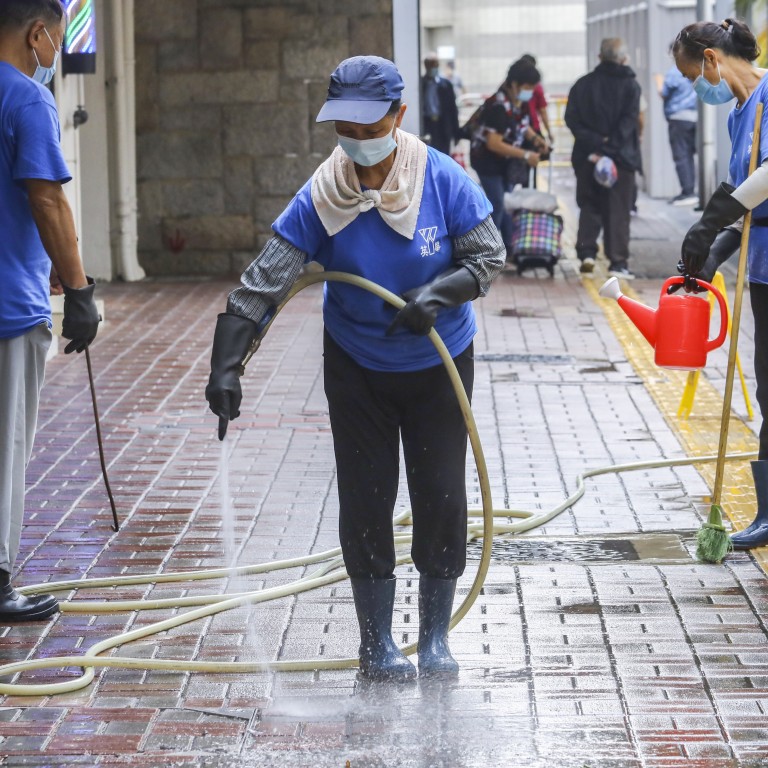 Hong Kong ombudsman finds poor past performance in companies hired to clean streets
Out of a possible score of 7.5, six of 14 companies received a mark of zero, two were given 1.5 and the remaining six graded with a three
Watchdog also finds Housing Authority often takes months to repair playgrounds at public estates
Forty per cent of the companies awarded street cleaning contracts by the Hong Kong government through public tenders since last year scored zero marks on their past performance, the city's ombudsman has revealed, calling for a review of the procurement mechanism.
The finding was contained in one of two reports the Office of the Ombudsman released on Thursday. In the other, it found the Housing Authority often took months to repair playgrounds at public estates, frustrating the families that rely on them.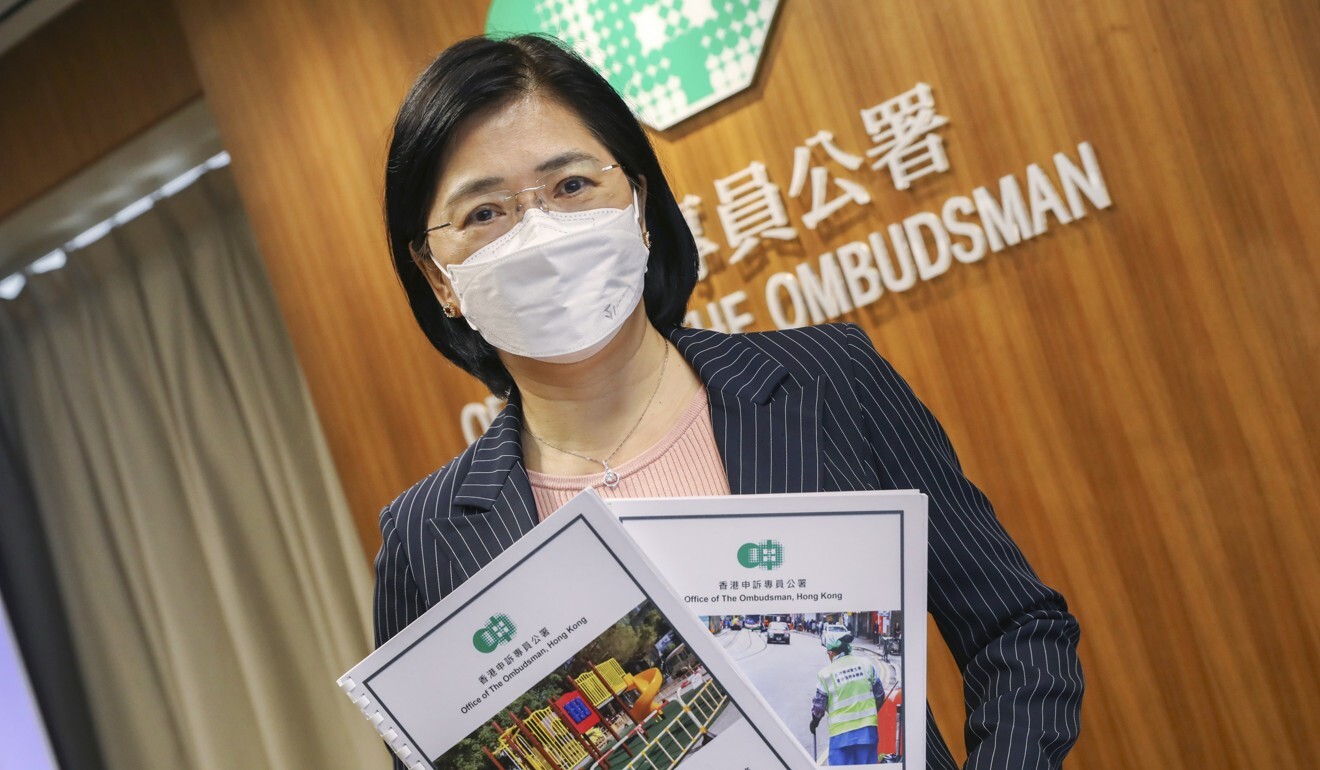 "We are very concerned that six of the 14 companies were given scores of zero on their past performance," Ombudsman Winnie Chiu Wai-yin said of the street cleaners.
The Food and Environmental Hygiene Department hired the companies between April last year and March, with the average contract worth HK$109 million (US$14.06 million).
The companies were selected under a mechanism comprising a "price score" and a "technical score", which included past experience and the number of hours cleaners worked. The first aspect had been weighted at 70 per cent and the second at 30 per cent.
Unionists had long complained that cleaning companies who made a low bid almost always won the contract. The government amended the mechanism in April last year so that both the "price score" and the "technical score" were given equal weighting.
But a firm's past performance still only makes up a small fraction of the technical score.
Out of a possible score of 7.5, six of the 14 companies received a mark of zero, two were given 1.5 and the remaining six graded with a three.
Chiu said another problem was that only a handful of contractors, about four to six, competed in the tender.
The department can punish firms for dissatisfactory performance by giving them demerit points, but since 2009, no contractor has received three, which would ban them from making bids for five years.
The government has a total of 34 companies cleaning streets, and on average, they were docked only HK$81,000 for poor service – a fraction of the money they received.
The department said it would continue to study the Ombudsman's report and had already put in place some suggestions.
On the issue of repairs to playgrounds at public estates, the ombudsman found the work took 75 days on average last year, up from 65 days in 2018 and 53 days in 2017.
In the worst case, it took about eight months for facilities to be fixed.
"The Housing Authority often needs to consult the residents on the repairs and the process can take several months," Chiu said.
She suggested authorities set reasonable time frames for the repairs.
The Housing Authority said it "in general" accepted the recommendations.
"We have already started reviewing our workflow and guidelines with a view to enhancing the efficiency in maintaining and repairing the play and fitness equipment in [public rental housing] estates, and shortening the time required for undertaking such works," it said.
This article appeared in the South China Morning Post print edition as: Watchdog takes bite at street cleaners