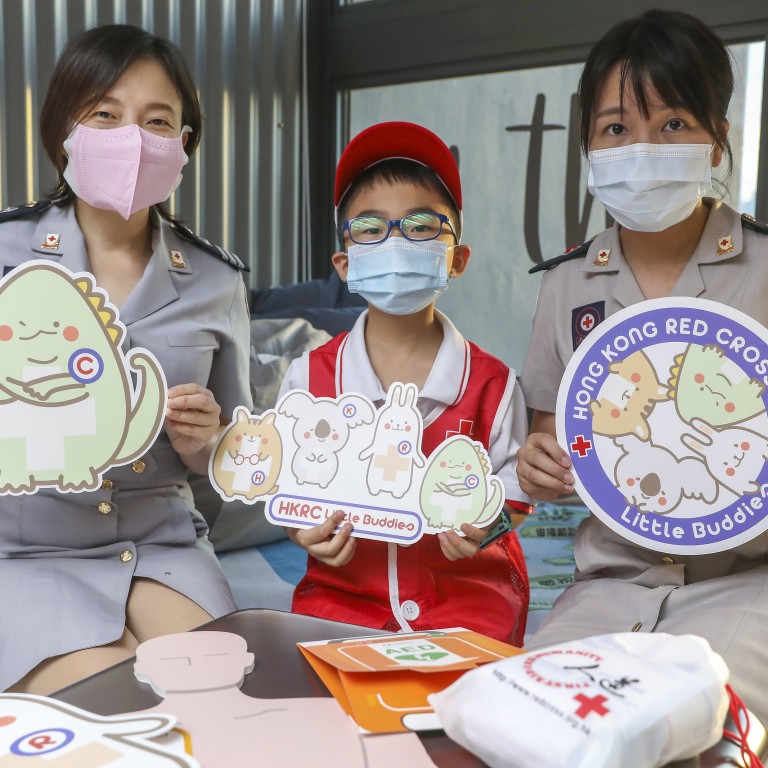 'Little Buddies' on a mission: Hong Kong Red Cross' leadership classes for children to benefit from funds raised by Operation Santa Claus
Conceived in 2019, the programme aims to build leadership skills, health awareness and discipline among children
It is one of 19 beneficiaries of this year's Operation Santa Claus, the annual fundraising initiative by the South China Morning Post and RTHK
"First, you need to clean the wound," said seven-year old Jovon Lee Yu-hon when asked what he would do if he saw a friend had fallen over and injured himself. "Then, you need to wrap it with this," he said, pointing to a roll of bandages on the table.
Jovon also showed knowledge in using an automated external defibrillator, a device used to help save people in cardiac arrest. He correctly pointed to where the machine's pads were supposed to go – one on the right side of the chest and another just beneath the left armpit.
Even at a tender age, he already knew basic first aid skills – something he learned from being a "Little Buddy" at the Hong Kong Red Cross.
The Red Cross Little Buddies effort, conceived in 2019, aims to build leadership skills, health awareness and discipline among local children studying in Primary One and Two.
According to Sandy Wong Sau-man, staff officer of the Red Cross' youth and volunteer department, the programme's goal is to develop leadership skills in children. It is also part of the organisation's effort to spread its humanitarian message to the very young.
"To put it simply, it embarks them on the journey of learning about humanitarianism," she said.
Wong added that children tended to be more impressionable at this age, so it was easier to instil ideas of helping others and volunteering.
The concept of humanitarianism can seem abstract and difficult to put into practice even for adults, so how do you teach it to young children?
"We define humanitarianism as the effort to alleviate human suffering," Wong said. "So we teach them skills that will enable them to help not just others, but also themselves."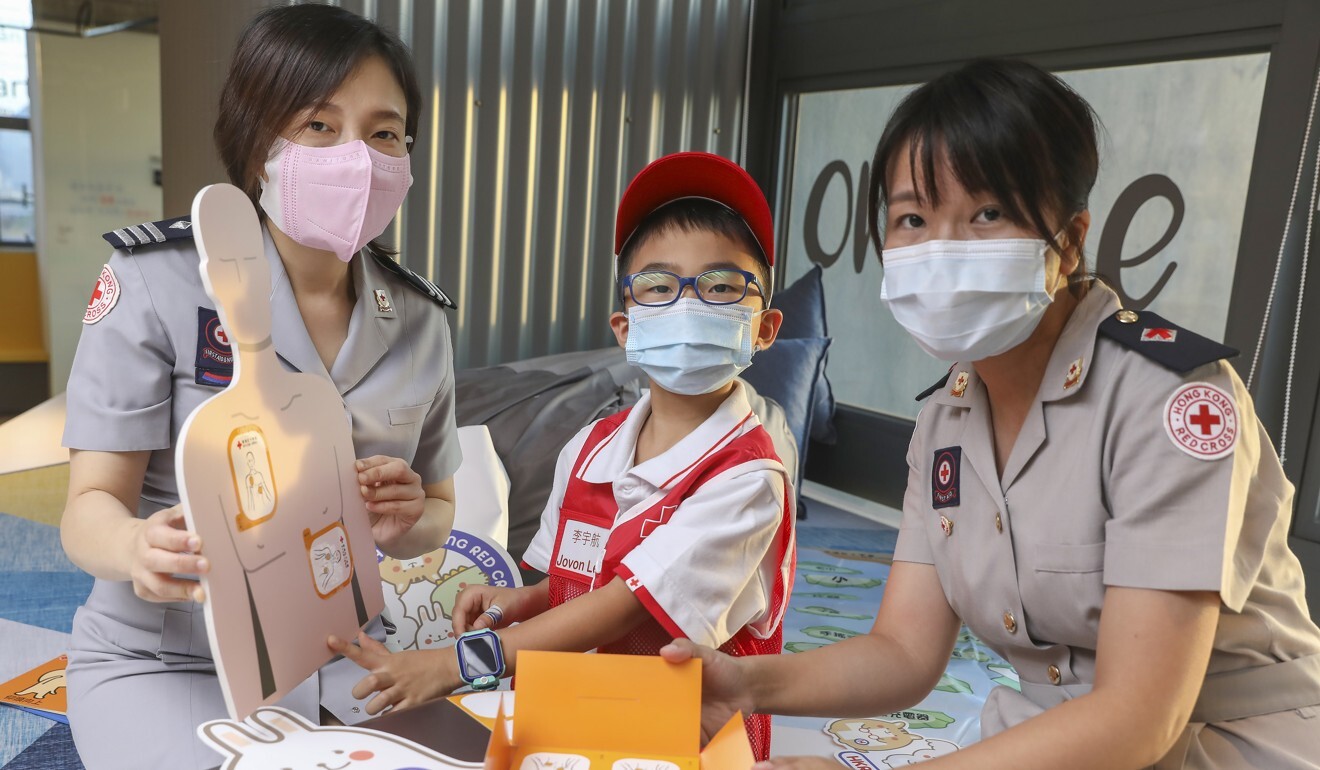 "So apart from first aid skills, we also teach them ways to practise mental well-being and maintain personal hygiene," said senior staff officer Heidy Leung Ka-wai.
"For example, we teach them the correct way to wash their hands, which is especially important now that we are under a pandemic."
These skills are taught in fun ways so the children are able to associate positive feelings with them.
Before the emergence of
Covid-19
, staff at Red Cross also took the children out to visit those in need – the elderly, the ill and people with disabilities.
"It's important that they are able to witness these sufferings for themselves," Wong said.
Jovon's mother Billie Chan Siu-har signed her son up in the hope he would learn to empathise with others.
Chan added that attending classes with Jovon had allowed her to learn new skills as well.
"Recently, they had a class on preparing for natural disasters, and I found it very useful to learn systematically how and what to pack in case we needed to leave our home," she said.
This year, "Little Buddies" classes will be sponsored by funds raised by Operation Santa Claus, a fundraising initiative jointly organised by the South China Morning Post and public broadcaster RTHK since 1988.
You can make donations to Operation Santa Claus here
This article appeared in the South China Morning Post print edition as: Red Cross Little Buddies given big helping hand