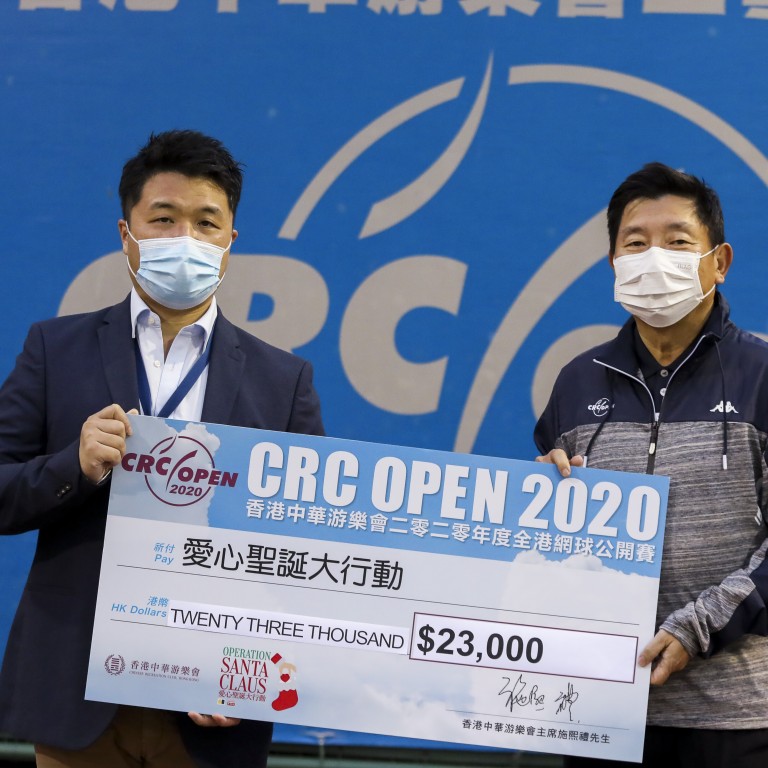 Chinese Recreation Club raises funds for Hong Kong's needy through tennis tournament
The club pledged to donate HK$250 for each ace in all of the matches in the main draw and raised HK$46,000 in total
The funds were split between charitable organisation Lok Sin Tong and Operation Santa Claus
The Chinese Recreation Club Tennis Open was a smashing success, even though it was held in the middle of the Covid-19 pandemic.
Some 1,658 players competed in 1,253 matches in the event's 72nd edition, with the final matches wrapped up on November 29. Social-distancing measures were strictly observed and everyone wore a mask at all times, apart from those on the court. The number of spectators who could sit together was also capped at four.
Twenty-four-year-old Eudice Chong-wong was the superstar of the tournament – taking home the Ladies' Open Singles Championship title, as well as winning the Ladies' Doubles with partner Cody Wong Hong-yi, and the Mixed Doubles with Kevin Wong Chun-hun.
The tournament also had a charitable cause. The Chinese Recreation Club pledged to donate HK$250 for each ace in all the main draw matches endorsed by the chair umpire.
A total of HK$46,000 (US$5,934) was raised, and the funds were split equally between Lok Sin Tong – one of Hong Kong's oldest charitable organisations working in medicine, education and elderly care services – and Operation Santa Claus (OSC).
OSC is a fundraising drive co-hosted by the South China Morning Post and public broadcaster RTHK since 1988. There are 19 beneficiaries in the campaign's 33rd edition this year.
This is the Chinese Recreation Club's first collaboration with OSC. According to the club's Open Tournament Committee chairman Edmund Ho, the tennis open typically works with one charitable partner, but they decided to expand it to two this time.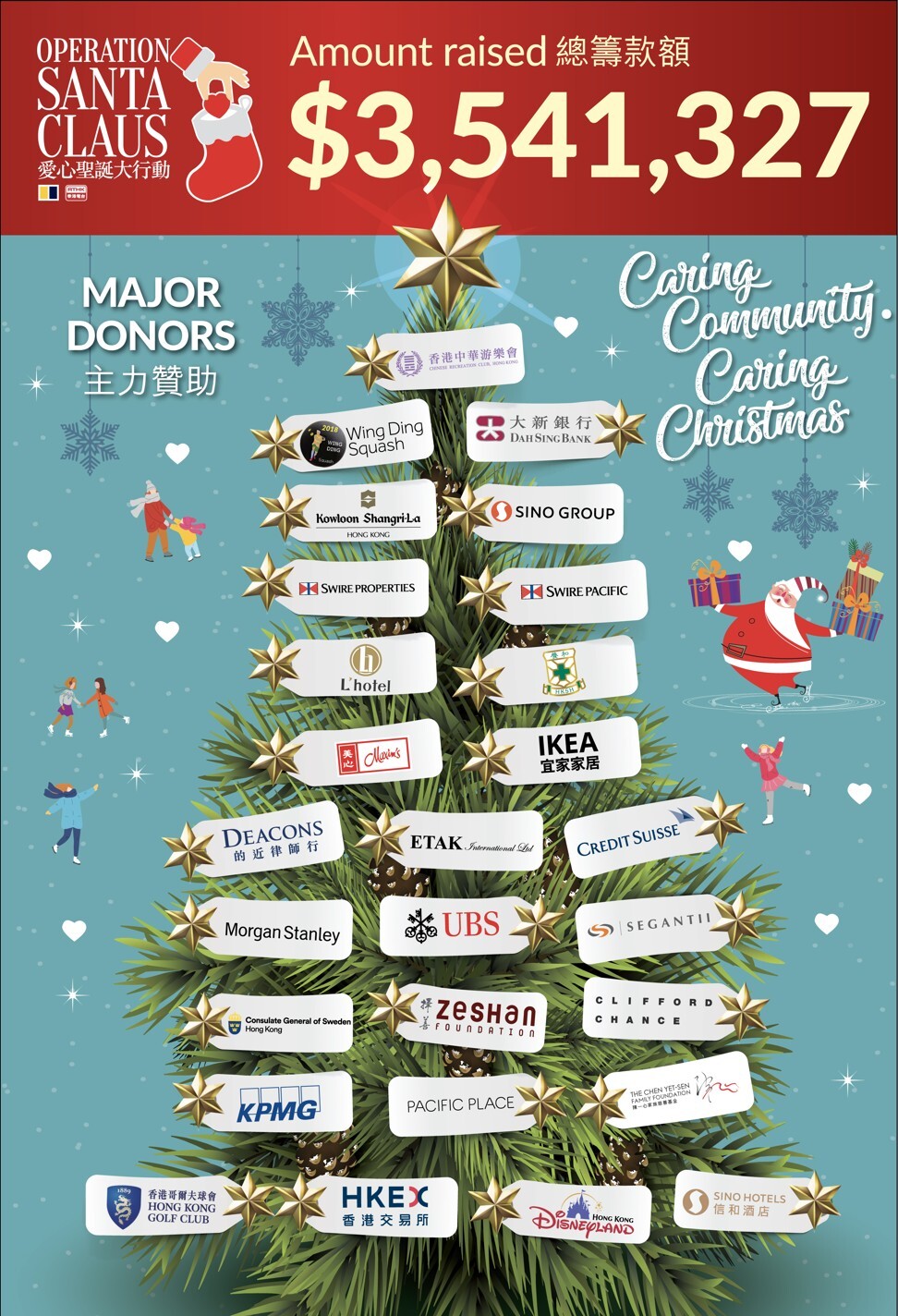 "Amid the pandemic, we saw the community needed extra funding to tackle issues caused by Covid-19," he said. "So, we decided to expand our charity work to help more people."
He added that apart from monetary contributions, the club had also been working with its charity partners to donate supplies, such as masks, to those in need.
Lawrence Wong Kwok-yeung, project director for Operation Santa Claus at the Post, expressed appreciation for the club's support, adding that with the help of other donors from the athletic field, such as the Hong Kong Golf Club and Hong Kong Football Club, he believed sports could be a successful, important and dynamic way to engage the public in charity work.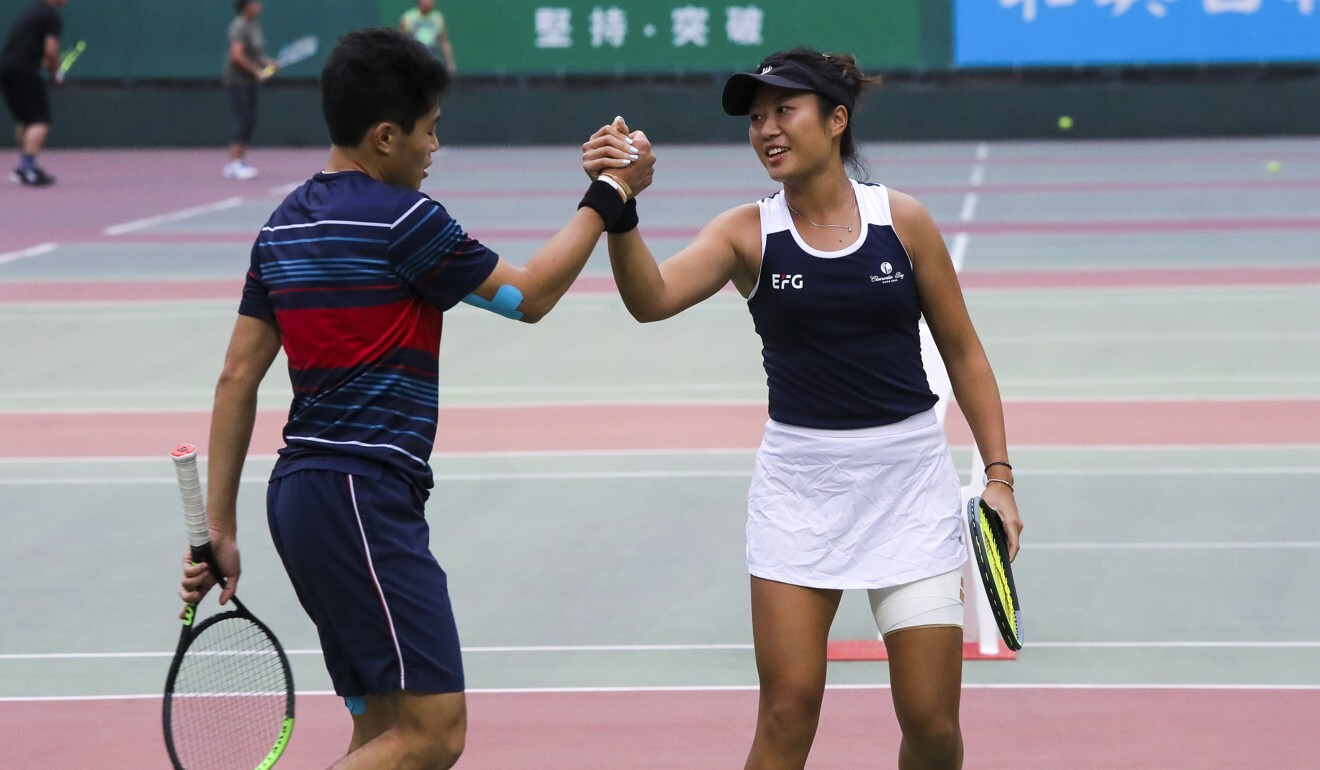 Ho also said the turnout for this year's tournament was "surprisingly good", given the lack of foreign participants and concerns players would be driven away by the pandemic. He said the number of athletes who signed up this time was in line with the typical attendance of 1,600 to 1,700 in previous years.
"We didn't even confirm we would go ahead with the tournament until late September," he said, noting that many tennis competitions were cancelled amid Covid-19, and many athletes, especially the younger ones, had developed a "hunger" to play ball.