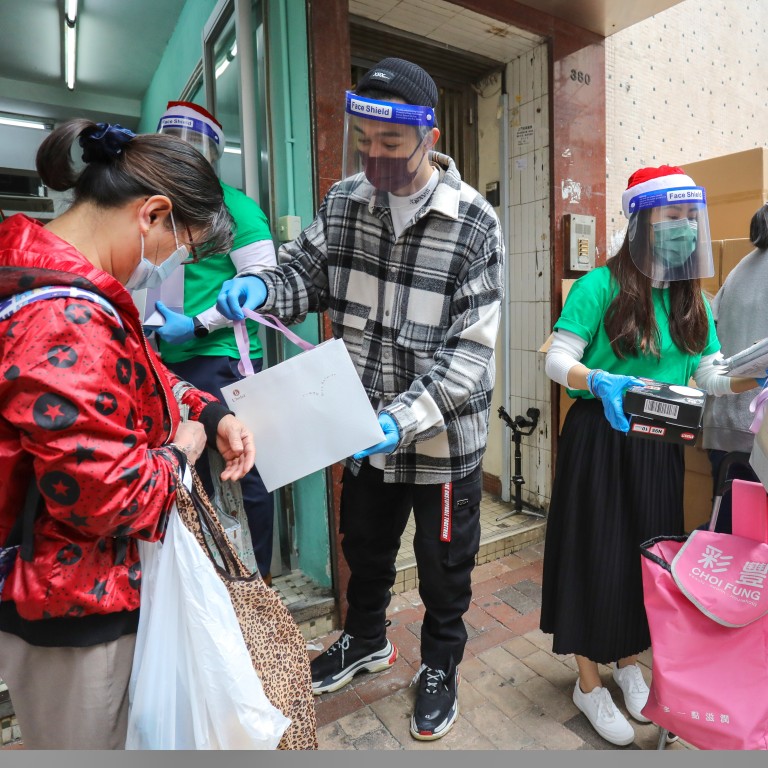 J Life Foundation, L'hotel Group aim for personal touch in taking holiday care packages directly to Sham Shui Po residents
From essentials to cookies, local Operation Santa Claus beneficiary J Life has seen its mission to feed the poor grow even more challenging amid Covid-19
Singer and actor Pakho Chau, an ambassador for the annual SCMP-RTHK initiative, describes joy at seeing elderly residents light up at event
It was a cool December morning, and a socially distanced queue had formed on Tai Nan Street in Hong Kong's Sham Shui Po, stretching along the pavement and around a corner. The line comprised mostly elderly residents who live nearby, small carts in tow.
The people in the queue were waiting to receive care packages from J Life Foundation, a local charity focused on feeding the poor, especially during the
Covid-19
pandemic. It is also one of the 19 beneficiaries of this year's Operation Santa Claus (OSC) – a fundraising drive co-hosted by the
South China Morning Post
and public broadcaster RTHK since 1988.
Among those handing out the care packages were staff from L'hotel Group, now in its fifth year of working with OSC. The hotel chain has donated a lump sum of HK$180,000 (US$23,219) to the campaign.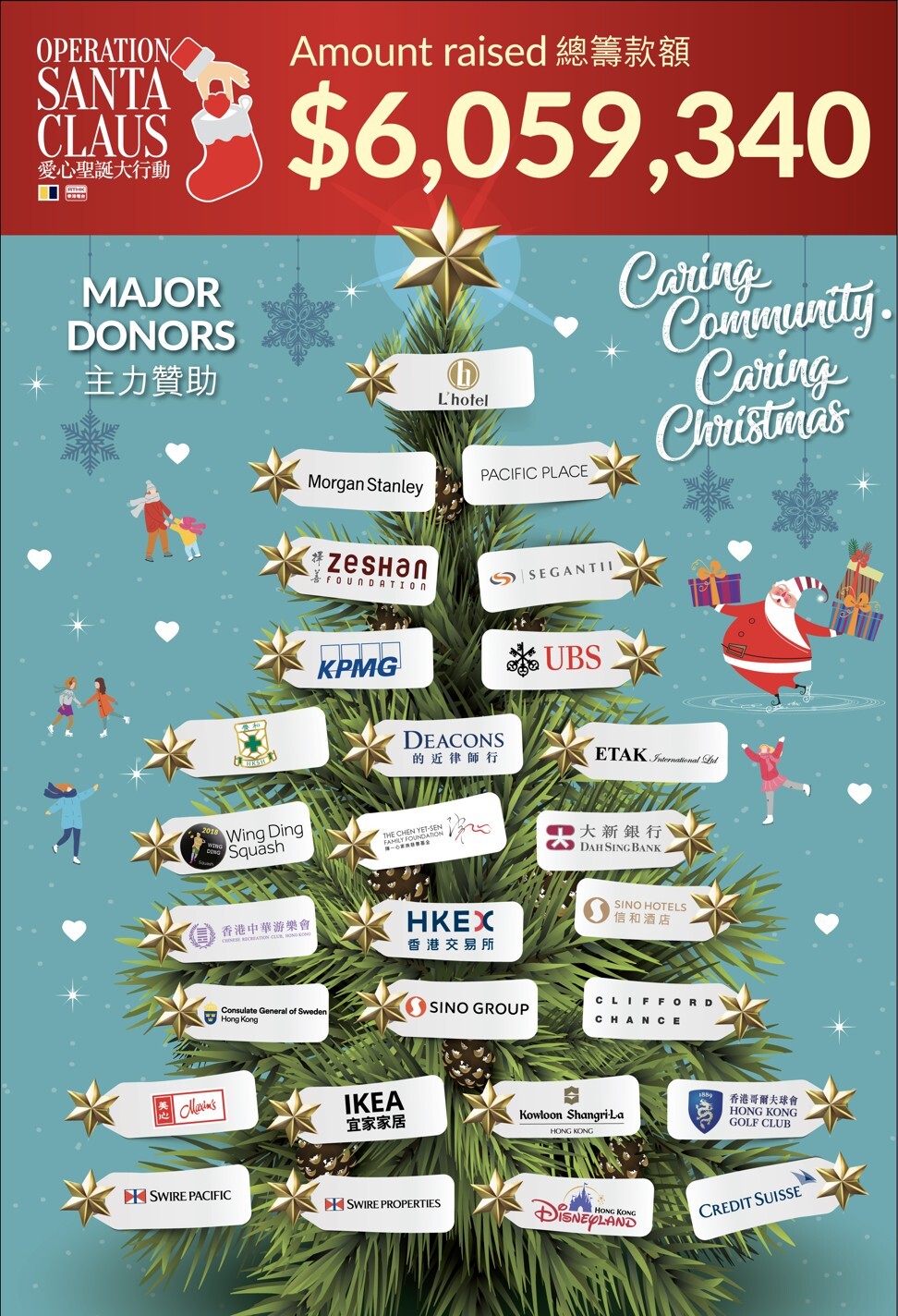 Becky Ho Ka-ying from L'hotel's marketing and communications department was one of those helping the needy. It was her third year taking part in an OSC event on behalf of the hotel group, and she noted "this year has been very different" because of the coronavirus.
She said in the past, L'hotel Group would hold Christmas events for the underprivileged in several of its hotels, but the chain was unable to proceed this time because of social-distancing measures.
"So instead, we have now come into the community ourselves to bring love and care to the residents of Sham Shui Po," she said.
"Normally, we don't get much of an opportunity to come to Sham Shui Po, so being here today has helped me understand further the needs of the underprivileged in our community."
Apart from 460 portions of supplies and foods, such as milk and rice flour noodles, L'hotel also donated hundreds of its popular Nina Palmier – the chain's signature butterfly-shaped puff pastry cookie.
"It's Christmas! So we wanted to give them that extra special something apart from basic necessities," Ho said.
Singer and actor Pakho Chau also made an appearance, helping with the handouts. Chau, who is serving as an OSC ambassador for the second year in a row, said it was important to "show up" and make people feel cared for.
"You would think that with a mask on, it doesn't really matter, people can't tell who is giving them the packages anyway. But as it turns out, a lot of the elderly residents recognised me today, and I am glad I was able to bring them joy in ways that I can," he said.