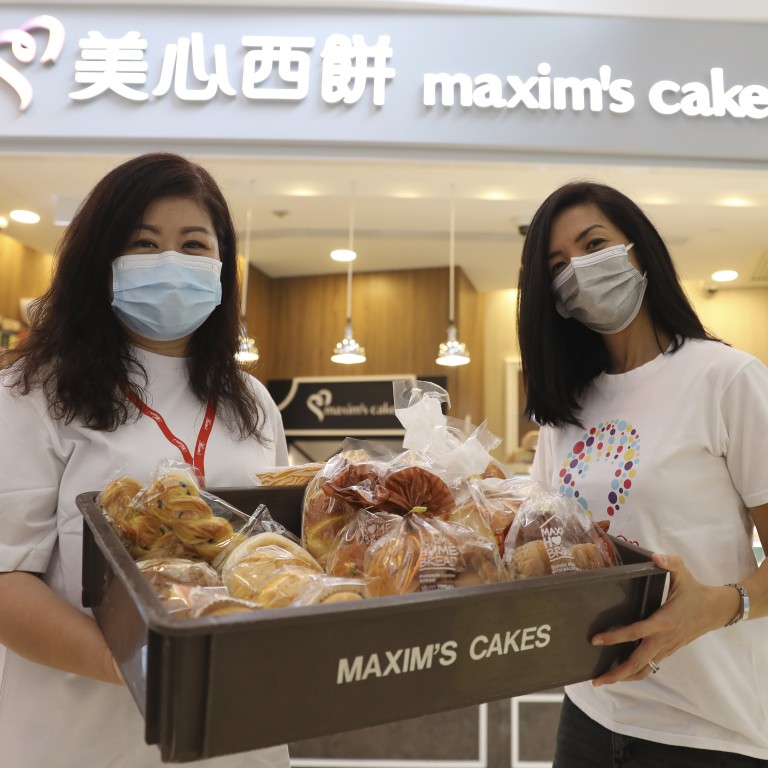 Maxim's Group on a mission to donate excess food to Hong Kong's needy
The company is collaborating with HandsOn Hong Kong and Feeding Hong Kong to donate unsold products from its more than 200 bakeries across city
This year, Maxim's has made the drive part of its contributions to Operation Santa Claus, on top of monetary donations and gift packs to OSC beneficiaries
Maxim's Group is determined to not let food go to waste this winter. Through its "Surplus Bread Donation Programme", the catering and restaurant conglomerate is collaborating with HandsOn Hong Kong and Feeding Hong Kong to donate unsold products from its more than 200 bakery outlets to the city's needy.
Since it is the company's practice to sell baked goods the same day they are made, all products that remain on shelves by closing time are deemed "unsold".
While the bread-donation programme has been running since 2009, Maxim's has made it part of its contributions to Operation Santa Claus (OSC) this year, on top of monetary donations and gift packs to OSC beneficiaries.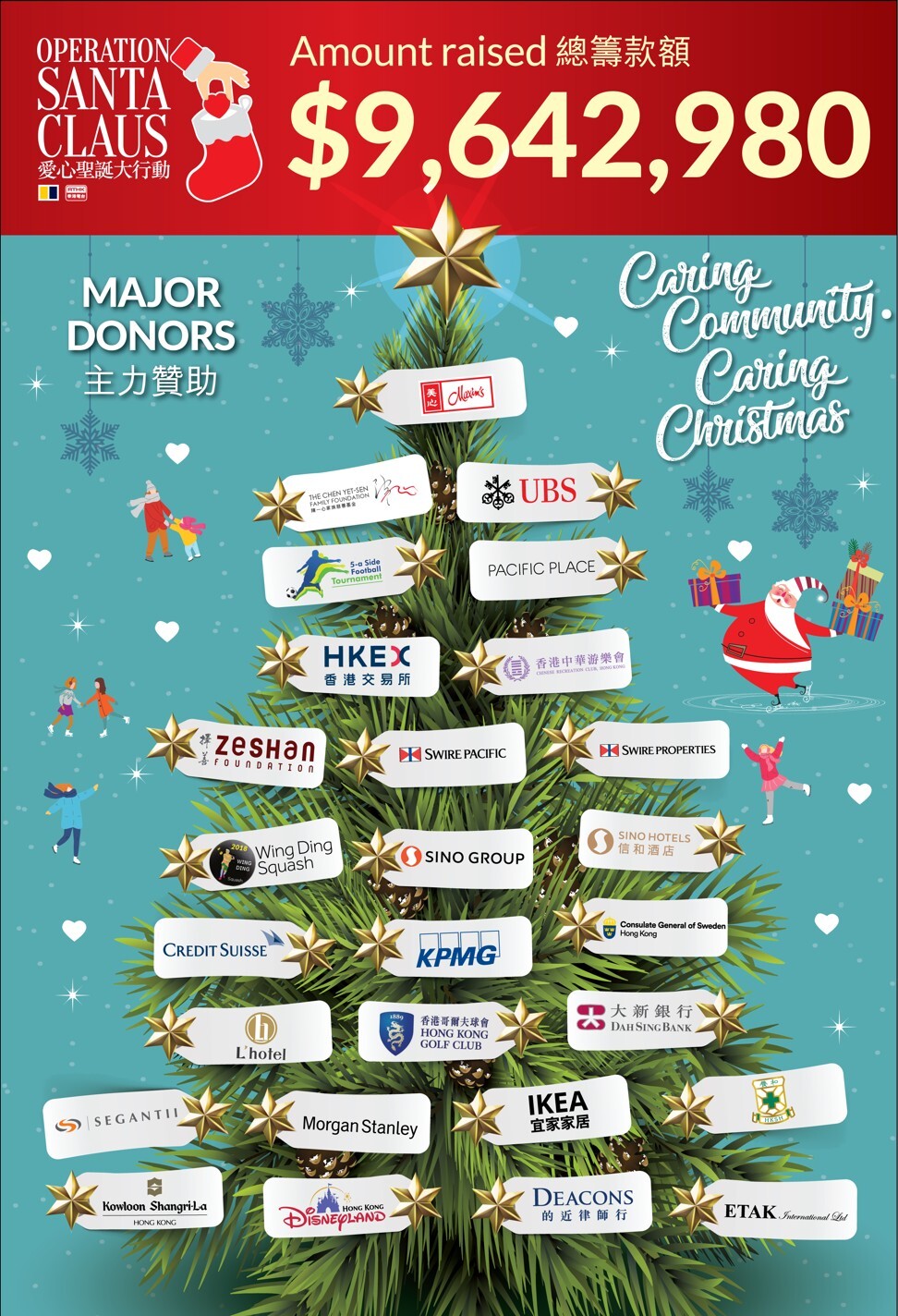 OSC is an annual Christmas-themed fundraising drive co-organised by the South China Morning Post and public broadcaster RTHK since 1988. This year's edition has 19 beneficiaries, including HandsOn Hong Kong, which, jointly with local food bank Feeding Hong Kong, will launch a monthly food delivery programme to the city's needy from March next year. The programme is funded by OSC, and the two organisations will act as a hub for food distribution, and offer volunteer training for new recruits.
Meanwhile, Maxim's is in its 13th year of supporting OSC.
The company said in a statement "Waste Not Help the Needy" had long been a core theme of its corporate social responsibility programmes, and that it planned to place more focus on the Surplus Bread Donation Programme in 2021 due to "an urgent need for food assistance in society", especially for low-income families affected by the Covid-19 pandemic.
Kennis Hung Kit-fung, a Maxim's corporate staff member who has been volunteering for the company for the past nine years, said she often brought her eight-year-old son and 14-year-old daughter with her so they could take part in bread collection.
"I want them to be in touch with the experiences of various people in our community," she said.
"And I always try to explain to them why we need these programmes. I teach them to appreciate the food on their table."
She added that she also appreciated the skills her children had picked up from these experiences. She recalled a time when her daughter confidently led a team of classmates in one of her school's elderly care home outreach programmes.
"She knew she could do it because she had done something like this with me before," Hung said.
Apart from collaborating on charity initiatives with OSC, Maxim's Group also donated food, 200,000 masks, and 65,000 meal coupons to various groups and the city's underprivileged throughout the pandemic.