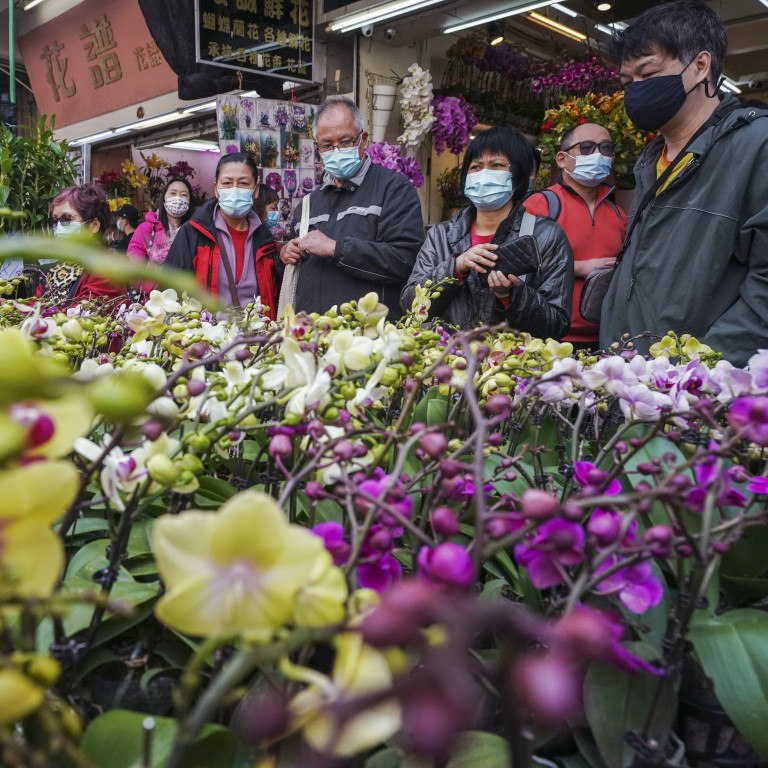 Coronavirus: U-turn on Lunar New Year flower markets causes confusion for Hong Kong florists
Fairs will run in their traditional format with more stringent crowd-control measures to minimise infection risks, government sources say
Flower growers say reversal has come too late but politicians across the political divide welcome the move
An expected U-turn by the Hong Kong government to allow
Lunar New Year
flower markets at traditional major venues has caused confusion among florists, with some saying the reversal is too late as they have already sought alternative locations or changed sales strategy.
Politicians across the political divide, however, welcomed the move
, although they accused the administration of mishandling the situation and failing to communicate with florists before they cancelled the popular markets to guard against the
coronavirus
.
Flower markets are traditionally held across the city every Lunar New Year, involving thousands of florists and festive goods vendors, with Victoria Park in Causeway Bay the biggest venue.
Last Monday, florists stormed out of a meeting with health officials after they accused the government of failing to compensate them for financial losses following what they said was an abrupt cancellation of fairs originally planned for February.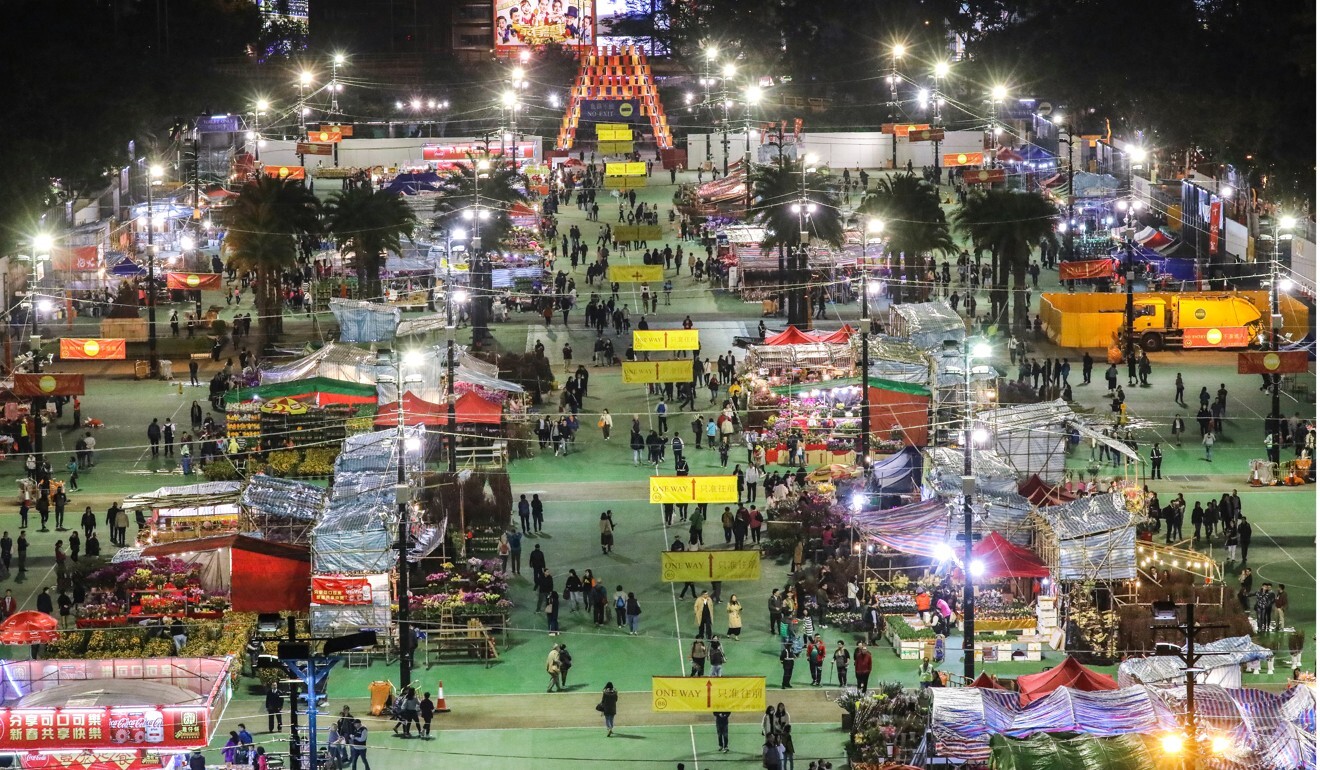 Government officials initially said alternative smaller-scale locations were being identified such as at public housing estates. But a government source said on Sunday a decision had been taken to run the annual fairs in their traditional format with more stringent crowd-control measures to minimise infection risks from crowds.
Some health experts have suggested limiting the number of visitors at a venue and the time they can spend there.
Local orchid farmer Yeung Siu-lung had planned to set up 16 stalls at the flower markets in Victoria Park and Tuen Mun but said he was unlikely to do so despite the government's U-turn because he had already applied for a refund over the booths.
"Is the government playing us? How exactly will the government reinstall its plans to open the flower markets? I have already applied for a refund," said Yeung, who prepared more than 30,000 pots of orchids this year and expected losses of up to HK$3 million.
Yeung said he planned to encourage members of the public to directly buy the orchids at his wholesale flower company in Yuen Long.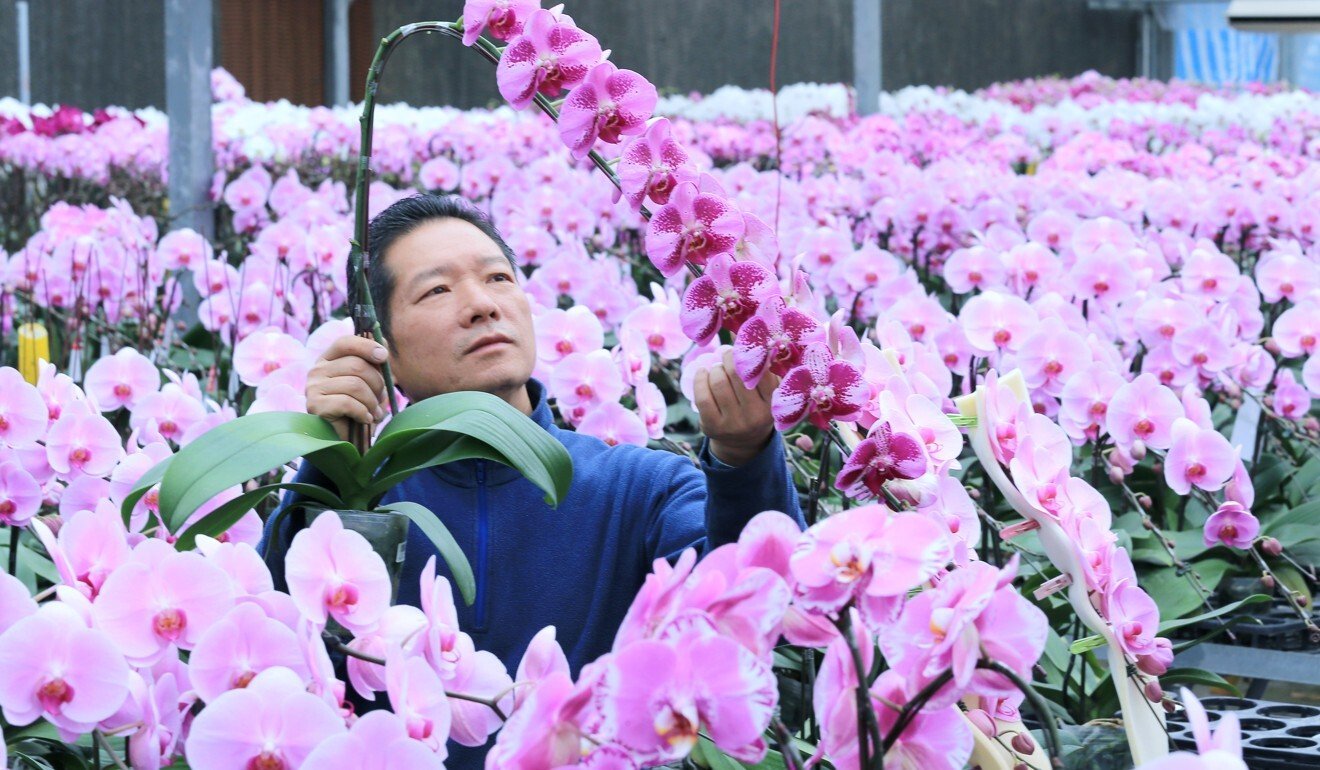 Peach blossom seller Lau Hoi-to, who also initially planned to set up about 16 stalls in Victoria Park, said he had already received a refund after forfeiting his stalls.
"In that case, the government is lying to us. I have received a cheque for our refunds," Lau said. "In the first place, the government should not have cancelled the event. Does the virus target only Lunar New Year fairs, but not other social events? No."
But agriculture sector lawmaker Steven Ho Chun-yin, of the pro-establishment Democratic Alliance for the Betterment and Progress of Hong Kong, believed many florists would still welcome the government's move to revive the markets.
Ho said he expected to meet government officials over the issue on Monday.
"Florists mostly welcome such a decision. As long as the government can implement suitable anti-epidemic measures, it will be good," Ho said. "They feel that having a traditional fair will still be the most popular option for members of the public."
He added: "The government's initial decision was a bit abrupt, and lacked thorough consultation with the sector. But if the government is deciding to revive the events, it means they have listened to more opinions, and it will after all be a responsible move."
Opposition district councillor Ben Lam Siu-pan, of the Mong Kok East constituency, also welcomed the reinstallment of traditional fairs.
"Obviously the government is making a U-turn and it is largely because of a lack of consultation with florists and politicians. But at least it is better than a wrong decision," he said.