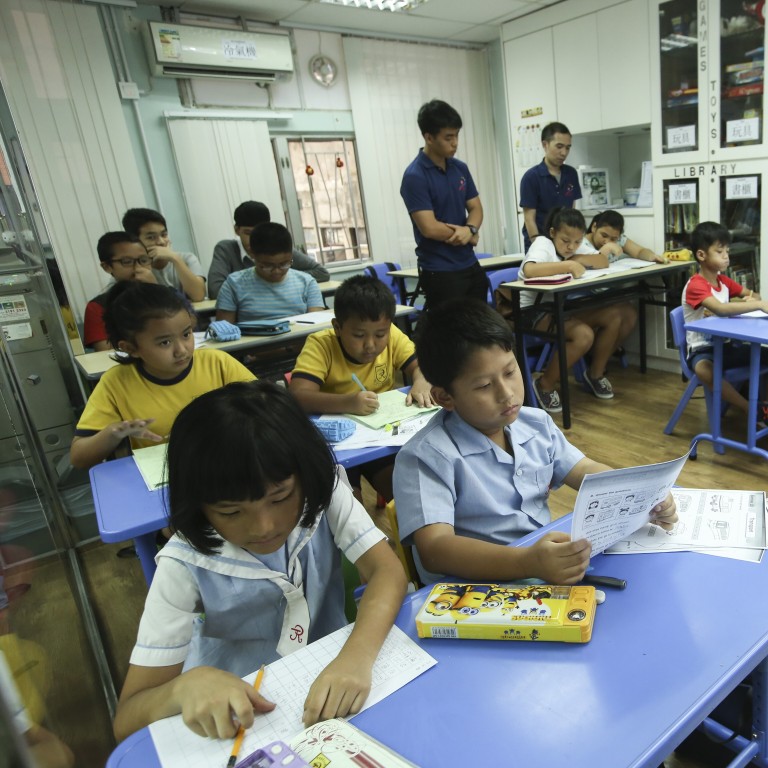 Hong Kong educational charity empowers underprivileged students from ethnic minority groups to 'compete on an equal level'
Integrated Brilliant Education Limited provides tutoring at a nominal fee to help students brush up on their Chinese language skills to prepare them for success
The group was started by husband and wife Manoj and Geetanjali Dhar, who moved to Hong Kong from India in 1999
Nepalese pupil Noyem Limbu, 10, struggles to speak Chinese, despite taking classes on the subject since kindergarten.
Born and raised in Hong Kong, Limbu says his English-medium school in Sham Shui Po only teaches basic Chinese to students, most of whom come from families belonging to
ethnic minority groups
, mainly from South Asia.
Outside of his Chinese classes, the Primary Five student barely uses the language.
He speaks English with his classmates, and at home he speaks in Nepali with his parents – his mother a housewife, and his father a food delivery man after losing his job in construction during the
coronavirus pandemic
. Neither of them speak Chinese.
"I don't like Chinese," he says. "I don't have the chance to use it, and I don't feel confident to speak in Chinese."
Like Limbu, many students from ethnic minority groups in Hong Kong have poor Chinese language proficiency. They say they are not receiving the same level of language instruction in school as Chinese students, and lack an inclusive environment in which to practise.
According to the 2016 population by-census, Hong Kong was home to more than 584,000 members of ethnic minority groups, accounting for 8 per cent of the city's total population.
About two-thirds of those residents aged five to 14, and about half of those aged 15 to 24, were able to read Chinese, according to the 2016 data.
Believing that mastering Chinese is essential to her son's future in Hong Kong, Limbu's mother, Uma Gurung, 42, took him to Integrated Brilliant Education Limited last July for help.
Formed in 2015 as a charity, Integrated Brilliant Education provides academic support for Hong Kong's underprivileged ethnic minority children, with a focus on Chinese language learning. Its two education centres, one in Jordan and the other in Sham Shui Po – both areas with large numbers of blue-collar minority households – serve about 240 students daily.
The students, aged five to 15, come from Nepali, Pakistani, Indonesian and Filipino families, and go to the centres every day after school for 1½ hours to do their
homework
. Staff at the centres, comprising both registered teachers and university students majoring in education, supervise and instruct the students. The centres charge each student HK$30 (US$3.87) per hour.
The centres also give lessons in subjects such as Chinese and mathematics on Saturdays, and occasionally organise sports activities, such as rugby, for the students.
The charity's co-founders, Manoj Dhar, 54, and his wife, Geetanjali Dhar, 53, moved from India to Hong Kong in 1999 with their three-year-old son. Both their son, now 25, and Hong Kong-born daughter, 20, went to international schools where they learned Chinese.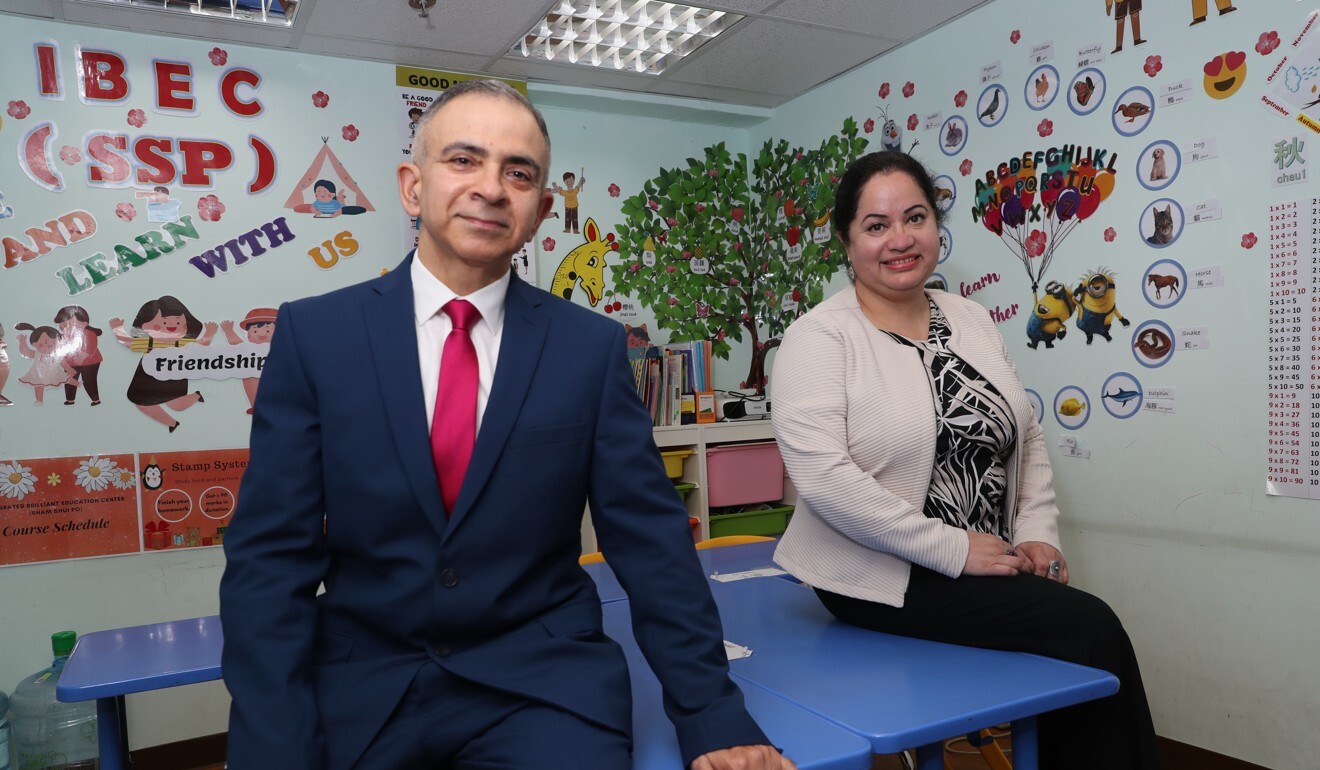 But Dhar, a former professional in the banking industry, says many children from poor ethnic minority families go to local schools where they do not receive proper Chinese language education, and cannot afford to take classes after school.
Those children's economic and social struggles are an obstacle, one he hopes his organisation can help them overcome with Chinese learning starting as early as kindergarten and running through secondary school. The instruction equips them with the same level of education as Chinese students, and better enables them to pursue higher studies at university.
"Chinese is key to their future success in Hong Kong," he says. "We want to provide them with equal opportunities so they can compete on an equal level."
While schools in Hong Kong have been disrupted since last year because of the Covid-19 pandemic, Dhar says their centres have remained operational. They have provided both face-to-face and online teaching for students, and have coached them on how to get the most out of their schools' virtual classes amid the recent closures. Those who have continued going to the centres in person are arranged in smaller groups of six to observe social distancing.
The couple is now planning to open a full-time kindergarten for underprivileged children from both ethnic minority and Chinese families, says Geetanjali Dhar.
"All children should be taught the same way, to enable and empower them," she says.