Hong Kong high-rise project shows how prefabricated building method can get work done faster, at lower cost
Factory-made modular units are brought to worksite to be assembled and stacked
Method works better with 'repetitive design' such as for public flats, says industry player
A new fire services staff quarters complex in Hong Kong has showcased the advantages of a construction method using factory-made modular units.
The complex at Pak Shing Kok in Tseung Kwan O, in the New Territories, has five blocks of 16 and 17 storeys with a total of 648 three-bedroom flats. Each 540 sq ft flat cost about HK$1.8 million (US$230,770) to build.
The HK$1.63 billion project was completed in 2½ years, nine months sooner than it would have taken if conventional construction methods were used, according to a study by researchers from the Centre for Innovation in Construction and Infrastructure Development at the University of Hong Kong (HKU).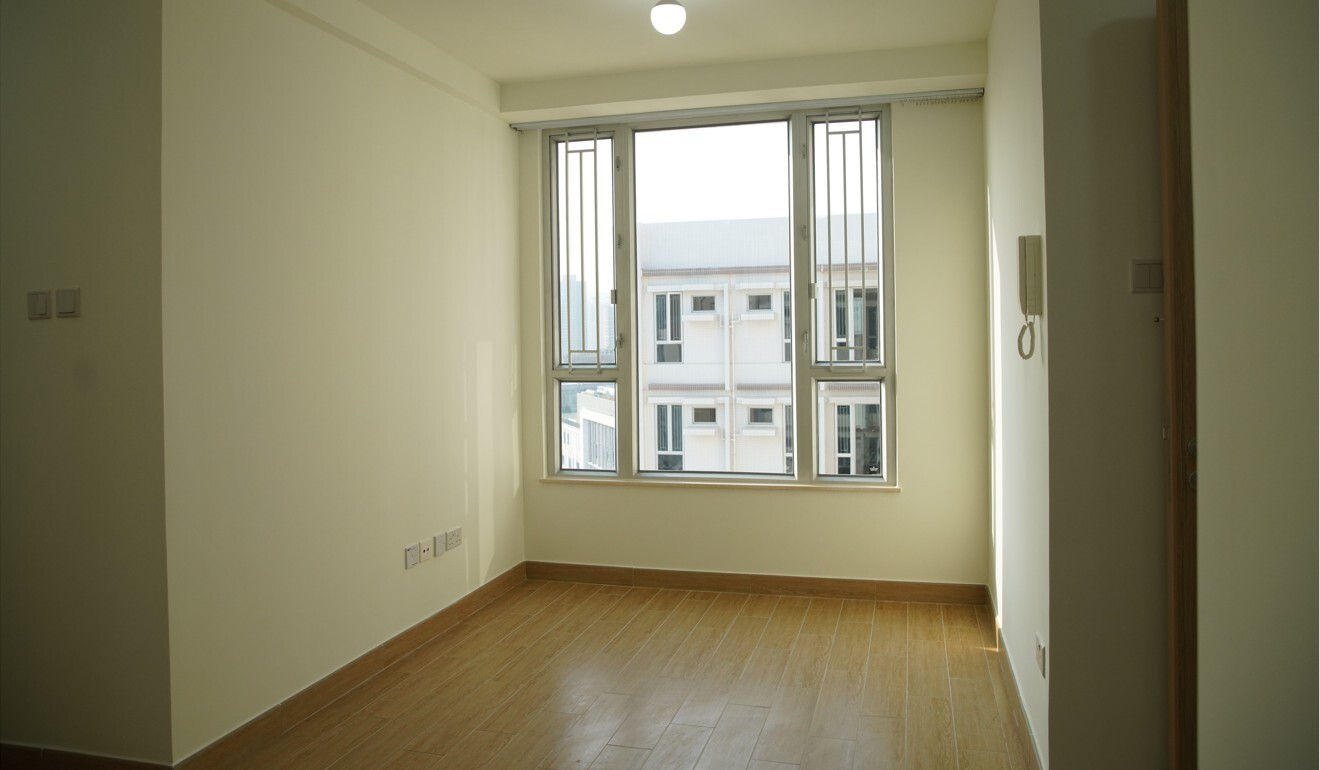 The towers were built by stacking 3,726 prefabricated concrete modular units made in a factory in Huizhou, Guangdong province, and transported to the site to be assembled and installed.
Industry professionals in the government said this method, called modular integrated construction (MiC), was ideal for land-starved Hong Kong.
"The building standard is much higher, because the boxes are made in factories, so there shouldn't be much variation in terms of quality. On a construction site, workers have to deal with adverse weather and build everything there," said Lam Sai-hung, permanent secretary for development (works).
Using this method could also help cope with Hong Kong's dwindling and ageing workforce, he added, noting that 41 per cent of the city's skilled construction workers were aged 55 and above, and 25 per cent were over 60.
The HKU study, commissioned by the Development Bureau, also estimated that compared with traditional building methods, MiC could cut costs by at least 10 per cent, reduce construction time by 30 to 50 per cent, and improve on-site productivity by 100 to 400 per cent.
By using MiC, the number of on-site construction workers at the staff quarters was reduced by 40 per cent compared with conventional methods.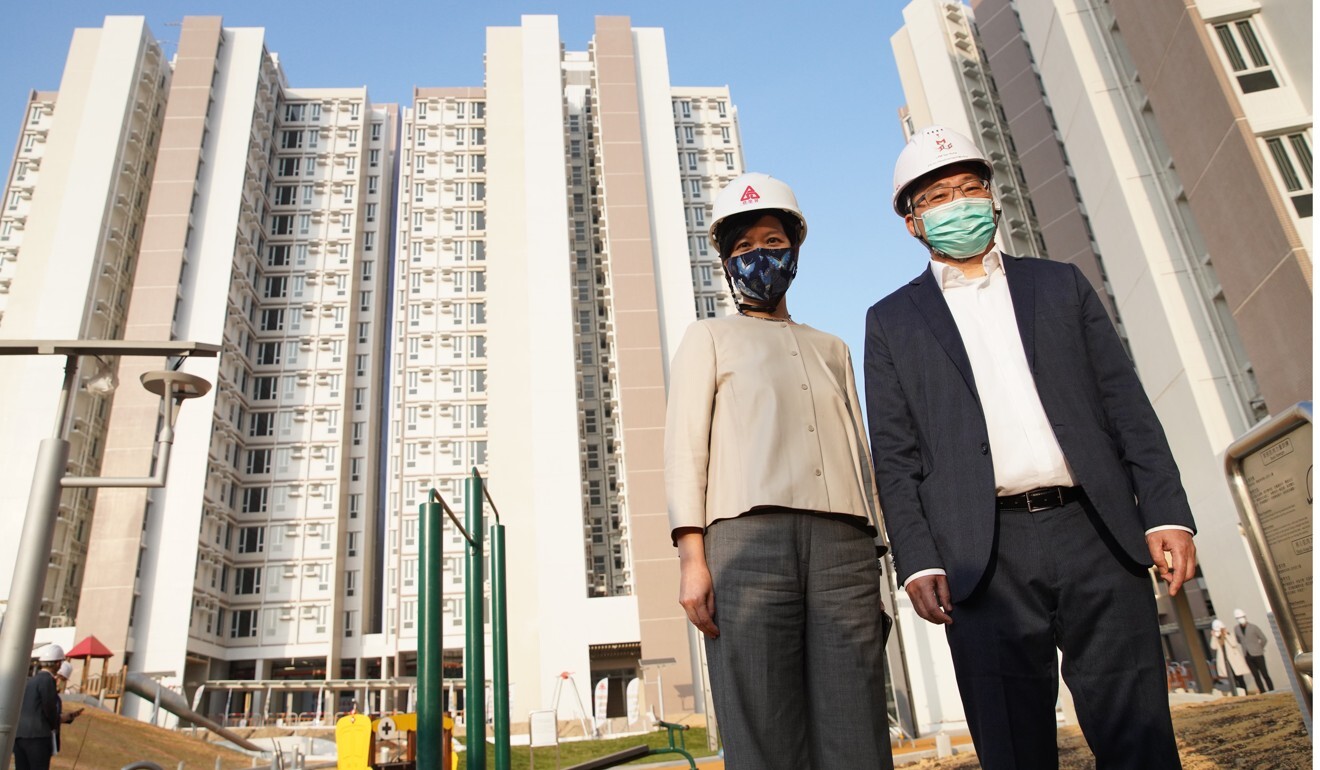 Speaking during a site visit to Pak Shing Kok last month, Lam said that, at first, he hesitated to push the industry to adopt the new technology.
But using the method last year during the
Covid-19 pandemic
made him see why it was worth promoting.
"The whole of 2020 has given us more experience, because the construction industry had to rush to complete thousands of quarantine units and the temporary hospital [on Lantau Island]. We are confident and can aim for new heights," he said.
Hong Kong is playing catch-up with places such as Britain, which has the world's tallest modular building, a 44-storey residential tower in Croydon as tall as the London Eye. That record is due to be overtaken by two 56-storey towers in Singapore, scheduled for completion in 2026.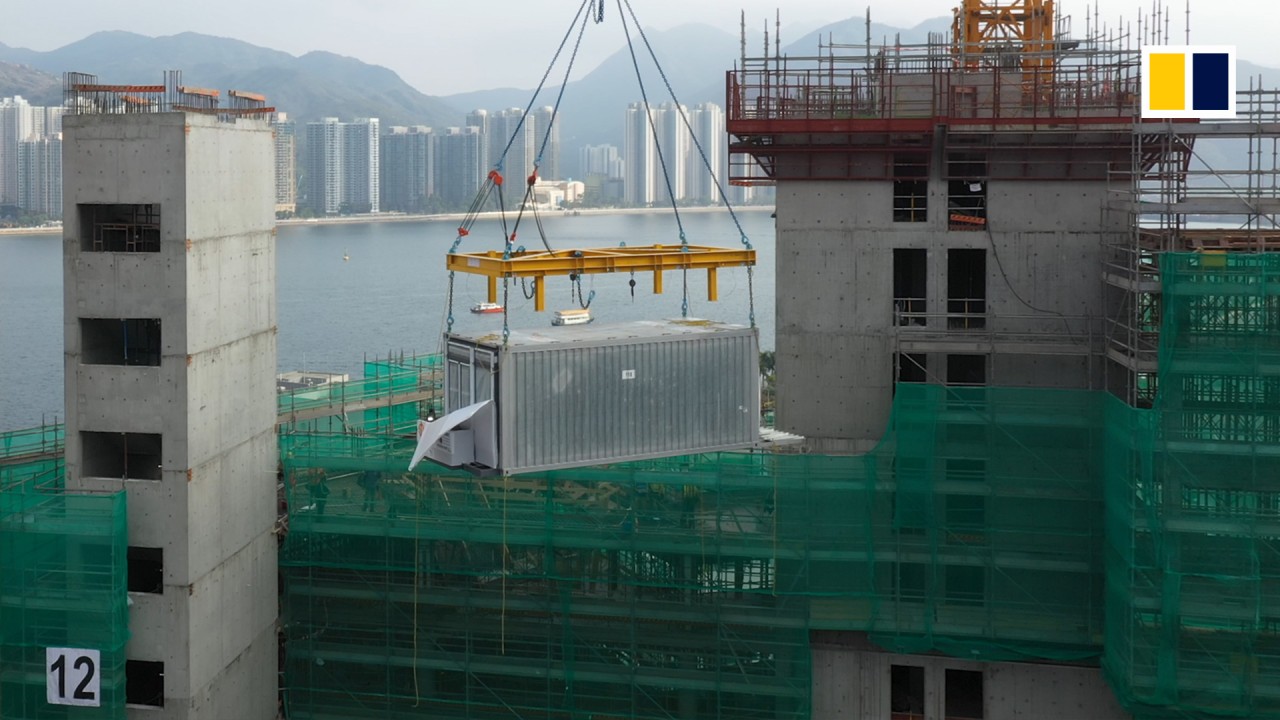 02:08
Prefabricated flats quickly take shape in Hong Kong as city tries out new construction technique
Prefabricated flats quickly take shape in Hong Kong as city tries out new construction technique
Other MiC projects in the pipeline in Hong Kong include a pilot Housing Authority 12-storey public housing block with 240 flats in Tung Chung. The authority is expected to use the construction method for a second building of about 40 storeys, which will be the city's tallest such block once completed in 2026.
To promote the building method, the authorities announced in May 2019 that 6 per cent of the floor area built that way would be discounted when calculating a site's gross floor area (GFA) for a project.
Since last April, the government has required the method to be used in public works projects, such as for classrooms and hospital wards, to improve cost-effectiveness and shorten construction time.
However, not everyone in the industry regards MiC as a panacea.
Stephen Lee Ka-lun, CEO of Chun Wo Construction, said the method was better for buildings with more repetitive designs or features.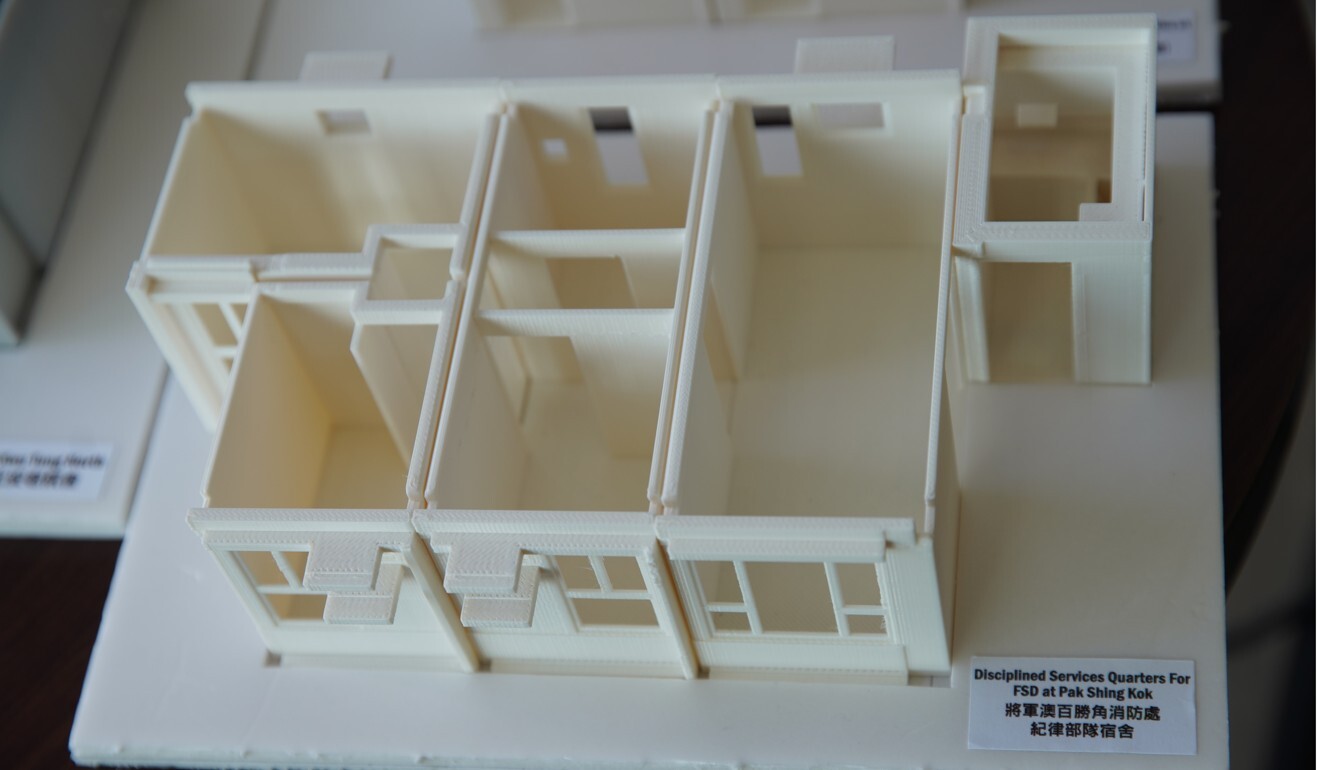 "Private flats are not as standardised as public housing," he said, pointing out that the method might not prove more economical if a project required a variety of prefabricated moulds.
Lau Chi-kin, a veteran structural engineer, said the GFA concession may not be enough of an incentive for the private sector.
"When you combine two MiC units, the walls are thicker compared to conventional methods, which reduces usable floor space and makes the building heavier. The foundation of the site will need to be stronger and therefore will be more expensive," he said.
He also noted that alterations cannot be made to the units, which may put off homebuyers.
Vincent Ho Kui-yip, former president of the Institute of Surveyors, said: "The government should consider other incentives, such as subsidies or tax exemptions that help private developers save costs and encourage them to use MiC."
He warned that raising the GFA concession could lead to bulky buildings in the densely packed city and impede air circulation.
Chow Luen-kiu, chairman of the Hong Kong Construction Site Miscellaneous Workers Union, was concerned about transporting the bulky prefabricated units in the city and the lack of storage space.
"Hong Kong roads are narrow and space is limited, so even if MiC projects are completed faster, we need to think about whether there is enough space to transport and keep the prefabricated units," he said.
He also hoped Hong Kong would set up prefabrication yards to train the next generation of construction workers.
"If we continue to rely on mainland factories, Hong Kong construction workers will eventually lose their jobs," he said. "The government needs to strike a balance by promoting this method while also creating more job opportunities for young local workers."