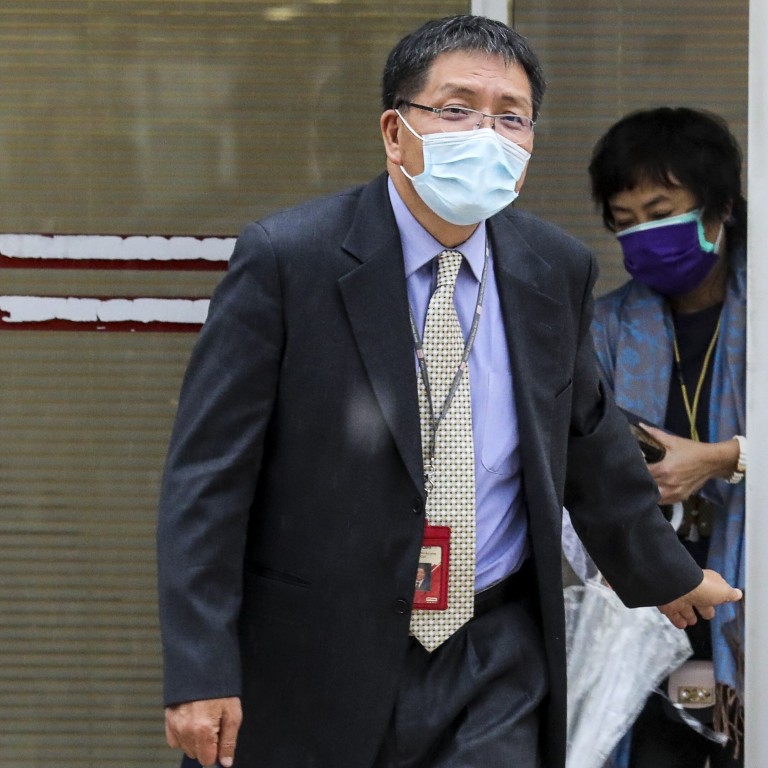 Government report slams Hong Kong public broadcaster RTHK, accuses it of lack of editorial accountability; director to step down early
News of Leung Ka-wing's exit comes two weeks after Carrie Lam publicly took him to task over a string of controversies, saying the broadcaster needed to 'set things right'
His replacement by Patrick Li, current deputy secretary for home affairs, comes amid a high-profile government campaign to reform RTHK
Hong Kong's embattled public broadcaster was put on notice in a damning government report on Friday demanding an overhaul of management, editorial operations and work culture, while the veteran journalist in charge for the past 5½ years agreed to step down early.
Leung Ka-wing's contract as director of broadcasting and RTHK editor-in-chief was due to expire in August, but Deputy Secretary for Home Affairs Patrick Li Pak-chuen will now take over on March 1, placing the broadcaster back under the leadership of a career bureaucrat.
The announcement, in a short statement in the morning that did not thank Leung for his service, was followed hours later by the findings of a six-month investigation that laid bare "serious inadequacies" including poor management and a lack of editorial accountability at RTHK.
"The agreement between the government and Mr Leung, which originally [was to] expire in August this year, will be resolved early by mutual consent," the government statement said, adding that it had been unable to find a suitable successor through an open recruitment exercise.
While the new director of broadcasting promised that RTHK would fully abide by its charter, Leung, 68, thanked staff and bid them farewell. "These past 5½ years of serving RTHK and society with you have been indelible, and I am grateful for every moment," he wrote in a letter to them.
Leung was already under pressure to rein in RTHK when he took over from bureaucrat Roy Tang Yun-kwong as editor-in-chief in 2015 and inherited a work force that bristled at the prospect of any perceived interference in editorial independence.
The pressure intensified during and after the political turmoil of 2019, when RTHK was accused of siding with anti-government protesters in its coverage.
Earlier this month, Chief Executive Carrie Lam Cheng Yuet-ngor slammed RTHK's performance as "unacceptable", and demanded reform to "set things right".
In a scathing indictment of the broadcaster's internal governance and management, the 85-page investigation report released on Friday concluded that RTHK lacked transparency in handling complaints, had no holistic manpower strategy, and was not fulfilling its charter as a government department.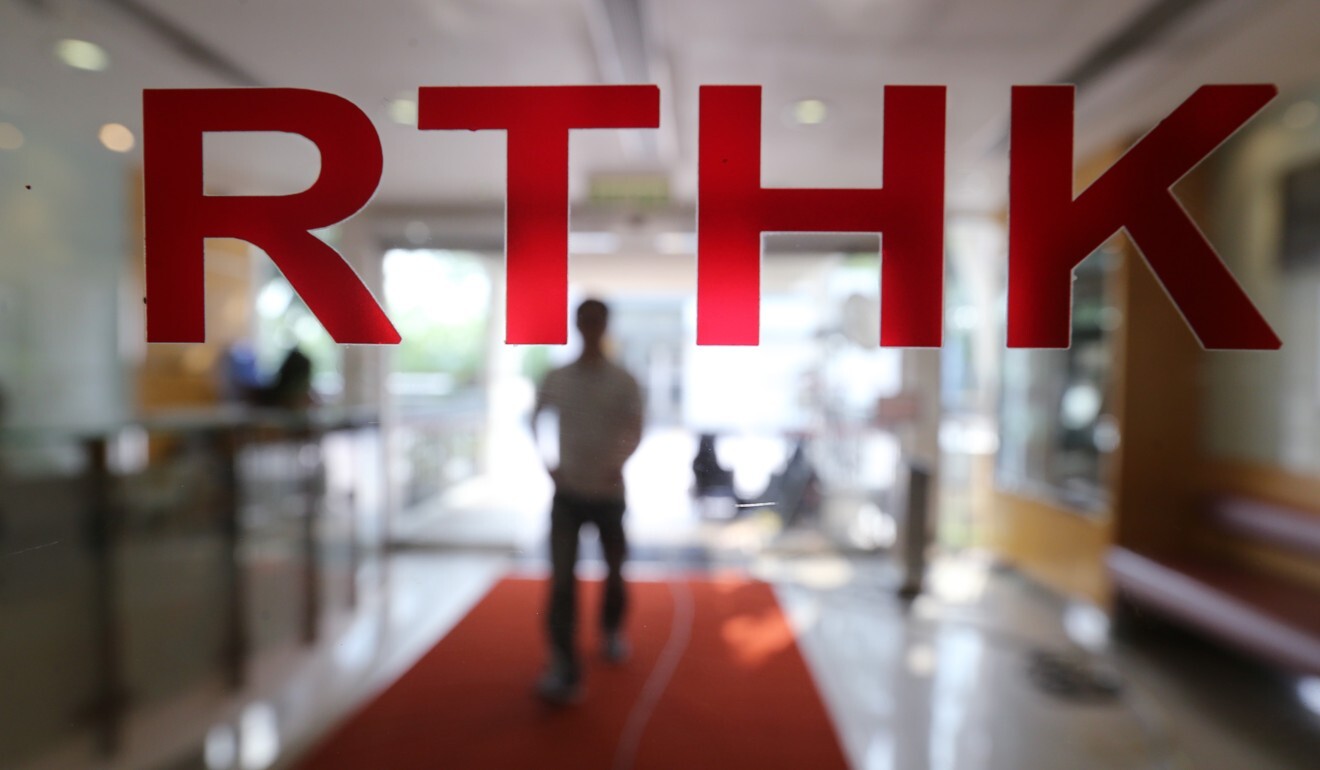 The most critical findings concerned editorial operations, which the report said lacked a well-defined and properly documented process or any clear allocation of roles and responsibilities among staff.
It found that editorial accountability was weak, decisions rested on the judgment of individual production units or officers working in silos, and the editor-in-chief and other senior management took a passive role in programme production.
"There are some issues with the governance and management of RTHK, and improvement is needed in the system, execution and monitoring," Secretary for Commerce and Economic Development Edward Yau Tang-wah said at a press conference revealing the report's findings.
"While the [RTHK governing] charter, producers' guidelines and Communications Authority codes of practice have been put in place, the management failed to explain them to staff and ensure they were applied on all programmes."
Yau noted that the broadcaster's editorial independence came with corresponding responsibility, which was spelled out in RTHK's charter and codes of practice.
The report also accused the broadcaster of failing to seek advice from its board of advisers on editorial principles, programming standards and quality.
"I can't agree more with this finding," said former lawmaker Lam Tai-fai, head of the government-appointed RTHK advisory board. "The existing performance of management and governance shows the role of the advisory board has been weakened."
Lam said the board looked forward to building a close working relationship with Leung's successor to ensure the broadcaster followed the charter.
Friday's report also took the broadcaster to task for what it identified as a lack of assurances that public complaints were being handled properly, objectively and impartially.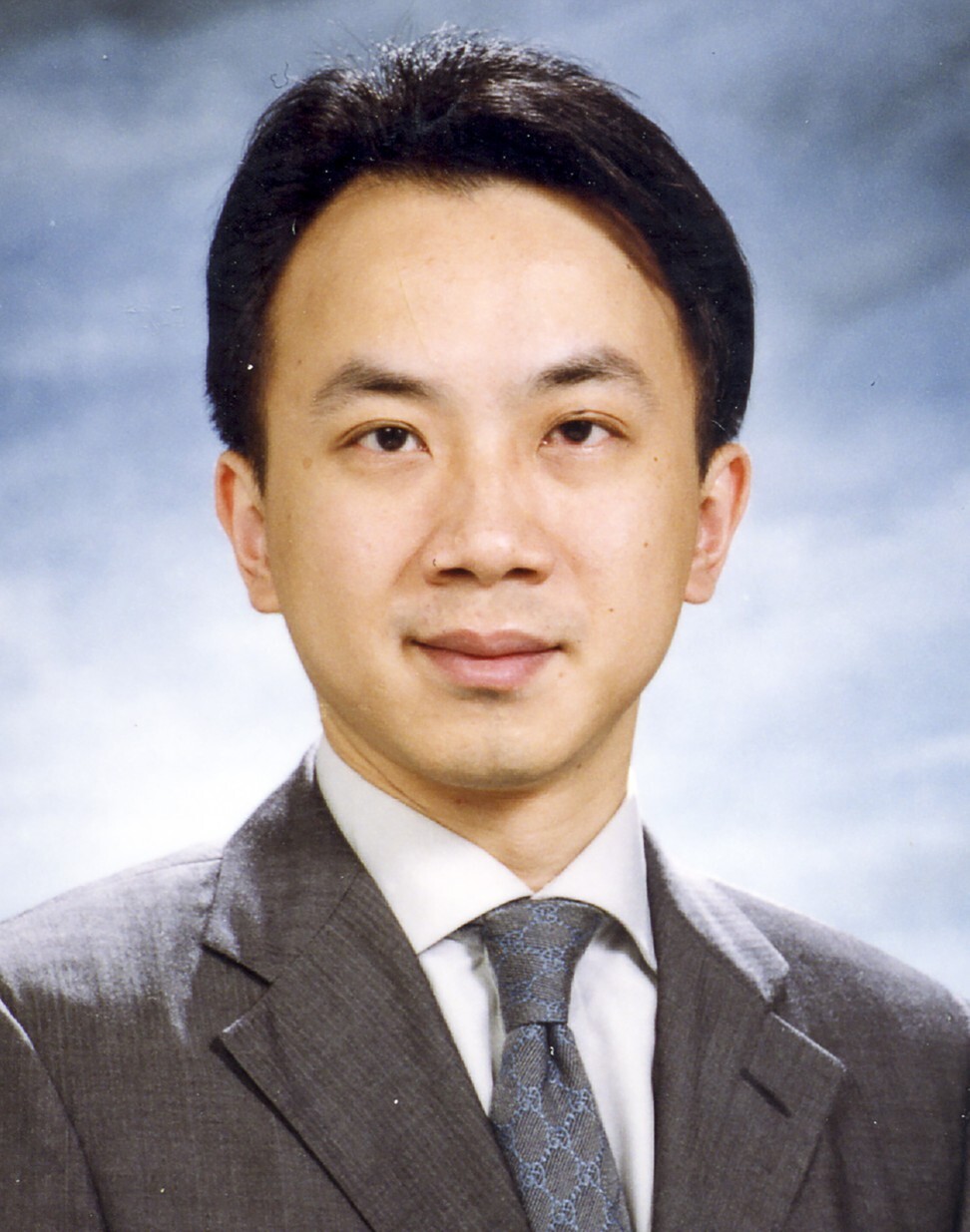 Clement Leung Cheuk-man, permanent secretary for commerce and economic development, said there were potential conflicts of interest in how the broadcaster handled complaints.
For example, it allowed executives or internal units to investigate complaints about programmes they themselves were producing, no matter how grave the accusations, and failed to properly document the follow-ups.
One of the biggest complaints faced by the broadcaster was about an episode of the since-suspended political satire show Headliner last year, which the Communications Authority ruled had "denigrated and insulted" the police force.
Clement Leung also complained that RTHK's key performance indicators did not take into account its charter, urging the broadcaster needed to produce a more detailed annual plan and better report on its strategy going forward.
The government's report took further issue with the broadcaster's reliance on non-civil service contract staff, noting that the number of so-called Category 2 service providers – who are not RTHK employees – now stood at more than 1,800, with about 3,000 outstanding service contracts.
Clement Leung said while Category 2 once covered only part-time artists, disc jockeys, scriptwriters, researchers and contributors, the range of roles now under the designation had skyrocketed to 76 different job titles.
The broadcaster was additionally accused of awarding contracts without open procurement processes, risking potential conflicts of interest.
"[RTHK] needs a holistic departmental manpower strategy, and to review and rationalise the roles, core functions and skills requirements of the service providers," he said.
However, analysts said while RTHK received more than HK$1 billion in funding each year from the government, it was not sufficient to sustain operations, leading to the subcontracting of programme production.
RTHK Programme Staff Union chairwoman Gladys Chiu Sin-yan criticised the report's findings as "contradictory" and "poorly justified", saying the government had failed to grasp how the editorial department operated.
"Since the 2000s, manpower has been tight following a hiring freeze, but there are still new television services coming into the stream," she said, quoting the traditional Chinese saying, "You can't expect the horse to run fast when you don't let it graze."
She added that RTHK had produced many award-winning programmes and its credibility was widely recognised, none of which was mentioned in the report.
"It is an affront to our dignity," she said.
As for the government's failure to find a new director of broadcasting within the media industry, and its intention to groom RTHK officers internally to take up senior positions, Yau said civil servants with no journalism background had been appointed in the past.
"The head of RTHK must reflect the needs of both broadcasting as well as administrative and policy [issues]. As you can see from the report, there are quite a lot of recommendations of a management nature, where someone with an administration background could be of help," Yau said. "The editor-in-chief should not load everything on his shoulder ... I believe we [have] found the best person for the job."
The RTHK Programme Staff Union, however, rejected the new leader.
"RTHK does not need a bureaucrat. What we need is a professional who is innovative and moves with the times," union chairwoman Chiu said.
Leung Ka-wing, who rose from a reporter to the top management at news organisations such as TVB, the now-defunct Asia Television Ltd and ET Press, did not reveal what he would do next regarding his career.
Lawmaker Elizabeth Quat, of the pro-establishment Democratic Alliance for the Betterment and Progress of Hong Kong, said leaving frontline staff in charge of editorial content had been "Leung's failure as the editor-in-chief". She also faulted the commerce bureau for failing to regulate the broadcaster.
"The findings show RTHK is under no one's control," she said.
Professor Francis Lee Lap-fung, director of Chinese University's journalism school, said the impending reform indicated the government wanted to regain control over the broadcaster through administrative management.
"By citing the RTHK's charter on reporting news in an impartial, fair and balanced manner, the government wants this principle to be rigidly applied to all programmes, including political satire," he said.
This article appeared in the South China Morning Post print edition as: RTHK flayed over 'poor editorial processes' RTHK slammed over 'poor editorial processes'