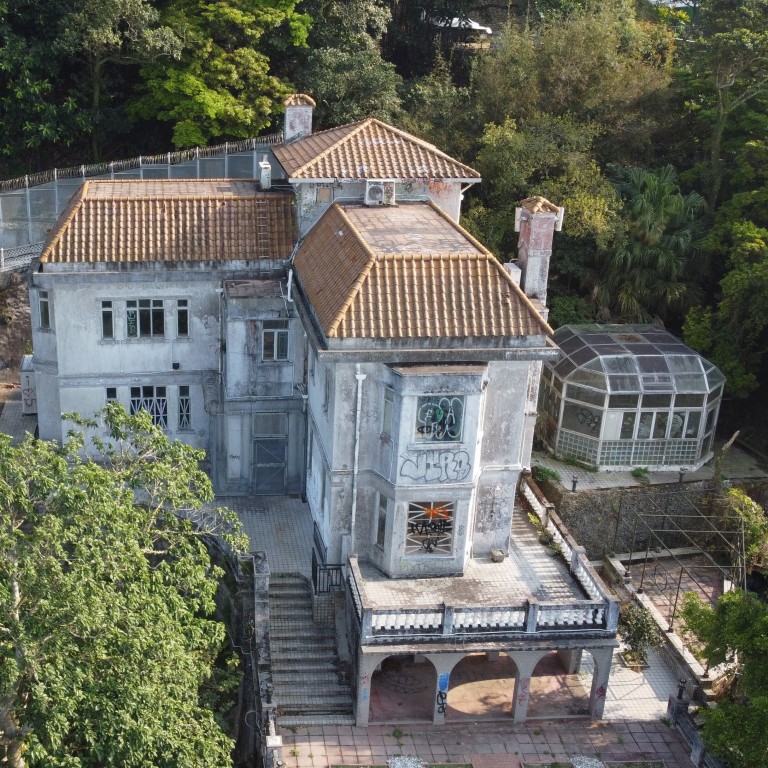 Hong Kong heritage officials reviewing some 6,000 buildings that 'deserve another look'
Authorities compiled a list of 8,800 structures potentially suitable for preservation more than 20 years ago, but thousands failed to make the cut
Antiquities Advisory Board chairman Douglas So says some 200 of the structures under review could ultimately be earmarked for preservation
On Lugard Road, a popular morning exercise trail circling Hong Kong's iconic Peak, a tile-roofed house lies abandoned behind the trees, graffiti covering its walls.
Some claim the structure is haunted, and rumour has it that it was built by a Chinese general 70 years ago.
A bird's eye of the view of the site reveals that the Dragon Lodge, as it is known, boasts a stunning courtyard with panoramic views of Victoria Harbour. But while rumours about the abandoned house abound, there is no public record on it available from the Antiquities and Monuments Office (AMO).
The office says it has graded five mansions along the same road, but is unable to explain why it passed this one up when taking stock of the city's architectural heritage two decades ago.
The Dragon Lodge at No 32 Lugard Road is just one of thousands of sites included in a citywide heritage survey that were ultimately not shortlisted for further historical appraisal and grading. The pioneer survey was only recently disclosed to the public.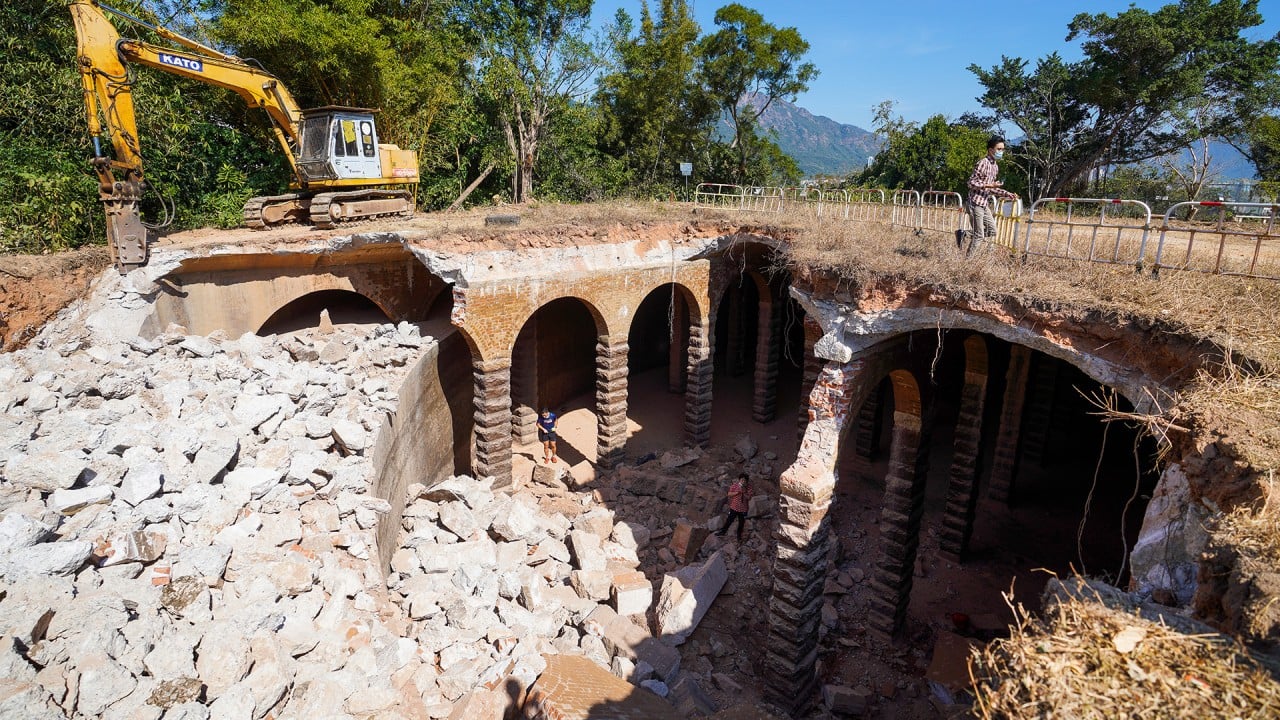 01:19
Demolition of Hong Kong old reservoir halted after calls for heritage assessment
Demolition of Hong Kong old reservoir halted after calls for heritage assessment
Now, a review of some 6,000 of those sites has begun, according to the chairman of the Antiquities Advisory Board, who expects more than 200 of them could ultimately be earmarked for preservation.
"By today's standards they deserve another look, and possibly grading," said chairman Douglas So Cheung-tak. "We expect our AMO colleagues to come back and make recommendations on how many of the [sites] in the list are worth further studies and grading."
The government's heritage conservation policy has come under public scrutiny in the wake of a recent uproar over its decision to demolish a striking
century-old underground reservoir
in Shek Kip Mei.
Heritage officials, who scrapped the demolition plan under public pressure, admitted the decision to tear down the brick and stone structure had been an oversight, as the massive cistern had not been listed in the inventory of historic buildings.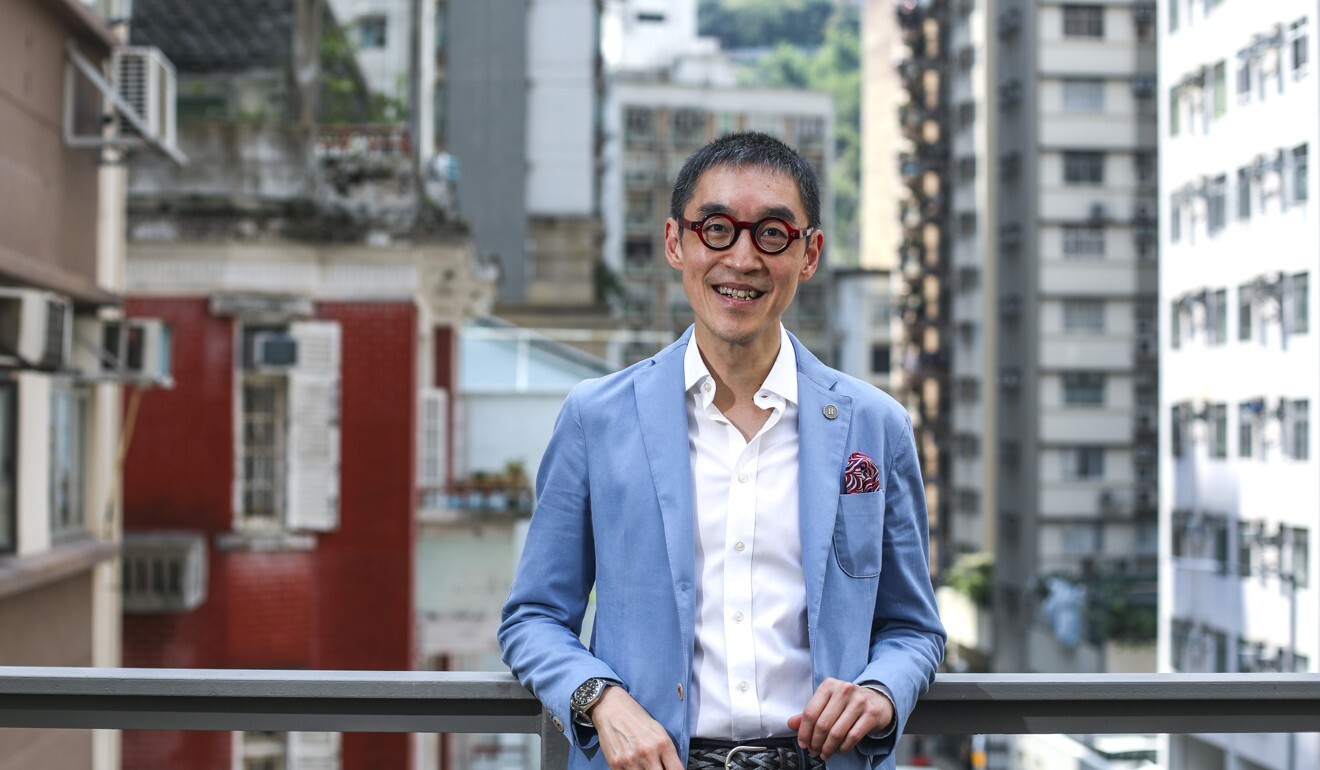 The city's first territory-wide historical buildings list, consisting of over 8,800 buildings mostly built before 1950, was first compiled between 1996 and 2000 by several expert teams commissioned by the Antiquities and Monuments Office. The list was not disclosed to the public until recently.
A second survey, conducted in the two years after, narrowed that list down to 1,444 sites, chosen based on internal scores given by the Antiquities and Monuments Office, according to a government source.
The Antiquities Advisory Board has spent the past decade going through each item on that shortlist, along with another 379 buildings later suggested by members of the public, to determine their historic grading, which establishes how much protection they enjoy.
While the official review of the original 8,800-item list is ongoing, an initial survey by the Post has found some sites, like the Dragon Lodge, were not included on the shortlist but could merit further study.
A visit to the Dragon Lodge on Thursday found the residence dilapidated, locked up and apparently uninhabited. Several years ago, the home was described by netizens as the city's "most haunted house", easy enough to imagine given its stained walls and roof tiles, damaged interiors and garden full of weeds.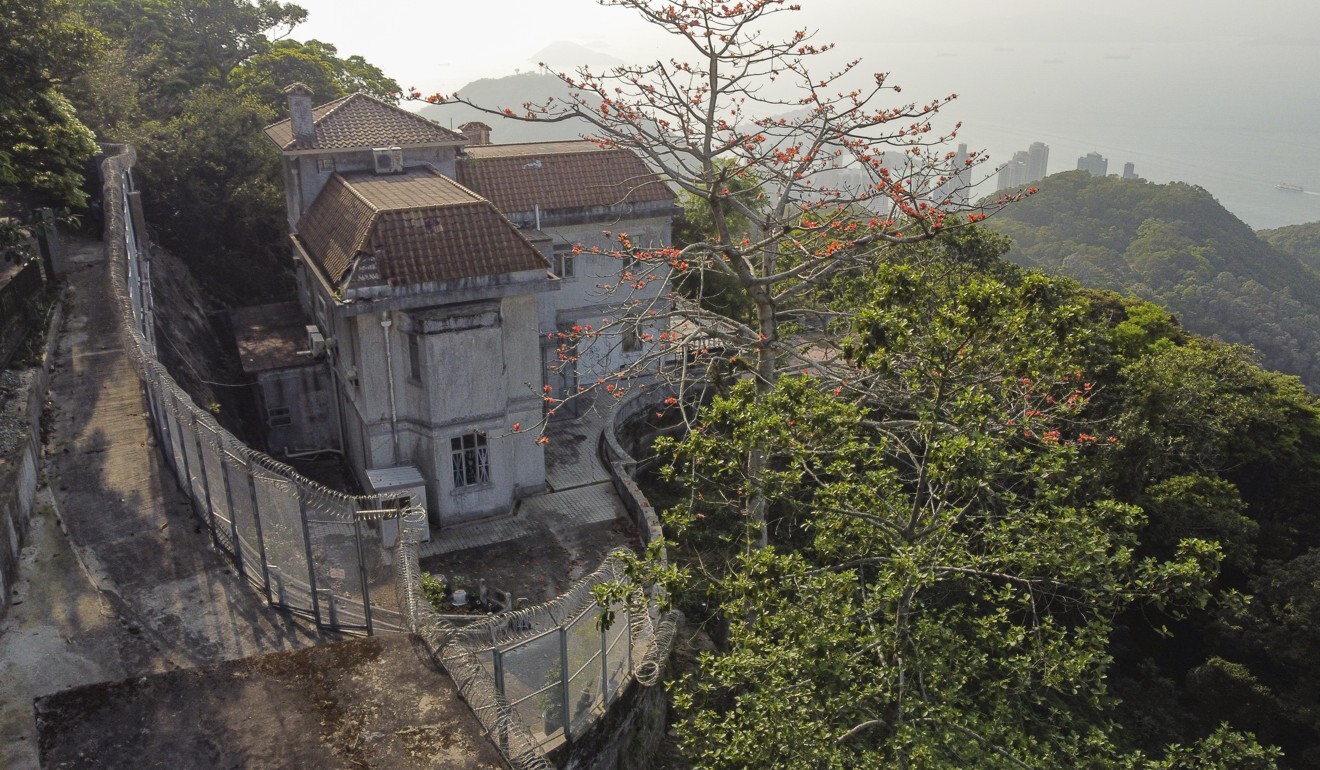 The antiquities office does not have any public historical information about the Dragon Lodge, but a Buildings Department database shows that plans to alter its structure and build a garden were approved in 1949, suggesting the house was built before that time.
A local website, Gwulo, carries pictures of the mansion said to have been taken in the 1920s, but the Post could not verify that date. It was unclear whether there were any redevelopment plans for the site, and the present owner, East Team International Development, could not be reached for comment.
Fung Ka-pun, a businessman who owned the Dragon Lodge between 1997 and 2004, said he knew nothing about its history.
"I bought it because it enjoyed panoramic views of Victoria Harbour, and the trees surrounding it were beautiful. But it turned out to be quite inconvenient because our visitors had to get police permits for driving up, so we sold it," he told the Post, adding that he did not feel strongly about its historical grading.
Also among the buildings that failed to make the shortlist were more than 130 houses in Pok Fu Lam Village on Hong Kong Island. Only one of the houses was rated as grade three, the lowest in the four-tier scale, alongside some more than 100-year-old dairy farm structures scattered around the settlements.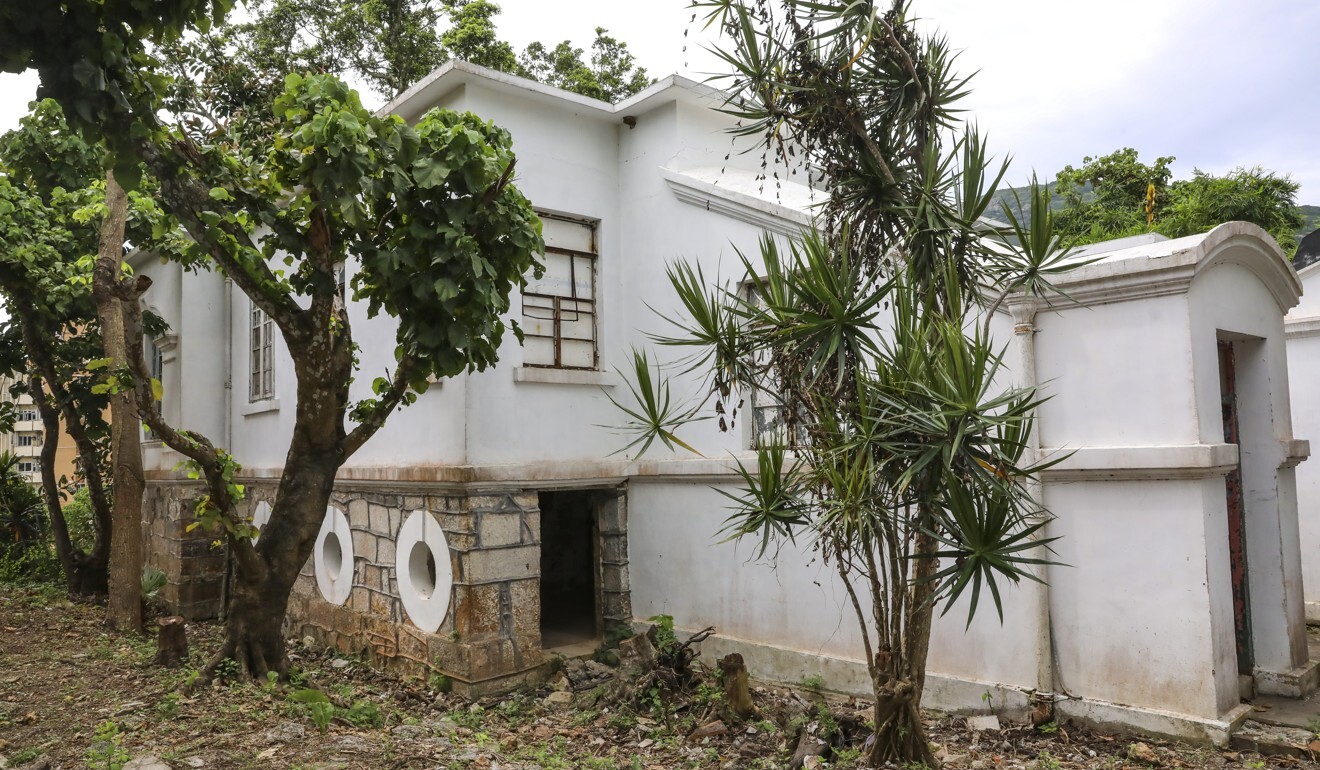 The residents of the village are considered squatters in the eyes of the government as they have no land titles. The government source said that in the time of former chief executive Tung Chee-hwa's administration, the antiquities office was notified that the village would be earmarked for redevelopment into private housing.
"So everyone understood that it shouldn't be graded," he said.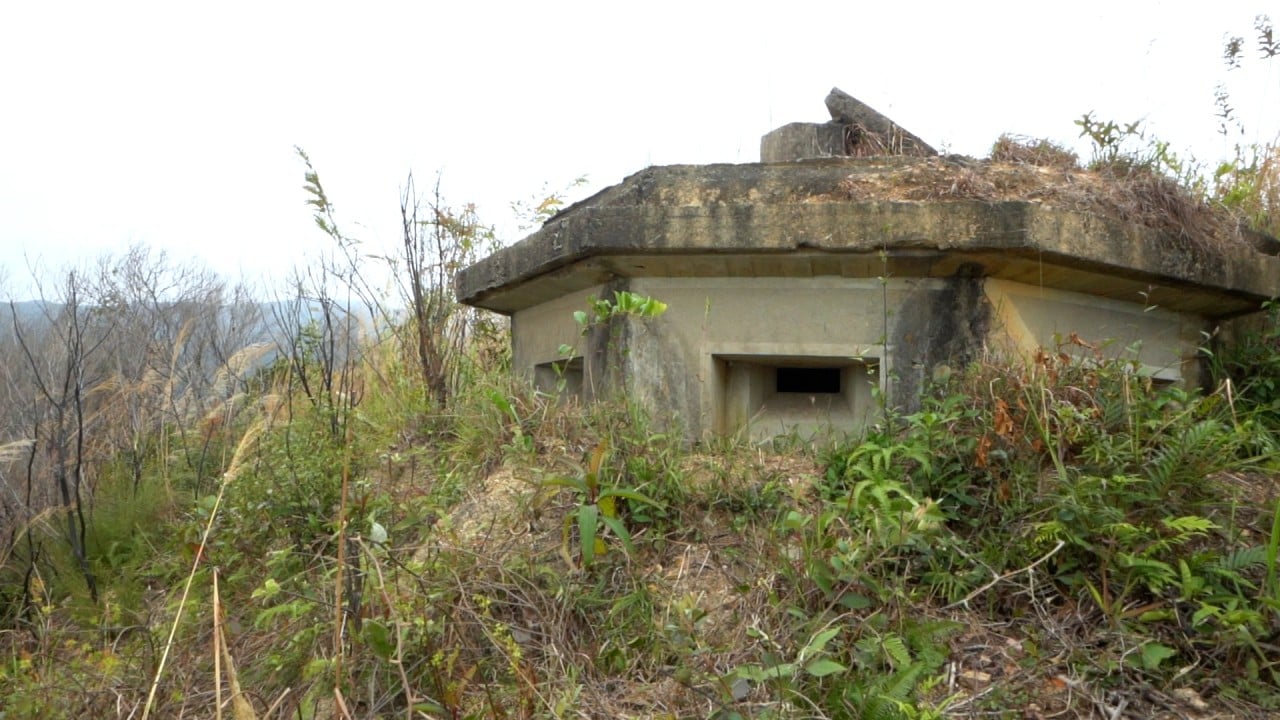 03:11
Neglected Japanese wartime military 'pillboxes' offer a window to Hong Kong's World War II past
Neglected Japanese wartime military 'pillboxes' offer a window to Hong Kong's World War II past
In a statement to the Post, an Antiquities and Monuments Office spokesman said it had graded 18 dairy farm structures and one house in Pok Fu Lam village as a reflection of the historical value of the village as a whole. The office did not comment on the case of the Dragon Lodge.
The spokesman added that while the review of the first inventory was ongoing, some sites had already been earmarked for grading assessment, such as the Lee Kee Memorial Dispensary in Kowloon City, which has served locals since 1951, and some shophouses in Sham Shui Po.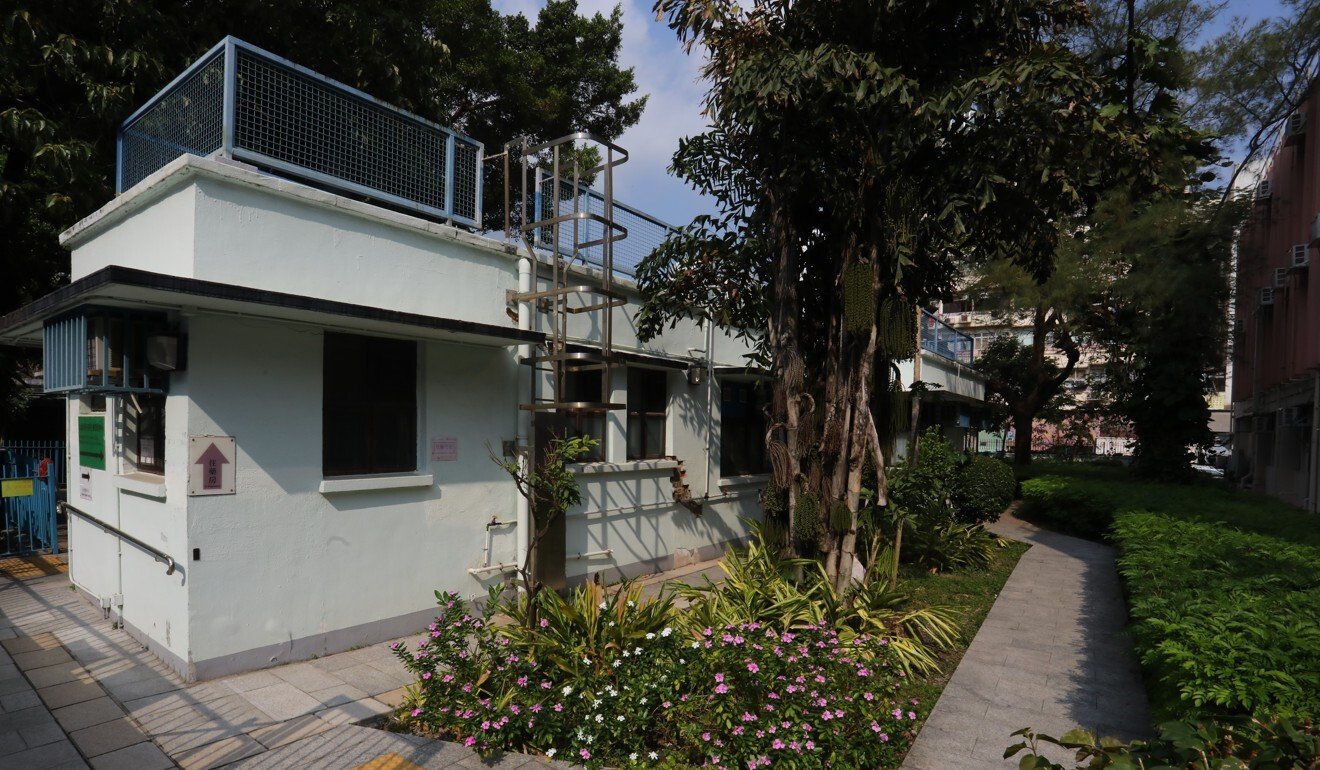 Liber Research Community, a civil society group that deals with land issues, first obtained the inventory of 8,800 structures through an access-to-information request last month before it was released to the media. The group found that many of the items on the list were at risk of being demolished.
For example, there are only two shophouses in Kowloon City that have been graded, with many bulldozed over the years as the area was redeveloped after the relocation of the city's international airport. Citing another shophouse at 3 Nam Kok Road as being potentially worthy of grading, Stewart Cheng, a Liber researcher, said: "It might not be that special if you see it individually. But if you see it as a part of an architectural complex and value left of old Kowloon City district, it might need to be conserved."
The group also found some traditional workshops contained in the full list had not been shortlisted for appraisal, including an old cinnabar factory in Lei Yue Mun, a porcelain factory in Cha Kwo Ling, a metalwork factory in So Kwun Wat and a prawn processing factory in Ma Wan.
"Because those factories and workshops have seldom been noticed, it is worth finding out their latest status. Due to lack of time and hands, we can merely note it and wait for further study or site visits," Cheng said.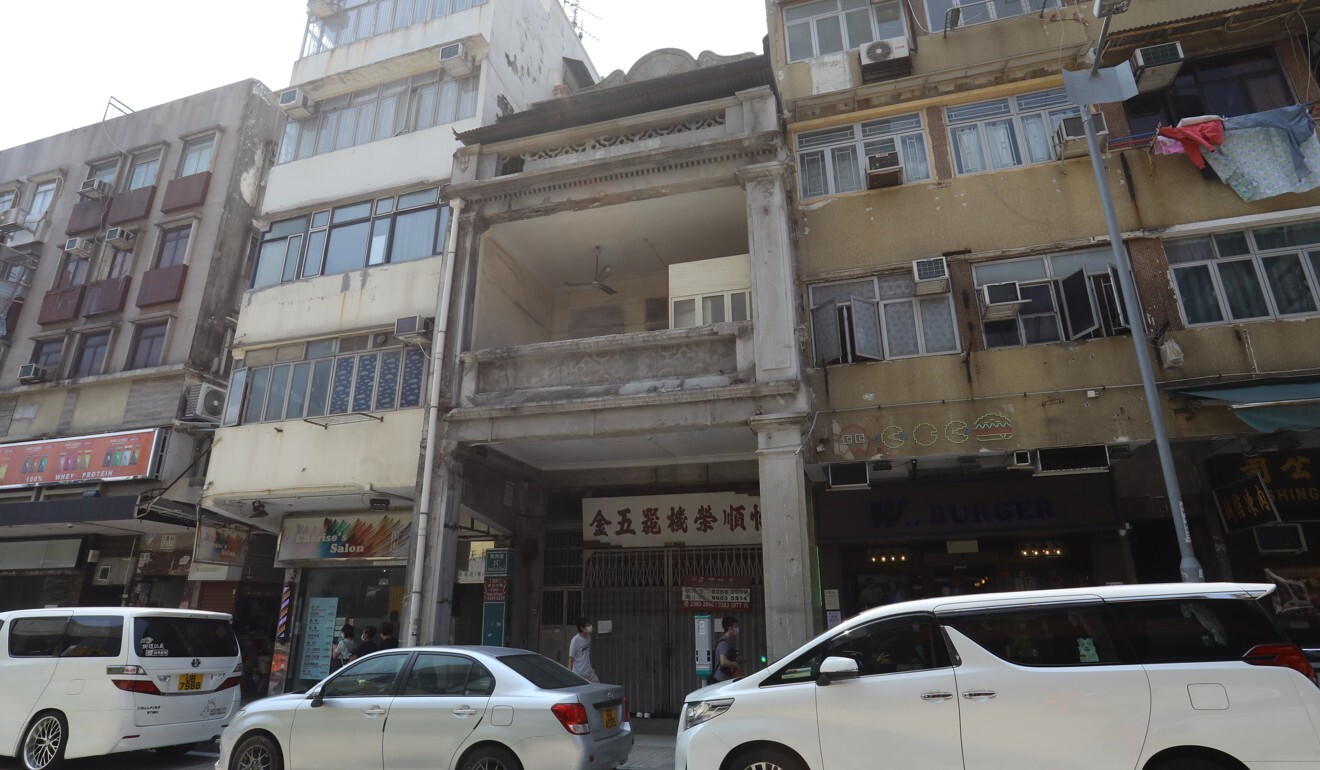 His colleague Brian Wong Shiu-hung also noted that the reports were "messy" and "needed an overhaul".
"The report is inadequate because there were a lot of omissions [of historical buildings] in the first place. After 20 years, there will be more old buildings coming up, like post-war buildings that are equally important," he said.
So, of the Antiquities Advisory Board, defended the original survey, and said he believed current monuments office staff would be better equipped to revisit the remaining 6,000-plus buildings that those working there 20 years ago.
"We all knew about the limitations; that was the first time we compiled [the list of buildings] and we knew it was not meant to be exhaustive," he said.
So said a separate study on post-war buildings had begun, but noted it would be a complicated process as there were over 10,000 buildings from the 50s and 60s, and another 15,000 from the 1970s.
"We started to look at public housing estate buildings, which were never included [in previous round-ups of pre-1950 buildings] … We wanted to be very prudent and consult the public, [while] slowly and gradually getting their support," he said.