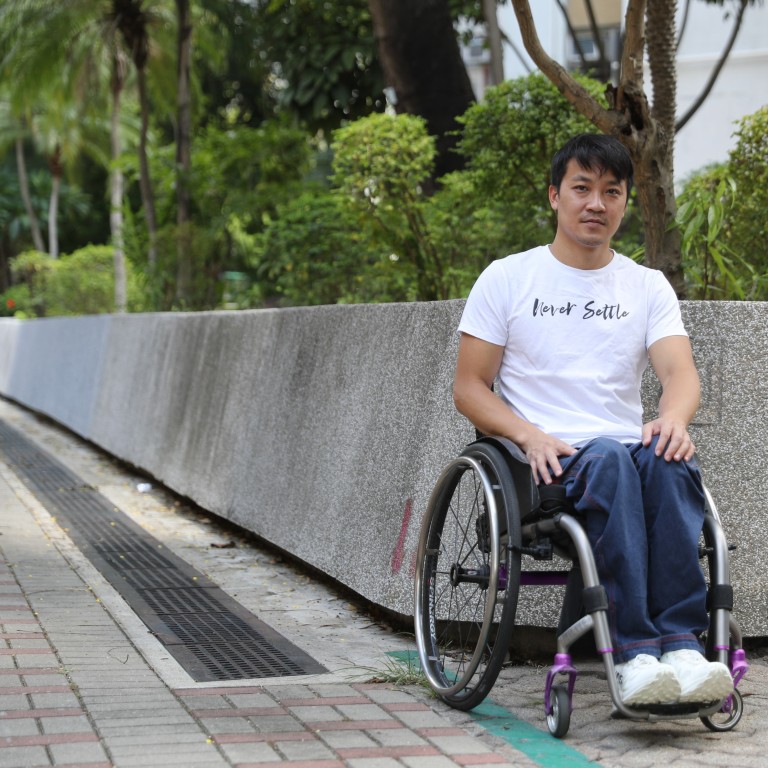 Fear not the wall: wheelchair climber motivates Hongkongers to ride out difficulties
Former professional climber Lai Chi-wai became paralysed from the waist down after a road accident in 2011
His motivational work for people facing adversities has earned him a nomination for a Spirit of Hong Kong award

Lai Chi-wai hopes everyone can scale new heights like he does, even though that could mean surmounting countless walls or odds emerging ahead of them.
In a wheelchair, the avid climber urged his fellow Hongkongers to follow their dreams, noting that all they needed to do was to unleash the can-do spirit rooted in themselves all along.
"Fear not the wall," the 38-year-old said, comparing challenges in life to "walls". "Be honest with yourself, [identify] and get over the wall in your mind."
He cited his own experience of overcoming obstacles in life.
Lai is a former professional climber and was ranked eighth in the world. A four-time winner of the Asian Rock Climbing Championship, he is also well known in the city for winning an annual contest that requires racing to the top of a bamboo tower to snatch buns on Cheung Chau.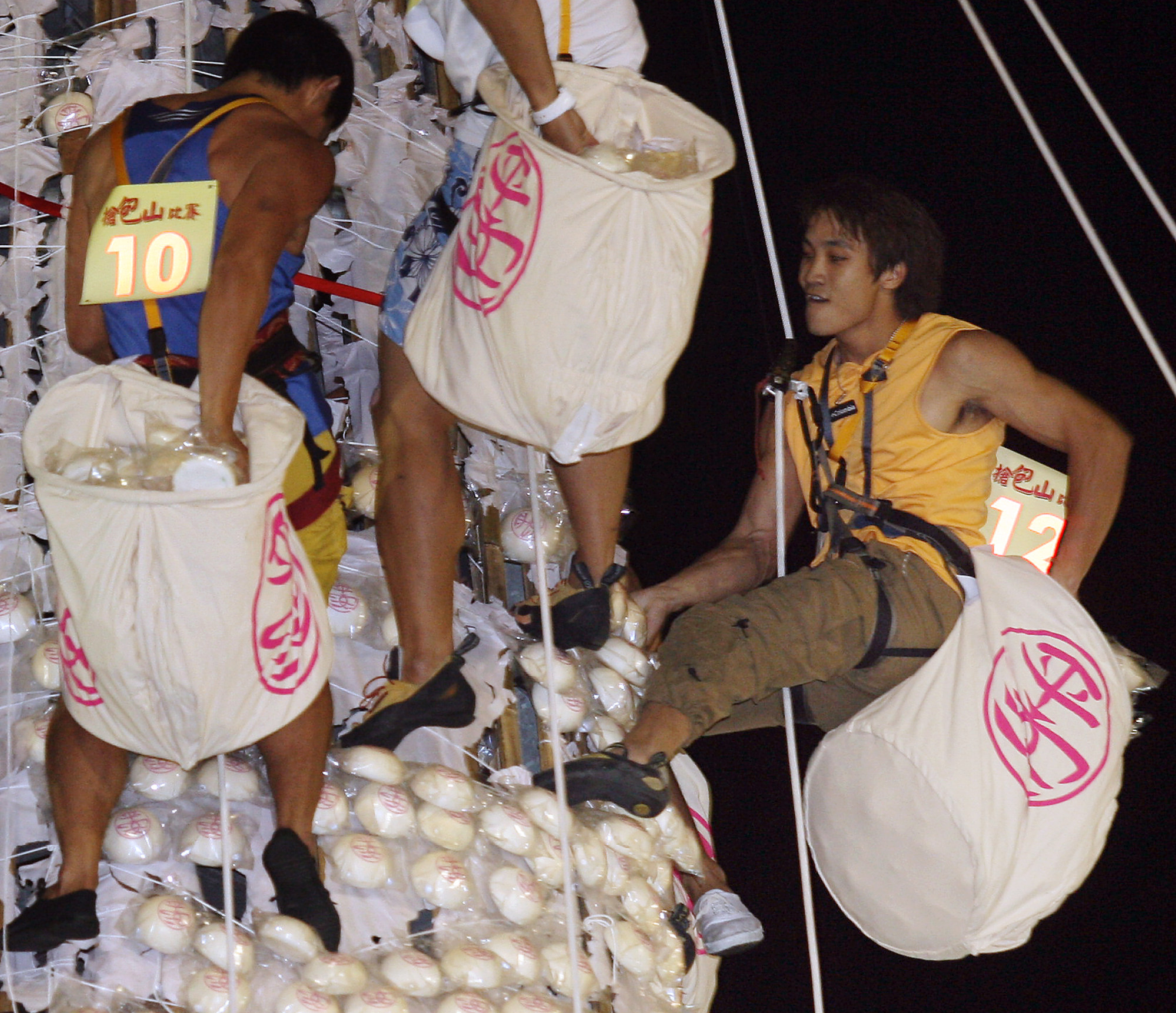 His athletic career ended on the night of December 9, 2011, when he had a car accident that rendered him paralysed from the waist down. But even after losing the use of his legs, he climbed up the Lion Rock, the iconic Hong Kong mountain, which made him famous. 
"I did it on the fifth anniversary of the traffic accident in 2016," Lai said.
To show that anyone can "chase their dreams", the athlete-turned-climbing coach decided to rise to an urban climbing challenge. He hauled himself over 250 metres of the 320m Nina Tower skyscraper in Tsuen Wan in January this year.
He said he was disappointed that he could not make it to the top on that day, when the windy conditions forced him to give up.
"I climbed Nina Tower, because I wanted to tell everyone in the world to hang in there amid the coronavirus outbreak," Lai said.
"If I have a choice, I will try something higher than 300 metres next time."
"When you have a dream to follow, you can walk your own path," he added.
Lai's work has earned him a nomination for a Spirit of Hong Kong award. 
The annual event, co-organised by the South China Morning Post and property developer Sino Group, recognises remarkable accomplishments of people that may otherwise go unnoticed.
Dr Paul Aarne Koljonen of the Department of Orthopaedics and Traumatology at the Queen Mary Hospital recommended him for the Spirit of Community award, which honours individuals who dedicate their time and energy to help, serve and make a positive impact on their community or those in need.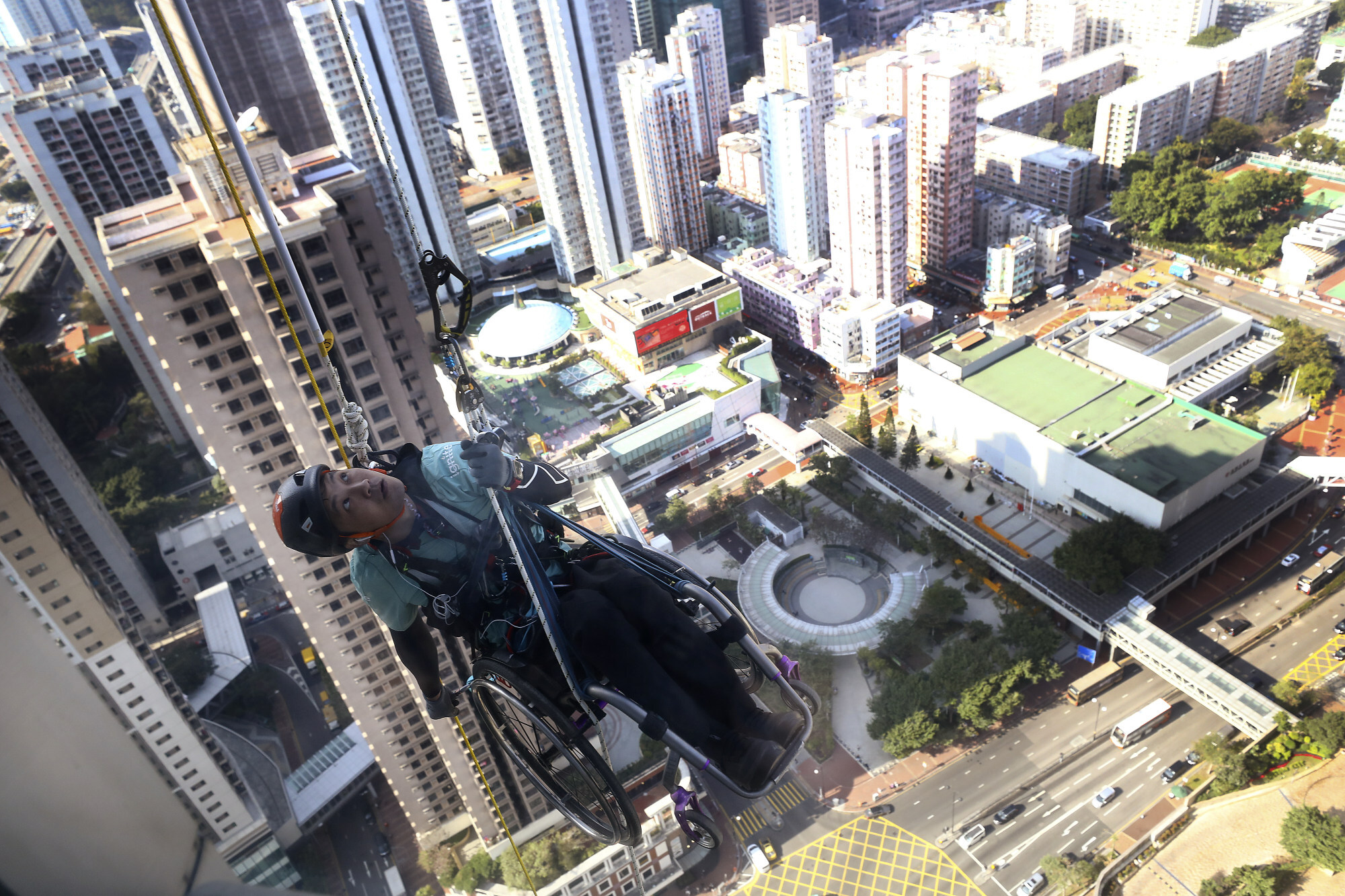 Lai wanted to send out a positive message to Hongkongers in the face of adversities caused by the pandemic. The wheelchair climber and his team at Ignite Community Services give talks and share his life story at schools, community centres and private companies, to motivate others, especially those who have experienced misfortunes.
The Nina Tower climb raised HK$7.7 million (US$991,670), which was donated to support the acquisition of devices to help patients suffering from spinal cord injuries.
Lai said he had been spending more time on community work.
"My team wants to bring the [can-do] spirit from Lion Rock to the urban community," he said.