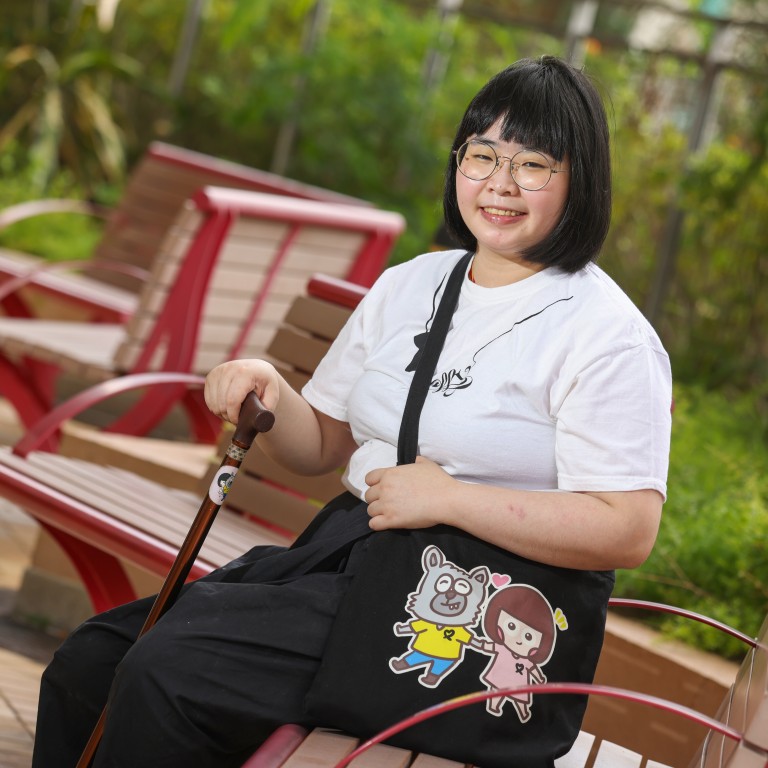 Spirit of Hong Kong Awards: persevering in face of health setbacks earns psychology graduate nomination from teachers' union
Debbie Kwan overcame systemic lupus erythematosus and stiff person syndrome to win place at university
Overcoming adversity has earned her a nomination in Spirit of Perseverance category from Hong Kong Professional Teachers' Union
Debbie Kwan Ho-kwan is determined to move forward in life and not let chronic health conditions hold her back.
The 27-year-old was diagnosed with systemic lupus erythematosus in 2012 and stiff person syndrome in 2019.
According to the website of the Genetic and Rare Diseases Information Centre, systemic lupus erythematosus, which is more common in young women, is an autoimmune disease that can affect almost every organ in the body, while stiff person syndrome is a rare, progressive syndrome that affects the nervous system, specifically the brain and spinal cord.
"The diseases kept impacting on my studies," Kwan, who is a counselling and psychology graduate, said, adding that the lupus had long affected her brain, lungs and kidneys.
"In the worst of situations, I became delirious and couldn't recognise people," Kwan said.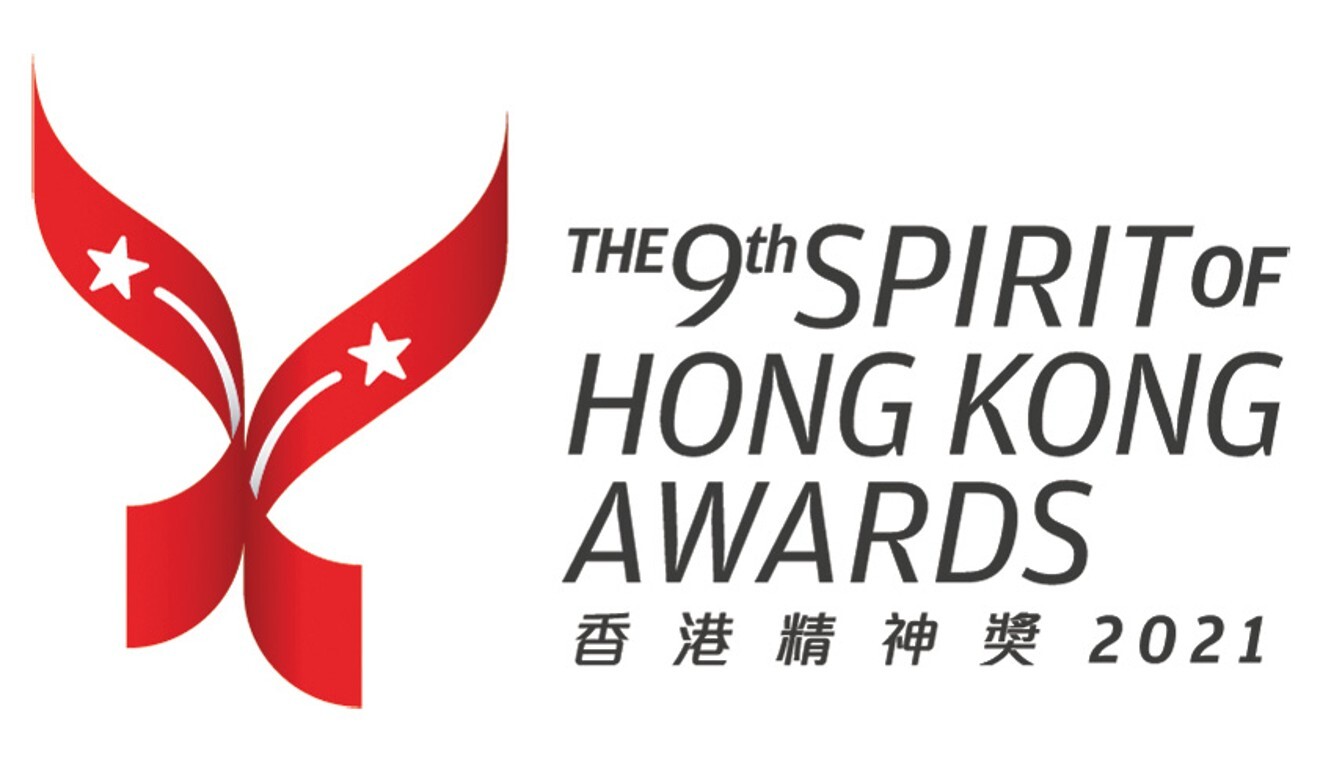 Despite two unsuccessful attempts at the Diploma of Secondary Education examination in 2012 and 2014, she gritted her teeth and carried on with her academic pursuits, thanks to her mother's support.
"I had always hoped to go to university," she said. "I wanted to be the first person in my family to go to university."
Kwan worked hard, revising in the morning and attending tutorial school at night, in an attempt to boost her exam performance.
In 2016, she received an offer from Hong Kong Shue Yan University, but her path to tertiary studies was still inundated with obstacles posed by her physical condition.
"I had a relapse and needed hospitalisation during my first summer holiday as a university student," Kwan said.
"Then in 2019, I was diagnosed with stiff person syndrome. It causes spasms in my limbs."
Systemic lupus erythematosus and stiff person syndrome could strike simultaneously, Kwan said, but her health remained relatively stable in the final year of her studies, when she had major coursework to finish.
Understanding that there might not be a cure for the diseases, Kwan said she had learned to live with her condition, and would never give up in the face of the challenges they posed.
"We can always achieve more than we think we can," she said.
The annual event, co-organised by the South China Morning Post and property developer Sino Group, celebrates the achievements of remarkable people whose endeavours may otherwise go unnoticed.
Fung Wai-wah of the Hong Kong Professional Teachers' Union recommended Kwan for the Spirit of Perseverance award, which recognises individuals who have, against the odds, overcome personal challenges to succeed.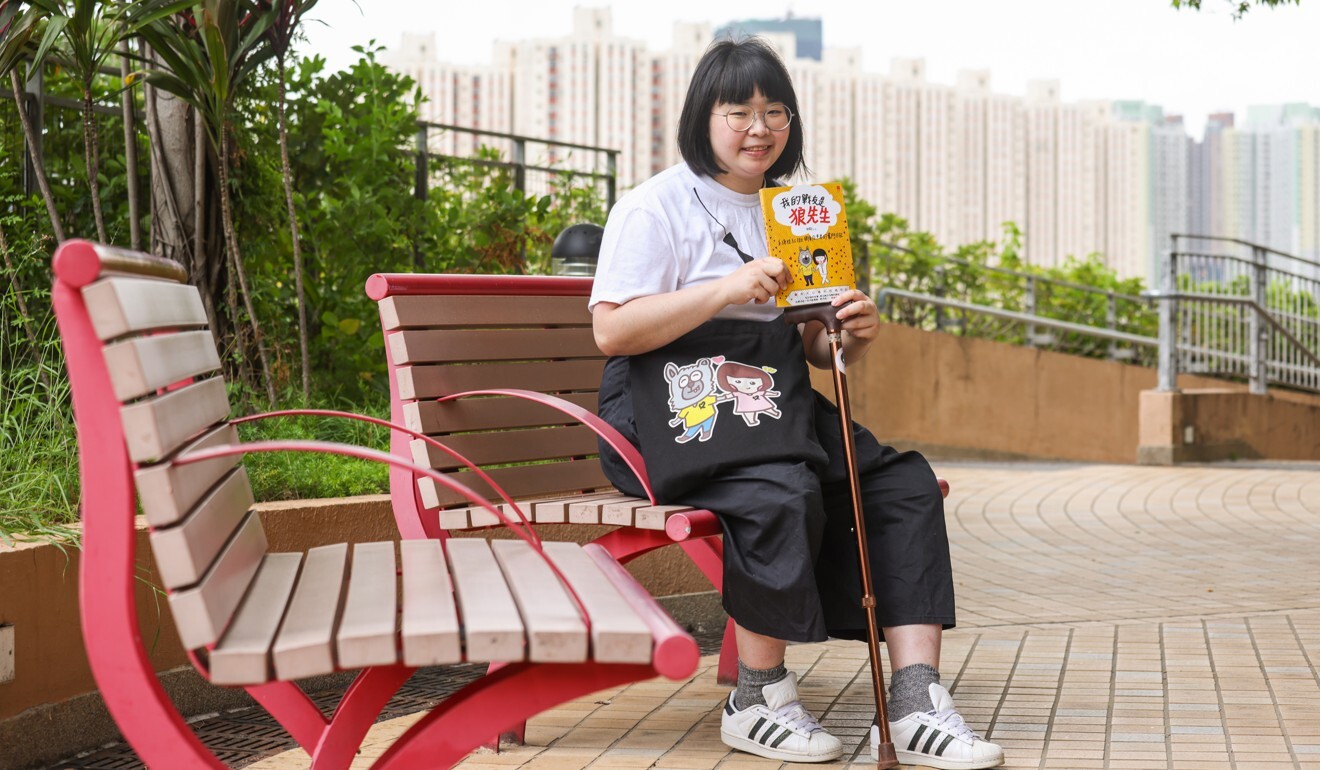 Kwan said she and her maternal grandmother were the only members of the family who had suffered from systemic lupus erythematosus.
"I asked 'why me?' the moment I learned of my condition," she said. "But I never felt frustrated. I quickly adjusted myself to reality."
Kwan chose to be more positive about her condition, and one step she took to visualise her positive thoughts was the publication of a funny picture book that depicted the time she spent in hospital.
"It was like my personal diary," she said, adding she wanted to raise public awareness of the autoimmune disease by continuing to draw and share her creations on social media.
She also aspires to help people as a counsellor, as she has understood more about the profession.